The OFCCP Week in Review (WIR) is a simple, fast and direct summary of relevant happenings in the OFCCP regulatory environment, authored by experts John C. Fox, Candee Chambers and Jennifer Polcer. In today's edition, they discuss:
Trump Filled One Key Employment Appointment
Monday, September 25, 2017
National Labor Relations Board (NLRB)
The NLRB has five members appointed by the president to five-year terms–three members from the president's party, and two from the opposing party.
William Emanuel was confirmed by the Senate on Monday, September 25, 2017. His confirmation came on the heels of the confirmation of Marvin Kaplan (R) in August. Kaplan was the second nomination to the NLRB made by Trump. (See OFCCP Week in Review: August 7, 2017)
He succeeds Kent Y. Hirozawa, who served on the Board from August 5, 2013 to August 27, 2016
The Board now has, for the first time since President George W. Bush, a Republican-led majority.
To Be Confirmed:
General Counsel: Peter Robb, a Vermont attorney, nominated by He would replace Obama appointee Richard Griffin Jr. At the NLRB, the general counsel serves as a sort of prosecutor, selecting cases that could set new precedents; it was Griffin who took the lead on altering the board's definition of joint employment. Robb's confirmation hearing is set for Oct. 4.
Department of Labor

To Be Confirmed:

Patrick Pizella for Deputy Labor Secretary.
Office of Federal Contract Compliance Programs (OFCCP)

Director: No news on a nomination yet…
Equal Employment Opportunity Commission (EEOC)
To Be Confirmed: Pushed back due to a "scheduling problem."
OFCCP Hosted Second Town Hall
Tuesday, September 26, 2017
The second of three town halls hosted by the OFCCP took place in San Francisco on Tuesday, September 26, 2017.

The format followed the first (See OFCCP Week in Review: September 25, 2017) with attendees asked to brainstorm ways that the OFCCP could provide more compliance assistance to federal contractors and subcontractors. Once ideas were generated, attendees worked in groups to determine how these initiatives could be put into place.

During the wrap-up, attendees were asked to indicate their top three choices of action items given the ideas generated throughout the morning.
OFCCP Hosted Third & Final Town Hall
Thursday, September 28, 2017
The final town hall hosted by the OFCCP was held in Chicago on Thursday, September 28, 2017.

Acting Director Tom Dowd opened the session and shared a few statistics and comments before breaking out into smaller groups:
80% of contractors do not submit AAPs within 30 days of the compliance evaluation and OFCCP is trying to understand why: Is this because employers do not have AAPs prepared? Is the data inaccurate?
US government annually spends $500-700 billion annually on goods & services, but only selects 1-3% of contractors for compliance review.
Proposal of OFCCP hosting 2-3 day contractor training with exemption from compliance review scheduling for a period of time (1-2 years)–which Debra Carr also discussed at NILG in August (See OFCCP Week in Review: August 7, 2017)
The rest of the morning was facilitated by Kevin Powell and was highly interactive. The same two questions from the D.C. town hall were presented to the group:
What are some creative, innovative ideas for making OFCCP existing compliance assistance more practical?
What are some ideas and thoughts for new ways that OFCCP can help make compliance assistance more collaborative?
After the group discussion of these topics, smaller breakout groups formed to brainstorm further and then present to the room. At the end of the session, all attendees were asked to "vote" on the ideas the group liked most.
Some of the prominent themes that came out of this session were:
A needed focus on improving communication and training from the OFCCP and the compliance officers.
Online training sessions – such as live webinars – or other training sessions where the OFCCP would elect contractors to facilitate and present best practices in partnership with OFCCP.
A contractor community or portal (similar to the DE Community) where contractors could share ideas, network, and interact with compliance officers.
In the initial town hall held in D.C, a request included that after the final session, OFCCP be transparent about the feedback and their plans moving forward.
"We've given you our ideas and suggestions, the worst thing you can do at this point is nothing." stated Candee Chambers. To which acting Director Tomas Dowd acknowledged and assured the group that there would be follow-up to the public after the conclusion of the final session.
More to come!
---
THIS COLUMN IS MEANT TO ASSIST IN A GENERAL UNDERSTANDING OF THE CURRENT LAW AND PRACTICE RELATING TO OFCCP. IT IS NOT TO BE REGARDED AS LEGAL ADVICE. COMPANIES OR INDIVIDUALS WITH PARTICULAR QUESTIONS SHOULD SEEK ADVICE OF COUNSEL.
Reminder: If you have specific OFCCP compliance questions and/or concerns or wish to offer suggestions about future topics for the OFCCP Week In Review, please contact your membership representative at (866) 268-6206 (for DirectEmployers Association Members), or email Jennifer at jpolcer@directemployers.org with your ideas.
Receive OFCCP compliance alerts and updates right on your phone! Text the word compliance from your mobile phone to 55678 (all applicable charges and fees set by your cell phone carrier will apply).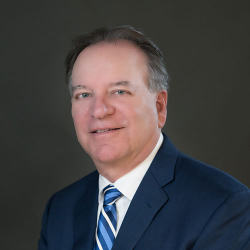 Latest posts by John C. Fox
(see all)