The OFCCP Week in Review (WIR) is a simple, fast and direct summary of relevant happenings in the OFCCP regulatory environment, authored by experts John C. Fox, Candee Chambers and Jennifer Polcer. In today's edition, they discuss:
New I-9 Form Went Into Effect
Monday, September 18, 2017
Employers are now required to use the new version of the Form I-9 (dated 07/17/17) beginning September 18, 2017.

The new form has an expiration date of Aug. 31, 2019, and applies to new hires only. Employers should not complete new forms for current employees.

Current storage and retention rules have not changed. Employers must retain each employee's completed Form I-9 for as long as the worker is on the payroll. Once an employee no longer works for the organization, the Employer must retain and store the form: either three years after the date of hire or one year after the termination date, whichever is later.

Forms can be retained on paper, microform, or elec­tronically.

On a similar note, The Legal Workforce Act, H.R. 3711 was introduced to the House on September 8, 2017. This bill would:
Mandate E-Verify (web-based program that allows employers to verify worker's eligibility to work in the US);
Phase out the paper I-9 process currently required of employers;
Grant employers a safe harbor from liability if used in good-faith;
Allow workers to lock their Social Security number so it can't be used by another person to get a job
SHRM has voiced support of the bill, although its fate is still to be determined.
OFCCP Hosted First Town Hall Event
Tuesday, September 19, 2017
As reported in a previous OFCCP Week in Review, the OFCCP hosted its first "compliance assistance" town hall meeting in Washington D.C. Attendees included DirectEmployers, affirmative action consultants, government contractors and OFCCP representatives.

Acting OFCCP Director Tom Dowd explained that the purpose behind the compliance assistance town hall meetings is to "gather input" from government contractors and give "serious consideration to their ideas" about how to improve OFCCP's compliance assistance efforts.

Over the next three-and-a-half hours, the participants at the town hall worked in small groups to develop ideas for what OFCCP could do to improve compliance assistance efforts and collaboration with federal government contractors. Suggestions included:
Improvements to OFCCP's website;
Creation of additional infographics for various compliance requirements;
Creation of an on-line video learning library;
Publication by OFCCP of common compliance issues uncovered in contractor audits;
"What to expect when you are expecting…an audit" – training for contractors who receive a scheduling letter;
"Bill of Rights" for contractors, outlining the boundaries of Compliance Officers in an audit;
Accredited certification training program for Compliance Officers, perhaps in conjunction with Federal Contractor Compliance Professionals
OFCCP officials did not comment on the ideas, but were in attendance to listen to contractors' concerns and suggestions. Acting Director Dowd did, however, respond to one comment about compliance officer "bullying." He told the attendees that if anyone experiences bullying, they should report it to the compliance officer's superior as such behavior is not tolerated by the OFCCP.
Bottom Line: The town hall meeting and Acting Director Dowd's comments reflect the OFCCP's efforts to improve the dynamic between the agency and the government contractor community. It is clear that after years of cold relations between the OFCCP and government contractors, OFCCP is interested in improving relations.
The OFCCP will hold two more town hall meetings: one in San Francisco on September 26, 2017, and one in Chicago on September 28, 2017. DirectEmployers will be in attendance at both, stay tuned for additional recaps.
Pay Data Collection–Not Dead Yet
Tuesday, September 19, 2017
The EEOC nominee hearing kicked off the Senate confirmation process on Tuesday. Nominees Janet Dhillon (see OFCCP Week in Review: July 3, 2017) and Daniel Gade (see OFCCP Week in Review: August 7, 2017) testified before the Senate Health, Education, Labor and Pensions Committee on their priorities and qualifications.

Hot topics included:
Sex discrimination issues
Pay Data Collection
Wellness Programs
EEOC's Backlog
Pay Data Collection
On Tuesday, August 29th, 2017 the pay component of the EEO-1 report was placed on hold. During this week's hearing though, both Dhillon and Gade committed to finalizing "transparent pay data collection by the EEOC" and to do it within a "reasonable" time period.
If confirmed, Dhillon and Gade will have to come up with a pay data reporting form that employers can get behind or risk facing the same pushback the last form created.
"I would want to work with the career staff to understand what additional data the agency needs to improve the agency's enforcement of the nation's equal pay laws," Dhillon said. The previous data collection form could have benefited from a more rigorous process of public comment, she said. It now appears that a new public comment period will be forthcoming once a plan is developed."
Job Board Launched for Hurricane Maria Victims
---
THIS COLUMN IS MEANT TO ASSIST IN A GENERAL UNDERSTANDING OF THE CURRENT LAW AND PRACTICE RELATING TO OFCCP. IT IS NOT TO BE REGARDED AS LEGAL ADVICE. COMPANIES OR INDIVIDUALS WITH PARTICULAR QUESTIONS SHOULD SEEK ADVICE OF COUNSEL.
Reminder: If you have specific OFCCP compliance questions and/or concerns or wish to offer suggestions about future topics for the OFCCP Week In Review, please contact your membership representative at (866) 268-6206 (for DirectEmployers Association Members), or email Jennifer at jpolcer@directemployers.org with your ideas.
Receive OFCCP compliance alerts and updates right on your phone! Text the word compliance from your mobile phone to 55678 (all applicable charges and fees set by your cell phone carrier will apply).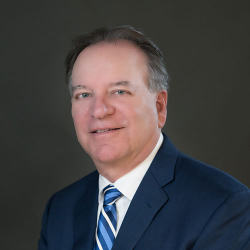 Latest posts by John C. Fox
(see all)