The OFCCP Week in Review (WIR) is a simple, fast and direct summary of relevant happenings in the OFCCP regulatory environment, authored by experts John C. Fox, Candee Chambers and Jennifer Polcer. In today's edition, they discuss OFCCP Directive 2018-01, "Use of Predetermination Notices or PDN."
Wednesday, March 14, 2018: OFCCP Released a New Directive
To provide more transparency to Government Contractors, the OFCCP released Directive 2018-01 ("Use of Predetermination Notices or "PDN"). This Directive seeks to establish and reinvigorate the consistent use of PDNs in both individual and systemic OFCCP Complaint investigations and audits where OFCCP is alleging unlawful discrimination has occurred.
"The OFCCP has been saying for a while now that it wants to increase transparency, that it wants to work with the contractor community, so this is a big step towards reaching that goal if it's followed by the compliance officers on the ground," Candee Chambers said when interviewed by Bloomberg Law about the new the Directive.
What is a Directive (DIR)?
Formal OFCCP instructions from the OFCCP Director to OFCCP personnel to guide OFCCP enforcement and compliance policy and A DIR does not change the laws and regulations governing OFCCP's programs and does not have the binding force and effect of law. Nonetheless, DIRs are helpful insights to Government Contractors to alert them about what to expect from OFCCP.
What is a Predetermination Notice?
A letter from the OFCCP that informs the Government Contractor of the agency's preliminary findings of employment discrimination AND is issued before an OFCCP Notice of Violation (NOV). The NOV is the document that actually accuses the Government Contractor of a discrimination violation.
In recent years, OFCCP used PDNs only in claims of systemic discrimination and then only in the Chicago Region as the tool fell out of favor with OFCCP personnel in the field. Significantly, as you will see below, OFCCP's PDN will be written largely by OFCCP's lawyers (known as "Solicitors" from the Regional Office of the Solicitor who support OFCCP in the field).
Note: The new OFCCP Directive does not require OFCCP District and Area Offices to use PDNs when alleging a failure of access to documents not involving a claim of unlawful discrimination (e., seeking access to AAPs; seeking access to hiring or compensation data; on-site access, etc.).
What does this Directive mean?
No more discretion within OFCCP as to the use of PDNs. Effective immediately, the OFCCP must issue PDNs for preliminary individual and systemic discrimination findings identified during compliance evaluations. More importantly, standardized use of PDNs and their across-the-board use as to all discrimination claims will now allow OFCCP to achieve its 12-year-old dream to issue Notices of Violations (NOV) from which the agency will now claim it will not retreat since the contractor has had its fair and final chance to "tell its story" via a response to the OFCCP PDN and pushback against OFCCP's claims.
OFCCP will also now seek to revive the thwarted attempts of the Obama Administration to issue a NOV and then hold to it and NOT later continue to argue the point whether unlawful discrimination has occurred. Rather, OFCCP will now use the NOV only to make demand and collect financial remedies via any ensuing NOV alleging discrimination remedies. Accordingly, Government Contractors must now change habit and present, in response to the PDN, all of their legitimate non-discriminatory reasons and evidence and also argue any affirmative defenses to the adverse action OFCCP challenges.
Note: Contractor has 15 calendar days to rebut the OFCCP's findings as outlined in the PDN.
Practice Tip: If counsel for the Government Contractor is not already involved in the OFCCP audit, the Contractor would be well advised to IMMEDIATELY bring counsel into the audit to review the PDN and draft a response. "All the marbles are on the table" with OFCCP's issuance of the PDN.
If we have an open audit now, does this Directive apply?
Yes, OFCCP field officers are instructed through this new Directive to hold in abeyance any Notice of Violation not yet issued and to first issue a PDN in place of the NOV. The PDN will then allow the Contractor a (final) opportunity to provide OFCCP with additional explanation or documents to hope to persuade OFCCP to withdraw its preliminary claim of unlawful discrimination before the agency makes its FINAL determination to seek discrimination remedies. If OFCCP remains unpersuaded, in whole or in part, following its review of the Government Contractor's PDN response, OFCCP will then issue a Notice of Violation (with its lawyers "on board") and will now not relent following issuance of OFCCP's NOV. If the Government Contractor does not comply with OFCCP's NOV, it is OFCCP's intent to then file an Administrative Complaint to seek to enforce the agency's discrimination violation.
---
THIS COLUMN IS MEANT TO ASSIST IN A GENERAL UNDERSTANDING OF THE CURRENT LAW AND PRACTICE RELATING TO OFCCP. IT IS NOT TO BE REGARDED AS LEGAL ADVICE. COMPANIES OR INDIVIDUALS WITH PARTICULAR QUESTIONS SHOULD SEEK ADVICE OF COUNSEL.
Reminder: If you have specific OFCCP compliance questions and/or concerns or wish to offer suggestions about future topics for the OFCCP Week In Review, please contact your membership representative at (866) 268-6206 (for DirectEmployers Association Members), or email Jennifer at jpolcer@directemployers.org with your ideas.
Receive OFCCP compliance alerts and updates right on your phone! Text the word compliance from your mobile phone to 55678 (all applicable charges and fees set by your cell phone carrier will apply).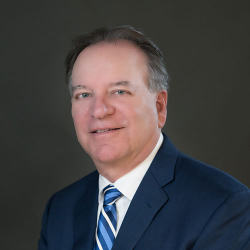 Latest posts by John C. Fox
(see all)