The OFCCP Week in Review (WIR) is a simple, fast and direct summary of relevant happenings in the OFCCP regulatory environment, authored by experts John C. Fox, Candee Chambers and Jennifer Polcer. In today's edition, they discuss:
Tuesday, April 3, 2018: DirectEmployers Hosted OFCCP Listening Session
OFCCP Executive Leadership broke a lot of new ground describing the coming Trump OFCCP to DirectEmployers Members at the Listening Session.
We wrote an entire blog on DirectEmployers' Listening Session at OFCCP's Headquarters in Washington DC, since it was such a meaty meeting, and you can read the recap post here.

Candee Chambers also had a private follow-up meeting with OFCCP Director Ondray Harris and Senior Advisor Craig Leen where they again confirmed much of the content of the Listening Session and laid plans for Director Harris' upcoming Keynote speech at DEAM18 in Seattle. Expect to hear a lot there from Director Harris about recruitment, apprenticeship programs, Contractor Awards and Incentive programs, compliance duties and what to expect from OFCCP this year.
We think you will enjoy Director Harris' transparent and candid personality.
Friday, April 6, 2018: March Hires Number Set Longest Number of Month of Consecutive Job Growth in U.S. History
The Bureau of Labor Statistics released the March 2018 "Employment Situation." Check out the summary here. In contrast to last month's oversized numbers, we saw total nonfarm payroll employment increase by 103,000 as compared to 313,000 in February. Employment rose in manufacturing, health care, and mining. The March jobs expansion marked a record-extending the current hiring streak to an historic 90th straight month that employers have added jobs to their payrolls. This unbroken 7½ year expansion has now created over 17 million new jobs in the U.S. and is straining recruiters to find available personnel to staff corporate America.
Employers have added an average of just over 200,000 jobs per month so far in 2018, a pace that has held relatively steady for the past two years. The unemployment rate hasn't budged since October but remains at its lowest level since 2000.
March Statistics Highlights:
Compliance Note: OFCCP last week lowered its Veterans Hiring Benchmark from 6.7% to 6.4%. See the OFCCP Week In Review: April 2, 2018 for more details. For a detailed report on Veterans' employment, see the BLS news release here.
Recruiter Note: With available workers increasingly scarce, companies need to richen their outreach efforts to find potential employees. Diversity partnerships are essential in the hunt for talent.
Friday, April 6, 2018: Federal Court Finds OFCCP Construction Audit Program Violative of Contractor's Fourth Amendment Rights
Federal District Court Judge Susan J. Dlott sitting in the Southern District of Ohio in Cincinnati, Friday ruled that OFCCP had violated the Fourth Amendment rights against unreasonable search and seizure in an attempted audit in Washington D.C. of Baker DC, a subsidiary of DE MEMBER Baker Concrete Construction, Inc., headquartered in Monroe, Ohio.
This is an important decision for the construction industry and OFCCP because it finds fault with an important discretionary OFCCP construction industry audit protocol the agency developed during the Obama Administration and is (still) currently applying nationwide, according to the trial record, and:
confirms that OFCCP must get a warrant (or its federal civil agency equivalent: i.e. evidence of a violation of an OFCCP authorizing statute/Rule (not alleged in this case) or a "neutral administrative plan" to select contractors for audit) before starting a construction audit (given OFCCP's current and historic audit procedure to start construction audits with an on-site investigation); and

this is PARTICULARLY important given Office of Management and Budget's restriction on OFCCP forbidding the agency from asking construction contractor questions or seeking documents or information BEFORE commencing on-site investigations of construction contractors (there is no "Desk Audit" preceding OFCCP's On-Site investigation of construction contractors). So, OFCCP may not gather information or documents from construction contractors BEFORE OFCCP's on-site investigation and may not undertake an on-site without a warrant–or its equivalent); and

holds that OFCCP's nationwide audit practice of taking contractors and subcontractors out of audit order upon receiving "credible" oral and/or written complaints of alleged unlawful discrimination violates the Fourth Amendment's prohibition on unreasonable searches and seizures because it renders that selection for audit decision no longer "neutral." Remember, without a warrant or evidence of a violation of one of the three statutes that OFCCP enforces, OFCCP must have a "neutral" administrative plan to select a construction contractor for audit.
This case also signaled an important limit on OFCCP's Expedited Hearing Procedures (EXP), which limit discovery (i.e., depositions and written interrogatories) when OFCCP designates the case an EXP. Depositions are vital, however, to discover evidence that OFCCP's implementation of its asserted "administrative neutral plan" was in fact NOT neutral at all.
The construction industry has watched this case closely. The industry will now be watching to see what new audit protocols emerge from OFCCP for construction contractors.
Ethics Alert: John C. Fox and his colleagues David A. Copus and Chris Loweth are counsel to Baker DC. Fox and Copus tried the case. And, ironically, David tried his first case in private practice (after leaving the EEOC where he had created the EEOC's first Systemic Discrimination Unit) with John in a case against OFCCP which they won. The Baker case was David's last case before retiring and was again with John (40 years later), and again against OFCCP, and together they scored another win: perfect bookends to Mr. Copus' storied 50 year career as one of the top two discrimination lawyers in the country (depending on who you believe).
Reminder: April is National Autism Awareness Month
Employers, as you continue your campaign to champion disability awareness and inclusion, take note of this month's national spotlight on Autism Awareness.
How is it celebrated?
Presidential/Congressional declarations
Online events and activities
Partner opportunities; DirectEmployers Members see here
What can you do?
---
THIS COLUMN IS MEANT TO ASSIST IN A GENERAL UNDERSTANDING OF THE CURRENT LAW AND PRACTICE RELATING TO OFCCP. IT IS NOT TO BE REGARDED AS LEGAL ADVICE. COMPANIES OR INDIVIDUALS WITH PARTICULAR QUESTIONS SHOULD SEEK ADVICE OF COUNSEL.
Reminder: If you have specific OFCCP compliance questions and/or concerns or wish to offer suggestions about future topics for the OFCCP Week In Review, please contact your membership representative at (866) 268-6206 (for DirectEmployers Association Members), or email Jennifer at jpolcer@directemployers.org with your ideas.
Receive OFCCP compliance alerts and updates right on your phone! Text the word compliance from your mobile phone to 55678 (all applicable charges and fees set by your cell phone carrier will apply).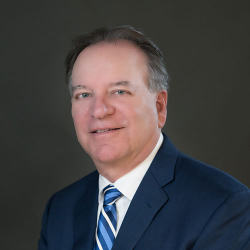 Latest posts by John C. Fox
(see all)