The OFCCP Week in Review (WIR) is a simple, fast and direct summary of relevant happenings in the OFCCP regulatory environment, authored by experts John C. Fox, Candee Chambers and Jennifer Polcer. In today's edition, they discuss:
Tuesday, April 17, 2018: OFCCP Thinning Out
This week saw several key OFCCP managers announce their intentions to leave OFCCP:
Thomas Dowd, the Deputy Director, has left the OFCCP but will remain in the Department of Labor, working down the hall at the Employment and Training Administration. Mr. Dowd led the OFCCP for more than a year in the role of Acting Director while we waited to hear who would be named the agency's next Director.Known for embracing his heritage and wearing bolo ties, Dowd is committed to making the voice of the Native American people heard. Soft-spoken in nature, he took a more collaborative approach with contractors during the transition period. He joined the office in 2011 as a Deputy Director under Patricia Shiu, the OFCCP Director during the Obama administration.
Brad Anderson, the Regional Director for the Midwest Region, is taking a new position with the EEOC as District Director in Birmingham, Alabama.  Brad was with the OFCCP for over six years, starting out in the Indianapolis Office as a Compliance Officer and eventually moving on to be the District Director in Charlotte and finally as Regional Director in Midwest.  His last day is May 11th.
Consuela Pinto, the Solicitor's office attorney, did not work at OFCCP but handled its legal portfolio. BNA reported April 23, 2018, that she is now returning to practice in the private sector.
Wednesday, April 18, 2018: OFCCP Scheduling List Demystified
On the heels of a recent case in which the audit process used was deemed unconstitutional, OFCCP works towards more transparency and reveals the selection procedure used in the recent batch of compliance evaluation audits. The "Methodology for Developing the Scheduling List" is now posted on the OFCCP website.
This document explains in detail how the office arrived at its list of 1,000 contractor establishments that received  Corporate Scheduling Announcement Letters in February. The Audit Scheduling Letters began to go out March 19, 2018.
Insider Tip: John Fox will be presenting at DEAM18 on Tuesday, April 24, 2018 "Hot Spots in Current OFCCP Audits." This presentation will include John's breakdown of the audit scheduling process, as well as many other audit tips and procedures.ent residential assistants. The fact sheet compiles longstanding principles and information, making them more accessible to the regulated community.
Saturday, April 21, 2018: EEO-1 Deadline Extended
In response to numerous employer requests, the filing deadline for the 2017 EEO-1 survey is now Friday, June 1, 2018. If you have already submitted your EEO-1 Report, no action is required.
If you need additional information on filing the 2017 EEO-1 Report, please visit the U.S. Equal Employment Opportunity Commission's website by clicking on the following link: 2017 EEO-1 Survey.
You may also contact the EEO-1 Joint Reporting Committee at 1-877-392-4647 with any questions or concerns.
Note: Be on the lookout for an e-blast sent to the EEO-1 company contact introducing the new EEO-1 survey application. It is not spam. Direct any questions to 1-877-392-4647.tant Secretary, Occupational Safety and Health Administration; William Beach for Bureau of Labor Statistics Commissioner; and Cheryl Stanton for Wage and Hour Division Administrator; all remain awaiting Senate confirmation, along with well over 100 others throughout other agencies.
Reminder: HIRE Vets Medallion Award – Deadline April 30th
The Honoring Investments in Recruiting and Employing (HIRE) Vets application deadline is April 30th.
The Program Demonstration will recognize job creators for their investments in recruiting, employing and retaining our nation's veterans. There is no application fee and is limited to the first 300 applicants. Review the criteria and apply!
Visit www.hirevets.gov to stay up to date on the HIRE Vets Medallion Program Demonstration.
---
THIS COLUMN IS MEANT TO ASSIST IN A GENERAL UNDERSTANDING OF THE CURRENT LAW AND PRACTICE RELATING TO OFCCP. IT IS NOT TO BE REGARDED AS LEGAL ADVICE. COMPANIES OR INDIVIDUALS WITH PARTICULAR QUESTIONS SHOULD SEEK ADVICE OF COUNSEL.
Reminder: If you have specific OFCCP compliance questions and/or concerns or wish to offer suggestions about future topics for the OFCCP Week In Review, please contact your membership representative at (866) 268-6206 (for DirectEmployers Association Members), or email Jennifer at
jpolcer@directemployers.org
with your ideas.
Receive OFCCP compliance alerts and updates right on your phone! Text the word compliance from your mobile phone to 55678 (all applicable charges and fees set by your cell phone carrier will apply).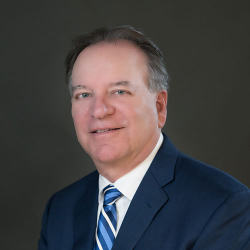 Latest posts by John C. Fox
(see all)