The DE OFCCP Week in Review (WIR) is a simple, fast and direct summary of relevant happenings in the OFCCP regulatory environment, authored by experts John C. Fox, Candee Chambers and Jennifer Polcer. In today's edition, they discuss:
Tuesday, June 18, 2019: FLSA Turns 18
In honor of the 18th anniversary of the Fair Labor Standards Act (FLSA), the Wage and Hour Division released a new age digital interactive reference guide. This clever tool packages links to videos, fact sheets, and other resources to help employers navigate the Act. The FLSA established the federal minimum wage, overtime, and child labor standards.
Wednesday, June 19, 2019: House Approved Funding Increase for DOL
The U.S. House of Representatives passed a package of four bills. The $982.8 billion package, H.R. 2740, includes the FY 2020 Labor-Health and Human Services-Education, Defense, State-Foreign Operations, and Energy and Water Development spending bills. The proposed budget for OFCCP ($120 million) remained untouched from the House Appropriations Committee's recommendation.
OFCCP Funding Proposal Tracker:
June 2019: House approves the $120 million recommendation.
April 2019: House Appropriations Subcommittee on Labor, Health & Human Services, Education and Related Agencies recommends $120 million for OFCCP.
March 2019: OFCCP requested ~$103 million
February 2019: White House recommends $91.1 million for OFCCP
Note: OFCCP received $103.5 million for FY 2019 (Oct 1, 2018 – Sept 30, 2019). This amount was $12.5 million more than the administration had initially requested.
Note: The U.S. Senate has recently been setting OFCCP's budget and moderating previous non-starter Trump White House proposals (now realigned to be reasonable proposals for the last year and this year) and unreasonable House of Representative proposals during Republican control of the House. It now remains to be seen whether the Republican Senate will also now tame the unreasonable Democrat House of Representatives budget proposal. In any event, OFCCP's budget continues to be a "political football." Fasten your seatbelts!
Ongoing: EEO-1 Component 2 Tracker
Nothing new to report this week. While the EEOC (i.e., NORC) Helpdesk is open as advertised on a limited basis, DE Members are reporting that the EEOC Helpdesk is thus far punting most substantive questions and is promising complete information responses effective July 15. See previous tracker updates: June 14, 2019:
EEOC court-ordered status update
Timeline of Communication to Employers
Helpdesk is staffed and open
Catalog of all EEOC events about the EEO-1 Survey
Reminder: Comment Period for Joint-Employer
Submit your comments on the Proposed Rule surrounding revisions and clarification regarding the "joint-employer" arrangement. The deadline to submit comments is by 11:59 pm EST on Wednesday, June 25, 2019.
See our full story for additional details.
THIS COLUMN IS MEANT TO ASSIST IN A GENERAL UNDERSTANDING OF THE CURRENT LAW AND PRACTICE RELATING TO OFCCP. IT IS NOT TO BE REGARDED AS LEGAL ADVICE. COMPANIES OR INDIVIDUALS WITH PARTICULAR QUESTIONS SHOULD SEEK ADVICE OF COUNSEL.
SUBSCRIBE.
Compliance Alerts
Compliance Tips
Week In Review (WIR)
Subscribe to receive alerts, news and updates on all things related to OFCCP compliance as it applies to federal contractors.
OFCCP Compliance Text Alerts
Get OFCCP compliance alerts on your cell phone. Text the word compliance to 55678 and confirm your subscription. Provider message and data rates may apply.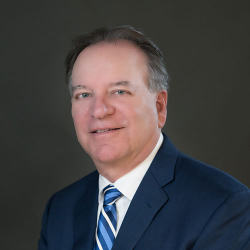 Latest posts by John C. Fox
(see all)