The DE OFCCP Week in Review (WIR) is a simple, fast and direct summary of relevant happenings in the OFCCP regulatory environment, authored by experts John C. Fox, Candee Chambers and Jennifer Polcer. In today's edition, they discuss:
Wednesday, September 4, 2019: Latest Digest of EEO Law Released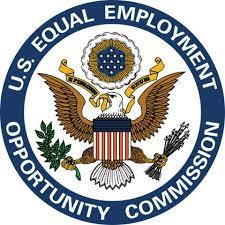 The Equal Employment Opportunity Commission (EEOC) announced the newest edition of the federal sector Digest of Equal Employment Opportunity Law (EEO Digest) is available.
The EEO Digest is a publication the EEOC's Office of Federal Operations publishes quarterly. It features a wide variety of recent Commis­sion decisions and federal court cases with hyperlinks to access the full case decisions. This edition of the Digest summarizes EEOC decisions, including cases involving attorney fees, class certification, compensa­tory damages, and complaint processing. It also includes case decisions discussing dismissals, findings on the merits, jurisdiction, mixed motive, official time, remedies, sanctions, settlement agreements, stating a claim, summary judgment, and timeliness.
While procedural rulings applicable to the federal government as the employer will be of little interest to private sector employers, EEOC decisions on substantive Title VII issues will, however, be equally applicable and thus of interest to Title VII-covered private sector employers.
Wednesday, September 4, 2019: Deadline Extended for the EDI Award
The U.S. Department of Labor announced the extension of the deadline to apply for the Excellence in Disability Inclusion Award (EDI). The new deadline is November 1, 2019.
Interested federal Government contractors can click the Apply Now button to get started.
Wednesday, September 4, 2019: OFCCP to Host a Section 503 Webinar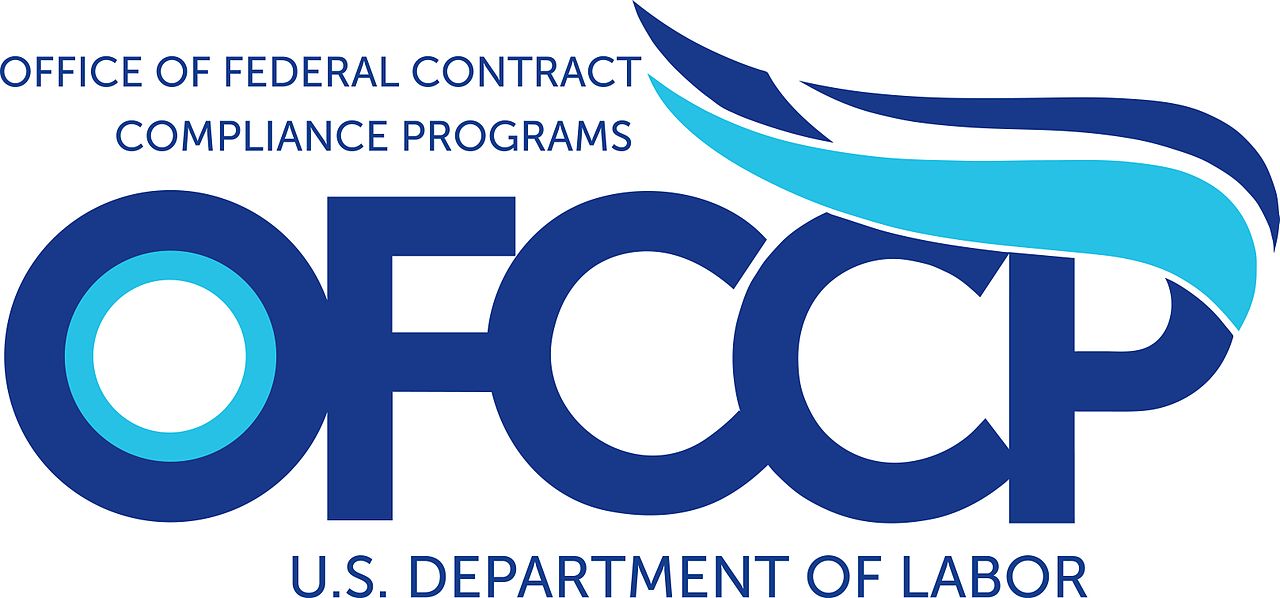 The Office of Federal Contract Compliance Programs (OFCCP) will host a webinar to help contractors prepare for Section 503 Focused Reviews. The webinar will discuss the scheduling process, the focused review process, common problem areas, and best practices. Contractors will have the opportunity to ask questions.
Webinar Details:
September 11, 2019, at 2:00 p.m. Eastern Time
Speakers:Tina Williams, Deputy Director of Operations, and Nakisha Pugh, Branch Chief of Functional Affirmative Action Program
For those unable to listen in live, the recording will be made available on the Section 503 Focused Review webpage.
Thursday, September 5, 2019: OFCCP declines to take a position whether "Student Workers" in Colleges and Universities are "Employees," and will not prosecute their absence from AAPs and Adverse Impact Analyses, but will nonetheless make a case-by-case determination of "Employee" status if the "Student Worker" files a complaint with OFCCP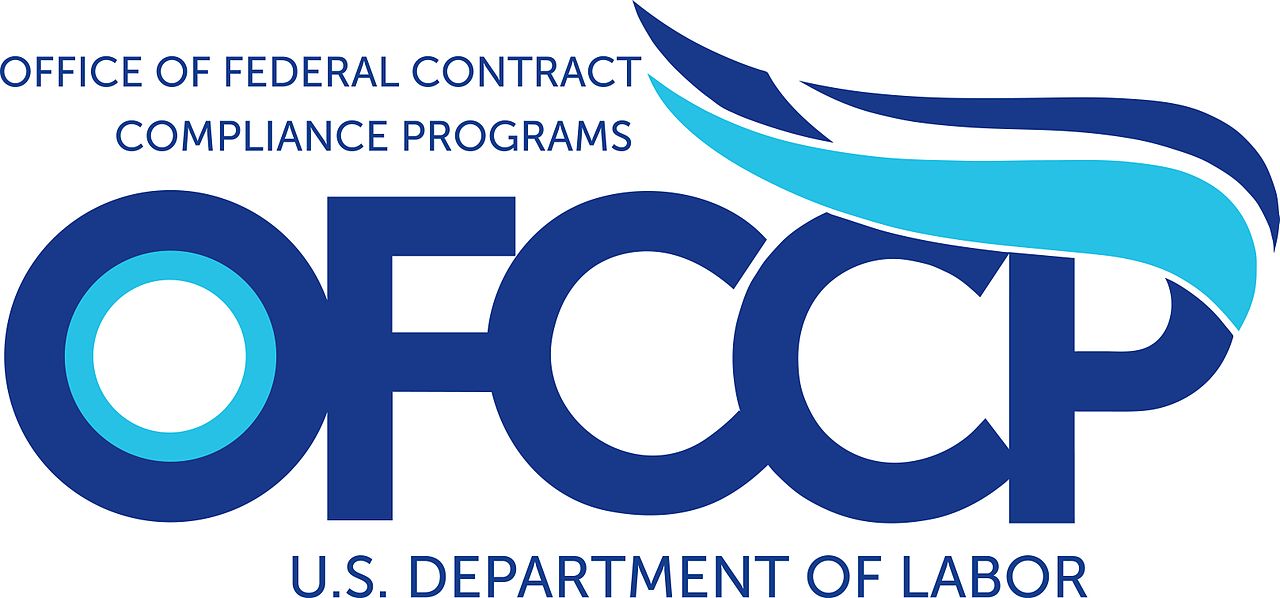 The Office of Federal Contract Compliance Programs (OFCCP) declined to take a position on whether student workers are employee's. However, it did state it will not prosecute their absence from AAPs and adverse impact analyses. It will, nonetheless, make a case-by-case determination of "employee" status if the "student worker" files a complaint with OFCCP.
 "…OFCCP will exercise its enforcement discretion by limiting its compliance evaluations of educational institutions to non-student employees, while still accepting complaints alleging employment discrimination by and on behalf of student workers who qualify as employees under the relevant legal tests."
OFCCP Directive 2019-05
What Just Happened
On Thursday, OFCCP published both FAQs, including one titled "Student Workers" AND also Directive 2019-05, the agency's first Directive in seven months and titled "Contractor's Obligations Regarding Students in Working Relationships with Educational Institutions."
Educational institutions use the term "student workers" to variously include numerous different types of on-campus student jobs, typically involving semi-professional services including "Teaching Assistants (TAs)," "Research Assistants (RAs)," "Graduate Assistants," etc., where there has been much litigation as to their status as "employees" under various federal statutes.
Note:  OFCCP's Directive and Student Workers FAQ do not define or limit who is a "student worker," but presumably also includes students who work in the campus cafeterias, bookstore, sports complexes, dormitories, and administrative offices.
Note: OFCCP has not defined "student workers" to be common law employees as to which it is now exercising its discretion not to protect as outside the protections of OFCCP's three statutes. Rather, OFCCP is simply saying, in very polite terms, it is "punting" on the bedrock legal issue because the issue is too legally messy and consumes too many resources to figure out in every audit of educational institutions at a time, they have much bigger priorities elsewhere ("bigger fish to fry" approach). So, OFCCP has simply decided to ignore the issue of "student workers" unless a "student worker" files a Complaint with OFCCP and forces OFCCP to burn the needed legal resources to conclude whether that particular worker is a "common law employee" over whom OFCCP has jurisdiction.
So, OFCCP will now NOT require educational institutions to place "student workers" into:
AAPS for Minorities and Women
AAPs for Individuals with Disabilities (Data Metrics)
AAPs for Protected Veterans (Data Metrics)
"Applicant" Flow Logs (cataloging those who express interest in employment or for promotion as employees) [Note: Applicant Flow Logs are not required by OFCCP's Rules although virtually every federal Government contractor creates one for its use]
Statistical "Disparity Analyses" (for Hires, Promotions or Involuntary Terminations) undertaken as part of the AAP (as 41 CFR Section 60-2.17(b) requires)
Statistical "Adverse Impact Analyses" analyzing only "neutral" and "particular" employer "policies" or "practices" (limiting Hires, Promotions or Involuntary Terminations) undertaken outside of the AAP for Minorities and Women and arguably not required by OFCCP's Rules (41 CFR Section 60-3.15)
But, OFCCP has reserved the right to pursue a Complaint from a "student worker" AFTER it first tests whether the "student worker" is a "common law" employee.
And, OFCCP will allow Government contractors to place "student employees" into AAPs in the discretion of the contractor. This is in keeping with OFCCP's historical practice to permit contractors to do more than OFCCP's Rules require.
Note: OFCCP applies the "common law" definition to determine whether "workers" are "employees" (covered by OFCCP's Rules") or "Independent Contractors" (not covered by OFCCP's Rules). That is settled OFCCP policy.
Important: In issuing this Directive, the OFCCP has now chosen an enforcement path entirely different from the National Labor Relations Board (NLRB) which proceeds pursuant to the National Labor Relations Act ("NLRA") and which has long experience with the "student worker" issue. The NLRB also applies the "Common Law test" to determine employee coverage but has historically taken a "wooden rule" approach to the question of coverage of "student employees" under the NLRA. (Republican-controlled NLRBs always say "no coverage" and Democrat-controlled NLRBs always declare "student workers" to be "employees"). OFCCP has now rejected the "wooden rule" approach and has chosen to sit on the sidelines out of the field of play until forced to engage by a "student worker" Complaint. (OFCCP, by the way, has a legal duty to investigate and resolve Complaints, unlike the EEOC as to Charges filed with it).
Here is the NLRA history of political flip-flopping on the "student worker" issue under the very same legal test for "employee" status OFCCP applies:
Thursday, September 5, 2019: OFCCP Releases FAQs on AAPs for Campus-Like Settings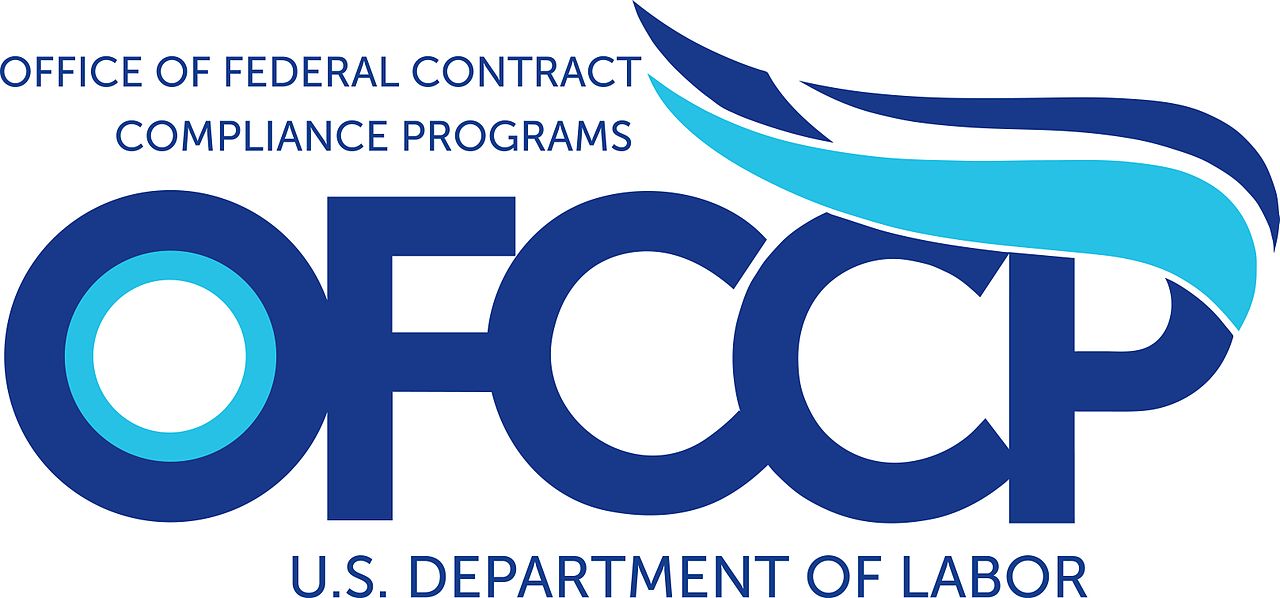 FAQs on AAPs for Campus-Like Settings. Generally, OFCCP considers an establishment to be a physical location, such as a factory or office. However, some contractors with campus-like settings may have multiple buildings that constitute an establishment for purposes of developing and maintaining their AAPs. These types of contractors could include educational institutions, hospitals, and information technology companies, among others. The frequently asked questions intend to help contractors with campus-like settings determine whether to maintain one or multiple AAPs to cover the employees on a campus.
Thursday, September 5, 2019: OFCCP Releases a new HBCU Webpage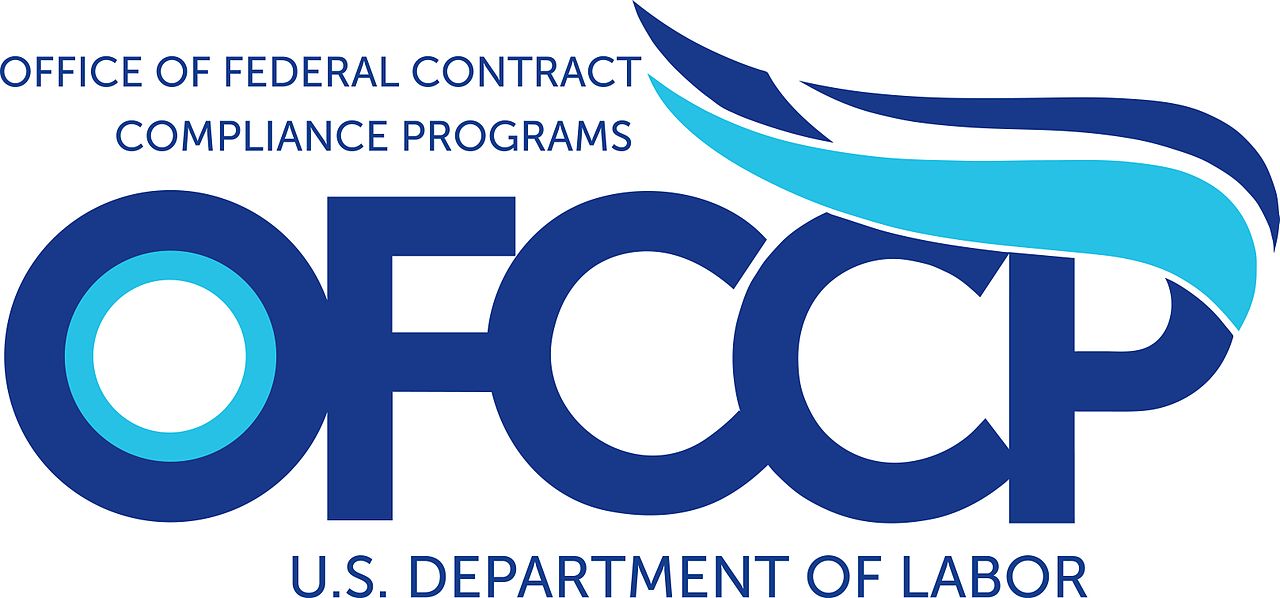 The HBCU Webpage, a one-stop shop to connect college students with internship, apprenticeship, and entry-level job opportunities as part of the White House Initiative on Historically Black Colleges and Universities.
Friday, September 6, 2019: Last Chance to Comment on Religious Exemption NPRM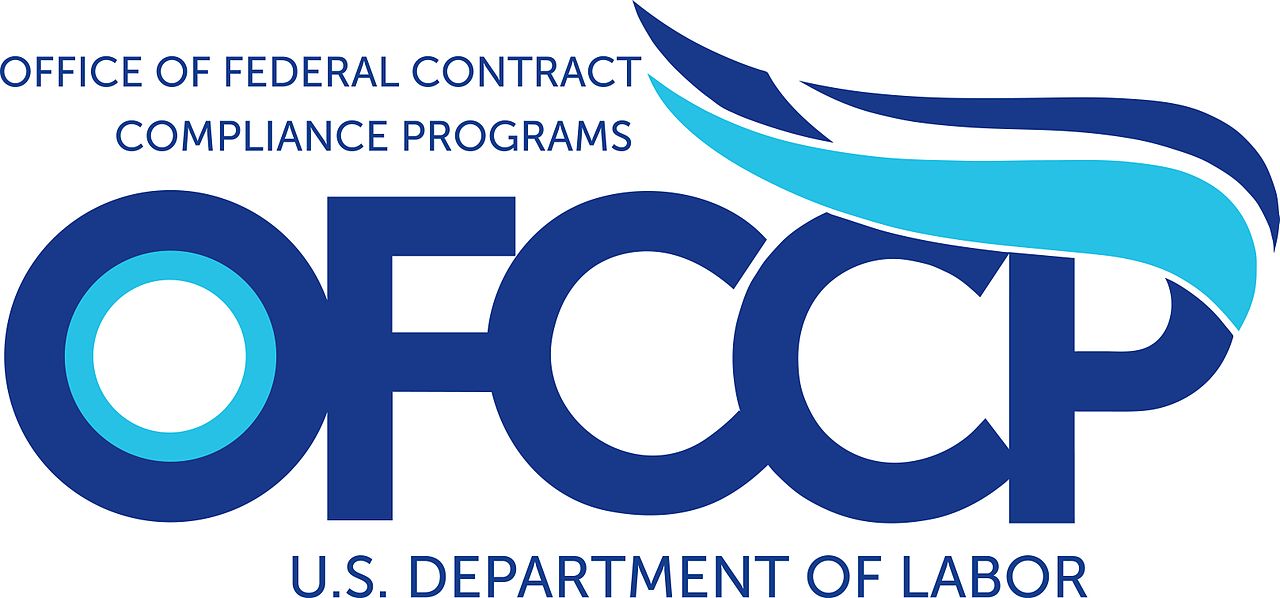 The OFCCP sent out a reminder that the comment period on last months' Notice of Proposed Rulemaking is next week. OFCCP seeks comments on the NPRM which aims to clarify the scope and application of the religious exemption contained in section 204(c) of Executive Order 11246, as amended.
Comment Period
The comment period for the Religious Exemption NPRM closes on September 16, 2019.
Friday, September 6, 2019: August Employment Situation
The release of August's Employment Situation shows unemployment numbers are relatively flat from last month. Acting U.S. Secretary of Labor Pizzella stated:
"America's economy continued to show strength in August. The 3.7% unemployment rate marks the eighteenth straight month the unemployment rate has been at or below 4%. Unemployment rates for African-Americans set a new record low at 5.5% and Hispanic-Americans matched a record low at 4.2%."
THIS COLUMN IS MEANT TO ASSIST IN A GENERAL UNDERSTANDING OF THE CURRENT LAW AND PRACTICE RELATING TO OFCCP. IT IS NOT TO BE REGARDED AS LEGAL ADVICE. COMPANIES OR INDIVIDUALS WITH PARTICULAR QUESTIONS SHOULD SEEK ADVICE OF COUNSEL.
SUBSCRIBE.
Compliance Alerts
Compliance Tips
Week In Review (WIR)
Subscribe to receive alerts, news and updates on all things related to OFCCP compliance as it applies to federal contractors.
OFCCP Compliance Text Alerts
Get OFCCP compliance alerts on your cell phone. Text the word compliance to 55678 and confirm your subscription. Provider message and data rates may apply.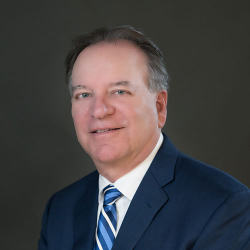 Latest posts by John C. Fox
(see all)