The DE OFCCP Week in Review (WIR) is a simple, fast and direct summary of relevant happenings in the OFCCP regulatory environment, authored by experts John C. Fox, Candee Chambers and Jennifer Polcer. In today's edition, they discuss:
Monday, December 9, 2019: New Resource to Increase Disability Self-Identification
The National Industry Liaison Group (NILG) announced the release of a new resource for employers: Engaging Employees to Measure Success:  Innovative Approaches to Encouraging Self-Identification of Disability. The 9-page resource, a joint effort between the NILG and the U.S. Department of Labor-funded Employer Assistance and Resource Network on Disability Inclusion (EARN), provides federal contractors and other employers with key strategies to encourage self-identification and build inclusive workplaces.  It also features examples of innovative approaches businesses have taken to increase self-identification rates among their employees, as well as ways companies can track progress.
Tuesday, December 10, 2019: DE Talk: Episode 3 Launched Discussing Career Site Accessibility from a Compliance and Recruitment Perspective
DE launched podcast Episode Three, "Understanding Accessibility for Compliance & Recruitment." Listen in to hear DirectEmployers' Jennifer Polcer and Recruit Rooster's Ruth Toombs as they share fantastic insight on how to create a visually attractive career site that is both OFCCP compliant AND accessible to all. Be ready to learn and laugh with these two as they serve up some witty conversation and actionable takeaways.
Listen on the DE site, or access via Apple Podcasts, Google Podcasts, Spotify or wherever you access podcasts. Be sure to catch up on Season One:
Want a monthly alert? Subscribe to our podcast mailing list or text alerts to receive a notification of new monthly episodes.
Wednesday, December 11, 2019: OFCCP Seeks Comments on Construction Compliance Check Letters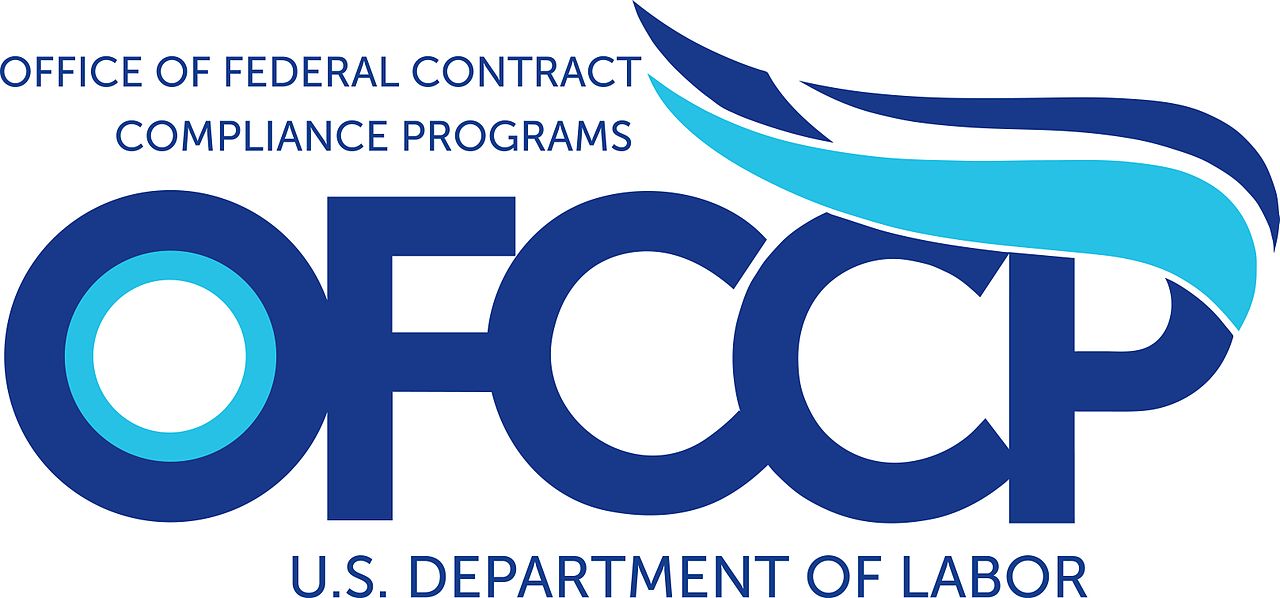 The Office of Federal Contract Compliance Programs (OFCCP) is seeking comments on its Construction Compliance Check Scheduling Letters. There are two different Letters to review:
Itemized List includes (abbreviated):
Personnel Records (41 CFR § 60-1.12(a) and (c))
Payroll Records (41 CFR § 60-1.12(a) and (c))
Job Advertisements (41 CFR § 60-1.12(a), § 60-300.80, and § 60-741.80)
Accommodation Requests (41 CFR § 60-1.12(a), § 60-300.80 and § 60-741.80)
Section 503 AAP (41 CFR § 60-741.40 through § 60-741.47)
VEVRAA AAP (41 CFR § 60-300.40 through § 60-300.45)
Data Analysis (41 CFR § 60-300.44(k) and § 60-741.44(k))
Itemized List includes (abbreviated):
Personnel Records (41 CFR § 60-1.12(a) and (c))
Payroll Records (41 CFR § 60-1.12(a) and (c))
Job Advertisements (41 CFR § 60-1.12(a), § 60-300.80, and § 60-741.80)
Accommodation Requests (41 CFR § 60-1.12(a), § 60-300.80 and § 60-741.80)
What is the difference between a direct federal construction contract and a federally assisted construction contract? See the OFCCP FAQ for more details.
Comments are due by 11:59 EST on January 10, 2020.
Wednesday, December 11, 2019: HIRE Vets Medallion Recipients Announced!
The U.S. Department of Labor announced the 427 employer recipients of the 2019 Hire Vets Medallion.
Applications for next year's award program will open on Jan. 31, 2020. To learn more about the program, visit the website landing page, which breaks down the difference between the gold and platinum awards. There are three size categories, as well:
Small Employer (1-50 employees)
Medium Employer (51-499)
Large Employer (500+)
Congratulations to the 2019 HIRE Vets Medallion Award recipients–many of whom are Members of DirectEmployers! Thank you for hiring our heroes!
Thursday, December 12, 2019: DE Hit the Road to Michigan for the Annual AA/EEO & Diversity Conference Hosted by the American Society for Employers (ASE)
What happens when you put Candee Chambers, John Fox, Shannon Offord, and Jaime Costilow in a car together for a five-hour trek from Indianapolis to Livonia, Michigan? Two work phone calls, one podcast brainstorming discussion, and a whole lot of useless knowledge shared. All jokes aside, the American Society for Employers knows how to host a great conference, and its third annual AA/EEO & Diversity Conference set that bar even higher. Many of you are familiar with Tony Kaylin if you have attended an ILG within the past decade, and he places the same careful thought and consideration into this one-day program by offering a range of provocative topics and educational moments for employers of all skillsets.
The day kicked-off with John Fox speaking about the current landscape government contractors face, as well as actionable guidance to consider as they look ahead in 2020. Next up, the group of 100 parted ways to attend breakout sessions before heading to lunch. Two sessions particularly caught our eye. The first session focused on Richard Pimentel's "Windmills" disability training; it also featured an interactive quiz for the audience and the "10 commandments for Communicating with People with Disabilities." The second was hosted by the Henry Ford Health System, discussing its community outreach initiatives, job readiness programs, and preparation for the future workforce. Not only did the women hosting these sessions provide informative information, but you could tell they genuinely were passionate about the topics.
Lunch came quickly and was bookended with an engaging conversation between ODEP's Michael Murray and the audience. We say it was a conversation because if you've ever seen Michael Murray speak, you know he brings vibrancy and enthusiasm that captures the crowd's attention, while also encouraging laughter and participation. His take on how and why employers should reach out to the disability community brought up so many interesting, relatable examples that the crowd gained a new take on the power of disability inclusion.
After a quick break, attendees filed in for the final breakout sessions of the day, one of which featured Candee Chambers as she discussed how to foster inclusion and the importance of outreach when it comes to the hiring of veterans and individuals with disabilities. Not only was her conversation the perfect continuation of Michael's presentation, but she was also able to include the importance of outreach from a compliance perspective.
From start to finish, the ASE crew proved it has the needle dialed-in on topics that are pertinent to employers.
Thursday, December 12, 2019: Update to the FLSA "Regular Rate"
The U.S. Department of Labor's Wage and Hour Division announced a Final Rule that amends 29 CFR part 778 (overtime compensation) and clarifies and updates "regular rate" requirements under section 7(e) of the Fair Labor Standards Act (FLSA). After reviewing the 86 comments to the Notice of Proposed Rulemaking (we reported in April), the Department has decided to adopt the NPRM's proposed changes with some modifications. The Final Rule is effective January 15, 2020, and is the first update to the "regular rate" in more than 50 years.
For summarized details on the changes, the current resources are available:
The Department qualitatively estimates the potential benefits associated with reduced litigation at $281 million over ten years, or $28.1 million per year. This Final Rule is considered an Executive Order 13771 deregulatory action.
Thursday, December 12, 2019: NLRB Returns to Pre-Obama Era Legal Test for "Joint-Employer" Status
The National Labor Relations Board ("NLRB") last Thursday published a ruling approving an approximately $170,000.00 settlement between the employees of McDonald's franchisees (not employees of McDonald's restaurants which McDonald's owned) and the workers of McDonald's licensee restaurants. NOTE: McDonald's currently operates almost 2,800 company-owned (i.e. "corporate") restaurants and has signed license agreements around the world with over 35,000 franchised restaurants bearing the McDonald's name.
The NLRB's acceptance of the settlement signaled another move by the NLRB to overturn the "joint employer" doctrine the NLRB had previously adopted under President Barack Obama in an unrelated case known as BFI Newby Island Recyclery, 362 N.L.R.B. No. 186 (2015) (the "Browning-Ferris decision").  The new case decision is McDonald's USA, LLC, a joint employer, et al., 368 N.L.R.B. No. 134 (December 12, 2019) (the "McDonald's decision").
[The McDonald's case was the largest case the NLRB has tried in its 84-year history. It was also the centerpiece of the Obama NLRB and the nation's unions to broaden the reach of organized labor beyond just the franchise companies in the United States into the franchisor companies which own the brands and indirectly control the labor relations policies, including pay to employees and their terms and conditions of employment, via franchise contracts, of hundreds of thousands of franchise stores and restaurants.  The Browning-Ferris case and its ensuing decision, was integral to the Obama and union strategy to expand union influence to the franchisors because it had held that an employer's "right to control" third party workers BY CONTRACT, as well as any "indirect control exercised" over the workers via contract, as among a number of factors relevant to determine joint-employer status (between the franchisors, like McDonald's, and its franchisee store owners].
By approving the settlements between McDonald's franchisees and the workers of the franchisees, the NLRB rejected the previous decision of NLRB Administrative Law Judge Lauren Esposito, which had previously rejected the proposed 2015 settlement.  Judge Esposito had found that McDonald's had failed to fully remedy restaurant employees working for McDonald's restaurants not owned by McDonald's, but rather licensed to independent store owners operating the restaurants under the McDonald's strict, detailed and directory franchise requirements. (The unions and the Obama NLRB singled out McDonald's because it is the one of the oldest, largest and most profitable franchisor companies in America. Moreover, McDonald's franchise contracts were (and are) especially long and highly detailed as to how the franchisee corporation had to run its restaurants carrying the McDonald's name (down to small details about employee attire and the air pressure within McDonald's restaurant buildings—to control flies).  McDonald's dictates all the fine details for its franchise restaurants to make all McDonald's restaurants, whether owned by McDonald's or owned by independent franchise restaurant corporations, operate in the identical way to insure a consistent dining experience whether the customer is in El Paso or New York City.
Judge Esposito had found McDonald's proposed settlement to be inadequate and unreasonable under the circumstances and set it aside. McDonald's appealed and a newly constituted NLRB under Donald Trump heard the appeal, and reversed. (As then newly-elected President Obama once famously quipped when questioned about an about-face turn in federal government policy he had ordered shortly after taking office: "Elections have consequences." And, of course, the federal Courts have long criticized the NLRB and have often refused to grant its decisions any deference as NLRB decisions predictably swing back and forth like a child's swing favoring union and employee interests almost uncritically when Democrats run the Board and likewise favor almost uncritically business interests when Republicans run the Board.
The NLRB's new McDonald's decision, rather than complying with the current standard expressed in the Browning-Ferris decision, instead seeks to conform Board policy with the pending proposed Rule the NLRB has announced setting the standard to determine joint-employer status under the National Labor Relations Act ("NLRA"). See, 83 Fed. Reg. 46681 (September 14, 2018). This is despite the fact that the definition of "joint employer" from the Browning-Ferris decision still currently stands until the proposed Rule becomes final.
More Background on the McDonald's Fight with the Unions and the Unions' Support for the Browning-Ferris "Joint-Employer" Standard
Union-affiliated groups began filing unfair labor practice charges against McDonald's Corporation and its franchisees in 2012. The unions argued that McDonald's Corporation, as the franchisor, was a "joint employer" subject to liability, too, along with the franchise operators of McDonald's restaurants when the franchisee corporation violated the National Labor Relation Act ("NLRA") because McDonald's Corporation shared control over the workers in its franchisees' restaurants.  The NLRB's ruling in the Browning-Ferris decision, which held that two or more statutory employers are joint employers of the same employees if "they share or co-determine those matters governing the essential terms and conditions of employment," bolstered the union's fight.
Specifically, the Browning-Ferris decision implemented a two part test to determine whether a joint employer relationship exists: (1) first, "whether there is a common-law employment relationship with the employees in question;" and (2) second, "whether the putative joint employer possesses sufficient control over employees' essential terms and conditions of employment to permit meaningful collective bargaining." Id. In applying both prongs of the test, the NLRB had determined in Browning-Ferris that it would no longer require that a joint employer both possess and exercise the authority to control an employee's terms and conditions of employment. Rather, under the Browning-Ferris case law precedent, the NLRB would consider both reserved control and indirect control as potentially relevant in the joint-employer analysis.  In other words, joint-employer status under Browning-Ferris considers not only the control an employer actually exercises over workers, but also the employer's reserved but unexercised right to control the workers and their essential terms and conditions of employment which franchisors (like McDonald's) often hold by way of a franchise agreement contract. Browning-Ferris Industries of California v. NLRB, 911 F.3d 11954, 1209 (D.C. Cir. 2018). (Emphasis added) [1]
Last week's McDonald's decision is a further attempt by the NLRB, since the election of President Donald Trump and his selection of new NLRB Board Members, to overturn the Browning-Ferris standard.  First, as noted above, on September 14, 2018 the NLRB proposed a Rule seeking to add 29 C.F.R. § 103.40, which would set the standard to determine joint-employer status under the NLRA.  Under the proposed Rule, an employer may be considered a "joint employer" of a separate employer's employees only if the two employers share or codetermine the employees' essential terms and conditions of employment, such as hiring, firing, discipline, supervision, and direction.  83 Fed. Reg. at 46696 (emphasis added).  A putative joint employer under the proposed Rule must thus possess and actually exercise substantial direct and immediate control over the employees' essential terms and conditions of employment in a manner that is not limited and routine.  83 Fed. Reg. at 46697 (emphasis added).
The NLRB Rule is not yet final, however, but the NLRB's McDonald's decision attempts to give weight to the proposed Rule by Board decision before the Rule becomes final.  However, it is anticipated that the union-affiliated groups which initially brought this fight against the McDonald's Corporation will most likely appeal the expected Trump NLRB Final Rule when it comes. We expect the unions will seek to rely upon the Browning-Ferris decision's standard to determine joint-employer status given that neither the NLRB nor the federal courts have yet to vacate or overrule the Browning-Ferris decision.  Thus, employers can expect continued upheaval as to the definition of joint-employer in the NLRA context as unions will continue to seek to apply the Browning-Ferris decision until either the proposed Rule at 83 Fed. Reg. 46681 becomes final, or the courts explicitly overturn the Browning-Ferris decision.
---
[1] The NLRB initially attempted to overrule the Browning-Ferris decision in its decision in Hy-Brand Industrial Contractors, Ltd., 365 N.L.R.B. No. 156 (December 14, 2017).  However, the Hy-Brand decision itself was overruled upon a finding that one of the Board Members deciding the Hy-Brand matter should have been disqualified from participating in the NLRB's decision.  366 N.L.R.B. No. 26 (February 26, 2018).
Friday, December 13, 2019: EEO-1 Component 2 Saga Continues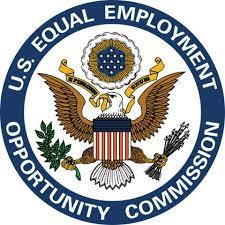 As we reported in November, U.S. District Judge Tanya Chutkan ordered that, "…EEOC must continue to take all steps necessary to complete the EEO-1 Component 2 data collection for calendar years 2017 and 2018 by January 31, 2020." As such, the Component 2 EEO-1 Online Filing System remains open, and NORC [the EEOC's Component 2 reporting vendor] has continued to accept Component 2 submissions from filers.
The EEOC filed its 13th Court-ordered "Report Card," which states the Agency began contacting via telephone approximately 2,600 employers who had only certified reports for one calendar year. In addition, the update provided data on the filing response rate.
Status of Response Rate
As of December 13, 2019, 85.1% of eligible filers have completed the submission of Component 2 EEO-1 data.  This includes 84.4% of filers submitting Component 2 data for calendar year 2017, and 85.8% of filers submitting Component 2 data for calendar year 2018.  These figures are terribly close to the percentage of filings DE Members reported and predicted in their Survey Responses to DE back in April, 2019. See that story here. DE's Survey responses as to when DE Members could reasonably file their Component 2 hours worked and pay data surprised Judge Chutkan and led to her realization that she needed to order the EEOC to keep its filing portal open if she really wanted employers to have a meaningful opportunity to file the required data.
Friday, December 13, 2019: NLRB Rolls Back the "Quickie Election"
The National Labor Relations Board (NLRB) announced a series of modifications to the Agency's representation case procedures. Retaining the essentials of the Agency's existing representation rules, the selective changes create a "fairer and more-efficient election process." Set to publish on December 18, 2019, the Final Rule rolls back the "Quickie Election Rule," which  the NLRB put into place in April 2015.
It dramatically shrank the election campaign timeframe and disadvantaged employers desiring to educate workers on the facts surrounding union representation, while leaving employees with less time to consider those facts and less of a chance to make an informed choice at the ballot box.
NLRB Chairman Ring described the rule as "common sense changes to ensure expeditious elections that are fair and efficient." Although not a complete return to the pre-2015 landscape, the Rule scales back many of the election timelines and allows for resolution of many representational issues before an election.
THIS COLUMN IS MEANT TO ASSIST IN A GENERAL UNDERSTANDING OF THE CURRENT LAW AND PRACTICE RELATING TO OFCCP. IT IS NOT TO BE REGARDED AS LEGAL ADVICE. COMPANIES OR INDIVIDUALS WITH PARTICULAR QUESTIONS SHOULD SEEK ADVICE OF COUNSEL.
SUBSCRIBE.
Compliance Alerts
Compliance Tips
Week In Review (WIR)
Subscribe to receive alerts, news and updates on all things related to OFCCP compliance as it applies to federal contractors.
OFCCP Compliance Text Alerts
Get OFCCP compliance alerts on your cell phone. Text the word compliance to 55678 and confirm your subscription. Provider message and data rates may apply.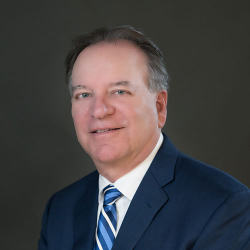 Latest posts by John C. Fox
(see all)