A scathing USDOL Inspector General (IG) Report reveals Obama and Trump Administration OFCCP construction programs "did not adequately enforce EEO requirements on federal construction contracts" and recommends a top-to-bottom overhaul of OFCCP's construction contractor audit selection protocols and goals program.
Reagan White House Press Secretary Jim Brady reported two days after President Reagan's inauguration that President Reagan had fired all 15 federal Executive Branch agency Inspector Generals for not being tough enough on fraud, waste, and abuse in the federal government. Brady then famously said that Reagan was appointing 15 new IGs who would be "meaner than junkyard dogs." While many IGs have come and gone in the intervening 40 years, one of those junkyard dogs just bit OFCCP right in the butt and dragged the agency down to the ground. Hard.
The IG's review of OFCCP's construction program spanned the OFCCP's 1,013 construction audits closed over a 5½ year period from October 1, 2013, through March 31, 2019 (the second Obama administration and the first two years and two months of the Trump administration). (First of all, that is a shockingly low number of OFCCP construction audits…averaging fewer than 200 construction audits per year).
Note: Unrelated to the IG's Report, OFCCP's construction enforcement program has been moribund since Spring 2018 when a federal District Court in Ohio found that OFCCP had intentionally violated in 2016 the constitutional rights of a subsidiary company of DirectEmployers Association Member, Baker Construction Company. The Court found that OFCCP had targeted Baker for audit after purposefully deviating from its otherwise neutral administrative audit selection plan. See the IG's citation to the Baker DC case decision at p. 4, footnote 3 of its Report. See our WIR report from April 6, 2018.
Shockingly, the IG now reports that OFCCP also did not document the "neutral" reason OFCCP was supposed to have when it selected another couple of hundred construction contractors (almost half of those contractors OFCCP selected for audit during the IG's 5 ½ year audit period) for alleged "neutral" reasons. This documentation and legal justification failure violated OFCCP's written internal operating requirements mandating that OFCCP audit selection officers document their neutral reasons to select a construction contractor for audit. Moreover, in FY 2016 (the last full year of the Obama Administration), OFCCP declined to identify the legitimate neutral reason for the selection of construction contractors for audit in 92% of the 171 construction compliance reviews it undertook in that year alone. (See p. 5 of the IG's Report).
Yet, only Baker Construction stood up for its constitutional rights and legally challenged OFCCP's unauthorized and illegal behavior – and stopped it. And in doing so, stopped OFCCP's nationwide construction program in its tracks once the cat-was-out-of-the-bag as to what was really going on within OFCCP "behind the curtain." (OFCCP scheduled only one construction audit in FY 2019 and completed only 12 construction audits…nationwide… in FY 2019).
The IG made two significant findings and two major recommendations to OFCCP.
The IG'S Two Findings
OFCCP did not use a risk-based approach to select construction contractors for EEO compliance evaluations.

The IG noted that federal guidance since 1981 (OMB Circular A-123) and OFCCP's audit strategy to select contractors for audit require OFCCP to focus investigative resources on those construction companies which posed the greatest risk of non-compliance (as opposed to OFCCP's current construction audit strategy conceived in the Obama administration to focus on the General Contractor and its subcontractors on the larger federal construction contracts).
OFCCP found only 1% systemic discrimination when it chose contractors for audit without assessing risk.

OFCCP's availability goals for minorities and "females" for individual construction contractors were based on 1970 census data that did NOT reflect the 31.5% (minority), and 3.5% (women) increases to the availability calculations OFCCP published between 1978 and 1980 AND STILL USES UNCRITICALLY OVER 40 YEARS LATER!

Note: Construction contractors, unlike Supply and Service contractors, do not calculate and annually update the percentage availabilities of minorities and women for their construction craft, helper, and laborer jobs. Rather, OFCCP calculated and published the availability of minorities for all crafts in all counties in the United States in three Federal Register publications in 1978, 1979 and 1980 (which are supplemental and do not replace the prior publication), and set in 1980 a nationwide goal for women in all crafts of 6.9% (even though in 1980 women comprised about 22% of electricians and less than 1% of boilermakers). By the way: the architecture of OFCCP's availability calculations used in its construction program is where the Obama OFCCP got the idea for its Final Rules which became legally effective on March 24, 2014, to calculate and publish universal availability percentages for Individuals with a Disability (pursuant to Section 503 of the Rehabilitation Act) and for Protected Veterans (pursuant to VEVRAA).
For FY 2016, the IG retrieved all 171 OFCCP compliance evaluation files OFCCP closed that year and individually reviewed each of them. The IG now reports that OFCCP found that 55% of the construction contractors violated OFCCP's Rules requiring construction contractors to annually complete the so-called 16 "Affirmative Action Steps." (see p.10 of the IG Report). These "16 Steps" are the major affirmative action compliance obligations covered federal Government construction contractors must accomplish each year. (Construction contractors follow the "16 Steps" because they often employ only mobile and short-term rotating workforces. Construction contractors thus do NOT create or implement an "Affirmative Action Plan" for Minorites and Women pursuant to Executive Order 11246 for their construction workforces nor for the non-craft employees of their construction companies.) Yet, despite the 55% non-compliance rate with the 16 Steps in FY 2016, OFCCP cited only 47% of the construction contractors that year for violating Executive Order 11246 and its implementing Rules.
The IG's Two Recommendations
The IG recommended that the OFCCP Director should:
"Develop a risk-based approach to select construction contractors for EEO compliance evaluations;" and
"Update participation goals for minorities and females, and implement processes to keep all participation goals current."
So, the IG recommended OFCCP start from scratch and build an entirely new audit selection system for construction contractors and that it update construction availability goals for minority and women to bring them into this century.
OFCCP'S Four Page Response to the IG
OFCCP had four responses to the IG (see Appendix B to the IG's Report, beginning at p. 22):
OFCCP extolled its large value settlements in 2019 as to Supply and Service Contractors and promised the same in the future as to constructions contractors: "OFCCP will bring the same approach to construction reviews and anticipates similar results in coming years"). (See p. 22 of IG Report).

Note: That approach as to Supply and Service Contractors has been to audit large contractors with multiple establishments, threaten a very large systemic discrimination (typically) failure-to-hire lawsuit across either multiple establishments or job titles, and then settle for pennies on the dollar off of OFCCP's initial outlandish settlement demand. So, large construction contractors beware!

The IG undervalued the utility of technical assistance OFCCP supplied to the construction community and the large volume of new assistance tools the Trump OFCCP has begun to supply to the construction contractors (Construction Technical assistance Guide, Contractor Compliance Institute (thus far largely focused, however, on Supply and Service contractors, OFCCP's main regulatory concern), and launch of an on-line contractor assistance portal, an outgrowth of the OFCCP Helpline). (See p. 23 of IG Report)
OFCCP's shrinking budget and shrinking workforce "…have challenged OFCCP's ability to evaluate the universe of construction contractors." (See pp.23/24 of IG Report)
OFCCP is building an entirely new audit selection system which will be risk-based and will comply with the Court Judgment in the Baker DC case. (See p. 24 of the IG Report). Also, see DirectEmployers OFCCP Week In Review: April 6, 2020.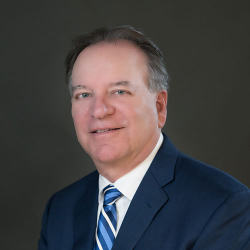 Latest posts by John C. Fox
(see all)