The DE OFCCP Week in Review (WIR) is a simple, fast and direct summary of relevant happenings in the OFCCP regulatory environment, authored by experts John C. Fox, Candee Chambers and Jennifer Polcer. In today's edition, they discuss:
Tuesday, June 9, 2020: End of EEO-1 Component 2 Litigation Nears….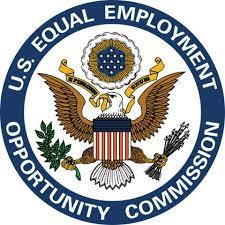 The U.S. Court of Appeals for the District of Columbia Circuit dismissed the EEOC's and OMB's appeal of the U.S. District Court for the District of Columbia's Order reinstating the collection of EEO-1 Component 2 race and gender "hours worked" and "pay data." The dismissal followed agreement from all of the parties that the appeal was moot and no longer necessary.
Judge Tanya S. Chutkan's Order in the U.S. District (trial) Court for the District of Columbia had closed the EEOC's collection of Component 2 data from employers on February 10, 2020, and the EEOC and OMB had completed Judge Chutkan's ruling which was at issue on appeal.
Tuesday, June 9, 2020: EEOC Says "Black Lives Matter"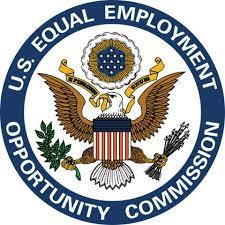 In response to the tragic and horrifying deaths of Breonna Taylor, Ahmaud Arbery, and George Floyd and the resulting protests opposing systemic racism, the U.S. Equal Employment Opportunity Commission (EEOC) announced a resolution in mourning these deaths, recognizing that black lives matter, and its ongoing commitment to its mission to prevent, address, and remedy employment discrimination.
The resolution, unanimously approved by the three current Commissioners, summarizes to say, "THEREFORE, BE IT RESOLVED THAT — the EEOC condemns the violence that has claimed the lives of so many Black persons in America and joins in mourning the senseless deaths of George Floyd, Breonna Taylor, Ahmaud Arbery, and countless others; expresses our heartfelt sympathy to their families; and commits to redouble our efforts to address institutionalized racism, advance justice, and foster equality of opportunity in the workplace."
Wednesday, June 10, 2020: ODEP and ASA Join Forces
The U.S. Department of Labor's Office of Disability Employment Policy (ODEP) and the American Staffing Association (ASA) have allied to advance the employment of individuals with disabilities in the staffing, recruiting, and workforce solutions industry.
Through this alliance, ODEP and ASA will collaborate to educate the ASA's membership and aid them to create inclusive workplaces for individuals with disabilities. Since 2006, ODEP's alliance initiative has helped employer organizations develop and apply model policies and efforts to increase the recruitment, hiring, retention, and career advancement of individuals with disabilities.
ODEP is the only non-regulatory federal agency that promotes policies and coordinates with employers and all levels of government to increase workplace success for individuals with disabilities. Learn more about ODEP.
Wednesday, June 10, 2020: OSHA Published FAQs on Cloth Face Coverings
The U.S. Department of Labor's Occupational Safety and Health Administration (OSHA) published a series of frequently asked questions and answers (six in all) regarding the use of cloth face masks in the workplace.
The new guidance answers the following questions:
What are the key differences between cloth face coverings, surgical masks, and respirators?
Are employers required to provide cloth face coverings to employees?
Should employees wear a face cloth covering while at work, in accordance with the Centers for Disease Control Prevention recommendation for all people to do so while in public?
If employees wear cloth face coverings, do employers still need to ensure social distancing measures in the workplace?
If I wear a reusable cloth face covering, how should I keep it clean?
Are surgical masks or cloth face coverings acceptable respiratory protection in the construction industry, when respirators would be needed but are not available due to the COVID-19 pandemic?
Wednesday, June 10, 2020: Leen Gets One Step Closer to OPM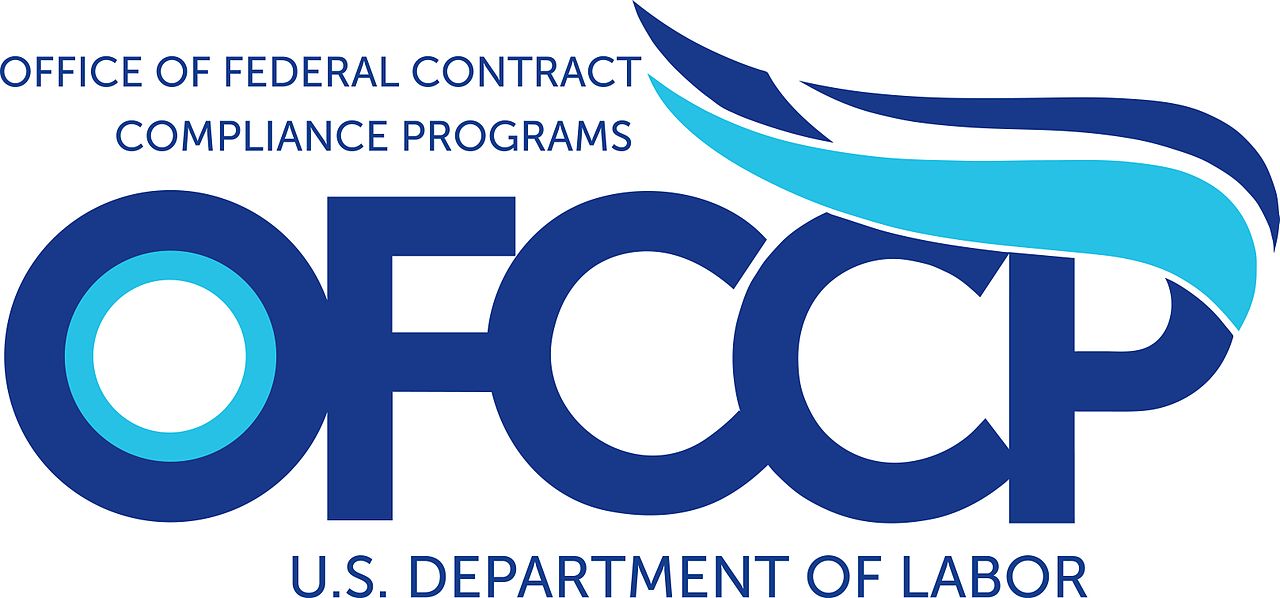 Last week OFCCP Director Craig Leen testified before the U.S. Senate Committee on Homeland Security & Governmental Affairs as he continues his journey to move from OFCCP to the Office of Personnel Management (OPM). His nomination for Inspector General has been placed on the Senate Executive Calendar Number 715…meaning that the Senate Homeland Security and Governmental Affairs Committee has now voted to approve Mr. Leen's nomination out of Committee and advance it to the Senate for a full Floor Vote when Senate Majority Leader Mitch McConnell (R-KY) can schedule it during one of the remaining days of the 116th Congress.
Wednesday, June 10, 2020: NLRB Declines Jurisdiction Over Faculty at Religious Institutions
The National Labor Relations Board (NLRB) announced that it has no jurisdiction over the faculty at religious institutions of higher education. This comes as the result of a decision in Bethany College, 369 NLRB No. 98. The Board overruled the prior jurisdictional standard set forth in Pacific Lutheran University, 361 NLRB 1404 (2014), a test that had been criticized by the United States Court of Appeals for the District of Columbia Circuit as incompatible with Supreme Court precedent.  In place of the Pacific Lutheran standard, the Board adopted the jurisdictional test the District of Columbia Circuit announced in University of Great Falls v. NLRB, 278 F.3d 1335 (D.C. Cir. 2002).
Under the Great Falls test, the Board "must decline to exercise jurisdiction" over faculty at an institution that (a) "holds itself out to students, faculty, and community as providing a religious educational environment;" (b) is "organized as a nonprofit;" and (c) is "affiliated with, or owned, operated, or controlled, directly or indirectly, by a recognized religious organization, or with an entity, membership of which is determined, at least in part, with reference to religion."
Thursday, June 11, 2020: NILG Announced Webinar Series
The National Industry Liaison Group has now announced the complete line-up for its upcoming webinar series. The event kicks off on Monday, July 6, 2020, at 2:00 pm EST. OFCCP Director Craig Leen will address the group at 2:15 pm EST. Be sure to mark your calendar for:
Tuesday, August 11, 2020, from 2:00 pm – 3:15 pm EST for "21st Century: Video, Online and Biometrics Considerations" presented by Candee Chambers (DirectEmployers) and Rosemary Cox (DCI)
Finale on Thursday, August 27, 2020, from 2:00 – 3:15 pm EST with John Fox speaking on his trademark presentation: "Recent Significant OFCCP Developments"
Thursday, June 11, 2020: ODEP Published Employer Survey Results
The U.S. Department of Labor's ODEP announced the publication of results from its '2018 Survey of Employer Policies on the Employment of People with Disabilities.' The 175-page Final Report provides an overview of employer efforts to employ individuals with disabilities, as well as attitudes toward people with disabilities. Other critical components of the survey include:
Thursday, June 11, 2020: EEOC Makes Progress on Wellness Programs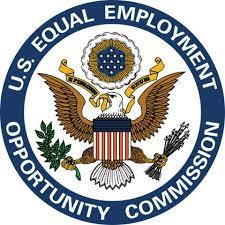 As we reported last week, the EEOC held a remote meeting to discuss the future of wellness programs for employers. The Commission has now voted 2-1 to approve an amended Notice of Proposed Rulemaking (NPRM) addressing the level of incentives employers may lawfully offer to encourage employees to participate in wellness programs. So-called "wellness" programs typically include company operated or sponsored health risk assessments. Those health assessments in turn require employees to disclose medical information the Americans with Disabilities Act (ADA) prohibits ADA-covered employers from compelling an employee to disclose. As a result, employers have taken to offering various kinds of incentives, including financial incentives, to employees to cause them to sign waivers of certain of their ADA medical privacy rights. Employee privacy advocates have opposed wellness program financial incentives, however, because they fear employees will be unable to make a "voluntary" decision to waive their rights when confronted with their employers' alluring offers of cash payments. Other employee rights groups argue, however, that employees should have a right to choose and should not have EEOC Rules eclispse that right and take away their free choice.
Drafted in response to a decision by the U.S. District Court for the District of Columbia that vacated a portion of EEOC's previous ADA regulation on the matter (See AARP v. EEOC, 267 F. Supp. 3d 14 (D.D.C. 2017)), the NPRM is a "to-do" item on President Trump's Spring Regulatory Agenda, released in May 2019.
The dilemma at hand is that the Health Insurance Portability and Accountability Act (HIPAA), as amended by the Affordable Care Act, allows employers to offer incentives up to 30% of the total cost of the employee's health insurance to encourage participation in certain types of wellness programs. However, the ADA requires that employee participation in a wellness program that includes medical questions and exams be "voluntary."
Although the NPRM is not yet public, the EEOC nonetheless released the following announcement: "In the absence of any ADA statutory definition of "voluntary," the NPRM proposes that for most wellness programs employers may offer no more than a de minimis incentive to encourage participation, and must meet other requirements, to comply with the ADA. Certain wellness programs, however, will be permitted to offer the maximum allowed incentive under the 2013 HIPAA regulations."
The EEOC will soon send the NPRM to the Office of Management and Budget ("OMB") for review.  If approved, OMB will then allow the the EEOC to publish the NPRM for public review and comment. Stay tuned!
Thursday, June 11, 2020: EEOC (again) Updated Its COVID-19 Guidance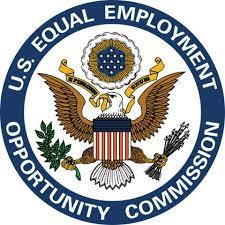 The EEOC announced it has added nine new questions and answers, including three new sections, to its technical assistance guidance titled, "What You Should Know About COVID-19 and the ADA, the Rehabilitation Act, and Other EEO Laws."
The latest additions are as follows. See the full publication for answers, examples, and additional guidance.
Section D. Reasonable Accommodations
D.13.  Is an employee entitled to an accommodation under the ADA in order to avoid exposing a family member who is at higher risk of severe illness from COVID-19 due to an underlying medical condition?
Section E. Pandemic-Related Harassment Due to National Origin, Race, or Other Protected Characteristics
E.3.  How may employers respond to pandemic-related harassment, in particular against employees who are or are perceived to be Asian?
E.4.  An employer learns that an employee who is teleworking due to the pandemic is sending harassing emails to another worker.  What actions should the employer take?
Section G. Return To Work
G.6.  As a best practice, and in advance of having some or all employees return to the workplace, are there ways for an employer to invite employees to request flexibility in work arrangements?
G.7.  What should an employer do if an employee entering the worksite requests an alternative method of screening due to a medical condition?
Section H. Age (New)
H.1.  The CDC has explained that individuals age 65 and over are at higher risk for a severe case of COVID-19 if they contract the virus and therefore has encouraged employers to offer maximum flexibilities to this group.  Do employees age 65 and over have protections under the federal employment discrimination laws?
Section I. Caregivers/Family Responsibilities (New)
I.1.  If an employer provides telework, modified schedules, or other benefits to employees with school-age children due to school closures or distance learning during the pandemic, are there sex discrimination considerations?
Section J. Pregnancy (New)
J.1.  Due to the pandemic, may an employer exclude an employee from the workplace involuntarily due to pregnancy?
J.2.  Is there a right to accommodation based on pregnancy during the pandemic?
Friday, June 12, 2020: EEOC Issued Federal Sector Report on Conflict Case Management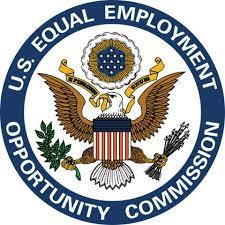 For those readers interested in observing what the United States federal government believes are best practices to design and implement "Conflict of Interest" workplace policies, you may wish to read on. The EEOC released a report titled, "Best Practices in EEO Conflict Case Management for Federal Agencies." The report provides recommended best practices for federal agencies when processing conflict of interest cases.
Highlighted best practices for agencies include:
providing a clear definition of a conflict case;
creating written policies and Standard Operating Procedures (SOPs);
ensuring confidentiality;
creating detailed Memorandums of Understanding (MOUs) between agencies who agree to process the other's conflict cases mutually;
delegation of writing a Final Agency Action.
Monday, June 15, 2020: BREAKING NEWS: Supreme Court Rules LGBT Employees are Protected from Discrimination on the Basis of Sex Under Title VII
In a 6-3 ruling, the U.S. Supreme Court today held that an employer which fires an individual merely for being gay or transgender violates Title VII of the Civil Rights Act of 1964. Today's ruling thus extends federal protections to gay and transgender workers by prohibiting discrimination in employment on the basis of one's sexual orientation and/or gender identity.
NOTE: The Court consolidated three cases in issuing its single decision as to all three cases:  two cases pertained to workplace protections based on sexual orientation (i.e. gay and lesbian rights issue (Bostock v. Clatyon County, Georgia, Case No. 17-1618, and Altitude Express, Inc., et al. v. Zarda, et al., Case No. 17-1623), and one case pertained to employment rights based on gender identity (i.e. transgender protection issue) (R.G. & G.R. Harris Funeral Homes, Inc. v. Equal Employment Opportunity Commission, et al., Case No. 18-107).
Writing for the majority, Justice Neil Gorsuch, and joined by Chief Justice John Roberts, reasoned that because discrimination on the basis of homosexuality or transgender status requires an employer to intentionally treat individual employees differently because of their sex, an employer who intentionally penalizes an employee for being homosexual or transgender also violates Title VII. Rejecting arguments that homosexuality and transgender status are distinct concepts from sex, Justice Gorsuch identified legal precedent that expanded protections based on sex, such as being able to bear children (Phillips v. Martin Marietta Corp., 400 U.S. 542) and same sex sexual harassment (Oncale v. Sundowner Offshore Services, Inc., 523 U.S. 75), to assert that homosexuality and transgender status is based in part on one's "sex," and that discrimination in this regard "necessarily and intentionally applies sex-based rules." Justice Gorsuch also relied on the Congressional intent to apply Title VII as broadly as possible in the context of prohibiting discrimination to support inclusion of LGBT protections, even if not explicitly stated or imagined at the time of Title VII's passage.
In the two written dissents, one by Justice Samuel Alito (joined by Justice Clarence Thomas) and one by Justice Brett Kavanaugh, the dissenting justices did not object based on the goal sought in extending Title VII protections to LGBT employees, but rather that extending non-discrimination protections is appropriately the work of Congress and that the U.S. Supreme Court is an improper avenue by which to enact changes to legislation.
Today's ruling by the U.S. Supreme Court cements federal protections that the Equal Employment Opportunity Commission ("EEOC") under the Obama Administration advocated in 2015.  Specifically, the EEOC, the federal agency tasked with enforcing Title VII, has held the position that gay and transgender applicants and employees were federally protected from unlawful discrimination, believing that treating a man who is attracted to men differently from a woman who is attracted to men (or vice versa) is unlawful discrimination.  Likewise, OFCCP issued in 2016 a Final Sex Discrimination Rule making employment discrimination based on sexual orientation and gender identity unlawful pursuant to Executive Order 11246.
Today's ruling makes into law the EEOC's stated policy position, and provides federal protections in the 29 states that currently do not provide for gay and/or transgender protections under state law (21 states, the District of Columbia, and the U.S. territories of Puerto Rico and Guam already have statutes that protect against both sexual orientation and gender identity discrimination in employment in the public and private sectors).  Moving forward, this will require employers not already subject to state law protections for sexual orientation and gender identity to update anti-discrimination and anti-harassment policies in their handbooks, and prohibits the consideration of a worker's sexual orientation or gender identity in making employment decisions.
THIS COLUMN IS MEANT TO ASSIST IN A GENERAL UNDERSTANDING OF THE CURRENT LAW AND PRACTICE RELATING TO OFCCP. IT IS NOT TO BE REGARDED AS LEGAL ADVICE. COMPANIES OR INDIVIDUALS WITH PARTICULAR QUESTIONS SHOULD SEEK ADVICE OF COUNSEL.
SUBSCRIBE.
Compliance Alerts
Compliance Tips
Week In Review (WIR)
Subscribe to receive alerts, news and updates on all things related to OFCCP compliance as it applies to federal contractors.
OFCCP Compliance Text Alerts
Get OFCCP compliance alerts on your cell phone. Text the word compliance to 55678 and confirm your subscription. Provider message and data rates may apply.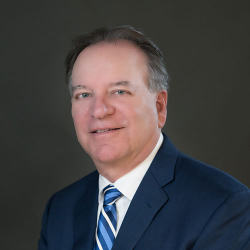 Latest posts by John C. Fox
(see all)
Latest posts by Jay J. Wang
(see all)