The DE OFCCP Week in Review (WIR) is a simple, fast and direct summary of relevant happenings in the OFCCP regulatory environment, authored by experts John C. Fox, Candee Chambers and Jennifer Polcer. In today's edition, they discuss:
Monday, June 1, 2020: NLRB Implemented Almost All Election Rule Changes
The National Labor Relations Board (NLRB) announced the implementation of the majority of the provisions of the Board's December 2019 Representation Procedures amendments. Most of the changes took effect as scheduled on May 31, 2020. However, a U.S. District Court Order, issued on May 30, 2020, stopped the roll-out of five of the provisions. See our story last week, "Federal Judge Strikes Down NLRB "Anti-Quickie" Union Election Rules."
The Court's Order granted summary judgment as to Count One of the complaint, which challenged the following five provisions contained in the December 2019 amendments:
the reinstitution of pre-election hearings for litigating eligibility issues;
timing of the date of the election;
voter list timing;
election observer eligibility; and
timing of Regional Director certification of representatives.
The remaining provisions are now in place. These include:
scheduling the hearing at least 14 days from the issuance of the notice of hearing;
posting the notice of election within five days instead of two days;
changes in the timeline for serving the non-petitioning party's statement of position;
requiring the petitioner to serve a responsive statement of position;
the reinstatement of Post-Hearing Briefs;
reinstating Regional Director discretion on the timing of a notice of election after the direction of an election;
ballot impoundment procedures when a request for review is pending;
prohibition on bifurcated requests for review;
certain changes in formatting for pleadings and other documents; and
terminology changes and defining days as "business" days.
Per the announcement, "The Board continues to believe that it followed all legal requirements in issuing the December 2019 amendments to its procedural rules. The Board intends to appeal the Court's order to the court of appeals once the Court issues its memorandum opinion, which it last week promised to issue soon."
The case is AFL-CIO v. NLRB, D.D.C., No. 1:20-cv-00675, order 5/30/20.
Monday, June 1, 2020: Trouble in the EEOC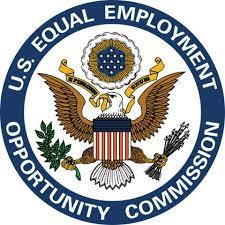 According to a statement Commissioner Charlotte Burrows released to Bloomberg Law, "Late last Friday afternoon, the Chair of the U.S. Equal Employment Opportunity Commission [Janet Dhillon] chose to overhaul the Commission's conciliation process without so much as a courtesy copy to the Commissioners." Ms. Burrows goes on to say,
"This change, implemented under the guise of a nationwide pilot program, is beyond the Chair's administrative authority and an end run around the Commission. The EEOC was established as a bipartisan, deliberative body to work cooperatively to further the national commitment to civil rights. In the midst of the current crises facing Americans, the Commission's role is as important as ever. The pilot should be rescinded so that the Commission has the opportunity to consider whether changes are needed to the conciliation process."
The pilot program has not been released publicly. Ms. Burrows is the sole Democrat on the Commission. Dhillon and Commissioner Victoria Lipnic are the two Republicans. The Commission's two remaining seats remain vacant, although please see the related story below from Wednesday of this week.
Monday, June 1, 2020: ETA Released Workplace Resources for Intellectual Disability
The U.S. Department of Labor's Employment and Training Administration (ETA) released a landing page of resources to help workforce professionals better understand individuals with intellectual disabilities and how to create employment opportunities.
The Arc reports that between one and three percent of Americans have intellectual disabilities (ID). The majority of adults with ID are either unemployed or underemployed. The new landing page provides background and research information as well as accommodation information.
Monday, June 1, 2020: EEOC to Hold Public Meeting on Wellness Programs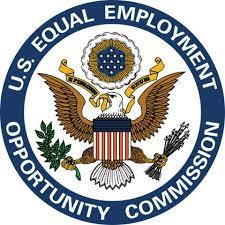 The Equal Employment Opportunity Commission (EEOC), per the Sunshine Act, will allow the public to listen in to a hearing on Thursday, June 11, 2020. The matter scheduled for discussion is the Notice of Proposed Rulemaking on Wellness Programs. You may recall we spotlighted this "to-do" on Trump's Spring Regulatory and Deregulatory action items.
"EEOC staff is developing a Notice of Proposed Rule Making to address wellness programs under the ADA and GINA in response to the court's most recent ruling. See AARP v. EEOC, 267 F. Supp. 3d 14 (D.D.C. 2017)."
On Wednesday, June 10, 2020, the Agency will post attendance instructions on its website. Closed captioning services will be available.
Tuesday, June 2, 2020: Leen Testifies to be Inspector General, Office of Personnel Management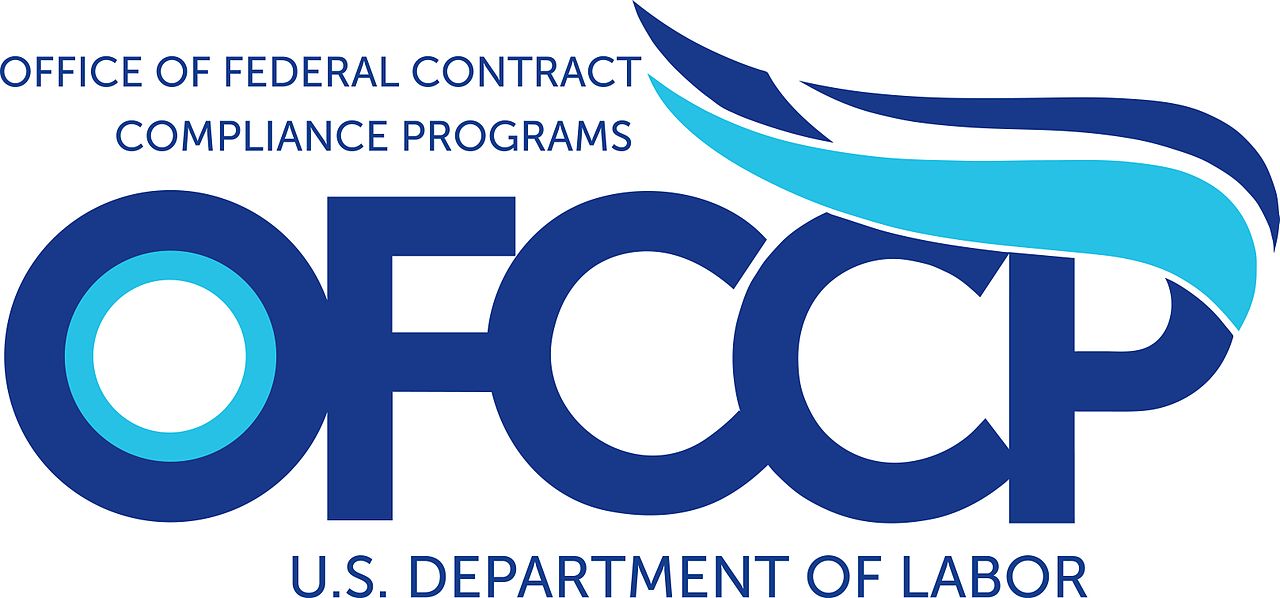 OFCCP Director Craig Leen submitted a written statement in addition to his oral testimony before the U.S. Senate Committee on Homeland Security & Governmental Affairs. In the 2-hour Hearing, the Committee asked questions of both Leen and the Honorable Russell Vought to be Director of the Office of Management and Budget. Director Leen addressed questions such as, what would be your "main thing" if appointed (51:50)? To which he answered, "Fulfilling the public trust given to me…" Other questions included:
NOTE: There is a pending proposal, currently tabled due to the pandemic, to merge OPM into the Government Services Administration (GSA). Last year, following the now widely publicized 2014 and 2015 Chinese government hacks of OPM's background security check and personnel records, President Trump transferred this substantial component of OPM (previously known as the National Background Investigations Bureau, or "NBIB") to the Defense Counterintelligence and Security Agency. That transfer shrank OPM's employee headcount by about 1/3rd in one fell swoop and has now brought into question whether OPM has a mission to serve any longer since one of its its core mission functions no longer exists at OPM.
What next?
Director Leen waits to be added to the Senate Executive Calendar for a Committee vote (majority vote wins) whether to advance his name out of Committee to the full Senate for a Floor Vote (majority vote wins). Because the Senate is currently well within the control of Republicans, Director Leen should win both votes. However, getting Senate Floor time to schedule a vote of all Senators is very challenging given the competition for Republicans to push as many judicial nominees through for Floor votes and especially when the federal Judiciary still has 74 open Title III judicial positions open out of 870 total sitting Article III Judges (8.5% vacancy rate and with approximately an additional 10% retiring per year).
Wednesday, June 3, 2020: New Movement for EEOC Commissioner Seats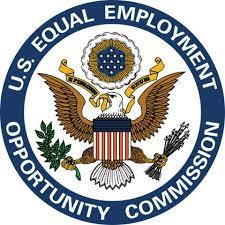 The Equal Employment Opportunity Commission (EEOC) is another step closer to filling its two vacant Commission seats and replacing Commissioner Lipnic (R) who has chosen not to seek another five-year term, and just in time (see story above "Trouble in EEOC").  As we reported in March of this year, President Trump nominated (and renominated) the following individuals for the Committee:
Jocelyn Samuels(D) of Maryland, for a term, expiring July 1, 2021. Samuels is the Executive Director at the Williams Institute at the University of California, Los Angeles School of Law.
Andrea R. Lucas(R) of Virginia, to take Commissioner Lipnic's Commission seat after Lipnic's term ends July 1, 2020, for a five-year term, expiring July 1, 2025. Lucas has practiced in the Washington, D.C. office of Gibson, Dunn & Crutcher LLP in the firm's labor and employment group for almost a decade, a Group which current U.S. Secretary of Labor Eugene Scalia used to Chair before his nomination to head USDOL.
A re-nominee: Keith Sonderling(R), for a term, expiring July 1, 2024. President Trump nominated Mr. Sonderling last year, but he was not confirmed before the old Congress adjourned. Mr. Sonderling is currently deputy administrator of the Wage and Hour Division of the U.S. Department of Labor.
NOTE: Title VII of the 1964 Civil Rights Act gives The President authority to appoint five Commissioners to the EEOC, including one to be its Chair, for rotating fixed five-year terms. This authority also allows The President to appoint three of the Commissioners from his own political party. (This allows for a more gradual transition of political power than a snap-over the day after the new President is sworn in on January 20th following a Presidential election).
The Senate has now placed all three of these nominees on the Senate Executive Calendar (No 706, 708, and 709), subject to their commitment to respond to requests to appear and testify before the Senate Health, Education, Labor and Pensions ("HELP") Committee. After a Committee Hearing, the HELP Committee would then call for a vote whether to advance the Nominee to the Senate. If that majority vote is successful, Senate Majority Leader Mitch McConnell (R-Ky) would then decide whether and when he has available time on the Senate Floor to hold a vote, and would then schedule it. Given the few remaining legislative days in the Senate Legislative calendar (only 59 Legislative Days left in the Senate before the Presidential election and only 84 total to the end of the 116th Congress), the need to process high-value Nominees (such as federal Judicial Nominees and Department heads) through the Senate, it is entirely possible the Senate may not soon vote on these candidates even if they are momentarily successful before the HELP Committee. Rather, Senator McConnell may just be "loading the gun" for the next Trump term should the President win re-election and the Republicans hold their majority in the US Senate.
There is nonetheless some pressure operating on Senator McConnell to at least push through Ms. Lucas' nomination since the Commission will next month drop to only two sitting Commissioners with Commissioner Lipnic's term expiring, and will thus lack a quorum to convene. Adding fuel to that fire, Chair Dhillon and Commissioner Burrows are already at loggerheads. While U.S. Senate Rules will allow Commissioner Lipnic to remain in office as long as the 116th Congress is in session through January 3, 2021 (since President Trump has now nominated a replacement) AND IF no replacement is confirmed at an earlier date, Commissioner Lipnic (a liberal Republican) may not wish to hold over and is not always on the same page as Chair Dhillon, at any rate.
Janet Dhillon(R), Chair, term expires July 1, 2022.
Charlotte A. Burrows(D), term ends in 2023.
Victoria A. Lipnic(R), term expires July 1, 2020.
Vacant
Vacant
Wednesday, June 3, 2020: Progress in Getting the NLRB Filled
In addition to the EEO Commissioners making an official slot on the Senate Executive Calenader, two Members of the NLRB have officially been placed on the docket as well. We reported their nominations back in March of 2020, and now Markin Kaplan and Lauren McFerran are another step closer to an official vote.
Current NLRB Board Members
John Ring(R) (Chairman), term expires December 16, 2022.
William Emanuel(R), term expires August 27, 2021.
Marvin Kaplan(R), term expires August 27, 2020. His current nomination is for a new 5-year term expiring on August 27, 2025 (No 705).
Nomination for the reappointment of Lauren McFerran (D) (whose term expired in December 2019). Her current nomination is for a new 5-year term expiring on December 16, 2024 (No 707).
Vacant
The National Labor Relations Board (NLRB) has five Members and primarily acts as a quasi-judicial body to decide contested cases on the basis of formal records in administrative proceedings. The President appoints Board Members to 5-year terms with the Advice and Consent of the Senate. The term of one Member expires each year.
We reported in February 2019, that Democratic nominee, Mark Gaston Pearce, withdrew his name for consideration.
Wednesday, June 3, 2020: Nomination For New Head of ODEP
Rounding out the nominee activity this week was the placement of Julie Hocker on the Senate Executive Calendar to be considered for the post of Assistant Secretary to the U.S. Department of Labor's Office of Disability Employment Policy (ODEP). Julie is currently the Commissioner of the Administration of Disabilities for the U.S. Department of Health and Human Services.
Senator Lamar Alexander, (R-TN), Chairman of the HELP Committee, has not yet set a date for Ms. Hocker's Nomination Hearing before the Committee.
Thursday, June 4, 2020: NILG Announced Webinar Series
After canceling its annual conference due to COVID-19, the National Industry Liaison Group (NILG) announced it will host a free, what it is calling a "Virtual Conference" in the form of a webinar series from July 6, 2020 – August 27, 2020. The webinar series will feature 20 speakers from the 72 sessions originally scheduled for the now cancelled live meeting which would have been held in Maryland in late July. DirectEmployers Executive Director, Candee Chambers will co-host a session with friend Rosemary Cox you won't want to miss! OFCCP Director Craig Leen is still expected to open the Webinar Conference on July 6, 2020 and John Fox is slated to close it 7 weeks later on August 27, 2020.
The NILG is expected to announce on June 9, 2020 its complete webinar schedule and registration procedures.
Thursday, June 4, 2020: Finalists Announced in Veteran Employment Challenge
The U.S. Department of Labor's Veterans' Employment Training Service (VETS) announced It had chosen three finalists to build an application to better match transitioning service members' skills with employer needs. The finalists – Eightfold, LinkedIn and Square Peg Hires – will present their software solutions to transitioning service members (TSMs) from various Army installations through virtual Transition Assistance Program (TAP) courses. The TSMs will evaluate their user experience and provide feedback as part of the competitive review process.
In December 2019, VETS with in-kind support in testing and review from the U.S. Departments of Defense and Veterans Affairs, established the Veterans Employment Challenge to develop a better job-matching tool. After three phrases which winnowed down more than 50 competitors, the three finalists will soon begin field testing their tools during the challenge's fourth and final phase, which runs through July 3, 2020. The implementation pilot is set to start July 13, 2020.
Friday, June 5, 2020: EEOC Commissioner Charges and Directed Investigations Explained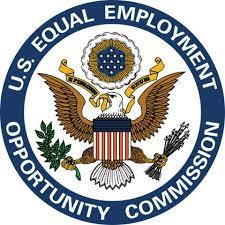 The Equal Employment Opportunity Commission (EEOC) announced new information  on its website describing in greater detail than previously was the case how the EEOC proceeds of the relatively rare but significant "Commissioner Charges and Directed Investigations." The Commission reports that this sudden eruption of transparency is for the benefit of employers and potential job discrimination victims.
Title VII of the 1964 Civil Rights Act, the Americans with Disabilities Act (ADA), and the Genetic Information Nondiscrimination Act (GINA) each authorizes any Commissioner to file a discrimination Charge in lieu of a specific Charging Party. Referred to as a "Commissioner" charge, these Charges may allege that an employer violated Title VII, the ADA and/or GINA. In addition, Congress authorized the EEOC to investigate possible age discrimination under the Age Discrimination in Employment Act and potential pay discrimination under the Equal Pay Act without need of a Charge, through what the Commission calls "directed investigations."
These two forms of investigations are in addition to the much more common pro­cedure of EEOC field offices receiving discrimination Charges from individual employees or job appli­cants, and then evaluat­ing and investi­gating those Charges.
Friday, June 5, 2020: May Employment Situation Shows Unemployment Numbers Finally Dropped!
The release of May's Employment Situation shows the unemployment numbers have finally stopped rising and, in fact, have taken a sharp turn down. Last month, the averages were 14.7%, 11.7%, and 18.9%, respectively, which you may compare to the percentages in the chart below reporting May 2020 and May 2019 percentages. NOTE: These percentages may be subject to a revision of as much as 3% for the national unemployment rate as the USDOL Bureau of Labor Statistics (BLS) admitted late on Friday an error in its Friday morning unemployment report.  U.S. Secretary of Labor Eugene Scalia spotlighted in his comments about Friday morning's report that:
"Today's report shows much higher job creation and lower unemployment than expected, reflecting that the re-opening of the economy in May was earlier, and more robust, than projected. Millions of Americans are still out of work, and the Department remains focused on bringing Americans safely back to work and helping States deliver unemployment benefits to those who need them. However, it appears the worst of the coronavirus's impact on the nation's job markets is behind us."
Monday, June 8, 2020: Final Rule Effective Date Set on Fluctuating Workweek Overtime Computation
The U.S. Department of Labor's Wage and Hour Division published a Final Rule identifying August 7, 2020, as the legally effective date to revise the Agency's regulation specifying how employers must compute the overtime compensation of salaried nonexempt employees who work hours that vary each week (fluctuating workweek) under the Fair Labor Standards Act. The Final Rule clarified that employees paid other forms of financial payments, in addition to a fixed salary, are nonetheless eligible for the use of the fluctuating workweek method of compensation. However, employers must then include these other financial payments in the "regular rate" of pay calculation. The Department also added examples and made minor revisions to make the Rule easier to understand.
For the full breakdown of this Rule, see our guest writer Jay Wang's story last week, "WHD Issued Final Rule to Expand Access to the Fluctuating Workweek Method of Computing Overtime."
THIS COLUMN IS MEANT TO ASSIST IN A GENERAL UNDERSTANDING OF THE CURRENT LAW AND PRACTICE RELATING TO OFCCP. IT IS NOT TO BE REGARDED AS LEGAL ADVICE. COMPANIES OR INDIVIDUALS WITH PARTICULAR QUESTIONS SHOULD SEEK ADVICE OF COUNSEL.
SUBSCRIBE.
Compliance Alerts
Compliance Tips
Week In Review (WIR)
Subscribe to receive alerts, news and updates on all things related to OFCCP compliance as it applies to federal contractors.
OFCCP Compliance Text Alerts
Get OFCCP compliance alerts on your cell phone. Text the word compliance to 55678 and confirm your subscription. Provider message and data rates may apply.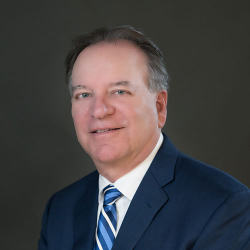 Latest posts by John C. Fox
(see all)