The DE OFCCP Week in Review (WIR) is a simple, fast and direct summary of relevant happenings in the OFCCP regulatory environment, authored by experts John C. Fox, Candee Chambers and Jennifer Polcer. In today's edition, they discuss:
Monday, June 29, 2020: OFCCP Plugs Its "Early Resolution Procedures" With A Report of Results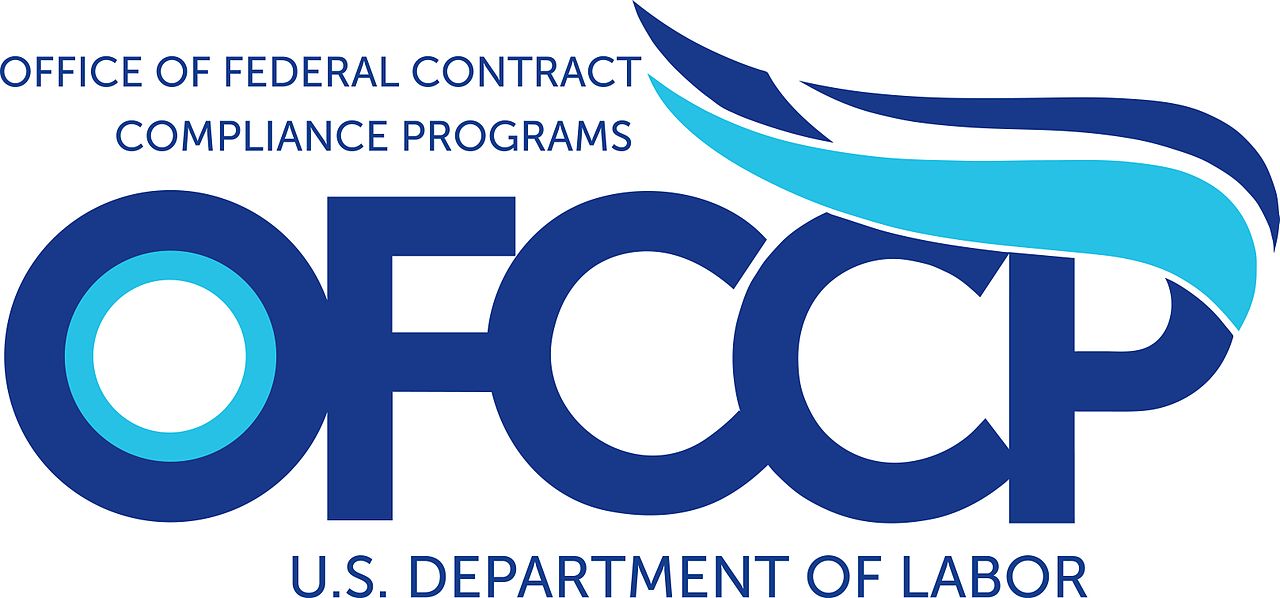 Seeking to stoke Government contractor interest in Early Resolution Procedures (ERPs), the Office of Federal Contract Compliance Programs (OFCCP) announced some of the results seen thus far by its Directive 2019-02: Early Resolution Procedures. This Directive, issued in December of 2018, applies to contractors with multiple establishments. The intent is for OFCCP and the contractor to resolve preliminary findings from a desk audit by eliminating the Pre-Determination Notice (PDN) and Notice of Violation (NOV) process and immediately discuss a resolution through an Early Resolution Conciliation Agreement (ERCA). This Agreement means that the contractor will voluntarily evaluate its other establishments, or a negotiated subset thereof, to ensure compliance in its personnel practices, such as hiring, compensation, promotions, and accommodations. As part of the Agreement, OFCCP will not schedule any of the contractor's establishments covered by a signed ERCA for a new compliance evaluation for five years.
Since the inception of the ERP over 18 months ago, OFCCP reports the following results:
18 signed ERCAs to date, covering approximately 312,000 employees under monitoring and reporting at over 850 establishments covered by the ERCAs
$31 million in back pay and an additional $5 million in salary adjustment commitments over the next five years from signed ERCAs
ERPs contributed to a reduction in the aged case rate from 22.8% in 2018 to 18.1% in 2019 and to 12% in March 2020
OFCCP expects to sign an additional 12 ERCAs securing more than an additional $20 million in back pay by the end of its fiscal year (September 30, 2020).
Monday, June 29, 2020: NLx Research Hub Announced – A New Look at the Skills Gap
The National Association of State Workforce Agencies (NASWA) announced a recently signed Data Trust Agreement with DirectEmployers Association to increase access to real-time labor market information through the National Labor Exchange Research Hub.
The Agreement creates the governance framework for state labor market analysts, scholarly researchers, employers, and the public to request access to the 2.4 million real-time and 120 million "historical" job postings collected through the National Labor Exchange (NLx).
The NLx Research Hub provides workforce development professionals, academic researchers, and other organizations that rely on labor market information with high-quality, transparent, real-time, and historical data representing the diversity of jobs available in the United States labor market. In the future, the NLx Research Hub will also provide self-service tools to workers and employers based on real-world job opening information.
The data housed on the NLx Research Hub includes job posting records from approximately 2010 to the current year. Individual job posting records may include information such as position title, location, job description, credentialing/education requirements, and other fields.
Virtual Public Expo
On July 1, 2020, and July 2, 2020, the NLx Research Hub participated in a virtual Public Expo the National Science Foundation (NSF) hosted to showcase projects during selection for NSF's Phase II Convergence Accelerator grants. See this NLx Project Video for more details.
Tuesday, June 30, 2020: USDOL Awarded $80 Million in Apprenticeship Grants to Help Close the Skills Gap
The U.S. Department of Labor (USDOL) announced it has awarded $80,639,041 intended to support activities that improve the ability of the states to serve, improve, and expand the Registered Apprenticeship Program (RAP) model. USDOL hopes these grants will strengthen the national apprenticeship system, promote system alignment and partnerships, and improve data sharing and data integrity.
USDOL awarded funds in two-tiers depending on the experience of the state in administering RAPS, including 42 Tier I grants to 40 states and two U.S. territories which applied. Because 12 states had a strong track record of expanding RAPs, USDOL awarded them Tier II funds, ranging from $3 million to $9 million. Other factors included geographic location, industry, and Tier II goal distribution objectives. With these additional funds, the states USDOL selected for Tier II grants are expected to go above-and-beyond supporting the state's basic Registered Apprenticeship structure.
USDOL's corrected press release reports the list of state recipients and grant amounts.
Tuesday, June 30, 2020: USDOL Awarded $42 Million in Youth Apprenticeship Grants to Help Four Industries Beat the Skills Gap
The U.S. Department of Labor's (USDOL) Employment and Training Administration (ETA) announced the award of $42,296,247 in Youth Apprenticeship Readiness grants to 14 organizations to increase participation by youth, ages 16 to 24, in new or existing Registered Apprenticeship Programs (RAPs). ETA's grants require recipients to seek to expand opportunities to prepare 16 to 24-year-old registered apprentices for careers in manufacturing, information technology, cybersecurity, and healthcare.
ETA's press release reports the list of recipients and grant amounts.
Tuesday, June 30, 2020: NDEAM Theme Announced for October Observance
The U.S. Department of Labor's Office of Disability Employment Policy (ODEP) announced that "Increasing Access and Opportunity" is the 2020 theme for October's annual observance of National Disability Employment Awareness Month (NDEAM). This year marks the nation's 75th annual observance of NDEAM.
"People with disabilities are experienced problem solvers with a proven ability to adapt," said Office of Disability Employment Policy Deputy Assistant Secretary, Jennifer Sheehy. "Now more than ever, flexibility is important for both workers and employers. National Disability Employment Awareness Month celebrates the ingenuity people with disabilities bring to America's workplaces."
Each October, NDEAM celebrates America's workers with disabilities and reminds employers of the importance of inclusive hiring practices. In 1945, Congress declared the first week of October, "National Employ the Physically Handicapped Week." In 1962, the word "physically" was dropped to include individuals with all types of disabilities. In 1988, Congress expanded the week of observance to a month and changed the commemoration to National Disability Employment Awareness Month.
Employers of any size, in any industry, and community organizations, advocacy groups, and schools – are encouraged to participate.
How can you take part in NDEAM? Get ideas for:
Tuesday, June 30, 2020: OFCCP's Ambitious "Final Stretch" Regulatory Agenda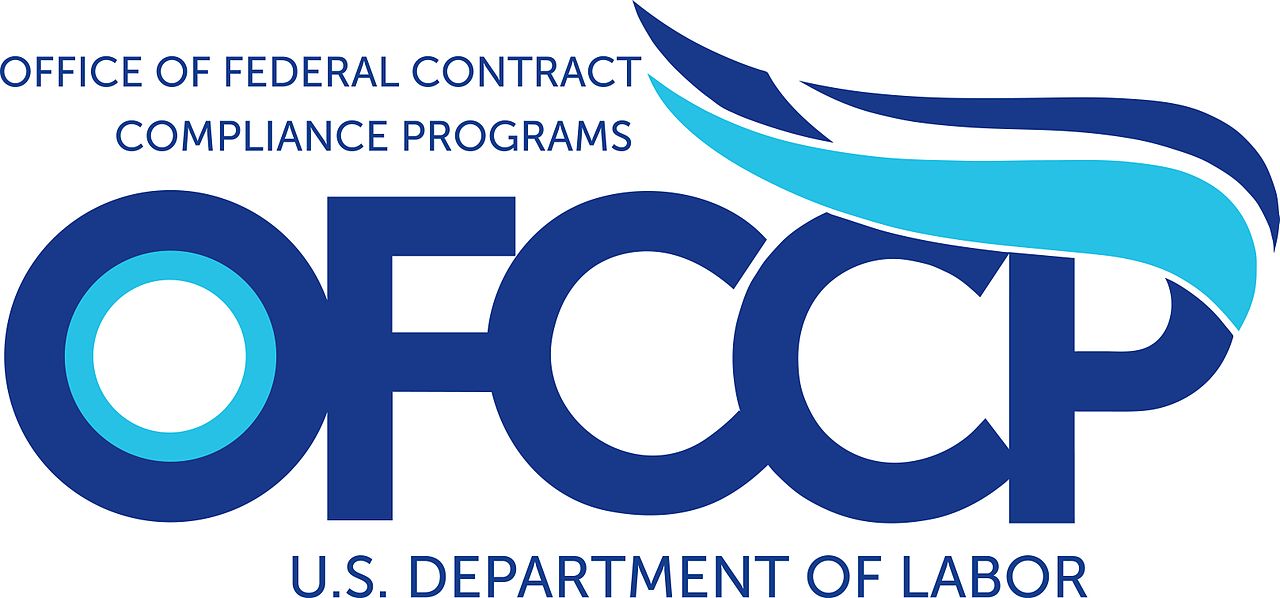 While this proposed Rules Agenda is over a month late by historical calendars, the first Trump regulatory term is now less than six months away from coming to an end. So, the White House has now released its semi-annual (Spring) "Unified Agenda of Regulatory and Deregulatory Actions" for the federal Executive Branch agencies as the Trump Administration now heads down "the backstretch" of the President's four- year term of office. The White House Agenda included, of course, the U.S. Department of Labor's Spring 2020 Agency Rule List. USDOL's Spring Rule List, in turn, included four pending OFCCP regulatory proposals, all but the first of which are in the "Final Rule Stage" and are thus ripe to go to final during President Trump's current term of office:
Affirmative Action Obligations of Federal Contractors and Subcontractors: Scope and Application of Programs (RIN 1250-AA11)

This is a Rule OFCCP intends to reportedly propose this month (July) to codify the practice of OFCCP's acceptance of Functional Affirmative Action Plans (FAAPs). Significant to the timing issues of the Trump Administration first term soon ending, FAAPs have been operational since Ellen Shong Bergman (first term Reagan OFCCP Director – and first female OFCCP Director) created them and put them into widespread use almost 40 years ago.

While USDOL just published its Rule List, and it is thus very fresh, do not be surprised if OFCCP does not publish the FAAP Proposed Rule until later this summer. Historically, all OFCCP Administrations have unsuccessfully predicted their Rule publication dates, even missing some by years. Such is the life of Rules in a political environment also fraught with lengthy, sequential, and complex administrative" (i.e., "red tape") processes. The FAAP Rule is also not a high priority among OFCCP's regulatory concerns. This is true for several reasons. Not only have FAAPs persisted without Rulemaking or controversy for almost four decades, but also fewer than 300 federal Government contractors have historically participated in the FAAP program despite OFCCP's passion for FAAPs. Moreover, while possible, it is unlikely the Trump Administration could or would expend the effort necessary to publish a proposed FAAP Rule and then take it to a Final Rule on or before December 20, 2020 (the last date the Trump Administration may safely publish a Rule in Final form and have it become legally effective 30 full days later BEFORE the next President is sworn in and who could stop the Rule from becoming legally effective. And, of course, if the President were to win re-election on November 3, the pressure to publish the Rule in Final form in the weeks following the election would immediately evaporate as the President would then look forward to four more years to get his policies forward.

Affirmative Action and Nondiscrimination Obligations of Federal Contractors and Subcontractors: TRICARE and Certain Other Health Care Providers (RIN 1250-AA08) See below WIR story.
Implementing Legal Requirements Regarding the Equal Opportunity Clause's Religious Exemption (RIN 1250-AA09) OFCCP's Spring 2020 Rule List reports that OFCCP is readying its August 15, 2019, Proposed religious discrimination exemption Rule as a Final Rule to be published in August 2020 (only 4 to 8 weeks from now). OFCCP published its Proposed Rule almost a year ago at 84 FR 41677 to clarify how OFCCP would apply the religious exemption found in the EEO Clause of Executive Order 11246 to employers signatory to federal Government contracts/subcontracts in light of the SCOTUS' 2014 decision in Hobby Lobby. This Final Rule announcement is a surprise to the Government contractor community since most thought this Rule was dead on arrival after many Government contractors joined the many outright opponents of the Rule from the civil rights community to write public Comments highly critical of the Rule.However, most Government Contractor criticisms of OFCCP's Proposed Rule revolved around concern that the Proposed Rule, if implemented, would cause OFCCP to exalt religious freedom to allow discrimination against gay, lesbian, and transgender Applicants and employees to be lawful. That concern is now energized given the SCOTUS' recent triumvirate consolidated case decision in Bostock v. Clayton, County, Georgia. That highly publicized decision held that Title VII made "sexual orientation" discrimination unlawful (against gay and lesbian Applicants and employees) and also made "gender identity" discrimination unlawful (against transgender Applicants and employees).
Note: Executive Order 11246 substantive law follows Title VII substantive law. Moreover, OFCCP has already (in the Obama Administration) published a Final OFCCP Rule making sexual orientation and gender identity unlawful bases of discrimination pursuant to Executive Order 11246. As a result, it is now possible OFCCP could entertain in investigations of Government contractors a clash between two protected rights: sexual orientation/gender identity protections vs religious freedom protections (the first two of which are (now) statutorily protected rights) vs a bedrock right long protected in the U.S. Constitution (religion).
Note: At the National Employment Law Institute's annual Affirmative Action Briefing last October 2019, OFCCP Director Craig Leen told Briefing Co-Chairs John Fox and Candee Chambers point-blank, and emphatically, and repeatedly, that OFCCP would investigate Applicant and employee Complaints of employment discrimination on the basis of sexual orientation and gender identity in the face of adverse action from a contractor relying on Executive Order 11246's religious exemption contained in it (See Sec. 204, para 3) and in OFCCP's EEO Clauses Rule (41 CFR Section 60-1.5(a)(5)). What Director Leen did not say, and could not say without a specific fact pattern, was how OFCCP would balance the competing rights of the parties, or how OFCCP would resolve this collision of competing rights. So, game on! Perhaps OFCCP's Final Rule will address how OFCCP must weigh and balance the Executive Order's two competing regulatory provisions potentially in conflict with each other.
Note: John Fox and Jay Wang, from Fox, Wang & Morgan will address this question (among many others) in their upcoming July 14, 2020, webinar discussing the implications of the SCOTUS' Bostock case decision as it impacts Executive Order 11246 and its implementing Rules.
Nondiscrimination Obligations of Federal Contractors and Subcontractors: Procedures to Resolve Potential Employment Discrimination (1250-AA10)
OFCCP also has this Proposed Rule slated to go to Final in August 2020. This Rule will be a disappointment to Contractors absent substantial OFCCP changes to the Rule, or its withdrawal in its entirety, in response to the Government contractor community's harsh criticisms of OFCCP's proposal. Those criticisms centered on both the wisdom of OFCCP trying to write a Rule seeking to summarize all of Title VII discrimination law (the fluidity of which the SCOTUS' recent Bostock decision drives home, for example) and the erroneous interpretations of Title VII law OFCCP is proposing to adopt and implement in OFCCP investigations of Government contractors. While many contractor comments sought changed language, others recommended a complete withdrawal of the Rule for fear that OFCCP would be compelled to follow the new Rule, if it were finalized. Contractors feared such a new Rule would then set up contractors for constant friction in audits with OFCCP applying its unique Rule while contractors sought to abide by Title VII law.
Thursday, July 2, 2020: OFCCP Final Rule: TRICARE Health Care Providers Rejoice as Agency Declares It Lacks Authority Over Them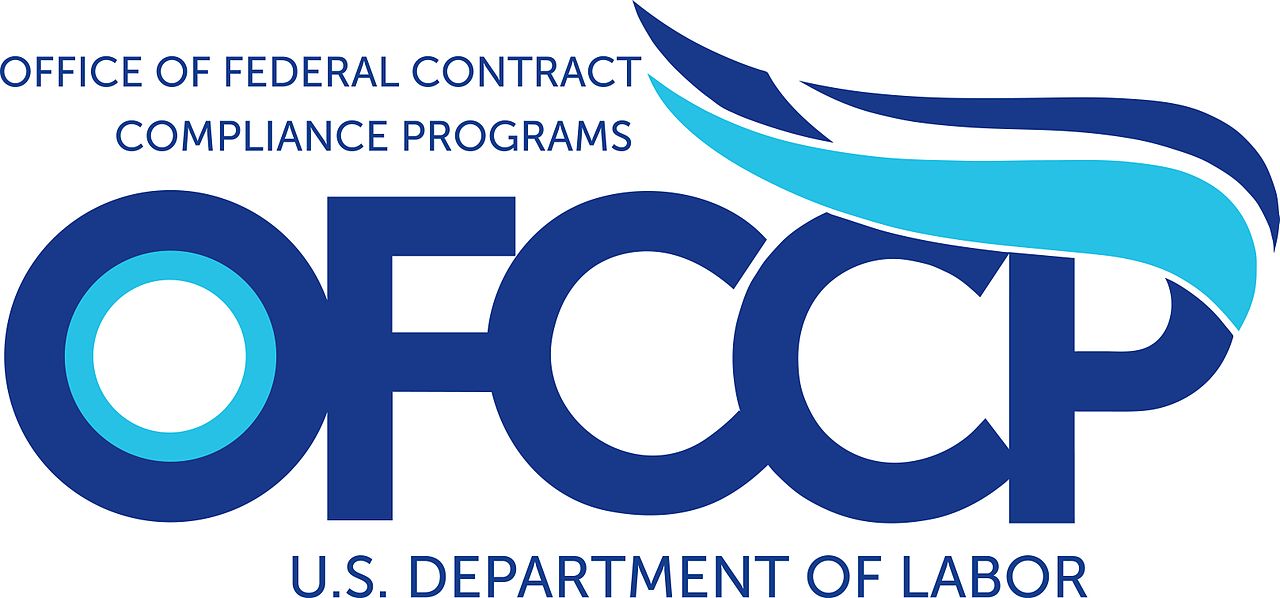 OFCCP announced a Final Rule, which states, "In a reconsideration of its legal position…" OFCCP lacks authority over Federal health care providers which participate in TRICARE. OFCCP's legal position as of now is that TRICARE contracts are not in fact "subcontracts" – despite OFCCP's assertions to the contrary over the last ten years prior to this Administration – because Section 715 of The National Defense Authorization Act for Fiscal Year 2012 removed TRICARE subcontracts from the definition of "subcontracts" which OFCCP's Rules cover. As a back-up to this sudden legal backward somersault, the Final Rule also (alternatively) establishes national interest exemptions from Executive Order 11246, Section 503 of the Rehabilitation Act of 1973, and the Vietnam Era Veterans' Readjustment Assistance Act of 1974, for health care providers with agreements to furnish medical services and supplies to uniformed service members and veterans and their families who participate in the TRICARE medical insurance program. The foundation to this exercise of OFCCP's discretion is that health care providers would shun TRICARE contracts if they were forced to comply with OFCCP's burdensome affirmative action obligations and the delivery of health care services to the intended beneficiaries of TRICARE would thus be harmed. Moreover, the federal government's costs to procure TRICARE health care services for the intended beneficiaries would rise.
"OFCCP has determined that special circumstances in the national interest justify granting the exemption as it would improve uniformed service members' and veterans' access to medical care, more efficiently allocate OFCCP's limited resources for enforcement activities, and provide greater uniformity, certainty, and notice for health care providers participating in TRICARE."
Health care providers signatory to covered prime federal "Government contracts," or covered federal "Government subcontracts" apart from their provider relationship to a government health care program included in OFCCP's Final Rule, remain in OFCCP's jurisdiction. Also, OFCCP confirmed its jurisdiction over Federal Employees Health Benefits Program (FEHBP) contracts and over U.S. Department of Veterans Affairs Health Benefit Provider (VAHBP) contracts. FEHBP contracts are currently prime federal "Government contracts" medical service providers sign to provide medical services and supplies to the federal government's over 2 million civilian employees. VAHBP contracts are a relatively recent prime federal contract invention to provide veterans with better access to medical services by filling in gaps in care in Veterans Administration medical services, which are either "insufficient" or "non-existent." These are limited use contracts typically aimed at providing veterans with highly specialized care and/or extended care services.
However, OFCCP stated in the Preamble to its Final Rule that it "will consider" future "sub-regulatory guidance" on FEHBP and VAHBP contracts. In the meantime, VAHBP contracts remain under the Moratorium OFCCP announced in Directive 2018-02 (but not FEHBP contracts which OFCCP's audit Moratorium never exempted. See footnote 1 of Directive 2018-02). The implication of possible future "sub-regulatory guidance" (meaning possibly Directives, Technical Assistance Guides, and webpage content) is that OFCCP will likely rescind the Moratorium Directive after the TRICARE Final Rule becomes legally effective (if it does). OFCCP would then presumably advise VAHBP contractors that OFCCP again considers them fair game for audits. It is unclear what utility any "sub regulatory guidance" would have as to FEHBP contractors since they are currently subject to OFCCP jurisdiction and are already subject to audit.
The Final Rule is legally effective August 31, 2020, and FAQs (surrounding the 5-year Moratorium) are available on OFCCPs website. The U.S. Department of Labor issued a press release as well.
Thursday, July 2, 2020: President Trump Amends Immigration Proclamation For Clarity
President Trump issued an amendment to his Proclamation we reported last week and titled: "Suspension of Entry of Immigrants Who Present a Risk to the United States Labor Market During the Economic Recovery Following the 2019 Novel Coronavirus Outbreak." The amendment is as follows:
Section 1: Sec. 3. Scope of Suspension and Limitation on Entry.
(a) The suspension and limitation on entry pursuant to section 2 of this proclamation shall apply only to any alien who:
(WAS): (ii) does not have a nonimmigrant visa that is valid on the effective date of this proclamation; …
(IS NOW AMENDED TO SAY:): (ii) does not have a nonimmigrant visa, of any of the classifications specified in section 2 of this proclamation and pursuant to which the alien is seeking entry, that is valid on the effective date of this proclamation…
Thursday, July 2, 2020: June Unemployment Numbers Continue to Decline
U.S. Secretary of Labor Eugene Scalia reported on last month's Employment Situation, "Today's jobs report shows that our resilient economy continues to return more people to work, more quickly, than forecast. It is heartening to see employment gains across nearly all demographics. The report reflects that we can return millions more Americans to work in the weeks ahead, provided we bear in mind that economic recovery must go hand-in-hand with safe practices and self-discipline."
Due to the holiday, this month's Employment Situation (released by the Bureau of Labor Statistics) coincided with the Employment and Training Administration's Unemployment Insurance Weekly Claims release, which occurs each Thursday at 8:30 a.m.
According to a statement by the Department of Labor, "These two sets of data are distinct in important ways, though both are used by experts to assess the nation's economy. To prevent confusion about the reports as a result of their simultaneous release, the Department is providing a breakdown of some key distinctions between the terminology of the reports, the sources of their data, and the measures of employment and unemployment they represent. While the breakdown is not an exhaustive explanation of every element of the two reports, it provides broad descriptions on the major characteristics of the reports as a basis by which to report on their findings."
Thursday, July 2, 2020: Prior Pay History? Still a "Jump Ball:" Law Continues to Vary by Location and Protected Status
On Thursday, July 2, 2020, the Supreme Court of the United States (SCOTUS) ducked. The Court refused to hear the case of Yovino v. Rizo (Docket # 19-1176). This case raised the question whether the Equal Pay Act (EPA) made it unlawful to set a new hire's pay based SOLELY on his/her prior pay. The case now goes back to trial. The trial court will presumably now hear evidence only on damages given an earlier lower court ruling in favor of Ms. Rizo, the female math consulate the County of Fresno, California paid less than similarly situated men based on her prior salary history.
Hint: You will want to read the bonus: it is not what you think.
THIS COLUMN IS MEANT TO ASSIST IN A GENERAL UNDERSTANDING OF THE CURRENT LAW AND PRACTICE RELATING TO OFCCP. IT IS NOT TO BE REGARDED AS LEGAL ADVICE. COMPANIES OR INDIVIDUALS WITH PARTICULAR QUESTIONS SHOULD SEEK ADVICE OF COUNSEL.
SUBSCRIBE.
Compliance Alerts
Compliance Tips
Week In Review (WIR)
Subscribe to receive alerts, news and updates on all things related to OFCCP compliance as it applies to federal contractors.
OFCCP Compliance Text Alerts
Get OFCCP compliance alerts on your cell phone. Text the word compliance to 55678 and confirm your subscription. Provider message and data rates may apply.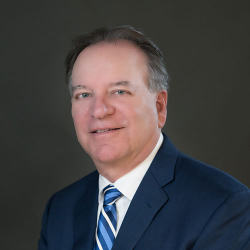 Latest posts by John C. Fox
(see all)