The DE OFCCP Week in Review (WIR) is a simple, fast and direct summary of relevant happenings in the OFCCP regulatory environment, authored by experts John C. Fox, Candee Chambers and Jennifer Polcer. In today's edition, they discuss:
Monday, October 5, 2020: Comment Period Extended For NLRB Amendments
The National Labor Relations Board (NLRB) extended by 14 days the period for public comment (until October 27, 2020) on two proposed amendments to the NLRB's current Rules governing the conduct of elections held under the National Labor Relations Act. We previously reported that the NLRB had announced the publication of a Notice of Proposed Rulemaking (NPRM) calling for comments by September 28, 2020. There are currently 235 comments on-file for review in response to the initial Notice.
#1) The first proposed Rule amendment would eliminate the requirement that employers provide available personal email addresses and home and cellular telephone numbers of all eligible voters to the Regional Director and other parties during an election campaign. The Board believes this revision will advance what it describes as vital employee privacy interests.
#2) The second proposed Rule amendment will provide for absentee ballots for employees who are on military leave. The Board seeks to accommodate voters serving the United States in the Armed Forces. Congress is interested to extend greater protection to the legal rights of the men and women serving our country, including reservists who are often called up for extended military service tours, usually out-of-country while on leave from their civilian employers.
The Board must receive comments on or before Tuesday, October 27, 2020.
Tuesday, October 6, 2020: Interim Final Rule to Protect American Workers' Wages
The U.S. Department of Labor issued an Interim Final Rule (IFR) to help protect American workers' wages and job opportunities by reforming the Department's prevailing wage methodology in several foreign worker programs.
According to USDOL's news release, after an extensive review of the Permanent Employment Certification, H-1B, H-1B1, and E-3 Visa programs, the Department determined that the existing wage methodology leads to potential abuses of these programs that, in some cases, undermine the wages and job opportunities of U.S. workers. The recent effects of the coronavirus public health emergency on the U.S. labor market have exacerbated the problem, and as such, the Agency believes the issue requires immediate corrective action.
"The U.S. Department of Labor is strengthening wage protections, addressing abuses in these visa programs, and ensuring American workers are not undercut by cheaper foreign labor," U.S. Secretary of Labor Eugene Scalia, said in announcing the reforms. "These changes will strengthen our foreign worker programs and secure American workers' opportunities for stable, good-paying jobs."
The IFR seeks to improve the accuracy of prevailing wages paid to foreign workers by bringing them in line with the wages paid to similarly employed U.S. workers. This will ensure the Department more effectively protects American worker job opportunities and wages by removing the economic incentive to hire foreign workers on a permanent or temporary basis in the U.S over American workers.
Wednesday, October 6, 2020: OFCCP On The Offensive Against Microsoft and Wells Fargo As To "Implied" Race-Based Employment Preferences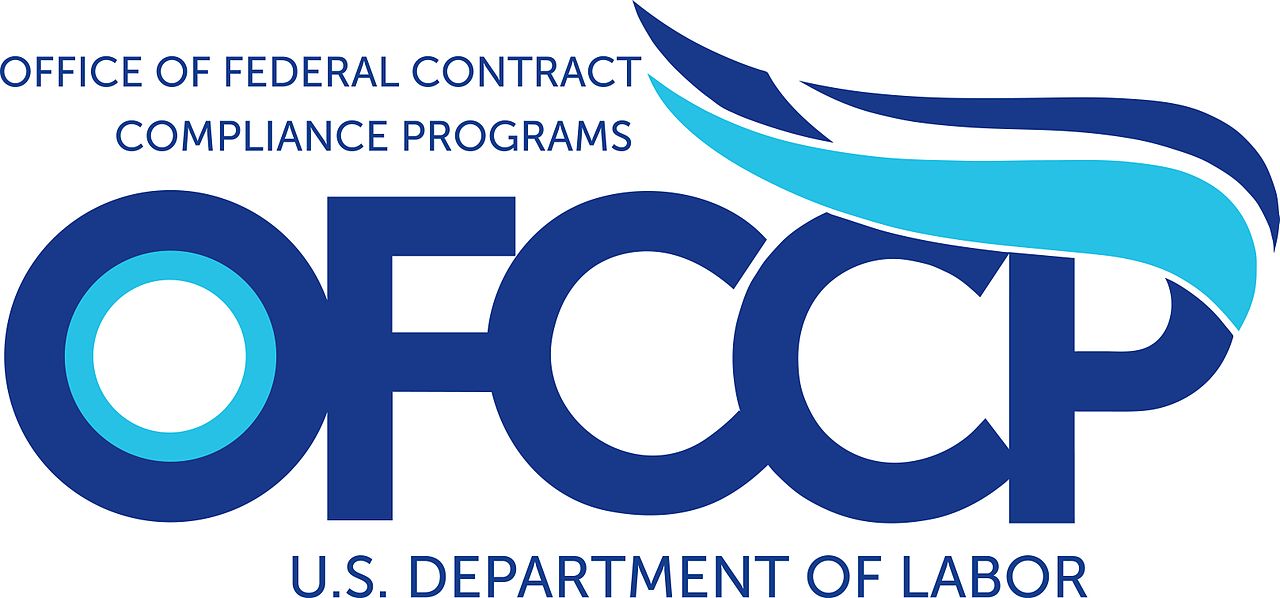 In addition to the FAQs being issued addressing EO13950, OFCCP Director Craig Leen sent letters on September 29, 2020, to lawyers for Wells Fargo and Microsoft challenging statements which the CEOs of both companies made in public forums stating that their companies were going to double Black hiring in coming years. 
Wells Fargo
The Wells Fargo pledge was also to use its performance review process to hold senior executives accountable to hire more Black employees. Director Leen's letter to Wells Fargo stated that Wells Fargo CEO Charlie Scharf's statements "appear to imply that employment action is being taken based on race." Director Leen ended his tart letter to Wells Fargo counsel by demanding that Wells Fargo deliver to OFCCP all non-privileged documents concerning the initiative to hire more Black employees in addition to all documents prepared since January 1, 2020 in connection with all "efforts and initiatives" Wells Fargo has undertaken in connection with its affirmative action plans nationwide since January 1, 2020.
Microsoft
OFCCP Director Leen also sent a letter to Microsoft similar in content to the letter he sent to lawyers for Wells Fargo. In his letter to Microsoft, Director Leen challenged statements made in Microsoft CEO Satya Nadella's June 23, 2020 open letter to all Microsoft employees announcing a $150 million diversity and inclusion program aimed at doubling the number of "Black and African American people managers, senior individual contributors and senior leaders" in the United States by 2025. This initiative followed the May 25, 2020 killing of George Floyd and the riots which then ensued across America.  Director Leen reportedly also made demand on Microsoft for documents similar in content to those he requested from Wells Fargo concerning the company's D&I and affirmative action programs.
Microsoft's General Counsel, Dev StahlKopf, wrote a public Blog reporting Director Leen's letter and bringing OFCCP's correspondence to public attention. In her Blog, Ms. Stahlkopf contended that Microsoft always hired the best qualified candidate and was confident Microsoft's employment practices met the requirements of US employment laws. Ms. Stahlkopf further indicated in her Blog that she intended to discuss the matter with OFCCP and hoped for clarity and resolution at that time.
Wednesday, October 7, 2020: National Apprenticeship Week Announced
The U.S. Department of Labor announced that the sixth annual National Apprenticeship Week (NAW) will occur from November 8th through 14th 2020.
National Apprenticeship Week (NAW) is a nationwide celebration that allows businesses, communities, and educators to highlight their apprenticeship programs and apprentices, and demonstrate the value apprenticeship programs offer businesses, careers seekers, and the community as a whole. The weeklong initiative will focus on themes and industries in which apprenticeships make a significant difference for American workers, including technology, healthcare, financial services, advanced manufacturing, cybersecurity, and more.
"National Apprenticeship Week 2020 will highlight the ways in which apprenticeships can help Americans succeed in our nation's major industries," said Assistant Secretary for Employment and Training John Pallasch. "As our nation gets back to work, apprenticeships can help workers earn an income while learning new skills that will help them succeed in the recovering economy."
Visit the NAW webpage to see the calendar of events and to get your apprentice program listed!
Wednesday, October 7, 2020: OFCCP Issued FAQs on Sex Stereotyping Related to Executive Order 13950
The Office of Federal Contract Compliance Programs (OFCCP) issued the following Frequently Asked Questions (FAQs) following the controversy which has swarmed around President Trump's issuance of Executive Order 13950- "Combating Race and Sex Stereotyping
Background
On September 22, 2020, President Trump issued Executive Order 13950, "Combating Race and Sex Stereotyping." (See our feature blog by John Fox). EO 13950 prohibits federal contractors from "inculcating" unlawful race-or sex-stereotypical statements in their employees via workplace diversity and inclusion trainings.
Inbound Complaints to the OFCCP
In the two weeks since the OFCCP made an employee Complaint Hotline available, OFCCP has reportedly already received more than 60 employee Complaints the agency is now beginning to investigate.
Thursday, October 8, 2020: OFCCP Reminded Contractors To Grant Religious Accommodations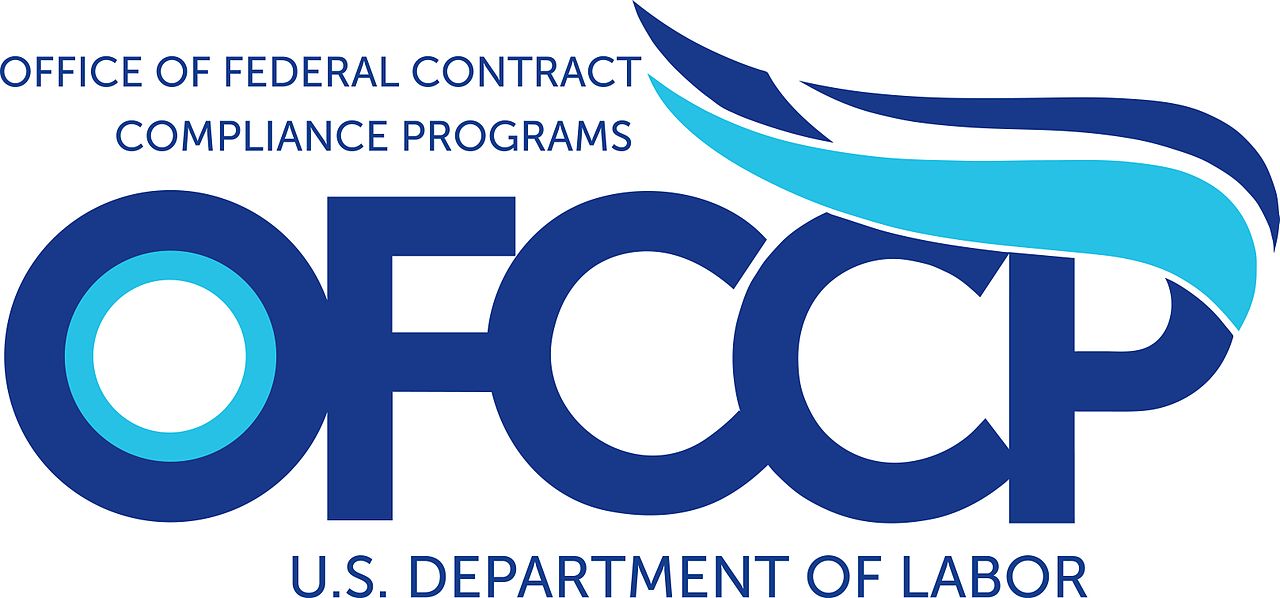 OFCCP issued a reminder for covered federal Government contractors of the requirement to allow reasonable accommodations for religious reasons.As we previously reported (see "Alert! OFCCP Made Revisions to New CSAL"), OFCCP will soon commence 500 (newly created) Accommodation Focused Reviews as noticed in OFCCP's recent Corporate Scheduling Announcement List. Although contractors typically think of disability accommodations when one mentions reasonable required accommodations, OFCCP is pushing more awareness that accommodations may also be necessary for religious purposes. See 41 CFR 60-50.3 for OFCCP's Rule on "Accommodations to religious observance and practice."
Contractors are required to grant accommodation requests for religious observances unless the contractor can demonstrate that doing so would create an undue hardship on the business. Generally, accommodation requests do not need to be accompanied by documentation. Nonetheless, a Best Practice is to document each accommodation, if for no other reason than to have proof of accommodations to offer OFCCP during Accommodation Focused Reviews.
Some examples of reasonable accommodations for religious observances OFCCP cites include:
Adjusting schedules so that employees do not have to work on religious holidays or Sabbaths.

Note: There is SCOTUS caselaw on this issue (interpreting Title VII's religious accommodation requirement…which is the substantive law OFCCP is enforcing).

Providing space and time for prayers.

Note: There has been MUCH recent class-action litigation about this issue in the manufacturing sector in the context of Muslim production line employees.

Allowing employees to wear religious head coverings

Note: There has been much recent individual employee litigation about this issue with respect to retail customer service clerks

Allowing employees to maintain facial hair.

Note: There has been much recent litigation concerning this issue in the context of retail customer service clerks, food service employees (also covered by health codes) and where safety masks are required (originally as to firefighters, but now expand your thinking to COVID-19 masks).
There is still no written guidance from OFCCP about the collision of the rights of a sincerely held corporate belief that homosexuality conflicts with the religion of the owners of that business and the rights of a gay or lesbian applicant, employee or former employee who enjoys Title VII/EO 11246 protections not to be discriminated against based on their sex. OFCCP has a landing page for the Accommodations Focused Reviews which currently reports that OFCCP will soon supply additional resources.
Friday, October 9, 2020: Comment Now on EEOC Conciliation Process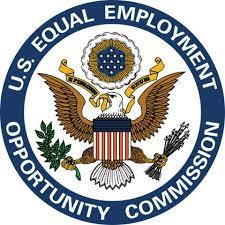 The Equal Employment Opportunity Commission (EEOC) seeks comments on its Proposed Rule to update the Agency's conciliation practices. The Proposed Rule would require that in any conciliation, the Agency will provide respondents with:
a summary of the facts and nonprivileged information that the Commission relied on in its reasonable cause finding, and if the Commission also seeks a claims process that it must identify aggrieved individuals, and the criteria the Commission is proposing to use to identify victims from the pool of potential class members;
a summary of the Commission's legal basis for finding reasonable cause, including an explanation as to how the law was applied to the facts, as well as nonprivileged information it obtained during its investigation that led the Commission to conclude that employment discrimination had occurred;
the basis for any relief sought, including the calculations underlying the initial conciliation proposal; and
identification of a systemic, class, or pattern or practice designation.
The respondent (i.e. company/institution/union) participating in conciliation will have at least 14 calendar days to respond to the initial conciliation proposal from the Commission.
The EEOC is seeking public comment on the proposed Rule in general, but specifically asks for input regarding whether the Commission should specify that its disclosures must only be done in writing or if it should allow for oral disclosures. Comments must be received by November 8, 2020, and may be submitted online at www.regulations.gov.
NOTE: This issue of conciliation "transparency" arises because Title VII, like EO 11246, contains a duty to "conciliate." In Title VII, that section (42 USC Section 2000e-5(b)) requires that before the EEOC may commence litigation against an employer (if the Commission determines that there is "reasonable cause" to believe that the charge (of alleged unlawful discrimination) is true), it must "endeavor to eliminate any such alleged unlawful employment practice by informal methods of conference, conciliation, and persuasion" in an attempt to reach a conciliation agreement acceptable to the Commission.
On April 29, 2015, the U.S. Supreme Court unanimously rejected the view of employers that Title VII's conciliation requirement required good faith disclosures of the grounds for liability and damages so the company could meaningfully assess and address the Commission's claims.   Instead, the Court in Mach Mining, LLC v. Equal Employment Opportunity Commission, 135 S. Ct. 1645 (2015) (April 29, 2015) held that Title VII's duty of conciliation was extremely modest and only required the EEOC to put the employer on notice that a dispute existed between the parties with no further detail and the EEOC's only duty was to:
"…inform the employer about the specific allegation, as the Commission typically does in a letter announcing its determination of 'reasonable cause.' Such notice properly describes both what the employer has done and which employees (or what class of employees) have suffered as a result. And the EEOC must try to engage the employer in some form of discussion . . . so as to give the employer an opportunity to remedy the allegedly discriminatory practice. Judicial review of those requirements (and nothing else) ensures that the Commission complies with the statute. At the same time, that relatively barebones review allows the EEOC to exercise all the expansive discretion Title VII gives it to decide how to conduct conciliation efforts and when to end them."
Since the Mach Mining decision, EEOC and OFCCP investigators have taken guidance from the agencies' lawyers NOT to be transparent or forthcoming in conciliation discussions, since Title VII (and OFCCP's counterpart language) do not so require. That advice and behavior in attempted settlement discussions has led to corporate frustration nationwide and more, rather than fewer, lawsuits as employers now need to invite an agency Complaint in the courts to obtain discovery rights to find out what the agency evidence is and what, exactly, it is claiming. The Trump EEOC and OFCCP political appointees have demanded their agencies be transparent beyond the minimum dictates of the authorizing statutes of the agencies and to be detailed with companies. However, agency conciliators have largely ignored those instructions at the conciliation bargaining tables. The EEOC is now addressing the issue formally, while OFCCP continues to proceed on the assumption that OFCCP investigators will faithfully follow the instructions of the OFCCP Director.
Friday, October 9, 2020: OFCCP Atlanta Regional Director Sam Maiden Suddenly Retired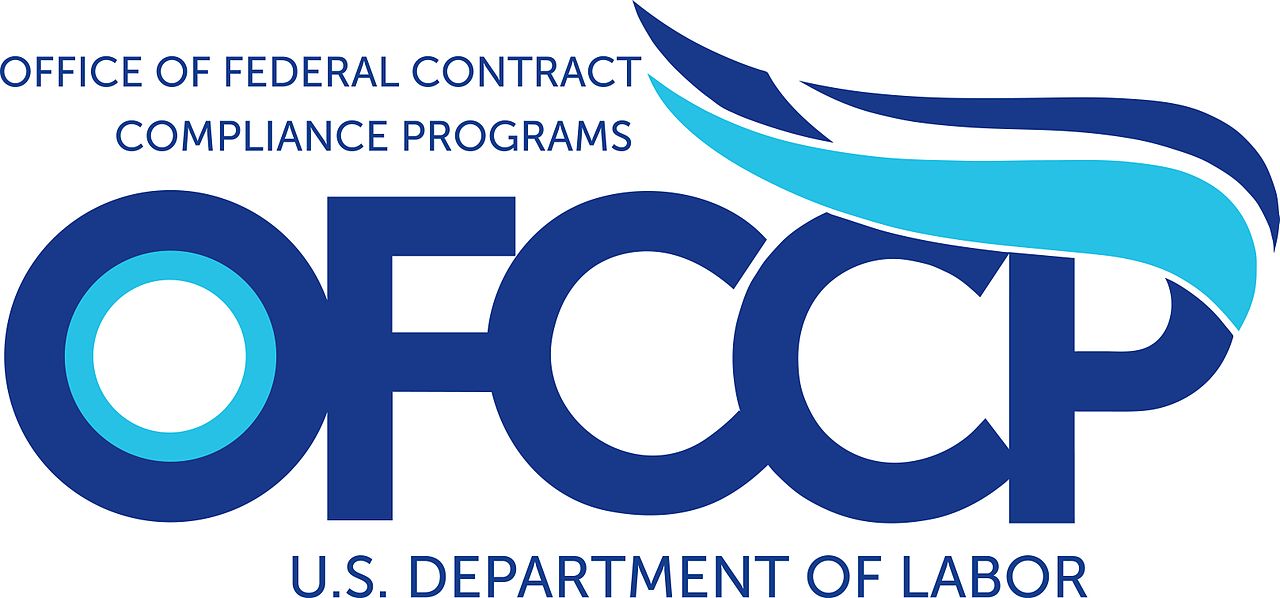 It was sudden. It was not planned. There was no retirement party. Early reports are that an intense disagreement between Mr. Maiden and other OFCCP officials suddenly ensued on Friday. At the conclusion of the day, Mr. Maiden reportedly tendered his resignation and submitted his papers for immediate retirement.
Mr. Maiden has been a long-term OFCCP manager. OFCCP has not yet named a successor. Presumably Deputy Regional Director George E. Dorsey will step-up to manage and run, on an Acting basis, OFCCP's (formally titled) Southeast Region. Typically, a formal and nationwide search lasting many months would ensue to replace a high-level government career employee like Mr. Maiden.
OFCCP Regional Directors are GS-15s and are also Members of the Senior Executive Service (SES) with high privileges and benefits. OFCCP's Southeast Regional office in Atlanta is currently the largest system of OFCCP offices among the OFCCP's six regions now that the Chicago and Dallas Regions have shrunk and consolidated many offices in the continuing reorganization of OFCCP's field offices.
THIS COLUMN IS MEANT TO ASSIST IN A GENERAL UNDERSTANDING OF THE CURRENT LAW AND PRACTICE RELATING TO OFCCP. IT IS NOT TO BE REGARDED AS LEGAL ADVICE. COMPANIES OR INDIVIDUALS WITH PARTICULAR QUESTIONS SHOULD SEEK ADVICE OF COUNSEL.
SUBSCRIBE.
Compliance Alerts
Compliance Tips
Week In Review (WIR)
Subscribe to receive alerts, news and updates on all things related to OFCCP compliance as it applies to federal contractors.
OFCCP Compliance Text Alerts
Get OFCCP compliance alerts on your cell phone. Text the word compliance to 55678 and confirm your subscription. Provider message and data rates may apply.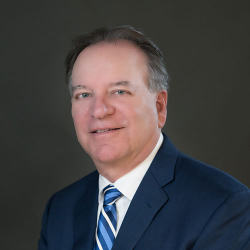 Latest posts by John C. Fox
(see all)