The DE OFCCP Week in Review (WIR) is a simple, fast and direct summary of relevant happenings in the OFCCP regulatory environment, authored by experts John C. Fox, Candee Chambers and Jennifer Polcer. In today's edition, they discuss:
Monday, July 27, 2020: It's Time to Apply for the HIRE Vets Medallion Award!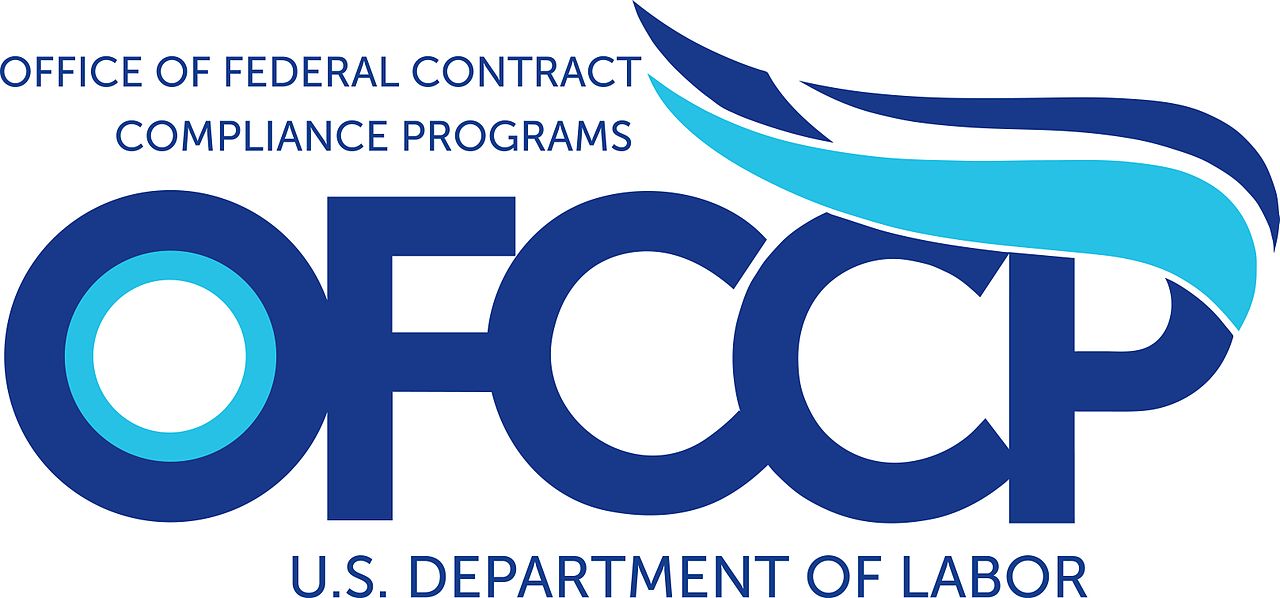 The U.S. Department of Labor released an informative bulletin to spark interest to generate candidates for the 2021 HIRE Vets Medallion Award. Criteria for recognition varies by level (platinum or gold) and employer size (large, medium, and small).
HIRE Vets Medallion Award recipients will not only receive recognition online but also from the U.S. Secretary of Labor. To showcase their efforts, winners will receive a certificate and digital images of the medallion to use in marketing and promotional efforts. This recognition is excellent to demonstrate veteran support not only internally but in attracting top talent by letting veterans entering the workforce know your organization takes pride in its veteran hiring and retention program.
Curious about the competition? We were proud, and indeed not surprised, to see so many DirectEmployers' Members on the winner's list of last year's Medallion Award. Businesses have until December 31st to qualify, so dig into the details and get your application on file!
Still Uncertain or Have Questions?
For application information tailored to your organization, answer a few questions, and the Department will send you more specific information.
Monday, July 27, 2020: OFCCP Advances the ADA through Focused Reviews and Inclusion Awards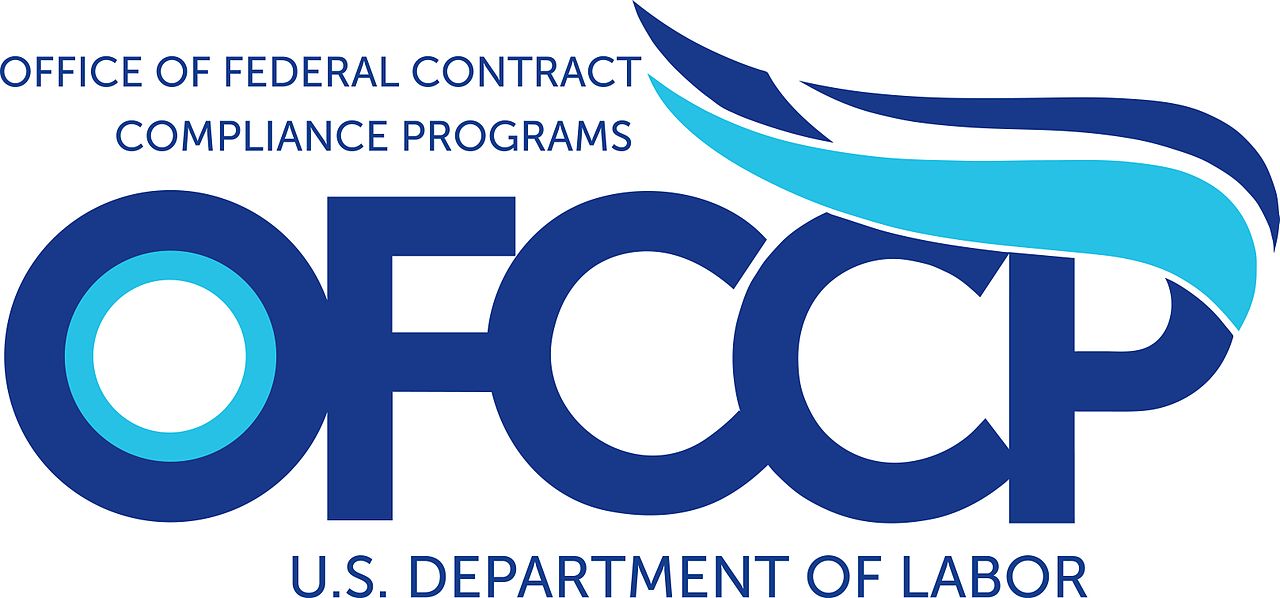 The Office of Federal Contract Compliance Programs (OFCCP) spotlighted its disability awareness and inclusion efforts in honor of the 30th Anniversary of the Americans with Disabilities Act (ADA). The OFCCP promotes disability inclusion and advances the purposed underlying passage of the ADA by enforcing Section 503 of the Rehabilitation Act to;
provide compliance assistance to help covered federal Government contractors achieve the nationwide goal to employ at least 7% individuals who identify as having or who have had a disability in each of the contractors' Job Groups,
identify and remedy employment discrimination based on disability.
This past year, the Agency released its first-ever batch (500 to be exact) of Section 503 Focused Reviews. These Reviews focused on contractor policies and practices related solely on Section 503 compliance (protecting Individuals with Disabilities). These Focused Reviews evaluated, among other things, Applicant and employee disability accommodation requests. See the Agency's frequently asked questions and best practices on Section 503 obligations for additional information. Happily, OFCCP has also recently reported that these 500 audits were not problematic as OFCCP found only two technical violations.
Also, in 2019, the Agency launched its Excellence in Disability Inclusion Award. The OFCCP and the Office of Disability Employment Policy created this award to recognize federal contractors that excel in meeting their responsibilities under Section 503 and exemplify the spirit of disability inclusion. CVS Health (a longstanding DE Member) and PepsiCo received the Gold Award for the inaugural EDI Award program.
As outlined in our previous announcement, both organizations will now embark on a year of engagement with the Agency to educate the federal Government Contract community on their best practices and disability inclusion programs.
Tuesday, July 28, 2020: Reminder: Time to Use the Revised Disability Self-ID Form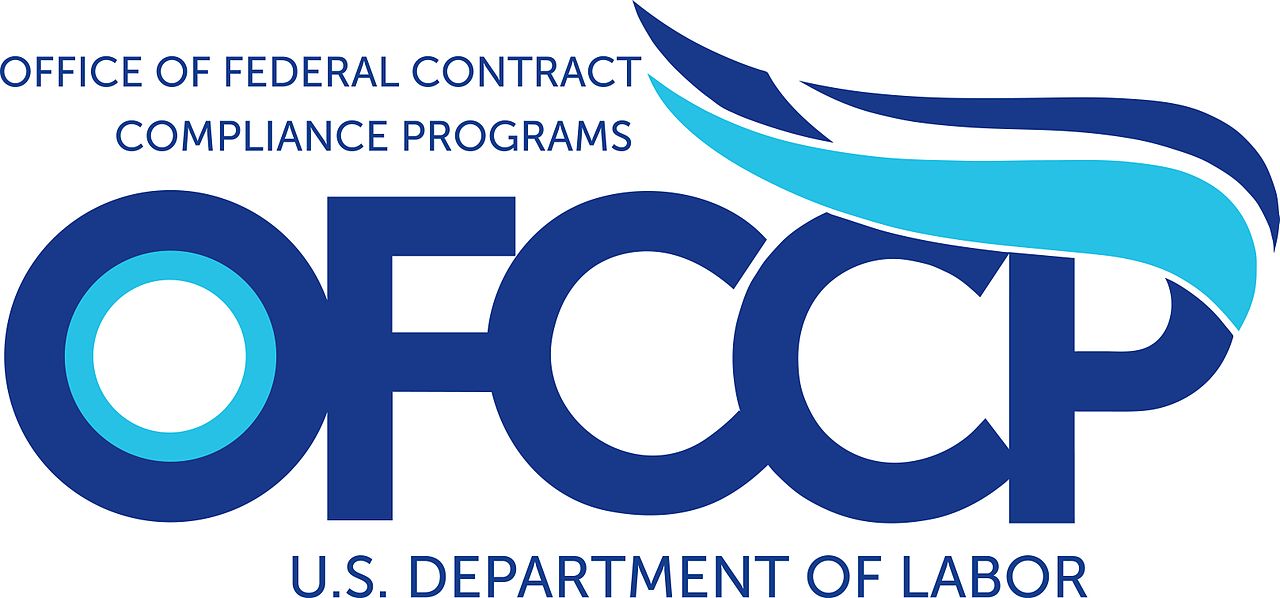 The Office of Federal Contract Compliance Programs (OFCCP) released a reminder that covered federal Government contractors have until Tuesday, August 4, 2020, to incorporate the updated Voluntary Self-Identification of Disability (Form CC-305) into their application tracking and human resource information systems (HRIS).
Missed the Memo?
Not to worry, get up to speed with our previous WIR stories and 3-part blog series on the self-identification form.
Alexa Morgan's blogs series:
Looking to Make Changes to the Form?
Make sure you review the OFCCP's FAQs to understand the limited alterations the OFCCP is willing to allow to its Form CC-305.
Tuesday, July 28, 2020: NLRB Seeks Additional Employee Privacy and Absentee Ballots for Military Personnel
The National Labor Relations Board (NLRB) announced the publication of a Notice of Proposed Rulemaking (NPRM) proposing two amendments to its current Rules governing the conduct of elections held under the National Labor Relations Act.
#1) The first amendment would eliminate the requirement that employers provide available personal email addresses and home and cellular telephone numbers of all eligible voters to the Regional Director and other parties during an election campaign. The Board believes this revision will advance what it describes as vital employee privacy interests.
#2) The second amendment will provide for absentee ballots for employees who are on military leave. The Board seeks to accommodate voters serving the United States in the Armed Forces. Congress is interested in extending greater protection to the legal rights of the men and women serving our country, including reservists who are often called up for extended military service tours, usually out-of-country while on leave from their civilian employers.
Wednesday, July 29, 2020: Whipped Cream on Beer? OFCCP Talks Compensation Analysis
The OFCCP made another virtual appearance in the 2020 NILG webinar series. See also:
Compensation analysis continues to be an area of dispute between contractors and OFCCP, and knowing this, the NILG has championed an on-going dialogue (see slide 6) with the Agency to tackle this complex topic.
In this presentation, the NILG Board expressed its views in a session former NILG Board Chair Paul McGovern moderated (Tony Kaylin of the American Society of Employers (Detroit) last month became the new NILG Board Chair). OFCCP representatives included Director Leen, Bob LaJeunesse, Director of Enforcement, and David Garber, OFCCP Labor Economist. Director Leen took the lead to summarize and recap the NILGs interpretations of OFCCPs Principles for Compensation Analysis. From there, Members of a panel of speakers took a deeper dive into each principle, outlining the perceived positive steps from the Agency thus far and indicating areas for improvement, including specific action items in many cases.
Adopt Clear Standards for Grouping Incumbents
NILG Theorem: The OFCCP has worked hard under Director Leen to promote transparency (See Directives 2018-05 "Analysis of Contractor Compensation Practices During a Compliance Evaluation" and 2018-08 "Transparency in OFCCP Compliance Activities"). However, the NILG stressed that there are still challenges, including inconsistent application across audits and a lack of adequate detail, clarity, and certainty from OFCCP. The NILG suggested that "The OFCCP should always provide adequate information so the contractor can replicate Agency calculations and analyses." No black box!
Group Similarly-Situated Incumbents
NILG Theorem: Per Director Leen, "OFCCP follows Title VII law." However, the NILG thought the OFCCP was straying from Title VII law when identifying which employees were "similarly-situated." This means reviewing ONLY similarly-situated employees and prohibiting the use of regression to align dissimilar employees for review, in the NILG's view.
To put this plainly, "You can combine rum and coke and peanut butter and jelly, but whipped cream on beer???" Contractors must work to get employees into similar groups, allowing for meaningful analysis, the NILG urged.
Similarly-Situated Employee Groups (SSEGs) Must be "Reasonable"
NILG Theorem: Director Leen stressed that the OFCCP will accept the company's pay groups if they are "reasonable." So what is considered "reasonable?"
Various industry representatives then joined the discussion to recommend that OFCCP should always:
align groups for analysis the way the contractor organized its workforce,
analyze only groups of employees with similar job functions (i.e., similarly situated in skills and work complexity), and
analyze only those resulting groups numerically large enough to conduct meaningful statistical analyses.
While this is not a Title VII-driven rule of law, one of the panel members expressed the desire for the OFCCP to apply a practical rule-of-thumb to uncritically accept the contractor's job groupings if they allow statistical analyses of at least 70% of the contractor's workforce.
EDITOR's NOTE: However, in many AAP establishments, there are no groups of similarly- situated employees large enough to make for meaningful statistical analyses. Title VII does not either require or permit aggregation of jobs to reach a minimum size threshold to allow for meaningful statistical analyses. If a data set is too small for meaningful statistical analyses, as most contractor groups of similarly-situated employees are, the OFCCP must simply stop its attempt to analyze the data statistically and revert to cohort analyses ("Harry vs. Sally" analyses).
Hold Discussions When the OFCCP Creates its own Employee Groups
NILG Theorem: "We need to have a dialogue…as the goal is to get it right…" stated Director Leen.
The NILG suggests that the OFCCPs' default should be the contractor's "reasonable" pay systems to conduct statistical analyses. Also, the NILG Board would like:
OFCCP to provide detailed reasoning when rejecting a contractors pay system
OFCCP to respect the unique context and elements of the contractor's compensation system
Avoid Over-Aggregation
NILG Theorem: Leen summarized this point by saying that the Agency "is looking for patterns and practices, but needs to be compliant with Title VII."
The NILG Board's concern here is that to investigate systematic pay discrimination, the OFCCP wants 80% of employees in the establishment to be subject to statistical analyses. The reality is that the majority of the time, there are few if any, job groups of similarly-situated employees susceptible to statistical analyses.
Always Evaluate "Interactions"
NILG Theorem: As Director Leen has pointed out, the term is, "don't swamp the model." The discussion here was around aggregation, specifically pay comparisons within a job or within a group of jobs.
Warning…the more one attempts to compare dissimilar employees, the more complicated comparisons become.
EDITOR'S NOTE: Title VII does not permit comparisons of employees who are not similarly-situated. Aggregations of different job titles into a single statistical analysis are lawful only if the employees in question perform all the same essential functions of the job, regardless of what job title the company may have assigned. Lawful aggregations are thus very scarce.
Aggregation is complicated, confusing, and messy – even for professionals, AND it may not even be beneficial.
Control for All Variables the Contractor Uses
NILG Theorem: Director Leen stressed that we must "get the material variables that impact pay" for a useful analysis. Per Directive 2018-05, OFCCP must use the same variables as the contractor to reflect the contractor's compensation practices. The NILG Board's perception is that the OFCCP has strayed from this basic principle of compensation analyses.
Ensure that Reviews are Fair
NILG Theorem: The consensus is that Directive 2018-05 is a significant improvement over Directive 307. However, there is always room for improvement, and per the NILG Board, the Contractor Community hopes the OFCCP will:
adopt contractors' PAGs (or clearly articulate its concerns about them),
avoid aggregation, and
view any preliminary indicators of pay disparities not as proof of discrimination, but as a call for further review.
In his closing remarks to this session, Director Leen committed that, "If we (the OFCCP) are going to substitute PAGS, we will clearly articulate this to the Contractor, before a PDN (Pre-Determination Notice) is issued."
Review the full presentation on the NILG website.
Wednesday, July 29, 2020: NLRB's Latest Decision in Browning-Ferris Brings the Joint-Employer Doctrine Full Circle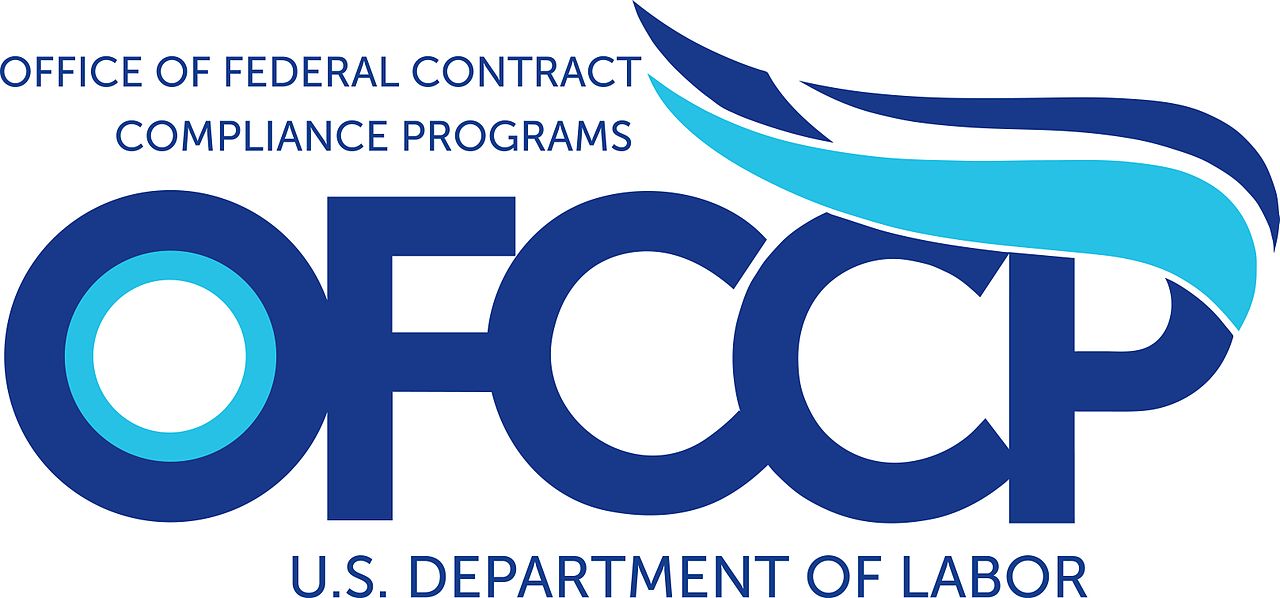 The National Labor Relations Board ("NLRB" or "Board") finally brought an end to the Browning-Ferris litigation. The case has dominated the joint-employer (or "joint-employment") legal debate under the National Labor Relations Act ("NLRA") for the last seven years.
The Board's decision was a surprise to no one given the NLRB's February 26, 2020, Final Rule setting out new legal standards for joint employment (which we wrote about in our March 2, 2020, WIR) and given the NLRB's earlier case decision in McDonald's USA, LLC (which we summarized in our December 16, 2019, WIR).
First, the Board reinstated the NLRB's Acting Regional Director's original August 16, 2013, Browning-Ferris decision finding the company was NOT a joint-employer of the subcontracted workers it obtained from the Leadpoint staffing company to work at Browning-Ferris' recycling center in Milpitas, California.  Specifically, in this new decision, the NLRB determined that the Obama-era joint-employer standard it set out in its August 27, 2015, Browning-Ferris case decision overturning the Board's earlier August 16, 2013 ruling should NOT have applied retroactively to Browning-Ferris. The Board's rationale was that the Board's adoption in 2015 of a new joint-employer legal standard was inequitable, given that the Board had suddenly and without warning abandoned its 70-year prior reliance on proof of direct and immediate control to show that a business was a joint-employer.
Second, the Board concluded that its earlier August 27, 2015 decision failed to consider the fact that the hardship of retroactive application was significantly outweighed by the manifest injustice that arose from the damaging effects of retroactive application.
NOTE: The Board's February 26, 2020, Final Rule tracked its decision in the Board's earlier 2019 McDonald's USA, LLC case decision.  The McDonald's case decision overturned the 2015 standard and reinstituted the Board's longstanding joint-employer legal standard.  In the past and again now, to be found to be a joint-employer pursuant to the NLRA, an entity must "share or codetermine the employee's essential terms or conditions of employment." The Board must present evidence that one of the two companies in question both possessed and exercised "substantial direct and immediate control over one or more essential terms or conditions of employment as would warrant finding that the entity meaningfully affects matters relating to the employment relationship with those employees."
Reminder: 2020 NASWA Veterans Conference is Virtual Next Week!
We've reported on this incredible conference year after year, and not only does it grow in attendance, but the information is timely and resourceful, and the keynote speakers continue to leave us breathless! This year is sure to be no different. As an innovative virtual twist, all registered attendees of the 2020 Veterans Conference will receive exclusive access to view The Weight of Honor documentary at no-cost.
This film is a documentary about military family caregivers and their catastrophically wounded veterans.
"The wars in Afghanistan and Iraq are still being fought here at home, but now by military families caring for their wounded. Our film shares the personal stories of these caregivers who candidly tell us how they cope with lives changed forever."
The film will be the main topic for a conference plenary panel discussion. It will include special guests Linzi Andersen, one of the military spouses featured in the movie, and Stephanie Seldin Howard, producer, writer, and director of the film.
Visit the website for additional information. DirectEmployers Association is proud to be the sponsor of this film.
THIS COLUMN IS MEANT TO ASSIST IN A GENERAL UNDERSTANDING OF THE CURRENT LAW AND PRACTICE RELATING TO OFCCP. IT IS NOT TO BE REGARDED AS LEGAL ADVICE. COMPANIES OR INDIVIDUALS WITH PARTICULAR QUESTIONS SHOULD SEEK ADVICE OF COUNSEL.
SUBSCRIBE.
Compliance Alerts
Compliance Tips
Week In Review (WIR)
Subscribe to receive alerts, news and updates on all things related to OFCCP compliance as it applies to federal contractors.
OFCCP Compliance Text Alerts
Get OFCCP compliance alerts on your cell phone. Text the word compliance to 55678 and confirm your subscription. Provider message and data rates may apply.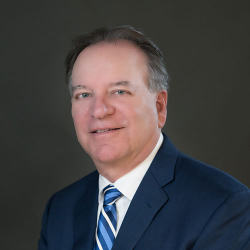 Latest posts by John C. Fox
(see all)