The DE OFCCP Week in Review (WIR) is a simple, fast and direct summary of relevant happenings in the OFCCP regulatory environment, authored by experts John C. Fox, Candee Chambers and Jennifer Polcer. In today's edition, they discuss:
Monday, October 12, 2020: U.S. Secretary of Labor Commemorates Columbus Day and American Heritage
U.S. Secretary of Labor Eugene Scalia traveled to Steubenville, Ohio, where he delivered remarks at Franciscan University of Steubenville, to commemorate Columbus Day and America's national heritage.
"Through the centuries, Columbus came to represent the spirit of adventure and discovery that we associate with America—our faith in our capacity to seek and find something new and better.  We have many heroes who personify our political ideals, but no figure so associated with the questing, the entrepreneurialism, the hope in the new that is part of the American spirit.  No other figure so represents our aspiration to make, here in this country, something new and better than the oppression and rigidity associated with that Old World."

"So today, Columbus Day, we reflect on the thrill of discovery of a New World, and the opportunity it presented to "make the world anew," freed from the religious wars, hereditary monarchies, and class restrictions that burdened the Old World. The hope, the optimism, the capacity for change in a New World are part of our heritage as Americans. When Columbus set sail to that New World, he set us all on course to a better world. We should never forget that."
Monday, October 12, 2020: Comment Now on Developing Jobs for Individuals with Disabilities
The U.S. Department of Labor's Office of Disability Employment Policy (ODEP) continues its efforts to support American workers with disabilities and position the economy for a strong rebound. The Agency is hosting a dialogue to learn how job developers help individuals with disabilities obtain competitive integrated employment during these times of increased health risks and unemployment.
Who should speak up?
Individuals with disabilities (IWD)
Family members of IWDs
Advocates
Employment specialists
Vocational Rehabilitation counselors,
Job coaches
Employers
Share your ideas on the topics below:
The national dialogue is open through October 18, 2020.
Tuesday October 13, 2020: Sam Maiden Heads To Retirement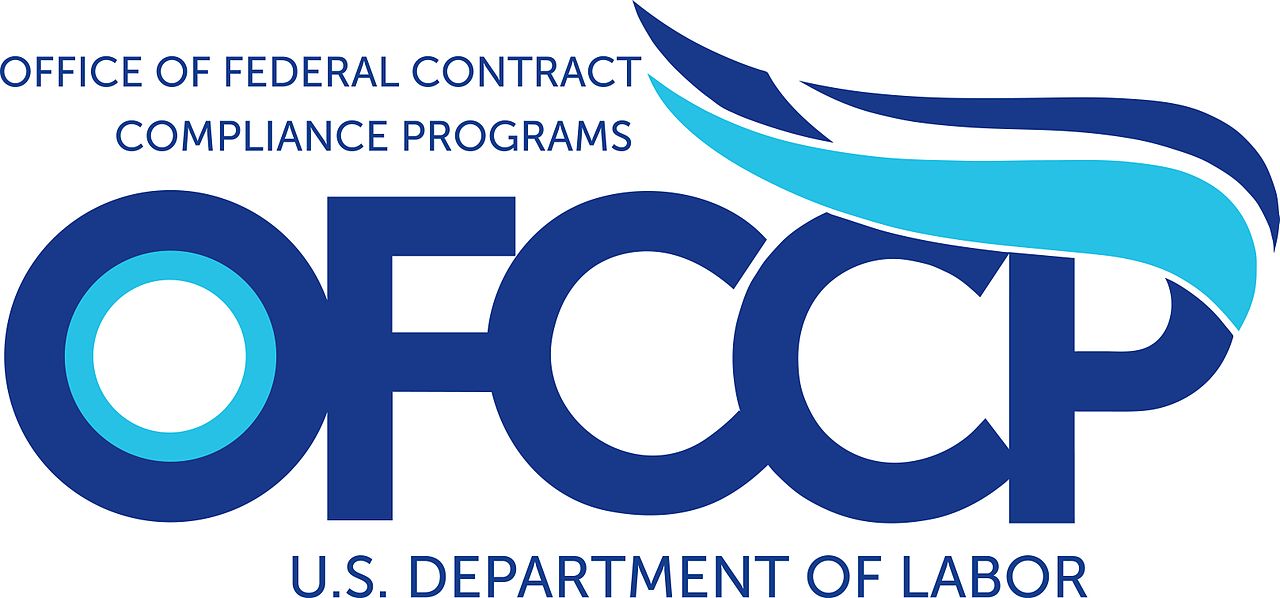 Sam Maiden called to confirm our story last Monday that he had retired as the Regional Director for the Southeast Region of OFCCP (Atlanta). Sam wished to impart that he had tendered his retirement papers in September and is now looking forward to an opportunity to relax and enjoy his retirement after a long career with the OFCCP.
Tuesday, October 13, 2020: Removing the Obstacles for a Fully Inclusive Workforce
The title speaks for itself, but the question is often, how? Luckily, Janet Fiore – a renowned national authority on disability, diversity, and compliance policy – joined the DE Talk podcast to tackle this challenging topic. During this podcast, DE Executive Director Candee Chambers and Janet discuss their personal experiences with disabilities, the reason why Janet felt compelled to become an entrepreneur in disability education, The Sierra Group's DisabilityEtiquette© course, and DisabilityRecruiter© Certification, and so much more!
Did you know that only 7% of companies with diversity and inclusion programs have a focus on disability inclusion?  How can organizations change the narrative to reach a truly diverse population of candidates?
Tune in to discover the work The Sierra Group is doing to help so many employers remove the obstacles and attain a fully inclusive workforce by listening online or navigating to Apple Podcast, Google Podcast, Spotify, or wherever you listen to your favorite podcast. As always, subscribe to be the first to hear new episodes and conversations that inspire your everyday work.
Wednesday, October 14, 2020: Jocelyn Samuels (and later) Andrea Lucas Sworn in as EEOC Commissioners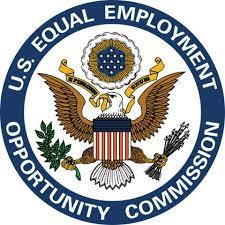 The Equal Employment Opportunity Commission (EEOC) announced on Wednesday October 14th the swearing-in of Jocelyn Samuels (D) to the Commission and on Monday October 19th the swearing in of Andrea Lucas (R). Ms. Samuels' term will expire July 1, 2021 and Ms. Lucas' term will expire July 1, 2025. Samuels and Lucas now join Chair Janet Dhillon (R), Vice Chair Keith Sonderling (R), and Commissioner Charlotte Burrows (D) on the presidentially appointed bipartisan Commission. The Commission is now fully staffed with all five Members onboard and at work with three Republicans and two Democrats.
Samuels: From June 2017 until the present, Jocelyn Samuels was Executive Director of the Williams Institute at the UCLA School of Law. Before that, Samuels was the Director of the Office for Civil Rights at the U.S. Department of Health & Human Services and served as Acting Assistant Attorney General for Civil Rights at the U.S. Department of Justice during the Obama Administration. Earlier in her career, she worked as a senior policy attorney at the U.S. Equal Employment Opportunity Commission, as Labor Counsel to Senator Ted Kennedy, and as the Vice President for Education & Employment at the National Women's Law Center in Washington, D.C. She is a graduate of Middlebury College and Columbia University Law School.
"I am committed to advancing the rights of all Americans, regardless of their race, gender, or other protected characteristics," Samuels said. "It is an incredible honor to apply these principles to the critical work of the EEOC to remove barriers to employment and foster inclusive and diverse workplaces."
LUCAS: According to the EEOC's Press Release, prior to her appointment to the EEOC, Ms. Lucas was a senior associate in the Washington, D.C. office of Gibson, Dunn & Crutcher LLP. [Editor's Note: USDOL Secretary Eugene Scalia was the Co-Chair of the Washington D.C. Labor and Employment Group and worked with Ms. Lucas]. She was a member of the firm's labor and employment practice group as well as its litigation department.  She has represented and advised employers on a wide-range of matters, including significant work around employment discrimination.  Ms. Lucas received her B.A., magna cum laude, from the University of Pennsylvania and her J.D. from the University of Virginia.
"I'm honored to serve as a Commissioner of the EEOC, Lucas said.  The American workforce is our country's most valuable resource and ensuring that all workers have equal opportunity is critical to keeping our workplaces strong and safe". "I look forward to working with my colleagues to prevent and remedy employment discrimination across our country and to address the new challenges for our country and the Commission posed by the complexities of the twenty-first century workplace and the COVID-19 pandemic," Lucas said.
Wednesday, October 14, 2020: Comment Now on Veteran Employment
The Veterans' Employment and Training Service (VETS) Agency of the U.S. Department of Labor (DOL) announced its upcoming meeting agenda.
The Advisory Committee on Veterans' Employment, Training, and Employer Outreach (ACVETEO) will discuss the DOL core programs and services that assist veterans seeking employment and raise employer awareness of the advantages of hiring veterans. There will be an opportunity for individuals or organizations to address the committee. Any individual or organization that wishes to do so should contact Mr. Gregory Green at ACVETEO@dol.gov.
Meeting Details
Note: All meeting participants should submit a notice of intent to attend by Monday, October 26, 2020, via email to Mr. Gregory Green at ACVETEO@dol.gov, subject line "November 2020 ACVETEO Meeting."
Thursday, October 15, 2020: EEOC Charge Filing Goes Digital and "No Cause" Determinations Clarified to Not Mean Claims have No Merit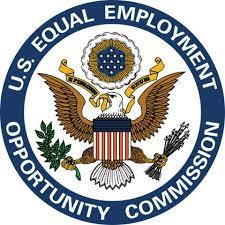 The U.S. Equal Employment Opportunity Commission (EEOC) issued a Final Rule that amends its procedural regulations under Title VII, ADA, and GINA to explicitly provide for digital transmissions of documents and update no cause determination procedures.
Last February, the EEOC published a Notice of Proposed Rulemaking (NPRM) seeking public comment on proposed revisions to the EEOC's procedural regulations for employment discrimination charges.
The Final Rule addresses digital submissions of charges and the clarity of the communication closing an investigation and delegation. It makes no changes to the charge filing process but amends portions of the EEOC's regulations in parts 1601 and 1626 to account for the digital transmission of charge-related documents. Revisions to the EEOC's procedural regulations do not create a new digital transmission system of charge-related documents.
The Final Rule also amends:
section 1601.18(a) to add language communicating that a dismissal includes notice of the charging party's statutory right to file a lawsuit,
section 1601.19(a) to add language clarifying the meaning and import of the EEOC's issuance of a "no cause" determination, specifically, that such a dismissal does not mean the claims have no merit,
sections 1601.18(a) and 1601.19(a) to bring greater efficiencies to charge closures by permitting further delegation.
The Commission's action as to the meaning of "no cause" determinations has been a sore spot for applicants and employees over the years. Employers have often defended any subsequent lawsuit an applicant or employee might bring after a Commission "no cause" finding by arguing that the court should dismiss the lawsuit for want of merit, as did the EEOC.
See the Agency's press release for additional information.
Thursday, October 15, 2020: Disability Staff Training Resources In Support of NDEAM
In support of National Disability Employment Awareness Month (NDEAM), the Office of Disability Employment Policy (ODEP) and the Partnership on Employment and Accessible Technology (PEAT) announced their partnership in creating a Staff Training Resource Webpage. The website contains valuable links to accessibility education and online training on the following subjects:
disability basics, typical barriers people with disabilities encounter in the workplace, and common solutions to these barriers;
examples of accessibility solutions that can benefit all users, not just users with disabilities;
the advantages of an inclusive workplace and an organization's overall commitment to diversity;
the importance of preventing inaccessibility by building, buying, and implementing accessible technology;
How to create accessible documents, emails, social media posts, websites, and more!
Thursday, October 15, 2020: Howard Jenkins Jr. Inducted into the Government Hall of Fame
The National Labor Relations Board (NLRB) announced the celebration of the induction of former Board Member Howard Jenkins Jr. into the Government Hall of Fame.
Howard Jenkins Jr. was appointed to the NLRB by President Kennedy in 1963. The first African American to serve on the Board, Member Jenkins was sworn in on August 28, 1963, the day after Martin Luther King's historic civil rights march on Washington.
During his twenty years on the NLRB, Member Jenkins fought to ensure that discrimination of any kind had no place in U.S. labor law. He contributed to core doctrines that still provide the framework for modern labor relations, such as:
the duty to bargain under Fireboard and First National Maintenance,
bargaining orders under Gissel, and
successorship under Burns (in which the Supreme Court upheld his dissenting opinion that a successor employer should not generally be bound by the predecessor's contract).
"Member Jenkins is deserving of this distinguished honor, and the NLRB is proud that one of our finest has been selected for the Government Hall of Fame," said NLRB Chairman John Ring.
Friday, October 16, 2020: OFCCP Revamped Its Employment Referral Resource Directory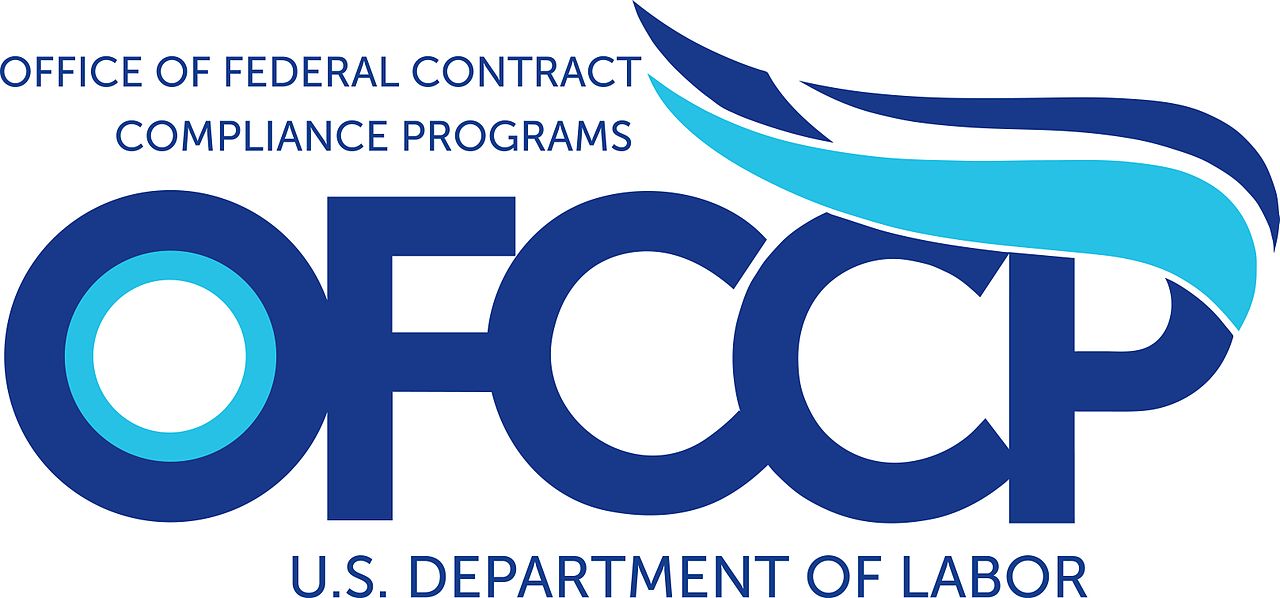 The Office of Federal Contract Compliance Programs (OFCCP) announced that it has "revamped" the Employment Referral Resource Directory (ERRD) hosted on its website. The ERRD lists government and nonprofit organizations that may help employers identify local job referral services for veterans, individuals with disabilities, women, and minority groups.
The ERRD now provides a search component with search results merged onto one page, and multi-selection is now available when using the search fields. The Directory is also now user friendly on mobile and desktop browsers.
Revamped – but what about updated?
A disclaimer on the ERRD states:
This Directory contains information and links to information created and maintained by organizations outside of the Department of Labor. OFCCP does not control or guarantee the accuracy, relevance, timeliness, or completeness of this outside information. Further, the inclusion of links is not intended to endorse any views expressed or implied or recommend products or services offered by the author of the reference or the organization operating the site on which the reference is maintained.
THIS COLUMN IS MEANT TO ASSIST IN A GENERAL UNDERSTANDING OF THE CURRENT LAW AND PRACTICE RELATING TO OFCCP. IT IS NOT TO BE REGARDED AS LEGAL ADVICE. COMPANIES OR INDIVIDUALS WITH PARTICULAR QUESTIONS SHOULD SEEK ADVICE OF COUNSEL.
SUBSCRIBE.
Compliance Alerts
Compliance Tips
Week In Review (WIR)
Subscribe to receive alerts, news and updates on all things related to OFCCP compliance as it applies to federal contractors.
OFCCP Compliance Text Alerts
Get OFCCP compliance alerts on your cell phone. Text the word compliance to 55678 and confirm your subscription. Provider message and data rates may apply.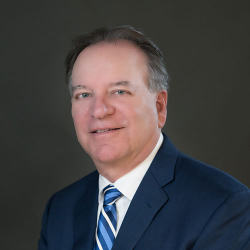 Latest posts by John C. Fox
(see all)