The DE OFCCP Week in Review (WIR) is a simple, fast and direct summary of relevant happenings in the OFCCP regulatory environment, authored by experts John C. Fox, Candee Chambers and Jennifer Polcer. In today's edition, they discuss:
Thursday, February 21, 2019: OFCCP FAQs Updated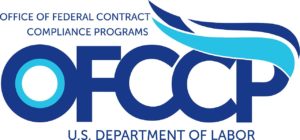 The Office of Federal Contract Compliance Programs ("OFCCP") recently updated its website Frequently Asked Questions ("FAQs") about sexual orientation and gender identity. The Agency had removed these FAQs when it published the "Religious Exemption" Directive in August of 2018.
Guidance is now available on several questions including, but not limited to:
Job Advertisement "Tagline." DE Members, get your resource in DE Connect.
Employee Benefits
Data Collection, Self-Identification, and Supporting Documentation
Friday, February 22, 2019: EEOC Looks To Go Fully Digital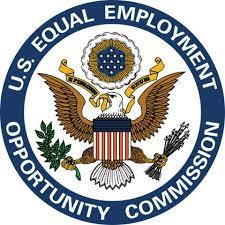 The Equal Employment Opportunity Commission ("EEOC") issued a Notice of Proposed Rulemaking ("NPRM") to, among other things, "explicitly provide for digital transmission and service of EEOC documents" with regard to Title VII, ADA, GINA and Age Discrimination in Employment Act claims. The Proposed Rule would also seek to "clarify the process for deferral to state and local agencies, to update no cause determination procedures, and to correct typographical errors.
According to the EEOC, its charge processing and records system is now entirely digital. The system enables users to communicate and to transmit documents digitally through a secure online portal. The system also allows for online inquiries and appointment scheduling.
"The EEOC's digital charge system makes the EEOC more accessible and more transparent to the public," said EEOC Acting Chair Victoria A. Lipnic. "We encourage the public to provide candid feedback on these updates to our procedural rules as part of the agency's move to online services."
NOTE 1: Section 709(e) of Title VII (42 U.S.C. SEC. 2000e-8(e)) continues, nonetheless, to operate as one of the 100 or so federal anti-disclosure statutes which makes it a civil and criminal offense for EEOC officers and/or employees to disclose to the "public" information and documents the EEOC obtains in pursuit of its mission:
"(e) Prohibited disclosures; penalties
It shall be unlawful for any officer or employee of the Commission to make public in any manner whatever any information obtained by the Commission pursuant to its authority under this section prior to the institution of any proceeding under this subchapter involving such information. Any officer or employee of the Commission who shall make public in any manner whatever any information in violation of this subsection shall be guilty of a misdemeanor and upon conviction thereof, shall be fined not more than $1,000, or imprisoned not more than one year."
The digital access the EEOC is discussing in this Proposed Rule relates to the access rights of (a) Commission staff delegated the duty to investigate Charges filed with the Commission, (2) the Charging Party, and (3) the Respondent Employer. Federal court case decisions have found these three parties not to be members of the "public."
NOTE 2: There is no parallel provision in OFCCP's or U.S. DOL's Statutes or Rules…which is why employees, unions, the press and other interested parties send Freedom of Information Act requests to OFCCP to get EE0-1 Reports, which they could not obtain from the EEOC. And, if they had them, the EEOC would not be allowed to release, let alone install in its FOIA Reading Room documents like CSAL letters, AAPs and Conciliation Agreements.
The NPRM comment period ends on April 23, 2019.
Friday, February 22, 2019: OFCCP Scheduling List in March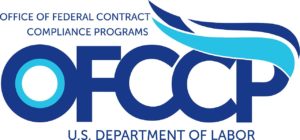 OFCCP emailed a bulletin stating that in mid-to-late March the agency intends to publish the List of contractors it has selected for a Compliance Evaluation or a Section 503 Focused Review. This selection will be the first time that OFCCP publishes only the List of the chosen contractors in its FOIA Library and does not mail Corporate Scheduling Announcement Letters directly to selected contractors.
Individuals can subscribe to OFCCP's bulletin's here. DirectEmployers ("DE") will notify its Members which appear on the List. Readers may also opt-in for DE compliance text alerts by texting the word compliance to 55678.
Monday, February 25, 2019: Former EEOC Commissioner Joined Law Firm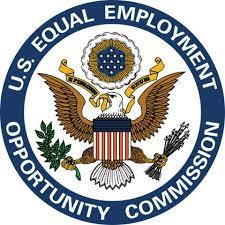 Former Equal Employment Office Commissioner ("EEOC") Chai Feldblum, starts today as a partner at Morgan, Lewis & Bockius. Feldblum, along with her former Chief of Staff, Sharon Masling, plan to continue their efforts to champion harassment prevention. They look to aid companies in creating comprehensive anti-harassment plans through the counseling and preventative services currently offered by the law firm.
Feldblum Co-Chaired, along with EEOC Acting Director Victoria Lipnic, the Select Task Force on the Study of Harassment in the Workplace. Formed in 2015, this Task Force issued recommendations to employers on the key components to change an organization's culture and prevent unlawful harassment.
The EEOC remains without a quorum, although President Trump has sent nominations to the Senate. Both Sharon Gustafson and Janet Dhillon await Senate confirmations.
Monday, February 25, 2019:
Unanimous SCOTUS Decision Strikes Down Ninth Circuit Case Decision Striking Down Employer Reliance on Prior Salary History to Set Current Pay
The U.S. Supreme Court today vacated the en banc decision (i.e. all Judges) of the United States Court of Appeals for the Ninth Circuit (San Francisco) in a case which had struck down a public employer's reliance on prior salary history to set a new teacher's salary lower than similarly situated male teachers. Significantly, the SCOTUS issued its ruling based on a purely procedural issue and did NOT decide whether consideration of prior salary history was lawful or not in setting an employee's current pay.
The case is Yovino v. Rizo and now heads back to the Ninth Circuit Court of Appeals to be decided yet again.
The unusual procedural issue which caused the SCOTUS to unanimously reverse the Ninth Circuit was that Ninth Circuit Chief Judge Stephan Reinhardt (one of the country's most liberal appellate Judges) who authored the 6-5 opinion en banc Ninth Circuit decision, died before the Ninth Circuit had published the decision he wrote for the majority and had sent to publication for the Court. The Court published Judge Reinhardt's majority opinion 11 days AFTER his death. The SCOTUS held that because of his death prior to the Court's publication of the decision, Judge Reinhardt's vote in the case did not count thus leaving a 5-5 tie. Moreover, of the five Judges who voted with Judge Reinhardt, three joined in only Judge Reinhardt's result, but not in either Judge Reinhardt's reasoning or the reasoning of the other two Judges joining Judge Reinhardt's result. This fractured voting rationale (reversing over 35 years of Ninth Circuit legal precedent UPHOLDING employer reliance on prior salary history to set current pay) caused the SCOTUS to observe that: "The upshot is that Judge Reinhardt's vote made a difference," but his vote could not be counted.
The upshot for employers subject to Title VII and the Equal Pay Act and Government contractors subject to Executive Order 11246 is that the issue whether an employer may rely in whole or in part on an applicant's/employee's prior salary history to set current salary remains a contentious social and political issue and remains a thorny legal issue. The federal circuit courts of appeals have fractured as to what circumstances an employer may factor prior salary history into its current pay decisions. In the meantime pending resolution of the Rizo case, the law in the Ninth Circuit thus remains the Kouba v. Allstate Ins. Co, 691 F.2d 873 (1982) case decision. The Kouba case decision upheld an employer's reliance, as an affirmative defense to an Equal Pay Act claim, that prior salary history was a "factor other than sex," and was thus lawful.
Reminder: OFCCP Tech Town Halls This Week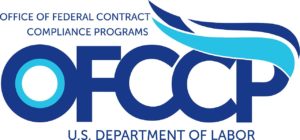 OFCCP is planning to host two town hall meetings focused on the technology industry. The goal is to gain insight into the tech industry so that OFCCP can enhance the scope and quality of its compliance assistance materials. Feedback will also aid in efforts to create future events geared towards the technology industry.
When & Where
San Jose, California: February 26, 2019
Seattle, Washington: February 28, 2019
IMPORTANT UPDATE: We have confirmed that OFCCP Director Craig Leen and Deputy Director of the Division of Policy and Program Development, Harvey Fort will be in attendance at both of these events! Public suggestions received from the last round of Town Hall meetings helped to develop the Agency's current Action Plan. Take this opportunity to be heard and to help shape future initiatives for OFCCP.
Hurry! Seats are filling up! Register now through OFCCP's website.
DirectEmployers Members can connect about this event here.
THIS COLUMN IS MEANT TO ASSIST IN A GENERAL UNDERSTANDING OF THE CURRENT LAW AND PRACTICE RELATING TO OFCCP. IT IS NOT TO BE REGARDED AS LEGAL ADVICE. COMPANIES OR INDIVIDUALS WITH PARTICULAR QUESTIONS SHOULD SEEK ADVICE OF COUNSEL.
SUBSCRIBE.
Compliance Alerts
Compliance Tips
Week In Review (WIR)
Subscribe to receive alerts, news and updates on all things related to OFCCP compliance as it applies to federal contractors.
OFCCP Compliance Text Alerts
Get OFCCP compliance alerts on your cell phone. Text the word compliance to 55678 and confirm your subscription. Provider message and data rates may apply.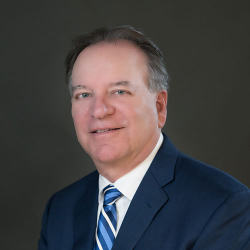 Latest posts by John C. Fox
(see all)