The 106th Congress ended this day, and along with it so did Craig Leen's attempt  to become the Inspector General of OPM, as the Senate formally returned to President Trump Mr. Leen's expired nomination (along with hundreds of other expired but unfilled nominations) as its last order of business. Director Leen, who loved his job at OFCCP, considered the OPM move in early 2020 after the arrival of Secretary of Labor Eugene Scalia in late September of 2019 and after his former boss Secretary of Labor Alexander Acosta resigned in July 2019, a casualty of the Jeffrey Epstein scandal. President Trump's February 3, 2020 nomination of Leen to be inspector General at OPM (a big step up from being an OFCCP Director), evaporated with the end of the 106th Congress…as it did for all high-level political appointees nominated for office or federal Judgeships but awaiting the "advice and consent" of the Senate.
Congress sits in two-year terms consonant with the Congressional elections for all house Members and about 1/3rd of the Senate every two years. The 107th Congress is scheduled to convene today:  Monday January 4, 2021. All prior nominations and Committee recommendations are now wiped away: the new Congress starts with a clean slate.
Director Leen will thus "go down with the ship" and January 20, 2021 (Inauguration Day) will likely be his last day at OFCCP. Thereafter, Mr. Leen will be a civilian looking for a job during a pandemic. He will hand the reigns of OFCCP over to career employee and OFCCP Deputy Director Patricia (Patty) J. Davidson to run the OFCCP while awaiting the next OFCCP Director's arrival. All Trump Administration political appointees, including Secretary of Labor Scalia, will leave the Department not later than January 20. Because it will take some time to seat the next Secretary of Labor, who is subject to the "advice and consent" of the U.S. Senate, and get him or her through Senate Confirmation Hearings following nomination (meaning testimony before and a vote of the Senate Health, Education, Labor and Pensions (H.E.L.P) Committee, and then a full Senate Floor Vote), Ms. Davidson will report to the Biden Labor Department Transition Team after President Biden is sworn in and while awaiting the next OFCCP Director.
NOTE: The Secretary of Labor appoints the OFCCP Director. OFCCP Directors are neither Presidential appointees nor subject (historically) to the "advice and consent" of the Senate.
Historical Perspective
The Clinton transition team was the fastest in modern history in an era of cooperative politics between Democrats and Republicans. Accordingly, most of President Clinton's over 1,000 political appointees subject to the "advice and consent" of the Senate were seated and running their agencies within the first 30 days of the Clinton Administration. That fast pace of nomination and arrival at their agencies included almost 2,000 of what the Constitution calls "Inferior Officers"… the lesser political appointees the Senate exempts from their "advice and consent" powers. That "Disneyland speed pass" included Shirley Wilcher, who served as the OFCCP Director in the Clinton Administration, eventually for both terms. She was then and still holds now two OFCCP records: first, for being sworn into the OFCCP faster than anyone else…by far: a Valentine's gift to the contractor community: February 14, 1993…only three weeks after Chief Justice William Rehnquist swore Bill Clinton in as the 42nd President of the United States; and second, as the longest serving political appointee OFCCP Director, ever, since she served also in the second Clinton term and "went down with the ship" on January 20, 2001 upon the inauguration of George Bush (#43, the son). There is only one other person who ever sat in the OFCCP Director Chair longer than Shirley Wilcher, although he was a career employee. Nonetheless, this person served as the Acting Director in over a dozen inter-regnums while awaiting the arrival of the next political appointee Director. (Hint: he was a co-founder of the OFCCP in 1965 and retired from the agency in 1994, before becoming the Director of Affirmative Action Training for the National Employment Law Institute (NELI) and John Fox's Co-Chair of the NELI annual Affirmative Action Briefings from 1994 to 2007 when he retired-retired. If you do not know by now, his name was Leonard Biermann. May he rest in peace. A great and humble man.) 
However, most OFCCP Directors do not arrive before late spring or summer. Not only is there great competition and interviewing for the almost 4,000 political appointee jobs in each modern Presidential Administration, which takes time in and of itself, but all of these candidates also have to undergo full FBI field investigations to qualify for at least a Top-Secret clearance, the highest level of security clearance, and a "Yankee White" clearance if they are expected to be near the President. Full FBI field investigations involve unannounced live interviews of neighbors, friends, relatives, past employers and others who have had extensive contact with the candidate. They take weeks, and often months, particularly if any potential "red flags" pop up during the investigation: a trip during college to Russia, or a business trip to Shanghai or hiking in Nepal or a distant relative jailed on a drug charge, etc. While there has been no mention of this we have seen in the public media, we are wondering if FBI clearances during a pandemic will possibly slow political appointee placements, even of higher-level Presidential nominees with priority landing rights.
And, the delay of President-Elect Biden to select a Secretary of Labor candidate amid the current fierce infighting among Democrats is delaying the identification of USDOL political appointees for sub-cabinet positions and their line in the queue for FBI field checks and clearances to proceed to work. And, we suspect that President Trump is probably not too anxious to divert the time and attention of the approximately 20% of our nation's FBI Special Agents sitting on the Mexican Border fighting the war on drugs and human trafficking who are usually temporarily re-deployed to help with this once every change of Administration "big lift."
But, in the end, how soon Team Biden arrives depends SO MUCH on tomorrow's news from Georgia. If the Republicans hold the Senate, the Senate Majority Leader can make the Biden political appointees crawl over broken glass and rusty nails for months and even years waiting for their turn at bat to get a Senate Committee Hearing, let alone a full vote on the Senate Floor. Just ask Craig Leen who has been twisting in the wind since February 3, 2020 because the Senate Minority Leader decided that all Republican candidates should climb through barbed wire and landmines and make it to their new appointments, one at a time…if they survived the journey and could crawl to their new offices. The nation's politicians of both parties always look so happy and beaming on TV, but when the cameras turn-away, those smiling politicians return to sharpening their knives and swords as Craig Leen has had a front row seat to observe. It's a tough town….and getting tougher with each Administration.
THIS COLUMN IS MEANT TO ASSIST IN A GENERAL UNDERSTANDING OF THE CURRENT LAW AND PRACTICE RELATING TO OFCCP. IT IS NOT TO BE REGARDED AS LEGAL ADVICE. COMPANIES OR INDIVIDUALS WITH PARTICULAR QUESTIONS SHOULD SEEK ADVICE OF COUNSEL.
SUBSCRIBE.
Compliance Alerts
Compliance Tips
Week In Review (WIR)
Subscribe to receive alerts, news and updates on all things related to OFCCP compliance as it applies to federal contractors.
OFCCP Compliance Text Alerts
Get OFCCP compliance alerts on your cell phone. Text the word compliance to 55678 and confirm your subscription. Provider message and data rates may apply.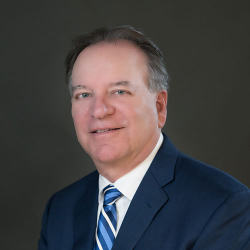 Latest posts by John C. Fox
(see all)
Latest posts by Jay J. Wang
(see all)