This story is important to understand how Legislation is now going to proceed through the United States Senate, given the rare occurrence of a 50/50 tie between Democrats and Republicans on the Senate Floor.
The Biden Administration has been delayed in the U.S. Senate as the Senate has struggled for the last almost four weeks to establish "Organizing Rules". The Senate installs these Rules via a Senate Resolution at the start of each new Congress (the two-year 117th Congress began January 4, 2021). On Wednesday, though, negotiations between the parties came to an end as the Senate passed, by unanimous consent, Senate Resolution 27 to address the staffing of Senate Committees, the rules of engagement as to tie votes in Committee,  the use of amendments to legislative bills and the use of filibusters (which otherwise slow consideration of Legislation).
So, if you want to understand how it is that Republicans will be able "to throw sand in the gears" of proposed Legislation to slow down the Senate during Democrat control of the Senate, proceed on to the Blog at the end of this story. Or if you want to understand why Democrats and Republicans will be willing to compromise on issues following the fourth closest Electoral College Presidential win in U.S. history, proceed on to the Blog at the end of this story.
First, Senate tradition previously awarded Committee Chair assignments to Democrats upon a 50/50 tie, with the Chairs going to the majority party as judged by the party of the Vice President (in this case Kamala Harris, a Democrat). However, until the "Organizing Resolution" passed Wednesday, Democrats did not take control of the Senate Committees and are only now moving into their offices and starting up their Committees, but just as they are about to be called to the Senate Chamber on Tuesday as jurors for the trial of Donald Trump;
Second, Section 1 (1) of S. Res 27 awards Committee assignments on a 50/50 basis as between Democrats and Republicans:
("…the committees of the Senate, including joint committees and special committees, for the 117th Congress shall be composed equally of members of both parties… .")
Editor's Note: Lobbying activity will now skyrocket as Committee Members become especially important as various interest groups seek to pull a Committee Member across the line to join the other side. Moreover, amendments to bills will be much more freely considered as part of that push and pull to cause potential defectors to "hold the line." Swing voters on each Committee will soon be awash in political contributions. Senator Susan Collins (R-ME), a liberal Republican who broke Republican ranks often in the last Congress, will likely be the most popular member of the Senate H.E.L.P. Committee (Health, Education, Labor and Pensions), even before the Paycheck Fairness Act bill reaches her in Committee.
Third, Section 3(1)(A) of S. Res 27 provides that tie-votes in Senate Committees will be reported to the full Senate for further consideration:
("If a committee has not reported out a measure or matter because of a tie vote, then—(A) the Chairman of the committee shall transmit a notice of a tie vote to the Secretary of the Senate and such notice shall be printed in the Record;… .")
Editor's Note: Here is another step in the process: tie-vote bills essentially go into a "holding pen" in the Senate as another process starts to consider the tie-vote bill.
Fourth, Section 3(1)(B) of S. Res 27 allows either the Majority Leader (Schumer) or Minority Leader (McConnell) to call the tie-vote bill up from the "holding pen" for debate before the full Senate to determine whether to later bring the bill before the Senate for a full Floor vote (a vote to decide whether to have a vote). However, debate on the bill at this stage (in the "holding pen") would be limited to only four hours:
("(B) after such notice of a tie vote has been transmitted, the Majority Leader or the Minority Leader may…make a motion to discharge such measure or matter, and time for debate on such motion shall be limited to 4 hours, to be equally divided between the two Leaders, with no other motions, points of order, or amendments in order: Provided, That…the Senate vote on the motion to discharge… and if agreed to, the measure or matter be placed immediately on the appropriate Calendar.")
Editor's Note: The allowance of the Minority Leader to call a bill before the Senate will become important to Republicans only if Republicans win back the House in 2022. More importantly, in a win for Democrats, Section 3(1)(B) ends debate on the bill in the "holding pen" after 4 hours, so there is no need for Democrats to mount a 60% vote to invoke cloture stopping further debate on the bill. That paves the way for a mere 50% +1 vote to allow the bill out of the "holding pen" and on to a full Senate Floor vote.
Fifth, if the bill which came out of Committee tied 50/50 then made it out of the "holding pen" to a full Floor vote, Section 3(2) of S. Res 27 guarantees 12 hours of debate on the bill before the full Senate before "cloture" could be invoked shutting off further debate if the Cloture Motion were successful.  Moreover, Democrats and Republicans agreed in S. Res 27 to continue to abide by Senate Rule XXII which requires a 3/5ths (60%) vote to invoke "cloture" to stop debate on a legislative bill in the Senate.
("Section 3(2) Notwithstanding the provisions of rule XXII of the Standing Rules of the Senate, to ensure that any cloture motion shall be offered for the purpose of bringing to a close debate, in no case shall it be in order for any cloture motion to be presented on an amendable item during its first 12 hours of Senate debate: Provided, That all other provisions of rule XXII remain in status quo.")
So, once a legislative bill gets to the floor of the Senate, this is where the so-called "nuclear option" comes to bear opening the door, potentially, for the role of the Vice-President to break tie-votes as to majority votes on the Senate Floor. The so-called "nuclear option," which if invoked (would allow Democrats to force control of this evenly divided Senate by dropping the vote margin to 50% + 1 to successfully invoke "cloture," stop a Republican filibuster (i.e., extended debate on a bill) and force a Senate Floor vote) would work like this. Vice-President Harris would procedurally get on the playing field to break a tie-vote ONLY after a Senate Floor vote on legislation were to fail to achieve a 60% majority vote to invoke cloture, stop debate on the bill and force a full Senate Floor vote.
Procedurally, after a vote failed to achieve a 60% majority, Majority Leader Schumer would then ask for a "Point of Order" to amend Senate Rule XXII to allow for a simple majority vote (50% + 1) on this particular piece of legislation. The Senate would then vote on that proposition. If that vote were to lock up 50/50, then the Vice-President would step in and cast the tie-breaker to allow amendment of the filibuster Rule contained in Senate Rule XXII to a simple majority vote for that bill (not as a change to standing rule XXII–which would require a 2/3rds "super-majority vote" of the Senate pursuant to Senate Rule XXII).
Then, with the majority vote definition now diluted to 50% + 1, presumably a Democrat Senator would make a Cloture Motion to in fact stop debate on the bill in question and force a full Senate Floor vote.  The Senate Majority Leader would then call for what would be a majority rule (only) vote on the question whether to invoke cloture and end debate on the bill.  If that vote locked-up 50/50, the VEEP would cast the deciding vote. And then, assuming cloture were invoked and the bill came up for a (majority only) full Senate Floor consideration, amendment and vote on its merits, the VEEP would again cast the tie-breaker vote if that "merits vote" were to lock up 50/50.
Editor's Note: You can see how much Legislative time this could consume with only a limited number of Legislative days in any calendar year. However, one might think that a bill making it out of the "holding pen" would then pass on the Senate Floor since 50% +1 or more of the Senate will have already voted in favor of it. But, four other events will typically come to pass raising doubt about that conclusion once a bill escapes the "holding pen."
1) Amendments to bills are now permitted once they reach the Floor of the Senate (see S Res 27 preserving that opportunity pursuant to Senate Rule XXII) and Senators voting on the merits of the bill could thus be asked to vote on a bill different than the one they voted on in the "holding pen";
2) Lobbyists will swarm the potential swing voters;
3) many Senators will say that a vote to consider a bill is not a vote for the bill: their "holding pen" vote was just that: an opportunity for bill sponsors to make their case on the Floor; and
4) the controversial "nuclear option" [dropping the 3/5ths (60%) vote majority Senate Rule XXII requires to pass legislation to a mere majority vote (50% + 1)] may have evaporated Wednesday (February 3rd), at any rate. Senator McConnell reported he had agreed to drop his fight to insist that Democrats not pursue the "nuclear option" only when two Democrat Senators [Joe Manchin (D-W. VA) and Krysten Sinema (D-AZ)] reaffirmed their earlier publicly reported statements that they would break from the Democrat line and NOT vote for the "nuclear option" were it presented to them. Accordingly, if Republicans did not break rank on a motion to amend Senate Rule XXII to allow for a mere majority vote (50% +1) on any particular piece of legislation, the Senate vote would be 50 Republicans Nay, 2 Democrats "Nay" and 48 Democrats Yea. The "Nays" would have it 52-48. The motion to amend Senate Rule XXII as to that legislative bill would thus fail and Vice President Harris would never get on the playing field to cast a tie-breaker vote. Rather, Democrats would have to pass the piece of legislation in question upon an affirmative "Yea" vote of 60 or more U.S. Senators, per Senate Rule XXII.
SO, the result appears to be emerging in the U.S. Senate that Democrats will need all 50 Democrat Senators (not counting Vice President Harris' vote) plus 10 Republican Senators to side with them on the Senate Floor to pass a piece of legislation, even assuming it can get out of Committee with either a majority vote or a tie-vote.
The lobbyists on K Street in downtown Washington D.C. lost their minds with joy upon hearing the news on Wednesday of the passage of S. Res 27. Champagne corks were popping as the lobbying playing field just tripled in size: Committee vote quality lobbying opportunities; holding pen vote opportunities, and Floor vote lobbying opportunities are all available to work during the coming controversial tug-o-war debates concerning issues deeply dividing the nation. And citizens will be amazed to watch Senate Committees designing horses which somehow turn into camels by the time the legislative meat grinder has finished with the tortuous path most controversial bills will now travel.
Can we all take another four years of this hammering/yammering back and forth? You have to wonder how aging Senators like Schumer and McConnell haven't just already keeled over with massive stress-induced heart attacks. Must be good genes and the love of the fight…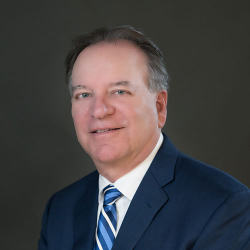 Latest posts by John C. Fox
(see all)