The DE OFCCP Week in Review (WIR) is a simple, fast and direct summary of relevant happenings in the OFCCP regulatory environment, authored by experts John C. Fox, Candee Chambers and Jennifer Polcer. In today's edition, they discuss:
Wednesday, February 17, 2021: Biden Administration Pulls Back on Industry Designed Apprenticeship Programs to Drive Apprenticeships Back to Union-Supported Registered Apprenticeship Programs
Revealing markedly different political views about which kinds of apprentice programs are effective to train America's apprentices, the Biden Administration released a coordinated three-pronged program to reverse the Trump Administration's approach to apprenticeship training.
First, The White House issued a "Fact Sheet: Biden Administration to Take Steps to Bolster Registered Apprenticeships":
Second, President Biden issued an as of yet unnumbered Executive Order rescinding Trump's EO 13801 and directing federal Executive Branch agencies to promptly consider taking steps to rescind any orders, rules, regulations, guidelines, or policies implementing the Trump Executive Order.
Note: President Trump had previously issued EO 13801 (titled "Expanding Apprenticeships in America") to create an industry-designed apprentice program as an alternative to the "Registered Apprenticeships" ETA and national unions in the United States favored. Industry leaders have long argued that the Registered Apprenticeship programs were unnecessarily ponderous, expensive, slow to deliver apprentices and too paperwork heavy. As a result of President Biden's Executive Order, Registered Apprenticeship Programs are now the only available federally sponsored apprenticeship programs ETA may approve for federal funding.
Third, ETA announced that it had suspended its acceptance and review of new or pending applications for Standards Recognition Entities (SREs) in the Industry-Recognized Apprenticeship Program (IRAPs).
According to ETA's announcement, "the Biden administration is concerned that the IRAP program creates a redundant apprenticeship program, with duplicate and often inferior systems that compete with the highly successful and longstanding Registered Apprenticeship Program. Any proposed changes to the regulation will include a public notice and comment rulemaking. In the past decade alone, the Registered Apprenticeship Program has jump-started the careers of more than 1.9 million U.S. workers in over a thousand occupations ranging from traditional trades like Electrician, Carpenter and Plumber, and newer fields such as Software Developer, Wind Turbine Technician, Cybersecurity Analyst, Hotel Manager, Pharmacy Tech and 5G Wireless Technicians."
For the moment, the three coordinated actions the Biden Administration launched on Wednesday have no impact on the 27 SREs currently approved. Moreover, all IRAPs which SREs have already recognized may continue to perform their IRAP functions. Finally, previously approved SREs may also continue to recognize additional IRAPs.
Wednesday, February 17, 2021: CA Pay Data Reporting Portal Opened
California employers of 100 or more employees must report pay and hours-worked data by establishment, job category, sex, race, and ethnicity to the California Department of Fair Employment and Housing (DFEH) by March 31, 2021, and annually thereafter. This reporting is required under Government Code section 12999 enacted in Senate Bill 973.
The Pay Data Reporting homepage contains numerous resources, including the now "live" pay reporting portal.
Backstory
See our previous reporting on the CA Pay Data Reporting Law:
California Quietly Gives Guidance on Employees Outside of CA, and other Updates, as to its New Component 2 Pay Reporting Look-A-Like Tool (Blog 11/30/2020)
California Will Require Pay and Hours Worked Data Confidentially Reported By 10 "Wage Ranges" and 10 Job Categories by March 31, 2021, in a New Component 2 "Look-a-Like" Reporting Law (Blog 10/5/2020)
Thursday, February 18, 2021: Equality Act Back on the Table
Representative David Cicilline (D – R.I.) reintroduced Bill H.R.5, the "Equity Act," in the House of Representatives along with all House Democrats, who joined as co-sponsors. During its last go-around, the Bill passed the House on May 17, 2019, but ultimately failed entirely in the Senate.
The Equity Act – Findings & Purpose
The Bill identifies 19 different findings, most of which conclude that members of the LGBTQ community and women often face discrimination when seeking housing, employment, and credit. As such, the Act aims to:
"…expand as well as clarify, confirm and create greater consistency in the protections and remedies against discrimination on the basis of all covered characteristics and to provide guidance and notice to individuals, organizations, corporations, and agencies regarding their obligations under the law."
Covered characteristics include race, color, religion, sex, sexual orientation, gender identity, and national origin.
Stay tuned as we watch the Equity Act play out during its journey in the Biden Administration.
Friday, February 19, 2021: Video Premiere of the Customized Employment Method to Hire Veterans with Disabilities
The U.S. Department of Labor will premiere the "Customized Employment Works for Veterans" videos next week. The videos feature businesses that meet their hiring needs by using Customized Employment to hire veterans with disabilities.
Customized Employment
Customized Employment is a collaborative method that allows for the employer-employee relationship to be negotiated and personalized in a manner that works for both. Jim Pfander, General Manager of the Akron RubberDucks, a Major League Baseball AAA Minor League Baseball team, will discuss the videos and explain the positive impact that veteran Bob Simonovich is making at his ballpark.
Experts on employing veterans with disabilities and leaders from the U.S. Departments of Labor and Veterans Affairs will join the presentation.
The Video Premiere
Tuesday, February 23, 2021
3:00 – 4:00 p.m. EST
Register Online
Friday, February 19, 2021: EARN Updated COVID-19 Resources and Tools
The Employer Assistance and Resource Network on Disability Inclusion (EARN) updated its web page on "COVID-19 Workplace Resources and Tools." The page now includes information on:
COVID-19 and the Americans with Disabilities Act,
telework as an accommodation,
supporting employee mental health during COVID-19, and
workplace health and safety.
The site also provides links to guidance from various federal agencies, including the Equal Employment Opportunity Commission, the Centers for Disease Control and Prevention, the Occupational Safety and Health Administration, and others. Updates include recent Executive Orders from the Biden Administration supporting pandemic response and recovery.
Friday, February 19, 2021: A Future Where Virtual, Augmented, and Mixed Reality (XR) Technologies are Accessible
The Partnership on Employment & Accessible Technology (PEAT) released a case study, "A Future Where XR is Born Accessible," as part of its "Accessibility Playbook for Emerging Technology Initiatives." The XR Access Initiative, launched in 2019, focuses on making virtual, augmented, and mixed reality (XR) technologies accessible to people with disabilities. The case study offers an in-depth look at the best practices and lessons learned from XR Access that helped inform the Playbook's strategies.
During its first year in operation, XR Access was a volunteer-led effort with nominal financial support for basic operations from its founding organizations, Cornell Tech and Verizon Media, and strategic project management support from PEAT. Working group leaders, researchers, and other participants also volunteered their time to execute XR Access activities for the year.
In 2021, the initiative will begin implementing a new strategy developed in collaboration with the XR Access community to sustain and expand its impact. It sets the stage for formalizing how the initiative is managed, implementing a new funding model, adjusting work streams into three focus areas, and building new partnerships with associations and technology companies.
Friday, February 19, 2021: WHD Withdrew Independent Contractor and Truck Driver Sleep Time Opinion Letters
The U.S. Department of Labor's Wage and Hour Division (WHD) withdrew two Opinion Letters about policies under the Fair Labor Standards Act, FLSA2019-6 and FLSA 2019-10.
The WHD delayed the Opinion Letters (see our previous story) on February 5, 2021, per President Biden's "Regulatory Freeze Pending Review." After further review and consideration, the Agency withdrew the Opinion Letters altogether.
Opinion Letter FLSA2019-6 (see our previous story) addressed the same issue under consideration by the Department – independent contractor status under the FLSA (see our story and bonus blog).
Opinion Letter FLSA2019-10 (see our previous story) "was inconsistent with longstanding WHD interpretations regarding the compensability of time spent in a truck's sleeper berth. Several courts have declined to follow this letter, determining, among other reasons, that it was inconsistent with the Department's regulations, unpersuasive, and not entitled to deference, in part because the letter did not adequately explain WHD's change in position. These courts have instead continued to follow the Department's longstanding prior position. To the extent that FLSA2019-10 withdrew prior Opinion Letters, those letters are reinstated."
THIS COLUMN IS MEANT TO ASSIST IN A GENERAL UNDERSTANDING OF THE CURRENT LAW AND PRACTICE RELATING TO OFCCP. IT IS NOT TO BE REGARDED AS LEGAL ADVICE. COMPANIES OR INDIVIDUALS WITH PARTICULAR QUESTIONS SHOULD SEEK ADVICE OF COUNSEL.
SUBSCRIBE.
Compliance Alerts
Compliance Tips
Week In Review (WIR)
Subscribe to receive alerts, news and updates on all things related to OFCCP compliance as it applies to federal contractors.
OFCCP Compliance Text Alerts
Get OFCCP compliance alerts on your cell phone. Text the word compliance to 55678 and confirm your subscription. Provider message and data rates may apply.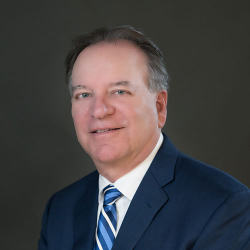 Latest posts by John C. Fox
(see all)