The DE OFCCP Week in Review (WIR) is a simple, fast and direct summary of relevant happenings in the OFCCP regulatory environment, authored by experts John C. Fox, Candee Chambers and Jennifer Polcer. In today's edition, they discuss:
Monday, April 12, 2021: First-Ever Chief Diversity & Inclusion Officer Appointed at the Department of State
The Department of State announced the appointment of Ambassador Gina Abercrombie-Winstanley as the first-ever Chief Diversity & Inclusion Officer (CDIO).
Antony J. Blinken, Secretary of State, announced
"The State Department simply isn't as diverse and inclusive as it needs to be. The numbers speak for themselves. Last year, the Government Accountability Office found that racial or ethnic minorities in the department's Civil Service were up to 29 percent less likely to be promoted than their white peers with similar qualifications. The report also found that the higher up you went in the department, the lower the proportion was of women and racial or ethnic minorities. In other words: up in rank, down in diversity."
The Mission
To develop a robust framework for fostering diversity and inclusion in the workforce.
To align and advance diversity and inclusion efforts across the department.
To hold everyone accountable – including senior leadership – which hasn't happened in the past.
Ambassador Abercrombie-Winstanley will assist in finalizing and implementing a Diversity and Inclusion Strategic Plan, which – for the first time – was developed with representatives of every bureau, as well as bureau and post diversity councils and employee affinity groups.
Monday, April 12, 2021: Employers Beware – Liquidated Damages Under FLSA Have Returned
In a blog post, "Liquidated Damages in Settlements in Lieu of Litigation," Jessica Looman,  Principal Deputy Administrator for the U.S. Department of Labor's Wage and Hour Division (WHD), announced that effective April 9, 2021 the Agency returned to pursuing pre-litigation liquidated damages.
The Law
Under the Fair Labor Standards Act (FLSA), employers which violate the Act's provisions concerning minimum wages, overtime compensation, and protections for employees who receive tips are liable for unpaid wages or unlawfully kept tips and for an additional equal amount as liquidated damages—often called "double damages." (29 U.S.C. § 216(b),§ 216(c)).
The Past
Before June 23, 2020, the WHD sought liquidated damages in particularly egregious cases of intentional violations upon the concurrence of the Solicitor's Office. But then President Trump issued Executive Order 13924, Regulatory Relief to Support Economic Recovery (May 2020). This was an Order to federal Executive Branch agencies to reduce the regulatory impact on businesses in America during the COVID-19 pandemic.  On behalf of the WHD doing its part, then WHD Administrator Cheryl M. Stanton issued Field Assistance Bulletin 2020-2 dated June 24, 2020. Now, skip forward 7 months to President Biden's February 24, 2021 revocation of EO 13924. And, now we are back to where we began with Ms. Looman now rescinding Field Assistance Bulletin 2020-2 (now stripped from WHD's website) and replacing it with Field Assistance Bulletin 2021-2.
The Present
According to this new FAB, "…WHD will return to pursuing liquidated damages from employers found due in its pre-litigation investigations provided that the Regional Solicitor (RSOL) or designee concurs with the liquidated damages request."
The Future
Per the FAB, the assessment of liquidated damages instead of litigation will occur on a case-by-case basis. WHD may not make a demand for liquidated damages without first obtaining concurrence from the RSOL or designee. WHD will not assess liquidated damages where the employer has set forth credible evidence of a good faith defense or where the RSOL deems the matter inappropriate for litigation.
Friday, April 16, 2021: Paycheck Fairness Act Passed House
The Paycheck Fairness Act (H.R. 7) passed in the House of Representatives, now moving it to the Senate to consider. The Act passed on an almost unanimous vote of Democrats (one did not vote, but one Republican crossed over to join the Democrats and Independents – see graph below).
Passed. Simple Majority Required. Source: House.gov
Bill Summary
See a detailed discussion of the contents of the Act in our January 28, 2021, WIR story titled "The Paycheck Fairness Act Surfaces…Again." We also highlighted there the specific requirements the Act, if passed into law, would impose on the Office of Federal Contract Compliance Programs and the Equal Employment Opportunity Commission.
What's Next?
The Paycheck Fairness Act faces an uphill battle, of course, in the U.S. Senate. First, it has to get out of Committee, and then would have to receive 60 "Yea" votes from Senators…not a mere majority as in the House. The Senate Majority Leader will refer the Act to the Senate Health, Education, Labor and Pensions (H.E.L.P.) Committee. If the Act stalls there on an 8-8 tie vote with Democrats and Republicans voting along "party lines," Senate Majority Leader Schumer may act to "save" the Act from dying in Committee by ordering it up to the Senate for a full Senate Floor vote, as is his right as Senate Majority Leader of a Senate split 50/50 between Democrats and Republicans. To end any filibuster in the Senate against the Act, however, Senate Rule XXII (explained in detail in our Feb. 7, 2021 blog) requires a 60-vote majority. In other words, that would require all 48 Democrat Senators, plus both Independents, and 10 Republicans to vote in favor of the Act. It is more likely a meteor would hit earth before that would happen in this Senate.
Friday, April 16, 2021: Employer Resources for Individuals with Post-COVID Conditions
Although most people with COVID-19 get better within weeks to months of illness, some do not. The Centers for Disease Control (CDC) uses the term post-COVID conditions to describe health issues that persist more than four weeks after first being infected with the virus that causes COVID-19. "Long COVID" is one type of post-COVID conditions. Like others with chronic health conditions, these individuals may be covered by the Americans with Disabilities Act and other disability nondiscrimination laws and regulations and thus may be entitled to workplace accommodations.
The Job Accommodation Network (JAN) wrote a blog post, "Accommodating Employees with Covid-19-Related Symptoms," to assist employers to understand issues related to this topic.
Upcoming OFCCP Event: Construction Compliance Checks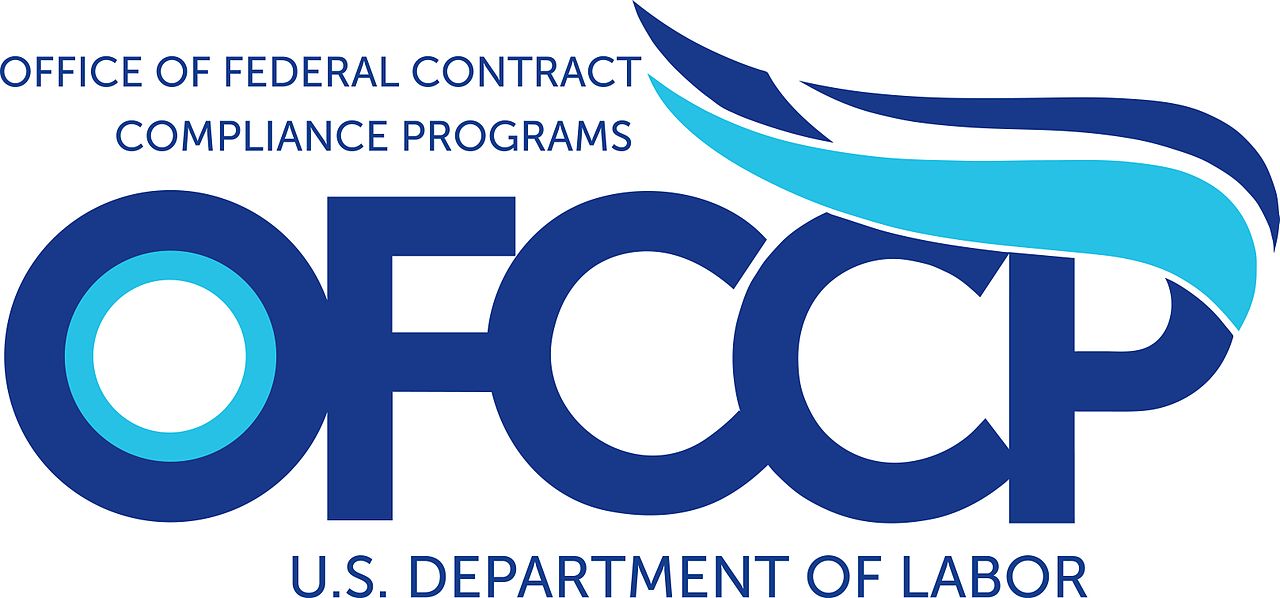 The Office of Federal Contract Compliance Programs (OFCCP) will host a Construction Compliance Check training program on Thursday, April 22, 2021. The Agenda includes:
Scheduling and Timelines
Contract Coverage & Jurisdiction
Construction Compliance Check Control Sheet
Compliance Assistance
Denial of Access

Date and Time: Thursday, April 22, 2021, 10:00 am – 12:00 pm EDT
Registration: Eventbrite
THIS COLUMN IS MEANT TO ASSIST IN A GENERAL UNDERSTANDING OF THE CURRENT LAW AND PRACTICE RELATING TO OFCCP. IT IS NOT TO BE REGARDED AS LEGAL ADVICE. COMPANIES OR INDIVIDUALS WITH PARTICULAR QUESTIONS SHOULD SEEK ADVICE OF COUNSEL.
SUBSCRIBE.
Compliance Alerts
Compliance Tips
Week In Review (WIR)
Subscribe to receive alerts, news and updates on all things related to OFCCP compliance as it applies to federal contractors.
OFCCP Compliance Text Alerts
Get OFCCP compliance alerts on your cell phone. Text the word compliance to 55678 and confirm your subscription. Provider message and data rates may apply.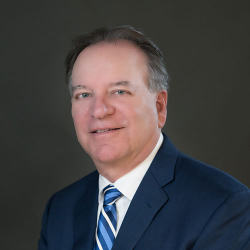 Latest posts by John C. Fox
(see all)