The DE OFCCP Week in Review (WIR) is a simple, fast and direct summary of relevant happenings in the OFCCP regulatory environment, authored by experts John C. Fox, Candee Chambers and Jennifer Polcer. In today's edition, they discuss:
Wednesday, July 21, 2021: Former National Women's Law Center Counsel Joins OFCCP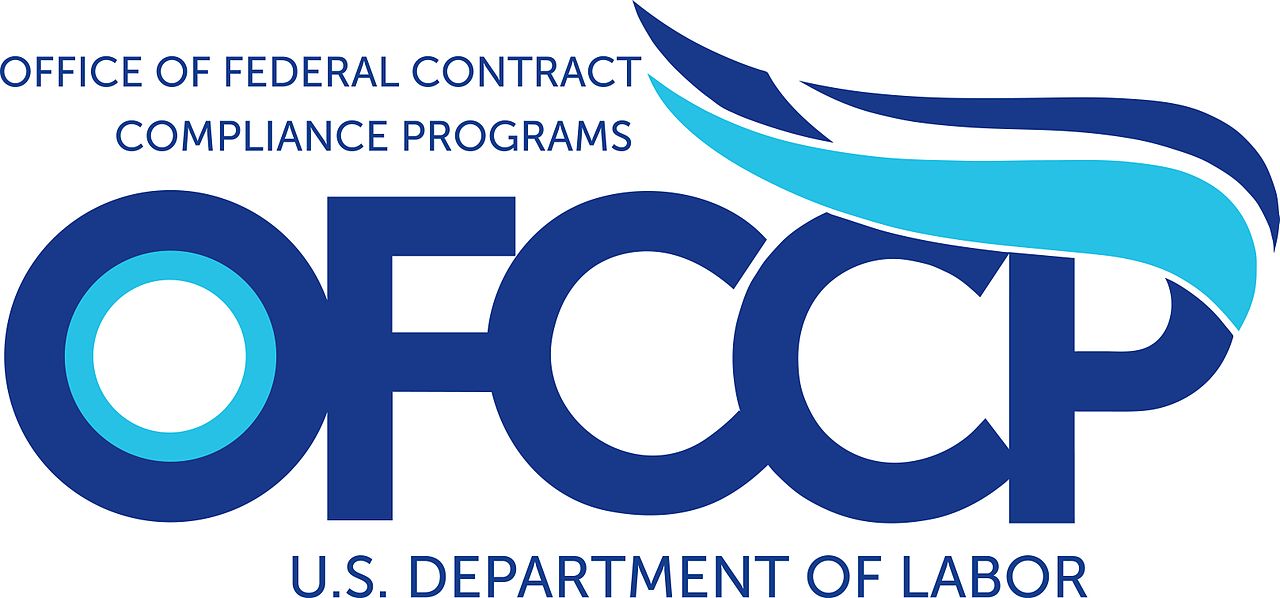 OFCCP Director Jenny Yang announced her selection of Maya Raghu as the agency's Deputy Director for Policy.
Before joining OFCCP, Ms. Raghu worked as the Director of Workplace Equality and Senior Counsel for the National Women's Law Center (NWLC), a women's advocacy group. Sound familiar? You may recall our Week-In Review stories referencing the NWLC throughout the Component 2 "Pay Data Saga" of the EEO-1 Annual Survey.
The NWLC is the group that filed suit against the OMB to push for the EEO-1 Pay Data "Component 2" to be collected from employers. You may see the case details in our story in March of 2019, EEO-1 Pay Data – Back on the Table?
Wednesday, July 21, 2021: Union Displays of "Scabby the Rat" and Anti-Company Bannering OK Near Neutral Sites
With two Republican Members (Kaplan and Ring) of the National Labor Relations Board ("NLRB" or "Board") voting with the (currently) lone Democrat Member and Chair of the NLRB (McFerran), the Board upheld its historic precedent allowing even grotesque union public displays attacking a neutral company NOT involved in the union's "primary" dispute with the company with which the union was in contract.  Member Emmanuel, a Republican Member, dissented.
The case had drawn great interest in the employer community because its stark facts revealed a union (Local 150 of the International Union of Operating Engineers: IUOE…near Chicago) bringing a neutral company (Lippert), not involved in disputes with Local 150, directly into the union's dispute with another company (MacAllister) which was in a contract dispute with Local 150. The Board held, however, that the question was not whether Local 150 sought to or did bring Lippert into Local 150's dispute with MacAllister. Rather, the question was whether Local 150's actions violated Section 8(b)(4)(ii)(b) of the National Labor Relations Act (NLRA) [which prohibits actions which "threaten, coerce, or restrain" neutral companies not in a contract dispute with the union].
The three Member Board majority found the use of the displays and banners at issue in this case did not "threaten," "coerce" or "restrain" Lippert, the neutral company dragged into Local 150's dispute with MacAllister. The trial record was notably devoid of persuasive evidence that the at-issue displays and banners caused the undue pressure on Lippert which Local 150 had hoped to achieve with its display and banners. You may find the text of Section 8(b)(4)(ii)(b) of the NLRA at 29 U.S. Code Section 158(b)(4)(ii)(b).
NOTE: The five-Member bi-partisan Board is currently short-handed by being down one (Democrat) Member. Accordingly, two of the three Republican NLRB Members were necessary to join Chair McFerran to uphold Board precedent in this controversial area of traditional labor law.
The case is International Union of Operating Engineers, Local Union No. 150 a/w International Union of Operating Engineers, AFL–CIO and Lippert Components, Inc., Case 25–CC–228342L, 371 NLRB 8 (2021) which the NLRB announced by Press Release here.
Background Note: To prevent labor strikes, picketing and boycotts from crippling interstate commerce by rippling potentially nationwide beyond the contracting company in a primary dispute with its union and then secondarily impacting all suppliers to that contracting company, the NLRA prohibits, among many other things, "secondary boycotts." These are union boycotts aimed at neutral suppliers not in a dispute with the union to pressure the neutrals to pressure their customer (the company in a "primary" dispute with which the union is in contract). Secondary boycotts are illegal because they are not aimed at just the target company in contract with the disgruntled union exercising its economic rights the NLRA statutorily protects. Specifically, the Board has historically interpreted Section 8(b)(4)(ii)(B) of the NLRA to prohibit a union from undertaking actions which "threaten, coerce, or restrain" neutral companies not in contract dispute with the union.
The question before the Board was whether the use of what the Dissent described as an "imposing" "Scabby the Rat" inflatable balloon along with the use of a banner attacking Lippert for doing business with MacAllister (with which the union had a primary dispute) constituted unlawful secondary protest activity because it unlawfully threatened, or coerced or restrained Lippert's willingness to do business with MacAllister.
While the First Amendment rights of unions to voice their opinions about companies haunted and colored the background of this case, the Board ducked the constitutional issue by not reaching it. Instead, the three-Member majority dismissed Lippert's Petition to the Board finding that they were "…not persuaded that the inflatable rat must be deemed intimidating and coercive within the meaning of Section 8(b)(4) because of its size or appearance. To be sure, the rat symbolically expressed the Union's contempt for MacAllister as a "rat"—and for Lippert for doing business with MacAllister. But any impact achieved by the application of this label is a result of 'mere persuasion,' not proscribed intimidation. Simply put, to find a violation under the circumstances here would put the Board squarely at odds with decades of precedent interpreting Congress' intent in enacting Section 8(b)(4)(ii)(B)."
So, ironically, while the union won this case, it is because the Board found the union's efforts to threaten, to coerce and to restrain Lippert to have failed. This brings into question the continuing practical utility to unions of "Scabby the Rat" or banner attacks on neutrals, even when well-placed, as was this inflatable and their accompanying banners. [Indeed, one of the authors of this WIR has seen his children react with glee and pleasure at the sight of Scabby the Rat on street corners thinking it part of a Disneyland display or that the Macy's Day Thanksgiving parade had finally come to San Jose].
Here is how the majority framed the legal question before the Board:
"The question presented in this case is whether the [International Union of Operating Engineers, Local Union No. 150 a/w International Union of Operating Engineers, AFL–CIO] union violated Section 8(b)(4)(ii)(B) of the National Labor Relations Act by displaying a 12-foot-tall inflatable rat and two stationary banners measuring 8 by 3.75 feet near an entrance to a recreational-vehicle (RV) trade show hosted by Thor Industries, an RV manufacturer. This display targeted Lippert Components, a company that supplied components for Thor's RVs and that did business with MacAllister Machinery. The Union had a labor dispute with MacAllister, not with Lippert or Thor; its objective was to force Lippert to cease doing business with MacAllister." [fn omitted]
Dissenting Member Emanuel put a bit more color on the facts of the case:
"The facts in this case are undisputed. The Union had a primary labor dispute with MacAllister Machinery, Inc. (MacAllister), and had no primary dispute with the Charging Party, Lippert Components, Inc. (Lippert). Lippert, which rents equipment from MacAllister, is a major supplier of components to the recreational vehicle industry. The Union took aim at Lippert at one of the largest trade shows in the United States for recreational vehicles, held in Elkhart, Indiana. The 4-day trade show was hosted by Thor Industries, a prominent American manufacturer of recreational vehicles. Thor Industries is one of Lippert's largest customers, annually purchasing approximately $800 million worth of goods from Lippert. The trade show provides a platform for suppliers to the recreational vehicle industry to display their products. Lippert's products and services were displayed at the Recreational Vehicle Hall of Fame in Elkhart, and the trade show spanned the grassy area on either side of the Hall of Fame. At the entrance to the trade show, the Union erected an imposing 12-foot inflatable rat, replete with red eyes, fangs, and claws. Adjacent to the giant rat, the Union displayed two large banners, each measuring about 8 feet by 4 feet. One of the banners declared "Shame on Lippert Components, Inc., for Harboring Rat Contractors." The other banner read, "OSHA Found Safety Violations Against MacAllister Machinery, Inc." Two union representatives were posted next to the display at all times. The Union maintained the rat-and-banner display, along with its two attending representatives, for the 4 full days of the trade show, commencing approximately at 9:30 a.m. and lasting until about 5 p.m. each day. Attendees of the trade show drove past the giant inflatable rat and two banners to park in the grassy field near the Hall of Fame."
How We Got Here
What's the History on Scabby?
For over 40 years, New York City unions have used rats as a symbol of protest. Employees who used to replace union employees during a labor strike were historically called "rats" (or "scabs"), explaining the origins of the rodent. The first reference in print of using an inflatable rat at a union protest appeared in a 1976 New York Times article about a sanitation worker strike. Big Sky Balloons & Searchlights in Plainfield, Illinois (about 45 miles south west of Chicago) created the current line of (now) six Scabby the Rat sizes and demeanors for a Chicago brick workers' union in 1990. [Before you rush to your keyboard to order your own rat off of Amazon, please know that Big Sky sells six sizes of the balloons for between $2600 and $9300 (not including tax, shipping, insurance and accessories)].
Thursday, July 22, 2021: Comment Now on $15.00 Minimum Wage for Federal Contractors
The U.S. Department of Labor's Wage and Hour Division published a Notice of Proposed Rulemaking to establish standards and procedures to implement and enforce President Biden's April 30, 2021 Executive Order 14026, which, among other things, requires a $15.00/hr. minimum wage for federal Government Contractors.
Executive Order 14026 requires:
an increase to the minimum wage for employees performing work "on or in connection with covered federal contracts" to $15.00/hour beginning Jan. 30, 2022,
indexing of the federal minimum wage for federal contractor employees to an inflation measure in future years,
elimination of the tipped minimum wage for federal contract workers by 2024,
ensuring a $15.00/hr. minimum wage for employees with disabilities performing work on or in connection with covered contracts,
restore minimum wage protections to outfitters and guides operating on federal lands.
 "Our proposed regulations to implement President Biden's Executive Order will ensure taxpayer dollars uphold the dignity of work, and provide a living wage to workers on federal contracts, including cleaning, maintenance, nursing and food service workers whose efforts are critical to the nation's pandemic recovery," said Wage and Hour Division Acting Administrator Jessica Looman.
Important Notes
See our previous story, "Federal Contractors Beware – New Minimum Wage Coming," for a deeper dive into EO 14026, including timelines, exceptions, and action items.
Submit comments on the proposed rule by 11:59pm EST on August 23, 2021.
Thursday, July 22, 2021: Vice President Kamala Harris Cast the Deciding Vote to Confirm Controversial Nominee to be the New NLRB General Counsel
With the U.S. Senate vote tied 50 Yay's to 50 Nay's (strictly along party lines), Vice President Harris came off the bench to cast her tie-breaking vote for only the eighth time. The Vice President's vote thus pushed nominee Jennifer Ann Abruzzo's confirmation to be General Counsel of the National Labor Relations Board (NLRB). Ms. Abruzzo will serve a term of four years.
What Is the Controversy with Ms. Abruzzo's Nomination?
Ms. Abruzzo's nomination is controversial because she reportedly participated in President Biden's January 21, 2021 decision to terminate then sitting NLRB General Counsel (Peter Robb) before the term of office ended which the Senate had voted to confirm Mr. Robb to serve. In her hearing, Sen. Richard Burr [R-NC] stated [about Ms. Abruzzo] "If confirmed she'll come in with a dark cloud, quite frankly, above her head."
See our story from May of 2021, "Two Yays And A Tie for Senate Labor Nominees," for the full scoop.
Thursday, July 22, 2021: WHD To Host Prevailing Wage Seminars
The U.S. Department of Labor's Wage & Hour Division announced upcoming virtual events to discuss prevailing wage requirements the Davis-Bacon and Service Contract Acts impose. The WHD has striven to structure these training events to assist employers, stakeholders, and employees to understand WHD's various Rules implementing these two prevailing wage statutes.
Event Details
August 11, 2021: Davis-Bacon Act
August 12, 2021: Service Contract Act
August 25, 2021: Service Contract Act
August 26, 2021: Davis-Bacon Act
All sessions are from 1:30 to 3:30 p.m. EST.
Attendance is free, but registration is required by August 11, 2021.
The seminars will include video training on various Davis-Bacon Act and Service Contract Act topics that participants can view on demand. "Live" question and answer sessions will immediately follow each training session.
"Prevailing wage laws ensure that the federal government's purchasing power pays local wages and protects fair competition among contractors," said Wage and Hour Division Acting Administrator Jessica Looman. "These seminars provide an excellent opportunity for the entire contracting community to ensure they have the information they need to comply with the law. They also reflect our longstanding commitment to education and enforcement."
Friday, July 23, 2021: ODEP Revealed NDEAM 2021 Poster
The USDOL Office of Disability Employment Policy (ODEP) unveiled its official poster for National Disability Employment Awareness Month (NDEAM) 2021. The poster, available for download in English and Spanish, illustrates this year's NDEAM theme, "America's Recovery: Powered by Inclusion."
The design conveys the importance to ensure that individuals with disabilities have full access to employment and community involvement during the national recovery from the COVID-19 pandemic.
NDEAM is held each October to commemorate the many and varied contributions of individuals with disabilities to America's workplaces and our economy.
THIS COLUMN IS MEANT TO ASSIST IN A GENERAL UNDERSTANDING OF THE CURRENT LAW AND PRACTICE RELATING TO OFCCP. IT IS NOT TO BE REGARDED AS LEGAL ADVICE. COMPANIES OR INDIVIDUALS WITH PARTICULAR QUESTIONS SHOULD SEEK ADVICE OF COUNSEL.
SUBSCRIBE.
Compliance Alerts
Compliance Tips
Week In Review (WIR)
Subscribe to receive alerts, news and updates on all things related to OFCCP compliance as it applies to federal contractors.
OFCCP Compliance Text Alerts
Get OFCCP compliance alerts on your cell phone. Text the word compliance to 55678 and confirm your subscription. Provider message and data rates may apply.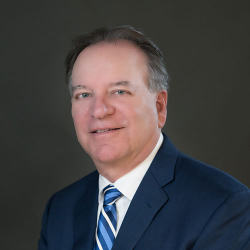 Latest posts by John C. Fox
(see all)