The DE OFCCP Week in Review (WIR) is a simple, fast and direct summary of relevant happenings in the OFCCP regulatory environment, authored by experts John C. Fox, Candee Chambers and Jennifer Polcer. In today's edition, they discuss:
Sunday, April 25, 2021: The Oscars Made History – New Accessibility Standards Are Here!
This year's Oscars ceremony was the most accessible for viewers yet! In a TV broadcast first, a live "audio description" was available for the live telecast nationwide. Google sponsored both this year's closed-captioning and "audio description."
"Audio description" is a narrated description of a program's key visual elements occurring in between the dialogue. Audio description seeks to allow viewers with vision impairments or who are blind to take in the activities occurring on the screen, which many claim provides vision-impaired viewers a much richer experience. VITAC and Audio Eyes provided the technology. See the hashtag #OscarsAD on Twitter to see the reactions.
During the show, Google ran an ad that featured Google employee Tony Lee, a child of deaf parents. The feature explores how his family communicates today with the help of Google products, including Live Transcribe, Captions in Google Meet, and Live Caption on Android and Chrome.
We want to send a shout-out to Google, a DirectEmployers Member, for making this possible and for all you and many of our other Members do to support disability inclusion!
Additional Note: Haley Moss pointed out in her powerful and educational disability accommodation presentation at DEAMcon21 that there was also a ramp to the Academy Awards stage for the first time in Academy history.
Monday, April 26, 2021: OFCCP Director Sets The Stage For What's To Come: CSALS and OFCCP Audit Selection Methodology to Continue
OFCCP Director Jenny Yang kicked off DEAMcon21 (DirectEmployers Annual Meeting conference 2021) with a bang! Before a record-breaking virtual attendance of DE Members, Partners, and State and Government Employees, Ms. Yang covered not only the first 100 days in office but allowed for a great question and answer session. Director Yang also requested live interactive feedback from DEAMcon21 attendees on diversity training. From pandemic recovery to audit enforcement, here's what you should know!
The top priority for the Agency?
Rebuilding. OFCCP is operating at an all-time low of 451 full-time employees (see WIR 3/12/19 with a staffing recap from 2009-2018). In addition to hiring (if budget allows), the agency is "taking a fresh look" at the compliance evaluation and scheduling process and plans to "rebuild and strengthen" its enforcement program (see Candee Chambers' "Queen's Gambit" Blog which went viral with its publication in our WIR 3/8/21 describing OFCCP's scrapping of 1,750 audits effective March 2, 2021).
Audit types that OFCCP will continue to use are:
an establishment-based Compliance Review;
a CMCE (Corporate Management Compliance Evaluation), aka "Glass-Ceiling audit of corporate headquarter facilities: another form of an establishment-based Compliance Evaluation;
FAAP (Functional Affirmative Action Plan) reviews, and
"university compliance reviews," another form of an establishment-based Compliance Evaluation.
The Agency will also complete all Section 503 and VEVRAA Focused Reviews already in progress at the time of OFCCP's March 2, 2021 announcement (see WIR 3/25/19 & WIR 11/12/19) and the 200 construction "Compliance Checks" in progress (see WIR 9/11/20).
Breaking News: You Heard it Here First
CSALS & OFCCP audit selection transparency to continue: Director Yang also responded to a question from Candee Chambers that OFCCP will continue to publish both the CSALs and OFCCP's audit selection methodology. Director Yang gave no indication, however, as to when OFCCP would publish its next CSAL.
Director Yang wants all contractors to know that hiring and compensation will continue to be a "core part" of the Agency's work. Why? These are areas where it is especially difficult for employees and applicants to learn about potential discrimination problems, according to Director Yang.. Applicants rarely know why they were not selected, and pay secrecy has been the norm in many industries for many years, Director Yang said.
Construction contractors should be aware that OFCCP plans to "reinvigorate construction enforcement work." We foreshadowed this in an April 6, 2020 WIR. This includes a new centralized system for scheduling construction contractors for compliance reviews in response to the Baker DC case decision which found a portion of OFCCP's construction methodology unconstitutional (See WIR 4/6/18) in addition to the 200 Compliance Checks OFCCP is just now beginning to undertake (20 completed through the end of March 2021 according to OFCCP's website).
Diversity Training – what are your thoughts? EO 13590 is gone (see WIR 1/4/21 and WIR 1/21/21) and the need for diversity training has never been greater, Director Yang asserted. In an interactive session with DEAMcon21 participants, Director Yang asked how employers could use diversity training in an effective manner? Stay tuned for your chance to speak up at what Director Yang promised would be coming stakeholder meetings on best practices and success stories. OFCCP apparently intends to host and invite discussion and debate about the proper scope of D&I training. Nonetheless, Director Yang was specific that OFCCP did not intend to publish a Rule prescribing D&I training of one type or another.
Telework Forever? After seeing how effective employees have been over the past year while teleworking, the U.S. Department of Labor (DOL) surveyed its employees on this topic. Well over 60% of respondents said they prefer to telework all or nearly all of the time. The DOL, like many employers, is exploring telework, even after the pandemic.
"Increased telework presents an opportunity to expand employment opportunities for workers with disabilities and workers with caregiving responsibilities," Director Yang asserted.
The Affirmative Action Program Verification Interface program the Trump OFCCP got under way at the Office of Management and Budget (OMB) is still under review at OMB. The now three-year "AAP certification" saga continues, such that contractors now wonder if it will in fact occur. Director Yang gave no timetable for OMB's review of OFCCP's proposal, or the form of certification which OMB might approve, if any.
As proposed in the Trump OFCCP request to OMB, contractors would annually certify (only, i.e., not deliver AAPs wholesale to OFCCP outside of a regularly scheduled Compliance Review or Complaint investigation) that they have and maintain a current AAP that they could submit through a secure portal if selected for an OFCCP Compliance Evaluation. See WIR 10/8/19 (AAP verification "coming any day" now: Director Craig Leen at NELI 2019); See WIR 12/29/20 (OFCCP wants more comments on its proposal to OMB); See WIR 3/15/21 (OFCCP website "Affirmative Action Plan verification coming soon" announcement).
While debate has reigned in the contractor community as to whether OFCCP would seek just the contractor's "certification" or seek to obtain contractor AAPs by the tens of thousands, Director Yang spoke as though she were assuming only the "certification" would occur in warning contractors to stand ready to submit their AAPs if the contractor failed to properly certify its compliance with its AAP obligations.
Ready to use new the new EEO tabulation to determine the percentage availabilities in your AAP for Minorities and Women? Hang tight. Although some of the recently released 2014-2018 EEO Tabulations (used to determine the availability of women and minorities) are available, Director Yang noted that not all of the Census Bureau tools and resources are complete. OFCCP will notify contractors when to begin using the new availability data at a date yet to be determined. Director Yang promised that OFCCP would also offer free training in the future.
Gender identity and sexual orientation have been protected classes under an Amendment to EO 11246 since 2014, Director Yang reminded the DEAMcon21 audience. However, given President Biden's new Executive Order (EO) on combating sex discrimination, including gender identity and sexual orientation (see WIR 1/20/21), stay tuned to hear OFCCP's plans to implement this Order.
The Ombudsman Program will continue. Marcus Stergio has handled 95 referrals for Mediation of audit disputes so far this fiscal year (verses 25 at this time last year). Mr. Stergio's title has changed to "Ombuds" versus "Ombudsman," although the on-line National Office Personnel Directory still reflects his prior (gendered) title.
Monday, April 26, 2021: OFCCP Announced A New Course – But You May Want To Wait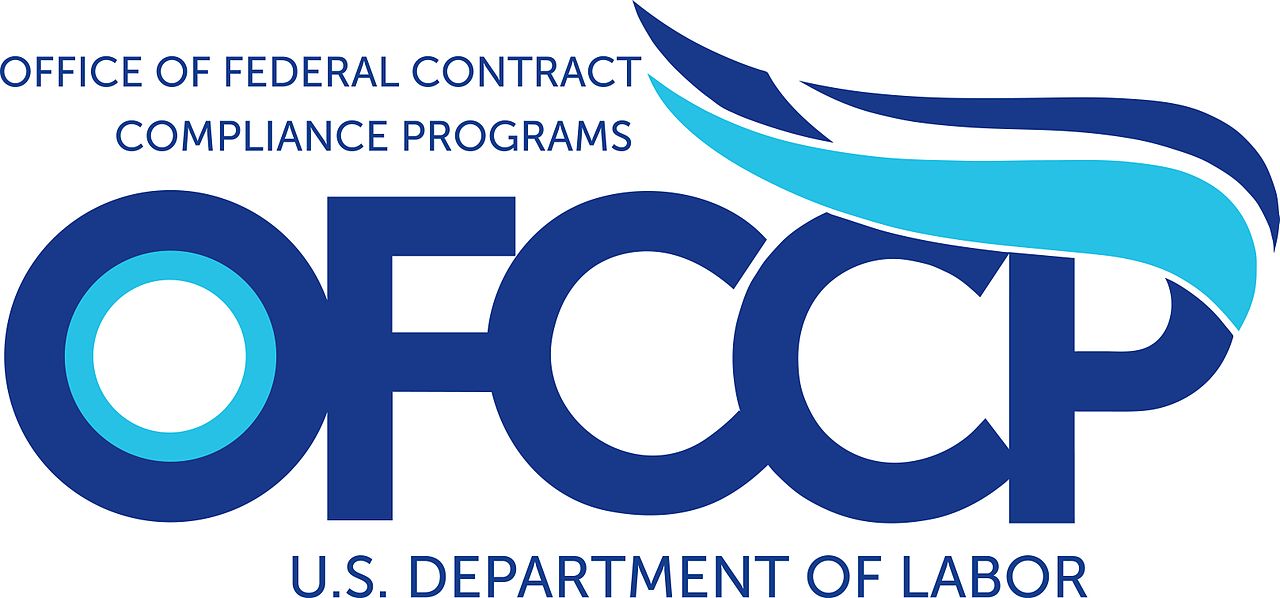 OFCCP announced the release of a new course in the OFCCP Contractor Compliance Institute for federal contractors and subcontractors. The course, titled Compliance Evaluations, aims to help supply and service contractors better understand OFCCP's compliance evaluation processes and procedures.
According to the announcement, topics include:
The types of compliance evaluations OFCCP is authorized to conduct
OFCCP's procedures for each of the four types of compliance evaluations:

Compliance Checks
Compliance Reviews
Focused Reviews
Off-Site Review of Records
However, see the story above as OFCCP Director Yang outlined for DE Members the types of compliance evaluations the Agency plans to proceed on moving forward. As such, this course may likely change.
Monday, April 26, 2021: Confusion Surrounding the White House Task Force on Unionizing
President Biden signed an Executive Order on Worker Organizing and Empowerment, creating a Task Force of more than 20 Cabinet Members and Chaired by Vice-President Kamala Harris. We bring this news to our readers in light of a discrepancy between the Executive Order and the White House Fact Sheet.
According to the introduction to the Executive Order, Sec 2 (b), it appears the Task Force is to be focused on the Executive Branch of the federal Government (of which the President is the Chief Executive Officer, of course): "The Task Force and its members shall identify executive branch policies, practices, and programs that could be used, consistent with applicable law, to promote my Administration's policy of support for worker power, worker organizing, and collective bargaining.
However, Sec. 2 (g) of the Executive Order continues: "The Task Force shall, within 180 days of the date of this Order, submit to the President recommendations for actions as described in subsection (b) of this section to promote worker organizing and collective bargaining in the public and private sectors, and to increase union density." (emphasis added)
But then, according to the White House Fact Sheet, "The President's Executive Order directs the Task Force to make a set of recommendations within 180 days addressing two key issues. First, how can existing policies, programs, and practices be used to promote worker organizing and collective bargaining in the federal government? And second, where are new policies needed to achieve the Task Force's mission, and what are the associated regulatory and statutory changes needed?" (emphasis added)
While unclear, we believe the President's intent in his Executive Order was to bolster unionizing within the federal government (and not in either the state governments or in the private sector). We shall have to wait to see how the Task Force defines its mission to obtain the definitive answer.
Context: Union membership in the US has been steadily dropping over the last four decades with public sector unions averaging about 5 times more membership than in the private sector. The Bureau of Labor Statistics and other sources report that in 2020, the following percentages of employees were unionized in the United States (with over half of all union members living in just 7 states: California; New York; Illinois; Pennsylvania; New Jersey; Ohio; and Washington while collectively accounting for only about 1/3rd of the workforce of the U.S.)
Private Sector…………..6.3% (currently) …….29.1% in 1970
State Governments……43.6% (currently) ……71% in NY state government
Local Governments…..33.4% (currently) …….44% in 1994
Federal Government…31.0% (currently) …….33% in 1994
Monday, April 26, 2021: Women in Apprenticeships and Nontraditional Occupations Grant Program
The U.S. Department of Labor announced a funding opportunity for Community-Based Organizations (CBO's) of $3.5 million for up to 10 grants to increase and retain women in quality Registered Apprenticeship Programs. The grants seek to address the significant under-representation of women in apprenticeship programs relative to their percentage availability in the workforce in high-growth, high-wage Science, Technology, Engineering, and Math-related (STEM) occupations. According to the news release, although women make up nearly half of the U.S. labor force, they comprise only 12% of Registered Apprentices.
The Women in Apprenticeships and Nontraditional Occupation Program (WANTO) supports community-based organizations to recruit, mentor, train, and retain more women in Registered Apprenticeships and nontraditional occupations. To be eligible for a grant, organizations must provide one or more of the following types of assistance:
skills training;
ongoing orientations for employers, unions, and workers that create a thriving environment for women; and/or
support groups, networks, and supportive services for women.
More Information
Monday, April 26, 2021: Is the Cost of 13 Keystrokes an Accurate "Burden" of the Uniform Guidelines on Employee Selection Procedures?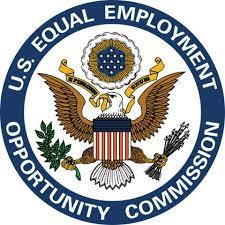 The Equal Employment Opportunity Commission (EEOC) published a Notice of Information Collection seeking comments on the burden of the recordkeeping requirements of the Uniformed Guidelines on Employee Selection Procedures (UGESP). The request is to the Office of Management and Budget (OMB) for a three-year extension without change under the Paperwork Reduction Act of 1995 (PRA).
Note: The EEOC reports that there are no reporting requirements associated with UGESP. Rather, the EEOC interprets the UGESP to require only the collection and storage of certain human resources documents associated with applicants. The cost of collecting and storing a job applicant's gender, race, and ethnicity data is the only "burden" the EEOC states it is seeking to estimate.
However, it is worth noting that, while controversial, OFCCP interprets UGESP to require federal contractors to annually undertake "adverse impact analyses." *See 41 CFR §60-3.15 Documentation of impact and validity evidence which OFCCP, unlike the EEOC, argues requires applicable employers with over 100 employees to maintain (for each job) "information on adverse impact of the selection process for that job, and where it is determined a selection process has an adverse impact, evidence of validity."
This difference between the EEOC's interpretation of the UGESPs and OFCCP's relates to the "running gun battle" between federal contractors and the OFCCP as to those federal case law decisions which OFCCP prefers to ignore which find UGESP to be merely "hortatory" (i.e., suggestive) and to NOT require any employer or federal Government contractor to undertake any analyses.
How is the Cost of Burden of Collecting Applicant Gender, Race & Ethnicity Calculated?
This burden assessment is based on an estimate of the number of job applications submitted to all employers in one year, including paper-based and electronic applications.
The total number of job applications submitted every year to covered employers is estimated to be 1,989,375,182.
This number is based on an average of approximately 29 applications for every hire. The Bureau of Labor Statistics estimates 68,594,000 hires in the United States each year.
This figure also includes 149,182 applicants for union membership reported on the EEO-3 form for 2018.
The employer burden associated with collecting and storing (not analyzing, since the EEOC shares the conclusion of employers and contractors that UGESP does not require any analyses) applicant demographic data is based on the following assumptions:
Applicants are asked to provide three pieces of information—sex, race/ethnicity, and are then given an identification number (a total of approximately 13 keystrokes);
the employer may need to transfer data received to a database either manually or electronically,
and the employer would need to store the 13 characters of information for each applicant.
Recordkeeping costs and burdens are assumed to be the time cost associated with entering 13 keystrokes, only (no analyses).
Submit written comments on this Notice on or before June 25, 2021.
*The Uniformed Guidelines on Employee Selection Procedures can also be found at 29 CFR part 1607, 28 CFR part 50.14, and 5 CFR part 300.
Tuesday, April 27, 2021: Federal Contractors Beware – New Minimum Wage Coming
President Biden signed Executive Order (EO)14026 into law requiring procurement agencies within the Executive Branch of the federal government and independent agencies subject to the Federal Property and Administrative Services Act, 40 U.S.C. 102(4)(A), (5) to increase the minimum wage to $15.00/hour "for those workers working on or in connection with a Federal Government contract", including subcontracts. (See sections 1 and 8 of the EO).
Note: Federal contractor/subcontractor employees not "working on or in connection with" the Federal Government contract/subcontract are NOT subject to the new minimum wage level ordered in the President's EO.
The Biden Order is nonetheless expected to raise the incomes of approximately 400,000 low-income federal government contract employees according to some government estimates.
Beginning on January 30, 2022, all federal Executive Branch agencies (and the covered "independent establishments") entering into new, extended or renewed contract solicitations must incorporate the $15 minimum wage into the contract. (See section 9 of the EO)
Contractors must then flow-down the $15 minimum wage to federal subcontracts they enter into on or after January 20, 2022. (See section 2 of the EO).
USDOL will not define the term "subcontractor" until it issues Rules to implement the Order. (See section 2(a) of the EO)
The Secretary of Labor must publish Rules in final form implementing the EO "by" November 24, 2021. (See section 4 of the EO)
The Order also directs the U.S. Secretary of Labor to consider the minimum wage each year thereafter and to announce any further increases above $15/hour not less than 90 days before the new rate goes into effect. (See section 2(a)ii of the EO)
Important: "This order shall not apply to grants"… ." (See section 8(c)).
Note: Check with your Employment or Government Contracts lawyer, but most "multi-year" federal government contracts are in-fact one-year contracts with the unilateral right of the federal government to "re-new" or extend the contract in one year increments (meaning that the federal contracting agency may choose to extend the contract another year on the stated terms for the maximum number of years stated in the contract: sometimes 3+ years, but more generally after each year up to 5 full years total under the contract: i.e. five 1-year renewable back-to-back contracts). Accordingly, the Biden EO will attach to most federal contracts and subcontracts, including those multi-year contracts signed before January 30, 2022 but renewed or extended beginning on or after January 30, 2022.
There will no doubt be a contractor "land rush" to seek to "renew early" (before January 30, 2022) any contract the contractor is otherwise preparing to enter into/re-new/extend in early 2022.
Tipped Employees
The new minimum wage rate also takes effect for Tipped Employees on January 30, 2022. (See section 3 of the EO) The current minimum wage for contractors of $10.95 ($7.65 tipped employees) went into effect on January 1, 2021. Planned increases for Tipped Employees are as follows:
January 30, 2022, $10.50/hour
January 1, 2023, 85% of the wage in effect for non-tipped federal contractor employees
January 1, 2024, 100 % of the wage in effect for non-tipped federal contractor employees (In other words, the Biden EO requires government contracting agencies to phase out by the beginning of 2024 the separate minimum wage currently set out for Tipped Employees.)
Important Notes
Applies to "contracts or contract-like instruments covered by the Service Contract Act or the Davis-Bacon Act,…at the thresholds specified in those statutes."
Where employees' wages are governed by the Fair Labor Standards Act of 1938, the EO "shall apply only to procurement contracts or contract-like instruments that exceed the micro-purchase threshold" (defined I 41 U.S.C. 1902(a)).
EO 13658 (minimum wage for federal contractors) is superseded as of January 30, 2022 (to the extent it is inconsistent with the new EO).
EO 13838 (exemption from EO 13658 for recreational service of federal lands) is revoked as of January 30, 2022.
The EO also "strongly suggests" that federal agencies that issue a solicitation in December 2021 and January 2022 use the new rate instead of waiting 60 more days until the new minimum wage mandatorily kicks in January 30, 2022.
Wednesday, April 28, 2021: Connections Between COVID-19 and Civil Rights Examined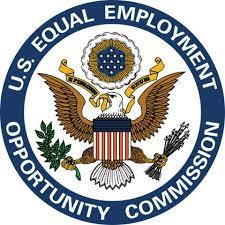 As we reported last week, the Equal Employment Opportunity Commission (EEOC) held a hearing to consider the civil rights implications of the pandemic. The Commission heard testimony from a wide range of experts on an array of related issues. Written testimonies and panel biographies are now available. Panelists expressed concern for the disproportionate impact on women and people of color in front-line retail and service jobs. They also highlighted data demonstrating that the pandemic had disparate health impacts related to race, gender, disability, and age.
Wednesday, April 28, 2021: OSHA Turned 50!
Safety and health advocates worked for years to help pass the landmark Occupational Safety and Health Act (OSHA), which went into effect on April 28, 1971. Before that date, employees in the United States lacked many basic safety and health protections.
James Frederick, Acting Assistant Secretary of Labor for OSHA, published a blog in honor of the half-century mark and spotlighted the Agency's interactive timeline, which features the trials and tribulations from the past five decades. From the 1978 cotton dust standard that reduced worker fatalities by 90% to the 9/11 recovery efforts, and most recently, the efforts to keep employees safe as the nation navigates the COVID-19 pandemic.
"At this moment, one thing is clear: OSHA's mission is as important as ever, and we have much work to do to ensure every worker comes home safe and healthy. At OSHA, we believe that a safe workplace isn't a privilege – it's every worker's right. And we'll continue working with all of our stakeholders to make the promise of the OSH Act a reality for all."
Thursday, April 29, 2021: EARN Seeks to Ask Individuals with Disabilities What Might Influence Them to Self-Identify
The Office of Disability Employment Policy (ODEP) published a Request for Comments on its Notice of Information Collection about the Employer Assistance and Resource Network on Disability Inclusion's (EARN) Rapid Cycle Research (RCR) Process. ODEP funds EARN.
Phase 1 of RCR asked employers about current approaches to online outreach to individuals with disabilities, the effectiveness of these approaches, their information needs related to online outreach, and remaining priority information needs. These remaining needs include two outstanding issues EARN wishes to address in phase two of the Research Process.
How to increase self-identification of disability status in the recruitment process?
Understand why job seekers with disabilities may choose to apply (or not) to an organization.
Employers which participated in the RCR focus groups were interested in hearing directly from job seekers and employees with disabilities about what might influence these decisions. This project will ask individuals with disabilities about their impressions of messaging from organizations, specifically related to career pages on the company website(s).
This inquiry directly builds from the EARN Year One RCR-related effort to conduct a literature review on online recruitment of and outreach to individuals with disabilities, as well as a report from a study of 40 Fortune 500 company career pages. Employers made it clear that, given limited resources, a strong case needs to be made for innovations in this process. If only a few things can be changed, employers want to understand the most impactful options in facilitating applicants with disabilities to apply for their positions and identify as persons with a disability.
EARN will use the findings to add the critical perspective of individuals with disabilities when developing resources for employers on effective online outreach to individuals with disabilities.
Comments about this information collection are due on or before June 28, 2021.
Thursday, April 29, 2021: Tip Rule Continues to Evolve
The U.S. Department of Labor's Wage and Hour Division published a Final Rule delaying the effective date of three portions of the "Tip Rule" originally published December 30, 2020. As we reported in March, "The Tip Saga Continues…Comment Now!" the Agency chose to move forward with several portions of the Rule while delaying three specific parts until December 31, 2021.
The Department intends to complete a separate rulemaking that proposes:
To withdraw and re-propose the portion of the Rule incorporating the new provisions of the Consolidated Appropriations Act of 2018 (CAA) authorizing the assessment of civil money penalties (CMP) for violations of section 3(m)(2)(B) of the Consolidated Appropriations Act. Lifeline: 3(m)(2)(B) of the CAA prohibits employers from keeping their employees' tips "for any purposes, including allowing managers or supervisors to keep any portion of employees' tips" even if they do not claim a tip credit."
To withdraw and re-propose the portion of its CMP regulations addressing willful violations (specifically, 29 CFR 578.3 and 579.2). The goal is to make the regulatory language consistent with the way the Department litigates willfulness issues and to address the appellate courts that have, for example, "urge[d]" it to reconsider those regulations to ensure their consistency with the Supreme Court's interpretation of the meaning of "willful" in the FLSA.
The Department also intends to conduct another rulemaking to potentially revise the portion of the Rule addressing the application of the FLSA's tip credit provision to tipped employees who perform both tipped and non-tipped duties.
As a reminder, all of the remaining portions of the 2020 Tip Rule took effect on April 30, 2021. See the news release for more details.
Reminder: Essential Workers – Essential Protections Training Initiative
As we reported last week, the Wage and Hour Division begins training this week about wages, hours worked, and time off for employees dealing with serious illness (in light of the rapid changes in the workplace due to COVID-19).
This week:
Thursday, May 6th – Military Spouse Appreciation Day Event
The U.S. Department of Labor's Women's Bureau, the Veterans' Employment and Training Service, and Joining Forces will host an event in honor of Military Spouse Appreciation Day.
"As the nation attempts to navigate a changing economy and workplace, including strategies to support women and people of color hardest hit by the pandemic, we believe it is imperative to include diverse voices and recognize the unique challenges of our nation's families, particularly those who serve our nation each day."
Event Details
Speakers will address the following topics:
What the American Jobs Plan means for military families
Civil service employment and military spouse hiring authority
Finding work during a pandemic
Childcare and caregiving concerns of military families
What the American Jobs Plan and American Families Plan mean for military families
THIS COLUMN IS MEANT TO ASSIST IN A GENERAL UNDERSTANDING OF THE CURRENT LAW AND PRACTICE RELATING TO OFCCP. IT IS NOT TO BE REGARDED AS LEGAL ADVICE. COMPANIES OR INDIVIDUALS WITH PARTICULAR QUESTIONS SHOULD SEEK ADVICE OF COUNSEL.
SUBSCRIBE.
Compliance Alerts
Compliance Tips
Week In Review (WIR)
Subscribe to receive alerts, news and updates on all things related to OFCCP compliance as it applies to federal contractors.
OFCCP Compliance Text Alerts
Get OFCCP compliance alerts on your cell phone. Text the word compliance to 55678 and confirm your subscription. Provider message and data rates may apply.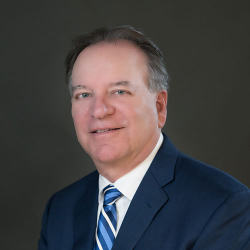 Latest posts by John C. Fox
(see all)