The DE OFCCP Week in Review (WIR) is a simple, fast and direct summary of relevant happenings in the OFCCP regulatory environment, authored by experts John C. Fox, Candee Chambers and Cynthia L. Hackerott. In today's edition, they discuss:
Saturday, October 1, 2022: EEOC Enforcement of Controversial "Quickie" Transgender "Guidance" Blocked, Nationwide
A federal district court in Texas last week issued a nationwide injunction that vacated and set aside sub-regulatory "guidance" documents the U.S. Equal Employment Opportunity Commission (EEOC) had published on June 15, 2021, upon the first-year anniversary of the Bostock v. Clayton County, 140 S. Ct. 1731 (2020) case decision. The Texas Court also enjoined in the same decision a similar document the U.S. Department of Health and Human Services (HHS) had issued earlier this year.
Both agencies had rammed their guidance through to publication over objections, but dutiful to and in response to President Biden's Executive Order (E.O.) 13988. That E.O. sought to enforce and expand upon the U.S. Supreme Court's holding in Bostock.
The Texas Court's injunction followed and enlarged a similar injunction a Tennessee Court had earlier issued covering 20 states at issue in that litigation and addressing the same guidance documents. We wrote about that decision in a July 15, 2022, WIR story titled "Federal District Court Judge In Tennessee Blocked Enforcement Of Controversial EEOC & DOE Guidance Documents On Bostock."
How We Got Here
The EEOC's 2021 informal website "guidance" immediately created controversy, on two different grounds: one procedural and one substantive. First, the procedural dispute was that the "guidance" stated that it was merely celebrating the anniversary of the Bostock case decision and only refreshing the readers' recollection about what the SCOTUS had held in that case a year prior. Nonetheless, and to the contrary, the "guidance" then went on to seamlessly address policy issues that went beyond the holding of the SCOTUS' Bostock case decision. Indeed, the "guidance" represented to be from "The Commission" addressed and resolved sensitive and controversial issues not even before the Bostock Court for decision.
Second, the substantive dispute was that the SCOTUS had expressly reserved judgment and had specifically written into the body of its Bostock decision that there were several collateral questions surrounding the two termination issues at issue in the case, but which were not before the Court for resolution and were ones the SCOTUS was specifically NOT addressing. (What was at issue before the Bostock Court were the questions whether Title VII of the 1964 Civil Rights Act protected transgender, and/or gay and lesbian employees under Title VII which makes discrimination "because of sex" unlawful, among other things). Readers of the guidance were nonetheless not apprised of the SCOTUS' express reservation of several issues the guidance addressed. Rather, readers of the guidance were left with the misimpression that the Bostock Court had in fact addressed and decided these "extra issues" the Commission wove into its report of the Bostock decision. Moreover, the Commission's "guidance" addressed fresh policy issues the Commission had NOT sat post-Bostock to consider and interpret in a collegial body meeting of the 5-Member bi-partisan Commission.
It is thus significant that the Federal Court last week based its decision to enjoin the Commission's so-called Bostock guidance on his conclusion that the guidance did NOT properly interpret the SCOTUS' Bostock decision (i.e., the very substantive disagreement the three Republican Commissioners at the EEOC had with the content of the Commission's "guidance"):
U.S. District Court Judge Matthew Kacsmaryk of the Amarillo Division of the Northern District of Texas determined last week that the guidances were unlawful because they improperly interpreted the Supreme Court's decision in Bostock. He concluded that while Bostock established that Title VII prohibits discrimination against employees based on their sexuality or gender identity, it does not necessarily protect "all correlated conduct."
We wrote about that procedural and substantive "dust-up" which erupted when the three Republican Commissioners of the Commission (constituting the Majority on the Commission) learned what Commission Chair Charlotte Burrows (D-Biden) had represented to the public and had written without their knowledge or consent as the Chair sought to "steal a march" on the Republicans. Our Blog discussing this issue went viral: "Dispute Breaks Out at EEOC Between Republican Commissioners and the Democrat Chair Over Whether the Chair May Issue Policy Guidance Without a Commission Vote: Control of Commission Policy at Stake…And the Transgender Bathroom Issues are Back!" As news of this lack of bi-partisan cooperation and the Chair's breach of trust and open disrespect for her Republican colleagues leaked out of the Commission and became public knowledge, it provoked much discussion within the nationwide EEO community. And we were reminded again at the WIR that the EEO Community feels very strongly about the "potty issues" …on both sides of the bathrooms…and that the Community also cares that the Commission conduct itself with decorum and integrity, and not mislead the public.
Deep Background on the Issues
On June 15, 2021, exercising her prerogative as Chair to "administer" the EEOC,  Charlotte Burrows unilaterally issued a "technical assistance document" entitled "Protections Against Employment Discrimination Based on Sexual Orientation or Gender Identity").
That document noted that:
prohibiting a transgender person from dressing or presenting an appearance consistent with the person's gender identity was unlawfully discriminatory under Title VII;
employers may not deny an employee equal access to a bathroom, locker room, or shower that corresponds to the employee's gender identity;
intentional or repeated use of the wrong name and pronouns in reference to a transgender employee would create a hostile work environment that is discriminatory based on gender identity; and
an employer may not use a customer or client's preferences as justification for discriminatory action against employees who have a different sexual orientation or gender identity.
More recently, on March 2, 2022, the Department of Health and Human Services (HHS) Office of Civil Rights issued a "Notice and Guidance on Gender Affirming Care, Civil Rights, and Patient Privacy." That guidance provided that denials of health care based on gender identity violate Section 1557 of the Affordable Care Act. It also stated that healthcare providers are not required to disclose private patient information related to gender-affirming care.
In July, we reported how a federal district court judge in Tennessee blocked enforcement of the EEOC Guidance along with a similar guidance document from the Department of Education. The district court's ruling in Tennessee v U.S. Dept of Educ. (E.D. Tenn., Case No. 3:21-cv-308, July 15, 2022) sided with 20 states in finding that the federal documents at issue were substantively and procedurally deficient under the Administrative Procedure Act (APA). We previously discussed the states' assertions in this suit here. The court's preliminary injunction temporarily stopping the enforcement of the guidances at issue in that case, will remain in effect pending the final resolution of this matter, or until further orders from this Court, the United States Court of Appeals for the Sixth Circuit (Cincinnati), or the Supreme Court of the United States.
In September 2021, Texas Attorney General Ken Paxton, a Republican seeking reelection this year, sued the EEOC in the federal court for the Northern District of Texas. He asked the court to vacate and set aside the EEOC guidance, asserting that it "misstates the law, increasing the scope of liability for the State in its capacity as an employer – and [EEOC Chair Charlotte] Burrows did not even have authority to issue it." The Texas AG argued that Bostock did not address whether workplace policies on sex-segregated bathrooms, locker rooms, and dress codes violate Title VII.
AG Paxton amended his lawsuit in March 2022 to add his assertions that the new HHS guidance document incorrectly states that doctors and other staff members at facilities that receive federal funds who comply with obligations to report suspected child abuse to State authorities may be in violation of federal law. The defendants in the lawsuit are the EEOC, Chair Burrows, U.S. Attorney General Merrick Garland, the HHS, HHS Secretary Xavier Becerra, and HHS Office of Civil Rights Director Lisa Pino.
Judge Characterized the Issue as "Status vs Conduct"
In the judge's view, "… [t]he crux of the parties' disagreement distills down to one question: is the non-discrimination holding in Bostock cabined to "homosexuality and transgender status" or does it extend to correlated conduct – specifically, the sex-specific: (1) dress; (2) bathroom; (3) pronoun; and (4) healthcare practices underlying [the documents at issue]" (emphasis in the court's opinion). He ruled that this issue was not decided in Bostock; as such the EEOC and HHS guidances impermissibly extended beyond the parameters set forth in that ruling.
Commissioner Lucas' Individual Statement Slammed "Substantive and Administrative Overreach"
"Agencies are not all-powerful. Rules and limits matter," EEOC Commissioner Andrea R. Lucas posted in an individual statement on Thursday via both her Twitter and LinkedIn accounts.
"As I have stated previously, I was disappointed that the EEOC's Chair unilaterally issued the publication in question, without a vote and over the Commission majority's objections," Lucas stated. "This was policy masquerading as an innocuous 'fact sheet,' rammed through without regard for the limits of Title VII, administrative law (the APA), Supreme Court precedent, or the EEOC's own procedures and voting requirements."
"Given the substantive and administrative overreach here, I am pleased to see the federal court's nationwide order, just as I was pleased in July to see a different federal court, in a separate lawsuit challenging the document, issue a temporary injunction blocking the unilateral policy document in twenty states," the Commissioner continued.
She also highlighted other important aspects of the new Texas federal court decision not discussed above. Judge Kacsmaryk ruled that "the EEOC directives were invalid because Congress did not grant the EEOC the authority to issue substantive (non-procedural) rules addressing Title VII topics," Commissioner Lucas noted. In addition, the judge concluded that the EEOC "violated administrative law by failing to follow Title VII's requirements, EEOC agency policies and procedures, and publishing and comment requirements for substantive rules."
"The federal district court also squarely rejected the EEOC's reliance on pre-Bostock EEOC 'federal sector' cases on topics like pronouns, dress codes, and bathroom usage to justify EEOC "technical assistance" document – ruling that those federal sector decisions were 'irrelevant' because they did not address private-sector and state employees, and only applied to federal employees who are subject to separate legal provisions," Commissioner Lucas pointed out. Therefore, the court ruled that "the Administration's implementation of these rules violated Title VII, the Administrative Procedure Act [(APA)], and even the EEOC's own self-imposed procedural requirements."
The Administrative Procedure Act (APA) governs the process by which federal agencies develop and issue regulations. Judge Kacsmaryk also ruled that the HHS guidance was "arbitrary and capricious" in violation of the APA.
If the EEOC continues with "substantive and administrative overreach" it "risks further black eyes for the agency in the form of judicial rebukes," Commissioner Lucas warned.
Agency Comments Limited to Cautionary Notes
As of our WIR deadline, neither agency had issued a statement reacting to the ruling. Nevertheless, the EEOC amended its webpage on the document at issue to inform the public of the Tennessee federal district court injunction and the new Texas federal district court decision vacating the guidance. HHS added a note to the top of the webpage on its document at issue, mentioning that the Texas federal district court vacated the document. It also notes that "HHS is evaluating its next steps in light of that judgment but is complying with it."
How Could the EEOC Resurrect Its Guidance?
We have reported that President Biden's nomination of  Kalpana Kotagal to serve as an EEOC Commissioner is a "Political Rugby Scrum in Progress" with the Commission majority at stake. Should a Democratic majority occur, the EEOC might re-issue the guidance following the proper notice and comment rulemaking procedures. Meanwhile, plaintiffs may still adopt the same theories offered in the now-vacated guidance to pursue their individual lawsuits.
Tuesday, October 4, 2022: After Its Fiscal Year 2022 Closed, OFCCP Publicly Reported Six More Conciliation Agreements Resolving Alleged Discrimination Claims to its Previous Fiscal Year 2022 Tally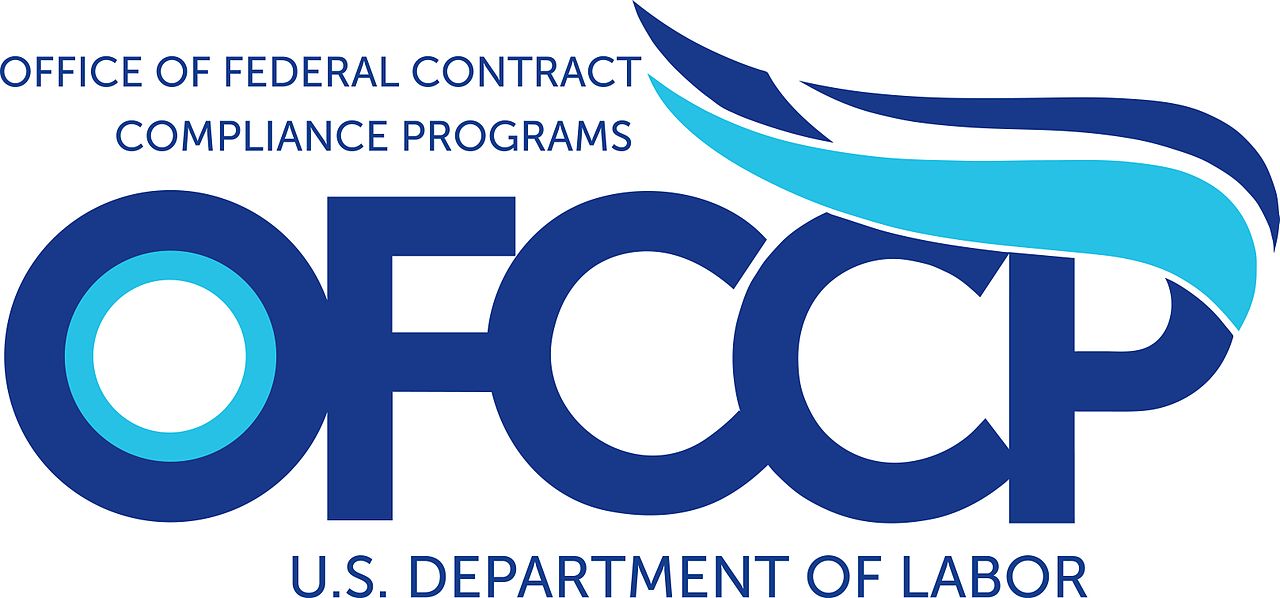 Last week, we reported on October 3 all OFCCP Conciliation Agreements (CAs) resolving alleged unlawful discrimination claims OFCCP had reported through the end of its Fiscal Year 2022 (ended September 30, 2022). In the week after FY 2022 closed, OFCCP then reported six more CAs resolving discrimination claims (three failure-to-hire settlements and three compensation settlements). OFCCP has not yet updated its publicly reported Affirmative Action violation resolutions for FY 2022 (that will likely take another month+ if the past is prologue).
Below are the new OFCCP discrimination law CA tallies adding in the six new ones which became public last week. (Note: OFCCP updated only the FY 2022 alleged discrimination settlements data from last week which we reported on October 3, 2022. We have adopted the same "stair-step" reporting format from last week's WIR but, following OFCCP's lead, we have updated only the FY 2022 data. All prior years' data have remained the same):
As we reported last week, the Biden OFCCP has been experiencing a steady stair-step down in production results which are not keeping up with itself year-over-year, let alone competing with the performance records of either the Obama or Trump Administrations. Adding in the six newly reported OFCCP settlements from FY 2022, we also see a new result (not yet a trend, since it is only a first-time occurrence): OFCCP's percentage of backpay dollar collections by type of claim has shifted from failure-to-hire claims as OFCCP's perennial leading collector of backpay payments to compensation claims now leading collections for the first time, even if only barely [$5,835, 818.18 (compensation) vs. $5,804,992.70 (failure-to-hire)]. Please note, however, that two settlements of what OFCCP has characterized as "compensation" claims are in fact NOT compensation claims at all, as we noted in our Week In Review story last week.
However, two other factual observations heavily temper the compensation backpay collections data:
First, failure-to-hire back pay claims settlements have dropped by tens of millions of dollars in the past two years as OFCCP has shifted its enforcement focus to compensation claims, among other changes in OFCCP's enforcement strategies. Even with the six new FY 2022 CAs added in, OFCCP's tally of CAs resolving compensation claims (now 5, up from 2…which OFCCP erroneously reports as 7: see below) still trails far behind the number of OFCCP settlements of failure-to-hire claims (now 13, up from 10). Moreover, the three new OFCCP compensation settlements, like the first two OFCCP reported last week and which we discussed in last week's WIR, are highly questionable. This is because OFCCP reports that these are merely "statistical pay imbalance" claims reportedly lacking findings of contractor policies or practices unlawfully causing the pay imbalance based on a protected status. As we reported last week, OFCCP previously reported four compensation settlements. However, as we explained in last week's WIR, two of those four alleged compensation settlements were not claims about compensation discrimination.
Second, the numbers of settlements of both compensation and failure-to-hire claims are so small (5 vs 13) that the data are not sufficiently large to allow for meaningful statistical analyses. At this point, OFCCP's compensation settlements are interesting because something is different than in prior years, but the data are not capable (yet) of telling analysts very much. No trend lines occur. A single point does not make a line, let alone a pattern.
Here are the New Discrimination OFCCP Settlement Numbers
OFCCP has thus far (as of this writing) collected in FY 2022 a total of $11,690,118.07. This is an increase of a little over $1 million ($1,210,988.26) from last week's reported $10,479,129.81 in backpay settlements for FY 2022. These upwardly revised collections nonetheless still represent another large stair-step down in OFCCP's recent backpay collections. This revised collection represents a 72% decline in backpay collections since OFCCP's FY 2019 collection and a 68% decline in backpay collections since OFCCP's FY 2020 collections.
Here is OFCCP's Thus Far Reported Quarter-by-Quarter Production Results
First Quarter
44 CAs
Second Quarter
26 CAs
Third Quarter
14 CAs
Fourth Quarter
13 CAs
Total
97 CAs thus far reported for FY 2022
(of which 24 resolved OFCCP claims of alleged unlawful employment discrimination)
Tuesday, October 4, 2022: US BLS Reported 1.1 Million Drop in Job Openings for August
Fueling further fears that a recession is in progress, the U.S. Bureau of Labor Statistics ("BLS") Job Openings and Labor Turnover Summary (JOLTS) Report for August 2022 reported that there were 1.1 million fewer nonfarm sector job openings in August 2022 compared to July 2022.
This decrease in job openings in one month is the biggest single-month plunge in job openings since April 2020, when the economy suffered from the first wave of the COVID-19 pandemic. (The previous larger decline was in July 2009, according to statements from at least one private industry global economist in published reports). It is also the lowest total since June 2021. Specifically, the number of job openings on the last business day in August decreased to 10.1 million (6.2 percent) – down from the 11.2 million job openings (6.9 percent) at the end of July. The largest decreases in job openings were in health care and social assistance (-236,000), other services (-183,000), and retail trade (-143,000).
Number of Hires and Separations Down Slightly, But Rates Unchanged
While not seasonally adjusted, BLS reported that voluntary quits did not change much in August (4.2 million/2.7 percent, no change from July) nor did layoffs and discharges (1.5 million compared to 1.4 million in July). Quits increased in accommodation and food services (+119,000) but decreased in professional and business services (-94,000). Total separations increased in accommodation and food services (+175,000). In August, the rate of layoffs and discharges was 1.0 percent, up slightly from 0.9 percent in July. Layoffs and discharges were little changed in all industries. The number of other separations in August was 358,000, up slightly from 352,000 in July.
USDOL Chief Economist Joelle Gamble provided her insights in a Twitter thread:
The big news in today's August job openings and labor turnover (JOLTS) data is a 10% decline in openings from July. In same month, the economy added 315k jobs. Hires and separations were at roughly the same levels. (1/4) pic.twitter.com/yBLN4P0qIe

— Joelle Gamble (@joelle_gamble) October 4, 2022
"[Three] of the last 4 months of data have shown a statistically significant decline in the level of job openings reported. The slight increase in July was not statistically significant & was revised downward. August's openings decline is the second largest in the series' history," she pointed out.
"Some of the largest monthly declines in openings were in industries that with notable job growth in August" she continued. "JOLTS does NOT measure which job openings were filled. We cannot assume that openings only declined because jobs were filled or that no new openings were created," Economist Gamble cautioned, along with sharing the following chart:
"The ratio of unemployed workers to job openings – one of several measures of labor market tightness – increased in August (from 0.51 to 0.60) but is still low," she concluded, adding the chart below.
See also, these BLS interactive charts:
Other charts related to the most recent JOLTS report are here.
Tuesday, October 4, 2022: White House OSTP's "Blueprint for an AI Bill of Rights" Contains Recommended Employer Practices
The White House Office of Science and Technology Policy (OSTP) released a Blueprint for an AI Bill of Rights to illustrate the Biden Administration's vision on principles and practices for private companies and government agencies implementing artificial intelligence (AI) technologies. The guidance encourages entities to adopt artificial intelligence technologies in ways that mitigate risks involving data privacy, algorithmic bias, and in providing notice of the use of automated systems. OSTP issued a corresponding "Fact Sheet" and blog on this development.
Several sections of the Blueprint have detailed information for employers, including the following:
These Blueprint sections include subsections on "What should be expected of automated systems" and "How these principles can move into practice."

In Brief
Monday, October 3, 2022: 8th Annual National Apprenticeship Week Set for November 14-20, 2022
The 8th Annual National Apprenticeship Week is slated for November 14-20, 2022, U.S. Department of Labor Office of Apprenticeship Administrator, John Ladd announced in a blog post. This year marks the 85th anniversary of the National Apprenticeship Act, also known as the "Fitzgerald Act," which established the initial Registered Apprenticeship system that evolved into the current program.
"Over 800,000 registered apprentices are served annually in industries including cybersecurity, clean energy, education, healthcare, and transportation," Administrator Ladd reported. "In the past five years, we have worked with states and other partners to create more than 14,700 programs to provide opportunities for employers to develop and prepare their future workforce and offer paid work experience, progressive wage increases, classroom instruction, and a portable, nationally recognized credential for apprentices," he added.
Thursday, October 6, 2022: USCIS Extends Validity of Expired Permanent Resident Cards from 12 Months to 24 Months for Renewals
As of September 26, the U.S. Citizenship and Immigration Services (USCIS) has further extended the validity of Permanent Resident Cards (PRC) from 12 months to 24 months for lawful permanent residents who have filed Form I‑90, "Application to Replace Permanent Resident Card," to renew their PRC, the agency informed subscribers in an email. Under the policy, first announced on September 28, 2022, individuals newly filing Form I‑90 will receive a Form I‑797 receipt notice with the 24-month automatic extension. Individuals who have a pending application will receive an amended receipt notice with the 24-month automatic extension before the initial 12-month extension period expires.
When completing Form I‑9, new employees may present an expiring or expired PRC with this receipt notice as a List A document that extends the PRC for 24 months from the 'Card Expires' date on the front of the card. Employers may not reverify current employees who presented this document combination with the original 12-month extension when they originally completed Form I‑9.

Looking Ahead:
Upcoming Date Reminders
Thursday, October 13, 2022 (2:00 PM Eastern Time): DE Webinar: Show Me the Money! The Details of Local Pay Disclosure Laws for Private Employers – https://directemployers.zoom.us/webinar/register/WN_HSZqvP9nSO2wf-K4od4zHA
Thursday, October 13, 2022: Deadline to submit comments on USDOL proposal to amend union "Persuader Reports" to add federal contractor identification (RIN 1245-AA13) – https://www.regulations.gov/search?filter=RIN%201245-AA13
Thursday, October 13, 2022: USDOL/ODEP National Disability Employment Awareness Month Employer Chat on Workplace Mental Health and Well-Being – https://www.eventbrite.com/e/ndeam-employer-chat-on-workplace-mental-health-and-well-being-tickets-428714956977
Tuesday, October 18, 2022: DE Webinar – "Forming and Sustaining Partnerships to Improve Employment of People with Disabilities"
Tuesday, October 18, 2022: Deadline to submit comments on FAR Council's proposed Rule mandating Project Labor Agreements on large federal construction projects – https://www.regulations.gov/document/FAR-2022-0003-0001
Wednesday, October 19, 2022: Deadline to submit objections to OFCCP regarding EEO-1 Data (Component 1, Type 2) FOIA disclosure request (previous September 19 deadline extended) – https://www.dol.gov/agencies/ofccp/submitter-notice-response-portal
Thursday, October 20, 2022 (2:00 PM Eastern Time): DE Masterclass Roundtable – "Report of Successful DE&I Programs That Are Lawful And Won't Get You Into Trouble"
Tuesday, October 25, 2022 (3:00 PM Eastern Time): DE Webinar – "Inclusive & Accessible Recruitment: 3 Steps to Secure Leadership Buy-in"
Tuesday, November 1, 2022: Deadline to submit comments on US General Services Administration's future rulemaking regarding union solicitations of federal contractor employees in GSA-controlled buildings – https://www.regulations.gov/docket/GSA-FMR-2022-0011
Monday, November 21, 2022: Deadline to submit comments on National Labor Relations Board's proposed Rule to Determine Joint Employer Status – https://www.regulations.gov/docket/NLRB-2022-0001
Friday, November 25, 2022: US DOL Final Rule rescinding Industry-Recognized Apprenticeship Programs and shifting department resources to Registered Apprenticeship Programs takes effect – http://www.federalregister.gov/d/2022-20560
Sunday, January 1, 2023: The minimum wage for federal contracts covered by Executive Order 13658 ("Establishing a Minimum Wage for Contractors") (contracts entered into, renewed, or extended prior to January 30, 2022), will increase to $12.15 per hour, and the minimum cash wage for tipped employees increases to $8.50 per hour – https://www.federalregister.gov/documents/2022/09/30/2022-20905/minimum-wage-for-federal-contracts-covered-by-executive-order-13658-notice-of-rate-change-in-effect
Sunday, January 1, 2023: The minimum wage for federal contractors covered by Executive Order 14026 ("Increasing the Minimum Wage for Federal Contractors") (contracts entered into on or after January 30, 2022, or that are renewed or extended on or after January 30, 2022), will increase to $16.20 per hour, and the minimum cash wage for tipped employees increases to $13.75 per hour – https://www.federalregister.gov/documents/2022/09/30/2022-20906/minimum-wage-for-federal-contracts-covered-by-executive-order-14026-notice-of-rate-change-in-effect
Wednesday, April 12 – Friday, April 14, 2023: DEAMcon23 Chicago (Registrations open now; Agenda coming late October!)
THIS COLUMN IS MEANT TO ASSIST IN A GENERAL UNDERSTANDING OF THE CURRENT LAW AND PRACTICE RELATING TO OFCCP. IT IS NOT TO BE REGARDED AS LEGAL ADVICE. COMPANIES OR INDIVIDUALS WITH PARTICULAR QUESTIONS SHOULD SEEK ADVICE OF COUNSEL.
SUBSCRIBE.
Compliance Alerts
Compliance Tips
Week In Review (WIR)
Subscribe to receive alerts, news and updates on all things related to OFCCP compliance as it applies to federal contractors.
OFCCP Compliance Text Alerts
Get OFCCP compliance alerts on your cell phone. Text the word compliance to 55678 and confirm your subscription. Provider message and data rates may apply.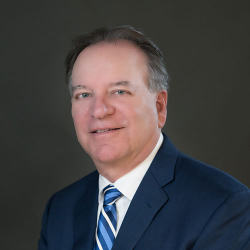 Latest posts by John C. Fox
(see all)