The DE OFCCP Week in Review (WIR) is a simple, fast and direct summary of relevant happenings in the OFCCP regulatory environment, authored by experts John C. Fox, Candee J. Chambers and Cynthia L. Hackerott. In today's edition, they discuss:
DirectEmployers has won awards for this blog series in the JD Supra Readers' Choice Awards, and now its Member Engagement Team are finalists in the Stevie Awards for Customer Service. If you've experienced how "customer obsessed" DE is, take a moment and vote for DE in the Stevie People's Choice Award for Favorite Customer Service!
Thursday, January 26, 2023: U.S. National Institute of Standards and Technology Released AI Risk Management Framework
In an effort to better manage risks to individuals, organizations, and society associated with artificial intelligence (AI), the U.S. Department of Commerces' National Institute of Standards and Technology (NIST) released its AI Risk Management Framework (AI RMF 1.0). "The Framework is intended for voluntary use to improve the ability to incorporate trustworthiness considerations into the design, development, use, and evaluation of AI products, services, and systems," NIST noted on its website for the corresponding public launch event. "It has been developed through a consensus-driven, open, transparent, and collaborative process," the Institute also stated.
The AI RMF defines an "AI system as an engineered or machine-based system that can, for a given set of objectives, generate outputs such as predictions, recommendations, or decisions influencing real or virtual environments," NIST explained in the 42-page Framework. AI systems are designed to operate with varying levels of autonomy, the Framework also noted.
The first part of the two-part Framework discusses how organizations can frame the risks related to AI and outlines the characteristics of trustworthy AI systems. The second part describes four specific functions – govern, map, measure and manage – to help organizations address the risks of AI systems in practice. These functions can be applied in context-specific use cases and at any stages of the AI life cycle.
"[The Framework] should accelerate AI innovation and growth while advancing – rather than restricting or damaging – civil rights, civil liberties and equity for all," said Deputy Commerce Secretary Don Graves in a press release. The AI RMF Framework follows a direction from Congress for NIST to develop the framework and was produced in close collaboration with the private and public sectors, the press release also explained.
"The AI Risk Management Framework can help companies and other organizations in any sector and any size to jump-start or enhance their AI risk management approaches," pointed out Laurie E. Locascio, Under Secretary for Standards and Technology and NIST Director. "It offers a new way to integrate responsible practices and actionable guidance to operationalize trustworthy and responsible AI. We expect the AI RMF to help drive development of best practices and standards," she added.
Additional Resources
The NIST AI RMF Playbook suggests ways to navigate and use the Framework. The Playbook is available via the NIST AI RMF website. The website also includes links to an AI RMF Explainer Video, an AI RMF Roadmap, AI RMF Crosswalk, and various Perspectives.
Furthermore, NIST plans to launch a "Trustworthy and Responsible AI Resource Center"  to help organizations put the AI RMF 1.0 into practice. The agency encourages organizations to develop and share profiles of how they would put it to use in their specific contexts. Submissions may be sent to AIFramework@nist.gov.
Tuesday, January 31, 2023: Apply Now for HIRE Vets Medallion Award
Application deadline is April 30, 2023
The 2023 HIRE Vets Medallion Award Program is now accepting applications, the U.S. DOL's Veterans Employment and Training Service announced. This award is the only federal-level veterans' employment award that recognizes a company or organization's commitment to veteran hiring, retention, and professional development.
Employers of all sizes are eligible. The criteria for the 2023 award cycle are available here. The application deadline is April 30, 2023. Learn more and apply online at HIREVets.gov. Award recipients will receive a certificate and digital images of the medallion for use as part of their marketing and promotional activities.
Information about, and a video of, the 2022 HIRE Vets Medallion Awards Ceremony, held on November 9, 2022, is available here.
Wednesday, February 1, 2023: U.S. BLS Reported a Small Increase in Job Openings for December But Little Change in Hires or Total Separations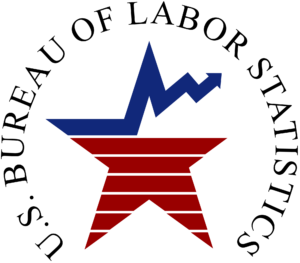 Employer suffering continues as job market remains "tight"
In a Twitter thread, U.S. Department of Labor Chief Economist Joelle Gamble told the story in one glance of the following illustrative chart:
The increase in job openings was largely driven by accommodation and food services, Economist Gamble tweeted, "[t]hough, retail trade, wholesale trade and construction [also] had notable increases."
In December 2022, the number of nonfarm sector job openings was 11,012,000, an increase of 572,000 from the revised November 2022 figure of 10,440,000, the U.S. Bureau of Labor Statistics (BLS) stated in its Job Openings and Labor Turnover Summary (JOLTS) Report for December 2022. The increase in the number of nonfarm sector job openings thus actually went up 6.7% compared to the earlier reported 6.4% in November. December hires were 6,165,000, up a bit from 6,034,000 in November. Total separations changed little at 5,890,000, compared to 5,831,000 in November. The actual increase in the number of jobs to the labor force in December was thus 275,000 (6,165,000 minus 5,890,000).
Little Movement in the Percentages of Hires and Separations
The hires rate changed little in all industries in December as did the percentage of total separations that remained steady at 3.8 percent even while the number of total separations decreased in transportation, warehousing, and utilities (-67,000).
The number of quits did not change much at 4,087,000, compared to 4,102,000 in November, leaving that percentage unchanged at 2.7 percent. The reduced number of quits in transportation, warehousing, and utilities (-69,000) accounted for the decreased number of separations in those industries even as separations increased in other services (+65,000). The number and rate of layoffs and discharges changed little at 1,468,000 (compared to 1,418,000 in November) and 1.0 percent (compared to 0.9 in November), respectively. Layoffs and discharges decreased in finance and insurance (-43,000) but increased in federal government (+4,000). The number of other separations increased a little to 336,000, compared to 311,000 in November. Other separations increased in retail trade (+29,000) and in health care and social assistance (+19,000). Other separations decreased in state and local government, excluding education (-10,000) and in educational services (-6,000).
Economist Gamble also shared the following chart showing the relationship between quits, openings, and the unemployment rate:
Economist Gamble closed her Twitter thread by noting that "[the JOLTS is a smaller sample than both the household and establishment surveys (from [the Jobs Report]). Trends in monthly data are often more important than over-the-month changes."
Three-Month Comparison Chart of Job Openings vs Jobs Filled
Our below table reports the number of available jobs (as taken from the revised JOLTS reports) and the number of jobs filled (as taken from the "Economic Situation Report") from the last four months of available data.
Reports
September
October
November
December

JOLTS available jobs

Prior/mo comparison

10,687,000

(407,000 > August*)

10,512,000

(175,000 < September)

10,440,000

(72,000 < October)

11,012,000

(572,000 > November)

Total jobs (+/-) added
269,000
263,000
290,000
275,000
*August Job Openings were 10,280,000
Note: BLS is scheduled to release the JOLTS Report for January 2023 on Wednesday, March 8, 2023.
Thursday, February 2, 2023: OFCCP Extended Final Opportunity for Objections To EEO-1 Component 1 (Type 2=Consolidated) Data FOIA Disclosure
Contractors Have Until February 7 to Object (only via Email)
Agency Intends to Release Data on February 8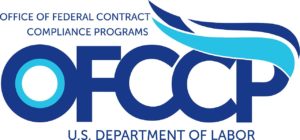 As a quality control check, OFCCP sent an email announcement extending a final opportunity for federal contractors to object to a reporter's Freedom of Information Act (FOIA) request for EEO-1 consolidated Component 1 Survey data. The email explains that OFCCP "has compiled a list of all entities that, according to the agency's records, were federal contractors that submitted Component 1, Type 2 (consolidated) EEO-1 data between 2016-2020 and have not submitted objections (emphasis added) to the release of this data." OFCCP's list of those companies the agency believes have consented to the release of their EEO-1 data are available here.
NOTE: OFCCP is NOT inviting fresh contractor objections: rather, it is checking only to determine that it has properly compiled the list of those federal contractors that have previously advised OFCCP that the agency may release their EEO-1 data within the 2016-2020 date range the FOIA requestor identified in his FOIA request.
Contractors which believe that they are incorrectly included on the list (allowing release) must notify OFCCP by emailing a response to OFCCP-FOIA-EEO1-Questions@dol.gov no later than 11:59 p.m. EST on Tuesday February 7, 2023 (tomorrow). SO CHECK OFCCP'S LIST NOW! The response "must include information supporting your contention that your entity was not a federal contractor during this time or has previously (emphasis added) submitted an objection to release. No other objections to release will be considered," the agency cautioned.
How We Got Here
As we reported in August 2022, OFCCP implemented an online portal to help process contractors' objections. OFCCP extended the initial September 19 deadline for one month to October 19, 2022. "To ensure the accuracy of our list," OFCCP is "providing one final opportunity for entities to assert that their data should not be released because (a) they were not a federal contractor during the relevant time period; or (b) they believe they previously submitted an objection to the disclosure of their EEO-1 data," the email stated.
OFCCP plans to release the data of the non-objectors on or about February 8, 2023.
The agency also updated its portal landing page to reflect the information covered in the email announcement. In addition, the portal landing page notes that the portal itself "is no longer open for objection." Thus, last-minute objections may now only be sent via the email address noted above.
Friday, February 3, 2023: Economy Added 517k Jobs in January; Unemployment Rate Down Slightly to 3.4%
The "Great Resignation" Continues: Black Unemployment Near Record Low
Several Pieces of Good News for Recruiters
The economy added 517,000 total nonfarm payroll jobs in January, well over double the number from the 223,000 nonfarm jobs added in December, the U.S. Bureau of Labor Statistics (BLS) reported in its latest monthly jobs report. The January unemployment rate was 3.4 percent, down from 3.5 percent in December. Job growth was led by gains in leisure and hospitality, professional and business services, and health care. Employment also increased in government, partially reflecting the return of workers from a strike, the BLS noted.
Short-term and Long-term Unemployment Nonetheless Increased
The numbers for total unemployment are reported in a chart here. Unemployment (seasonally adjusted) for 5 to 14 weeks was 31.1 percent, up from 28.4 percent in December. The rate for unemployment of 15 to 26 weeks was 15.5 percent, up from 14.3 percent in December. The unemployment rate for 27 weeks and over was 19.4 percent, up from 18.5 percent in December. The number of long-term unemployed (those jobless for 27 weeks or more) was 1,111,000 in January, up from 1,069,000 in December.
So how can unemployment increase but the unemployment rate nonetheless decrease? More people are dropping out of the workforce as employers know only too well.
Labor Force Participation
In January, 2023, both the labor force participation rate, at 62.4 percent, and the employment-population ratio, at 60.2 percent, were unchanged after removing the effects of the annual adjustments to the population controls, the BLS explained. (This is because this is a 220 million plus worker database and requires very large monthly shifts in employment and unemployment to move those percentages of the whole database.) These measures have shown little net change since early 2022 and remain below their pre-pandemic February 2020 levels (63.3 percent and 61.1 percent, respectively), the Bureau noted. This means that a smaller percentage of people the Bureau determines are available to work are working now than were working before the COVID-19 pandemic gripped the United States in February 2020. Here is your proof that the "Great Resignation" is continuing.
Heads Up for Recruiters: There are almost 10 million "fish in the sea," available to be hired. The number of persons employed part-time for economic reasons (meaning that they want a full-time job), at 4.1 million, was also little changed in January. The number of persons not in the labor force who currently want a job was 5.3 million in January, little changed from the prior month. These two recruitment pools are the primary target market for recruiters unless they set their sights on wooing away a competitor's employees and independent contractors. It is baffling to economists and labor experts why these almost 10 million workers wanting full-time jobs are not employed given that there are job openings available in virtually every industry at many of the levels of the companies in those industries.
Among those not in the labor force who wanted a job, the number of persons marginally attached to the labor force, at 1.4 million, changed little in January. The number of discouraged workers, a subset of the marginally attached who believed that no jobs were available for them, was also little changed over the month at 342,000. Another baffling number, unless they do not like the pay or have the knowledge, skills and ability to perform the job they wish to have.
Three-month Jobs Report Comparison Data: Good News For Recruiters
The White House Council of Economic Advisor's Blog reported that:
"Job growth in November, December, and January averaged 356,000 jobs per month [see chart below], an acceleration from the prior three months of August, September, and October but a slowdown from the last three months of 2021. (emphasis added) Since monthly numbers can be volatile and subject to revision, the Council of Economic Advisers prefers to focus on the three-month average rather than the data in a single month, as described in a prior CEA blog. So, as the economy continues to slowly cool down, there are fewer available jobs even while there are still more jobs than there are workers to fill them. But as the available jobs go down, a recruiter's chances to successfully recruit increase.
That three-month average and the recent 12-month average show a dramatic slowdown in hiring in 2022 and into 2023 as the U.S. economy slowly winds down as the Federal Reserve continues to raise the costs to home buyers and those corporations borrowing money.
To illustrate current and recent legacy data on job growth, the Council shared the following chart:
"This report also contained the annual benchmark revision, which adjusts the level of jobs previously estimated as of March 2022," the Council also pointed out. "That revision added 568,000 jobs to the previously estimated level of jobs in that month." More information on those revisions is here.
Among other notes, the Council also reported that:
monthly nominal wage growth ticked down to 0.3 percent in January;
labor force participation rates for workers aged 16 and over and prime-age (25 to 54) workers have seen substantial recovery from their pandemic lows; and
the unemployment rate in January was 3.4 percent, the lowest rate since May 1969. [But, unemployment rates are a false indicator these days of both the availability of jobs or the health of the economy since we can no longer expect workers to look for jobs when they are unemployed].
Major Worker Groups
The BLS chart below illustrates the numbers for the major worker groups:
Our chart below details the rate changes for the past three months among the major worker groups:
For Black workers, the unemployment rate of 5.4 percent was near its record low of 5.3 percent in October 2022, the White House Council of Economic Advisor's Blog pointed out, adding that data for Black workers go back to 1972. The unemployment rate rose for both Hispanic/Latino and Asian workers, and ticked up for White workers, the Council also noted.
"Looking over the last 12 months, the unemployment rates for American Indian and Alaska Native workers and workers of two or more races have declined, while it has increased for Native Hawaiian and Pacific Islander workers, although these data are highly volatile," the Council observed.
BLS has additional, interactive graphs available here.
See Also

In Brief
Friday, January 27, 2023: U.S. Ninth Circuit Appellate Court Joined Fifth Circuit: President Had Discretion to Remove the NLRB General Counsel
A unanimous Ninth Circuit three-judge panel ruled that President Biden did not exceed his authority under the National Labor Relations Act when he removed (now former) National Labor Relations Board General Counsel, Peter Robb, without cause during the four-year term to which former President Trump had appointed him. (NLRB v. Aakash, Inc, Case No. 22-70002). Last year, we covered a Fifth Circuit unanimous three-judge panel ruling reaching the same conclusion.

Looking Ahead:
Upcoming Date Reminders
December 2022: OFCCP's (now overdue) target date for Final Rule on Rescinding Trump-era Religious Exemption (RIN: 1250-AA09)
December 2022: U.S. DOL WHD's (now overdue) target date to publish a Notice of Proposed Rulemaking to Analyze Public Comments on its proposed rule regarding Nondisplacement of Qualified Workers Under Service Contracts (RIN: 1235-AA42)
February 2023: U.S. DOL WHD's target date for its Final Rule on Updating the Davis-Bacon and Related Acts Regulations (RIN: 1235-AA40)
Thursday, February 9, 2023: Comments due on EEOC's Draft Strategic Enforcement Plan – https://www.regulations.gov/commenton/EEOC-2022-0006-0001
Thursday, February 16, 2023: Deadline to submit reply comments in response to initial comments on NLRB's proposed changes to NLRA regulations (previous January 17 deadline extended) – https://www.regulations.gov/commenton/NLRB-2022-0002-0001 
Thursday, February 16, 2023: DE Masterclass Employment Law Roundtable | The Gig Economy: Embracing the Legal Requirements for Use of Independent Contractors – Register here
Tuesday, February 21, 2023: Comments due on WHD's proposed information collection regarding the Inflation Reduction Act Wage Rates and Wage Determinations – Email: WHDPRAComments@dol.gov (identify OMB Control Number 1235-0034)
March 2023: OFCCP's target date for Notice of Proposed Rulemaking to Require Reporting of Subcontractors (RIN: 1250-AA15)
March 2023: OFCCP's target date for Final Rule on Pre-Enforcement Notice & Conciliation Procedures (RIN: 1250-AA14)
March 2023: OFCCP's target date for Final Rule on "Technical Amendments" to Update Jurisdictional Thresholds & Remove Gender Assumptive Pronouns (RIN: 1250-AA16)
Tuesday, March 14, 2023: Deadline to submit comments on nine federal agencies' joint proposed rule on Partnerships with Faith-Based and Neighborhood Organizations – https://www.regulations.gov/commenton/VA-2023-VACO-0006-0001
Monday, March 20, 2023: Comments due on OFCCP's proposed modifications to its complaint intake process – https://www.regulations.gov/commenton/OFCCP-2022-0005-0001
Monday, March 20, 2023: Deadline to submit comments on FTC proposal to ban employers from implementing most worker non-compete agreements – https://www.regulations.gov/commenton/FTC-2023-0007-0001
April 2023: OFCCP's target date for Notice of Proposed Rulemaking to "Modernize" Supply & Service Contractor Regulations (RIN: 1250-AA13)
Wednesday, April 12, 2023: Comments due on the Office of Management & Budget's "Initial Proposals for Updating Race and Ethnicity Statistical Standards" – https://www.regulations.gov/commenton/OMB-2023-0001-0001
Wednesday, April 12 – Friday, April 14, 2023: DEAMcon23 Chicago (Registrations open now; Agenda now available here!)
Sunday, April 30, 2023: Deadline to apply for 2023 HIRE Vets Medallion Award Program – https://www.hirevets.gov/
May 2023: U.S. DOL WHD's target date for Notice of Proposed Rulemaking on Defining and Delimiting the Exemptions for Executive, Administrative, Professional, Outside Sales and Computer Employees (RIN: 1235-AA39)
May 2023: U.S. DOL WHD's target date for Final Rule on Employee or Independent Contractor Classification Under the Fair Labor Standards Act (RIN: 1235-AA43)
August 2023: U.S. NLRB's target date for Final Rule on Standard for Determining Joint-Employer Status (under the NLRA) (RIN: 3142-AA21)
August 2023: U.S. NLRB's target date for Final Election Protection Rule (RIN: 3142-AA22)
THIS COLUMN IS MEANT TO ASSIST IN A GENERAL UNDERSTANDING OF THE CURRENT LAW AND PRACTICE RELATING TO OFCCP. IT IS NOT TO BE REGARDED AS LEGAL ADVICE. COMPANIES OR INDIVIDUALS WITH PARTICULAR QUESTIONS SHOULD SEEK ADVICE OF COUNSEL.
SUBSCRIBE.
Compliance Alerts
Compliance Tips
Week In Review (WIR)
Subscribe to receive alerts, news and updates on all things related to OFCCP compliance as it applies to federal contractors.
OFCCP Compliance Text Alerts
Get OFCCP compliance alerts on your cell phone. Text the word compliance to 55678 and confirm your subscription. Provider message and data rates may apply.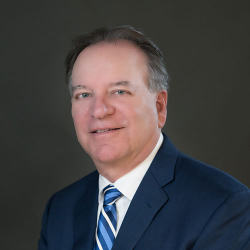 Latest posts by John C. Fox
(see all)