Contractors Now Have Until March 3 to Respond to OFCCP's Latest Proposed Disclosure List 
Contractors Will Also Have One Last Quality Control Check of The Final List OFCCP Will Publish, it now says, March 17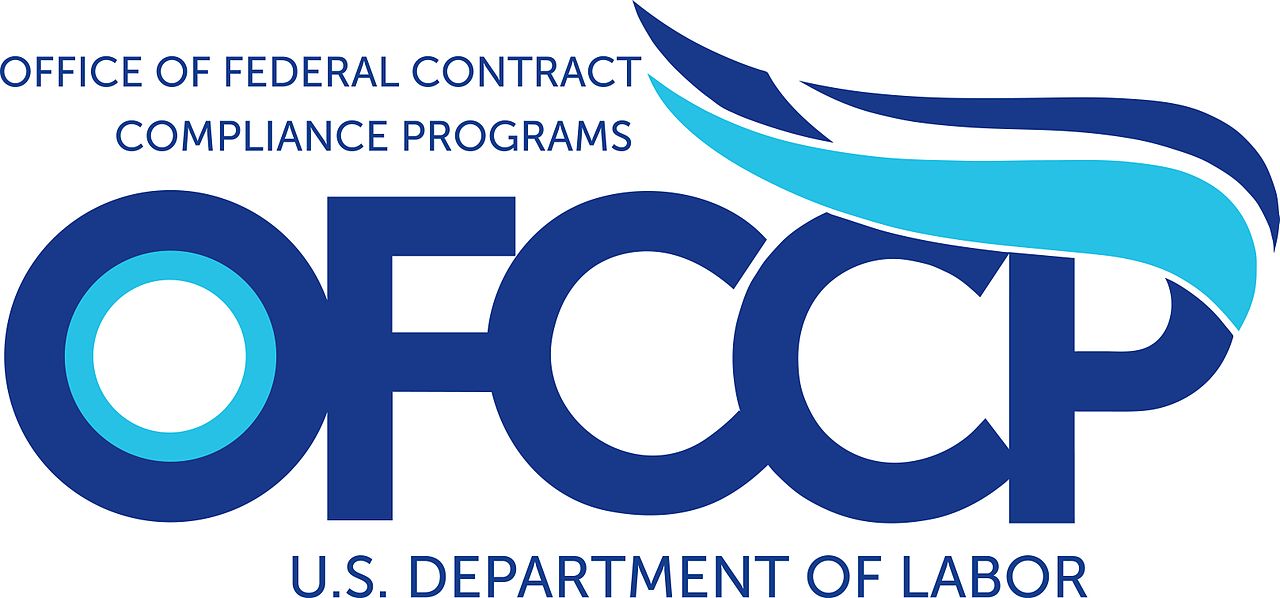 Yes, it is dizzying. Two new drivers have forced this Valentine's Day present to the federal contractor community in the form of an "update" to its "OFCCP Submitter Notice Response Portal" delaying the proposed release of contractor EEO-1 data for a month-plus.
First, there are still lingering doubts that OFCCP has gotten the word out to the entirety of the approximately 20,000-strong covered federal Government contractor community that OFCCP is seeking their objection, if any, to the agency's proposed release of EEO-1 Type 2 (consolidated) Reports for years 2016-2020 which contractors filed with OFCCP.
Second, OFCCP has not yet properly purified and finalized its so-called "Non-Objector Contractor List" naming the companies whose EEO-1 Reports OFCCP proposes to release in response to a reporter's Freedom of Information Act ("FOIA") request. The reporter works for the Center for Investigative Reporting (or "CIR") located in northern California. The Center is not sure what it will do with the data once it gets it, but wants to "scrutinize the data" and report on federal contractor diversity as we reported here in late August 2022.
Amid the increasing hullabaloo and complaints of inadequate OFCCP Notice to the contractor community of the agency's intent to collect objections to the release of contractor EEO-1 Reports, OFCCP has options to tamp out that "fire." It would be prudent for the OFCCP to now publish a Federal Register Notice announcing its FINAL "Non-Objector Contractor List" just to be sure the agency has blanketed the covered federal Government contractor community with this expected action. Moreover, publication in the Federal Register creates a legal presumption of Notice to all in the United States and thus would immunize OFCCP from the complaint that contractors "did not know" that release of their EEO-1 data was at risk.
So, What's New in This "Update"?
OFCCP's February 14 "update" to its Response Portal reported both that OFCCP:
had on February 10th updated its previously published (February 2nd) "Non-Objector Contractor List" (i.e., the first List) of those companies which had not objected to the release of their EEO-1 Reports. NOTE: OFCCP's February 10, 2023 "Non-Objector Contractor List" is the second such "Non-Objector Contractor List" OFCCP has published. (We now need to start counting and numbering these Lists since OFCCP is promising two more such Lists – for a total of at least four by the time it finalizes its "Non-Objector Contractor List"); and
was publishing two new deadlines for contractors to object to the release of their EEO-1 Reports if they had not previously notified OFCCP that the agency improperly included them on its "Non-Objector Contractor List."
Here is what OFCCP says it has done to update and create this second (February 10, 2023) "Non-Objector Contractor List":
"This updated List is intended to reflect two things. First, it removes all contractors that objected prior to publication of the initial [February 2, 2023] List. Second, it removes all entities that responded to OFCCP between February 2 and February 10, 2023, asserting either that they were not a federal contractor or otherwise objecting to their inclusion on the List and the disclosure of their data. OFCCP has not yet made any determinations regarding the substance or merit of these entities' responses or objections and is removing these entities from the initial disclosure to CIR pending OFCCP's determinations."
On the updated February 10 "Non-Objector Contractor List," OFCCP also included the business addresses it took from contractor EEO-1 reports to assist contractors to correctly identify between entities with similar business names. OFCCP cautioned that it may not yet have removed contractors from the list of EEO-1s to be disclosed if the contractor had submitted a response or objection for the first time AFTER the agency's February 10, 2023 update to the "Non-Objector Contractor List." Thus, "[i]f your entity is not listed, no action is necessary at this time," OFCCP advised.
Practice Tip: Given the continuing uncertainty as to the accuracy of this "Non-Objector Contractor List" and given that OFCCP "cannot know what it does not know," those contractors that objected to release of their EEO-1 Reports ON OR AFTER February 10, 2023 will want to carefully review the third "Non-Objector Contractor List" that OFCCP intends to publish on March 10, 2023 (see below).
First New Deadline to Object Is March 3, 2023
OFCCP requests contractors to notify the agency as soon as possible, but no later than March 3, 2023 if a contractor believes it either has:
objected to release of its EEO-1s but OFCCP has nonetheless still improperly included their company's name on the list of contractors which have not objected, or
a good reason for not previously having objected and now wishes to object.
Contractors wishing to object and have their company's name removed from OFCCP's "Non-Objector Contractor List" MUST send an email to OFCCP-FOIA-EEO1-Questions@dol.gov not later than 11:59 p.m. EST on March 3, 2023. The email must include, at a minimum, the following information: 
all addresses associated with your entity for the reporting years in which your entity is listed;
your entity's EEO-1 unit number;
any other entities associated with your organization (including, e.g., merged companies and subsidiaries) that you intend to cover in your objection; and
any additional entity information needed to confirm the objection (including EEO-1 unit number and address, if different from those identified in response to items (1) and (2), above).
The agency's February 14 update further stated: 
"If a contractor wishes to object for the first time to disclosure on any other grounds aside from claiming they are not a federal contractor and were improperly included on the List, the objection must include an explanation as to why the contractor did not object in response to previous notices that OFCCP has issued, and why there is good cause for OFCCP to accept the objection at this point. If OFCCP determines that there is good cause for why the objection was not filed in response to the previous notices provided by the agency, OFCCP may, at its discretion, consider the substance of the late-filed objection."
Second New Deadline to Object Is Immediately After March 10, 2023
Here is OFCCP's latest thinking about how and when it will release the EEO-1s of those companies on the "non-objector list": 
"After the close of the response period on March 3, 2023, OFCCP will publish a second updated list [which will be the third such "Non-Objector Contractor List" that OFCCP will have published] by March 10, 2023, which will remove contractors that submitted objections between February 10, 2023, and by March 3, 2023, from the initial disclosure to CIR while OFCCP evaluates these objections. Contractors will then have one final opportunity to contact OFCCP, no later than March 17, 2023, if they believe their company was improperly listed [on the non-objector list]."
So, the fourth OFCCP "Non-Objector Contractor List" will be the one OFCCP releases to the CIR sometime on or after March 17, 2023 with any additional corrections OFCCP receives after it publishes its third "Non-Objector Contractor List" on March 10, 2023.
Practice Tip: Contractors should NOW calendar Friday March 10, 2023 to review OFCCP's "Final" "Non-Objector Contractor List" to insure your company's name does NOT appear on the list if your company believes either that (a) it is NOT a covered federal Government Contractor, or (b) that your company had properly objected to OFCCP to block the agency's otherwise proposed disclosure of your company's EEO-1 Reports.
Note: The DE Week In Review regularly scheduled for publication the following Monday (March 13) will contain, of course, a story about OFCCP's Final "Non-Objector Contractor List" and a hyperlink to the List, per WIR publication policy to link to all publicly available federal documents we discuss in our stories.
How We Got Here
If you like roller coasters, you will enjoy this reflection in the rear-view mirror. In an OFCCP February 2, 2023 email announcement, OFCCP reported that it had compiled a list of all entities that, according to the agency's records, were federal contractors that submitted Component 1, Type 2 (consolidated) EEO-1 data for 2016 to and through 2020 and had not submitted objections to the release of those data by OFCCP's October 19, 2022 deadline (OFCCP's original objection date). NOTE: We use data in the plural. ALSO NOTE: This February 2, 2023 List was OFCCP's first "Non-Objector Contractor List."
Significant to this first "Non-Objector Contractor List," in its February 14 Submitter Notice Response Portal "update," OFCCP admitted errors in its February 2, 2023 "Non-Objector Contractor List":
"Shortly after publishing the initial List, OFCCP learned that it contained errors, including the inclusion of some contractors that had previously submitted objections."
Note: If that sounds familiar, it is because OFCCP experienced the same form of error by including companies improperly on its latest CSAL ("Corporate Scheduling Announcement List"). That January 20, 2023 CSAL announced upcoming audits of contractors that OFCCP determined had NOT "certified" their Affirmative Action Programs ("AAPs") in OFCCP's "Contractor Portal" in 2022 before the often-revised filing deadline eventually became set in concrete for December 1, 2022.
As DE reported in a February 15, 2023 Webinar discussing OFCCP enforcement actions anticipated in 2023, however, it appears that as much as 25% of that January OFCCP Corporate Scheduling Announcement List contained the names of companies which had in fact timely certified in OFCCP's Contractor Portal. In fact, one AAP developer told the Week In Review that it alone had 50+ customers on the January 2023 CSAL which had timely certified out of the 500 AAP Establishments OFCCP had listed on that CSAL (i.e., +10% of that Corporate Scheduling Announcement List were in error relative to this one AAP vendor alone). In recent months, OFCCP has obviously become "database challenged" and has lost some critical attention to detail before "going public" with "Final" Lists. Learning to operate "at large scale" requires specialized skill sets, experience, and enormous attention to detail.
In addition, while not admitting in its February 14 "update" that some contractors were still crawling out of their caves and only now learning about OFCCP's intentions to release their EEO-1 data, we reported last week, too, that OFCCP nonetheless begrudgingly published two updates to its "Submitter Notice Response Portal."
In its first update on February 7, 2021, the agency extended to Friday, February 17, 2023, its previous February 7, 2023, deadline for contractors to inform the agency that OFCCP had incorrectly included their company's name on the first (February 2nd) "Non-Objector Contractor List."
Then, in a further update on February 10, OFCCP also announced its willingness to suddenly listen to new contractor objections to data release if the contractor had a good excuse explaining to OFCCP why it had not previously objected.
On that same day, Virginia Foxx (R-SC), Chairwoman of the House Committee on Education and Workforce, fired off a scathing letter to OFCCP complaining that the agency had not successfully notified all federal contractors about OFCCP's intended release of contractor EEO-1 data, as we reported here (middle of story). Indeed, Chairwoman Foxx demanded OFCCP further extend its deadline for contractors to object for sixty (60) days.
Note: It is never good for a federal employment or labor law agency to get cross-wise with the Chair of a House or Senate Labor committee. While they do not dish out OFCCP's annual budget, they talk to the Chairs of the Budget Committees.
Litigation Ongoing, Initial Hearing Slated for March 9
On November 15, 2022, the CIR filed a lawsuit in the U.S. District Court for the Northern District of California against the U.S. Department of Labor under the FOIA. The lawsuit seeks to compel OFCCP to process and release all Type 2 (consolidated) EEO-1 Report data of federal contractors and first-tier subcontractors submitted in reporting years 2016 to and through 2020. The Labor Department filed an Answer to the Complaint in the case – Center for Investigative Reporting v. United States Department of Labor (Case No. 3:22-cv-07182-WHA) – on January 18, 2023, according to OFCCP's latest Submitter Notice Response Portal update. Although OFCCP stated that "an initial Case Management Conference before Senior Judge William Alsup was scheduled for February 16, 2023," the court's webpage with the judge's schedule currently shows that this hearing was rescheduled to March 9, 2023.
Note: It is very difficult for an FOIA requestor to convince a federal Judge to expedite a response to its request for documents pursuant to the FOIA. While John Fox wrote into the 1974 amendments to the FOIA (on behalf of the print and broadcast media) that federal agencies had only10 days to process responses to FOIA requests and another ten days to process any appeals of denials of access, the federal courts quickly struck down those time limits on agency actions. The Courts found these time limits violative of the federal Anti-Deficiency Act (which prohibits federal statutes driving federal agency budget resources as an otherwise end-around to the federal Budget process).
Absent evidence OFCCP is purposely and inappropriately thwarting and delaying its response to the CIR's FOIA request, Judge Alsup should decline to order OFCCP to identify an early or even specific disclosure date. Once OFCCP offers evidence to no-nonsense Judge Alsup that it is proceeding in good faith, albeit very slowly, to process the CIR's FOIA request and has it in mind to eventually disclose some documents to the CIR, Judge Alsup will almost undoubtedly do nothing while retaining jurisdiction of the case to give the CIR a later opportunity to prove that any continued OFCCP foot-dragging is not in good faith.
THIS COLUMN IS MEANT TO ASSIST IN A GENERAL UNDERSTANDING OF THE CURRENT LAW AND PRACTICE RELATING TO OFCCP. IT IS NOT TO BE REGARDED AS LEGAL ADVICE. COMPANIES OR INDIVIDUALS WITH PARTICULAR QUESTIONS SHOULD SEEK ADVICE OF COUNSEL.
SUBSCRIBE.
Compliance Alerts
Compliance Tips
Week In Review (WIR)
Subscribe to receive alerts, news and updates on all things related to OFCCP compliance as it applies to federal contractors.
OFCCP Compliance Text Alerts
Get OFCCP compliance alerts on your cell phone. Text the word compliance to 55678 and confirm your subscription. Provider message and data rates may apply.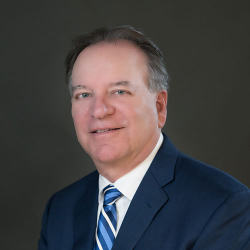 Latest posts by John C. Fox
(see all)
Latest posts by Cynthia L. Hackerott
(see all)