It's that time of year again–the most "fin-tastic" period of summer where we all find ourselves glued to the TV in awe, interest and horror of the special programming on our screens– the highly-anticipated Shark Week! While I can't imagine what it would be like to hunt a Great White, I can't help but find it reminiscent of a recruiter's search for the perfect candidate. Think about it…you see it, don't you? Some day's its feast, its famine, but there are several ways that you can chum the waters and attract the Megalodon of candidates. Let's slip into our wetsuits and dive into the similarities, in all of its humorous, lighthearted glory.
Navigating the waters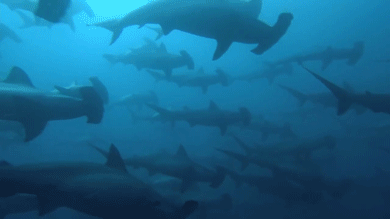 Once a team of marine biologists decide to hit the water in search of sharks, research must first be done to find where these creatures are most likely to be found. Similarly, the first, and possibly most important step in recruiting, is knowing the best spot to find quality candidates. Whether on your company career site, job aggregator or social media, determining the best placement for your open positions may take a little trial and error. Depending on your budget and time-to-fill metrics, you may also consider job advertisements to push candidates to apply, and this might include media such as internet ads, print/radio ads, social media or other methods of promotion.
Bait Tip: DirectEmployers Members have the advantage of having an exclusive, company-branded .JOBS Microsite where they can post their open positions, free of competition­–how's that for claiming your territory?
Chum the water…or internet…with employer branding
Once a search has begun, divers must make use of a shark's known habits to attract them and this nearly always involves bait. Meanwhile at the office, your reqs are open and the anticipation is killing you. You've monitored your sonar-like traffic reports and see that sharks, er, candidates, are in fact, in the water. Just like being out on the open waters, patience is of the essence but there may be some things you can do to 'bait' candidates using something you've already got on hand. For example, are you using your employer brand to your full advantage? Does your career site clearly and interestingly depict your corporate culture to hook candidates and make them want to work for your organization? You might say that delivering a pleasant candidate experience is the equivalent of blood in the water.
Finally, you get a bite and application start to roll in! Time to start tracking source data, reaching out to candidates and setting up interviews.
Bait Tip: DirectEmployers Recruitment Marketing Solutions offer employers the ability to expand their employment brand and get creative by implementating fully customizable career sites–and our new Creative Services solution takes candidate experience to the next level with fresh and exciting visual content!
Unexpected snags in the line
Not every search goes as expected. Just like a shark slipping off the line, the perfect candidate can be just as elusive, and oftentimes, just as difficult. It can be frustrating when you discover that your potential hire has accepted another position, is a terrible interviewee or has a questionable past that pops up in a background screening, reference check or on social media. Imagine how the researchers feel when their shark eludes them, makes off with the bait and swims away without ample interaction! But as we know from watching Shark Week, there's always another lurking out there. Keep searching!
Bait Tip: DirectEmployers Members' jobs are automatically syndicated to over 1,000 niche and professional career sites, helping you 'cast a wider net'. See the full syndication list here. We also partner with a number of technology providers that may help you with services such as background checks, ATS and talent community management and more.
The big catch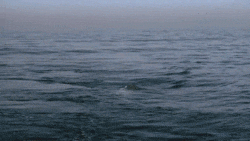 After what feels like the longest time and a few ups and downs, you finally have success! You found your Great White–your purple squirrel! The search is done (for now) and you sail off into the sunset and pat yourself on the back for a job well done…and the fact that you left the fight with all of your limbs still intact is a major win–now off to find your next Great White…or candidate…maybe both?
Latest posts by Kacie Clark
(see all)