The OFCCP Week in Review (WIR) is a simple, fast and direct summary of relevant happenings in the OFCCP regulatory environment, authored by experts John C. Fox, Candee Chambers and Jennifer Polcer. In today's edition, they discuss:
OFCCP may shrink another 50-75 employees through early retirement and buyouts
Republican General Counsel in the works for the NLRB
USDOL slowly continues to fill key positions
USBLN Conference hosts record-breaking attendance
OFCCP May Shrink in September Another 50-75 Employees Through Early Retirement & Voluntary "Buyouts"

Friday, August 18, 2017
OFCCP is attempting a major downsizing of its employee headcount right now in anticipation of OFCCP's coming FY2018 Budget (which begins October 1, 2017) and which it expects to be substantially reduced. See OFCCP Week in Review: April 17, 2017 which foreshadowed this major downsizing in this Fiscal Year as the Trump Administration takes aggressive steps to reduce the federal government over the next 14 months by what The White House hopes will be approximately 15% overall throughout the federal government.

While OFCCP does not yet have its FY2018 Budget, The House of Representatives has nonetheless proposed a 10.2% reduction of OFCCP's budget from about $105M to $94M. (See OFCCP Week in Review: July17, 2017) And even though the Senate has not yet proposed its budget for OFCCP or USDOL, OFCCP anticipates a large budget cut and is moving now to shrink its headcount ahead of news of the budget reduction in an effort to avoid a large scale forced Reduction In Force.

The Buyout:
OFCCP's union estimates that as many as 50-75 OFCCP employees from across all OFCCP offices and ranks could leave the agency within the next three weeks as a result of two buyout offers OFCCP announced in the attached memo dated August 18.
The Office of Personnel Management has authorized OFCCP to offer VSIPs ("Voluntary Separation Incentive Payments") and also VERAs ("Voluntary Early Retirement Authority").
Eligible OFCCP employees have until this coming Friday, September 1, 2017 to apply, first come/first served, for the VSIP and must agree to retire or resign on or before September 15, 2017.
OFCCP employees eligible to retire early have until September 15, 2017 to apply. OFCCP may make selections for retirement based on the date of receipt of the employee's request and the number of years of service.
What Does It Mean?
If as many as 75 OFCCP personnel indeed elect to resign or retire in coming weeks, OFCCP will then soon thereafter be forced to re-shape its office structure and reassign many audits to remaining personnel, thus further slowing audit completions.
75 resignations and retirements, combined with existing attrition, would shrink OFCCP to well below 500 employees (its smallest headcount in 45 years) currently located in one HQ office, six Regional Offices, 49 District Offices and two Field Stations.
The loss of an additional perhaps 75 employees would almost undoubtedly force the closure in the next year of perhaps 10-15 OFCCP District Offices throughout the country (perhaps two per Region, or perhaps even three offices in the larger Regions) as OFCCP would struggle to right-size management and employee assignments.
OFCCP would have to face the reality that most of OFCCP's District Offices are already almost 1/3rd empty as OFCCP headcount in the last 8 years has steadily fallen, stair step-by-stair step, from 785 nationwide to what would approach 450 employees nationwide if OFCCP employees fully subscribed to the buy-out, and given usual attrition and annual increased operating costs.
Republican General Counsel in the Works for the NLRB

Monday, August 21, 2017
President Trump plans to nominate management-side labor attorney Peter Robb (R) to become General Counsel for the National Labor Relations Board, replacing Counsel Richard Griffin (D) whose term expires this fall.

Significance?
The five-member labor board is on the verge of having its first Republican majority in nearly a decade. The general counsel position is considered key to helping this board reconsider a number of decisions issued during the Obama administration, including moves to expand joint employer liability for affiliated businesses and limit employers' use of contracts to block class actions by their workers.
The next general counsel will play a role in determining whether the board continues to take an expanded approach to joint employer liability. The board in its 2015 Browning-Ferris Industries Decision—and Griffin in subsequent charges against McDonald's—have said a company may be considered a joint employer of another business's workers even if it exerts indirect control over them.
The Browning-Ferris decision is pending before an appeals court in Washington. Regardless of how the panel comes down on the joint employer issue, the next general counsel will have some leeway to decide whether to continue to pursue the litigation against McDonald's, which is based on the theory that the fast-food behemoth is a joint employer of workers at franchise restaurants.
The Scoop on Robb:
An attorney at Downs Rachlin Martin PLLC, Robb worked early in his career as an NLRB staff attorney and later as counsel to former board member Robert P. Hunter (R). He has represented Otis Elevator Co. and the Elevators Manufacturing Association, among other clients.
The Federal Bureau of Investigations is currently performing the background check which is standard for White House nominees.
The Scoop on Griffin:
Griffin is scheduled to argue the class action waivers issue before the U.S. Supreme Court Oct. 2. (See OFCCP Week in Review: August 21, 2017) The Justice Department recently split with the NLRB in that case, arguing that the waivers don't violate workers' right to collective activity.
Griffin will likely be gone by the time the high court reaches a decision on the issue; his term expires Oct. 31.
USDOL Slowly Continues to Fill Key Positions

Tuesday, August 22, 2017
The latest key appointment Secretary of Labor Acosta has made, and which will have significant influence over OFCCP's regulatory initiatives, is Nathan Mehrens to head an office within USDOL to be newly created pursuant to President Trump's February 14, 2017 Executive Order titled Presidential Executive Order on Enforcing the Regulatory Reform Agenda.

Executive Order 13771 tasks each government agency with appointing a Regulatory Reform Officer and assembling a task force that reviews existing regulations and recommends certain rules for reversal or revision, depending on whether they're considered to hurt job growth or deemed unnecessary.

Nathan Mehrens has been selected to oversee the project.

The Scoop on Mehrens:
He is an ardent critic of government regulation and was previously President of the conservative watchdog group Americans For Limited Government. ALG's logo is "Rolling Back Government on Every Front."
He is currently the Deputy Assistant Secretary for the Office of the Assistant Secretary for Policy (OASP), a position he has held since June that entails reviewing regulations before they are sent to the White House for approval.
He has written that some worker centers should be subjected to the same disclosure requirements as traditional unions.
The Mehrens development comes after House Democrats wrote to OMB leadership Aug. 7 to express "alarm concerning the lack of transparency" of regulatory reform task forces throughout the government.
USBLN Hosts Record-breaking Attendance
Monday, August 21 – Thursday, August 24, 2017
The USBLN 20th Annual Conference took place in Orlando last week. With over 1200 attendees and 130 companies in attendance, last weeks' conference represented over 7.2 million employees!

Many of the rockstar companies blazing the way in the disability employment space were in full force to teach other companies how it's done and rightfully boasting their 100% on this years' DEI (Disability Equality Index).

Highlights Included:

Next years' conference will be held in Las Vegas in July. Follow USBLN for more information.
---
THIS COLUMN IS MEANT TO ASSIST IN A GENERAL UNDERSTANDING OF THE CURRENT LAW AND PRACTICE RELATING TO OFCCP. IT IS NOT TO BE REGARDED AS LEGAL ADVICE. COMPANIES OR INDIVIDUALS WITH PARTICULAR QUESTIONS SHOULD SEEK ADVICE OF COUNSEL. Reminder: If you have specific OFCCP compliance questions and/or concerns or wish to offer suggestions about future topics for the OFCCP Week In Review, please contact your membership representative at (866) 268-6206 (for DirectEmployers Association Members), or email Jennifer at jpolcer@directemployers.org with your ideas.
Receive OFCCP compliance alerts and updates right on your phone! Text the word compliance from your mobile phone to 55678 (all applicable charges and fees set by your cell phone carrier will apply).
Save Save Save Save Save Save
Save
Save
Save
Save
Save
Save
Save
Save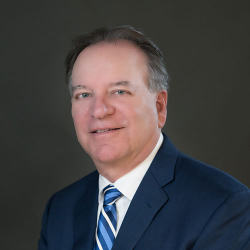 Latest posts by John C. Fox (see all)