The OFCCP Week in Review (WIR) is a simple, fast and direct summary of relevant happenings in the OFCCP regulatory environment, authored by experts John C. Fox, Candee Chambers and Jennifer Polcer. In today's edition, they discuss:
NILG Conference Recap
The National Industry Liaison Group (NILG) gathered last week for its annual conference themed 'Navigating the Waves of Change' in Anaheim, California. DirectEmployers was there in force and report below the most significant developments of the Conference.
Tuesday, July 31, 2018: OFCCP Enforcement Chief Reports "Jobs Listing Violations" Remain a Major OFCCP Compliance Concern
Speaking at a pre-conference breakout session on OFCCP compliance at the NILG Conference, OFCCP's Enforcement Director Marika Litras reported that recordkeeping violations continue to be OFCCP's leading compliance violation, including failure to "list" jobs pursuant to OFCCP's VEVRAA regulations.
We are pleased to report that for the 11th year in a row since DirectEmployers first started offering its industry-leading jobs listing solution to Members, no OFCCP audit has ever found the Member to have failed its job listing obligation.
Wednesday, August 1, 2018: Navigating the Waves of Change
The National Industry Liaison Group (NILG) gathered this week for its annual conference themed 'Navigating the Waves of Change' in Anaheim, California. Among a crowd topping 750, Craig Leen took to the stage for his first public speech in his new roles of Deputy Director and Acting OFCCP Director. Director Leen assured the NILG audience filled with the "good employers," that the goals former Director Harris set up will remain and that he "is not here to change what was set up." Acting Director Leen took us on his journey over the past year at the Agency and reaffirmed the four Trump Administration OFCCP initiatives we have previously heard, including:
1. Transparency
A commitment of the OFCCP to provide more information to Government Contractors earlier in the audit process. Example: Contractor selection for compliance evaluations.
No "fishing expeditions." Supplemental information requests need to be tied to a goal. His statement that Contractors need to be "treated with respect and allowed time to respond," received a roar of applause from the crowd.
PDN Directive
Conciliation in good faith. "OFCCP will do meaningful conciliation with you," he assured us.
2. Certainty
Rule of Law. Contractors need to know how to comply when it is unclear.
3. Efficiency
Focus on old cases and getting them closed. Looking towards a 45-day goal to complete a desk audit.
However, denial of access will not aide this effort. If Contractors have a jurisdiction concern, that is one thing, but if not, both sides need to work in good faith.
"It's a new day, and we are going to do it differently!" Director Leen exclaimed.
4. Recognition
Looking at recognition programs that would spotlight Contractors excelling in their compliance and work under Section 503, VEVRAA, and the Executive Order.
Additional programs OFCCP is discussing include renewed use of "Focused Reviews" (see separate story below) and apprenticeship pilot programs.
There is no doubt that Director Leen has the support and confidence of Secretary Acosta. He spoke candidly, with substance and authority. In light of the political landscape and upcoming mid-term elections, it was an unexpectedly substantive speech that set the tone for a great conference. We enjoyed three and one-half days of sessions by OFCCP, contractors, vendors, and law firms from coast-to-coast discussing how we all can "Navigate the Waves of Change."
Wednesday, August 1, 2018: OFCCP Plans to Return to Use of "Focused Reviews"
In so announcing in his plenary speech at the ILG National Conference last week, and again later in two separate breakout sessions on disability policy, OFCCP Acting Director Leen all but promised a large number of Focused Reviews OFCCP would begin to conduct at an unspecified date in the future as to Contractor compliance with both Section 503 of the Rehabilitation Act of 1973 and also of VEVRAA (38 USC 4212). First, here is what a Focused Review is according to OFCCP's regulations. Then, later below, we will explain more of what OFCCP Director Leen said in Anaheim he had in mind.
Focused Review Defined.
"Focused Reviews" are one of the four kinds of "Compliance Evaluations" OFCCP Rules (i.e., regulations) permit OFCCP to conduct (since 1997) when then OFCCP Director Shirley Wilcher created them (during the Clinton Administration):
Ҥ 60-1.20 Compliance evaluations. (a) OFCCP may conduct compliance evaluations to determine if the contractor maintains nondiscriminatory hiring and employment practices and is taking affirmative action to ensure that applicants are employed and that employees are placed, trained, upgraded, promoted, and otherwise treated during employment without regard to race, color, religion, sex, sexual orientation, gender identity, or national origin. A compliance evaluation may consist of any one or any combination of the following investigative procedures:
*          *          *          *          *
(4) Focused review. An on-site review restricted to one or more components of the contractor's organization or one or more aspects of the contractor's employment practices." See 41 CFR Section 60-1.20(a)(4)
History of the Focused Review.
The Bush Administration OFCCP (#43 –  the son) first used the Focused Review audit format to convert an in-progress Compliance Review into a Focused Review which narrowed down the Compliance Review to two or three issues the Compliance Review had revealed to be potentially problematic. The use of the Focused Review then withered in the Obama Administration and has not been in use now for more than a decade.
Director Leen's current view is that the renewed Focused Review he has in mind would replace, perhaps, 20% of the Compliance Reviews OFCCP currently undertakes each year. Of course, since 1997, OFCCP (full) Compliance Reviews have investigated whether the contractor under audit has complied with its regulatory obligations under all three of OFCCP's programs (Executive Order 11246 (as to protected groups based on race, sex and ethnicity), Section 503 of the Rehabilitation Act of 1973 (as to disability) and VEVRAA (as to "Protected Veterans")).
Implications of Focused Reviews.
Because Focused Reviews are much more narrow in scope than full Compliance Reviews, the first significant implication is that OFCCP would be able to conduct many more total audits than it is currently undertaking and even as OFCCP Compliance Officer headcount continues to shrink. Our best estimate – based on Director Leen's current Focused Review audit design (described below) – is that the new-styled Focused Reviews would consume about 1/10th the number of OFCCP hours consumed in (full) Compliance Reviews. Said another way, for the cost to OFCCP of a (full) Compliance Review, OFCCP could conduct about 10 of the new-styled Focused Reviews…and thus touch many more Contractors to remind them of OFCCP's lurking presence and keep them "on their toes."
The second implication is that there are three reasons it may take a year, or even two, for OFCCP to deploy its first new-styled Focused Review, even though OFCCP already has Rulemaking in place authorizing "Focused Reviews."
OFCCP has to prepare the outline of this particular new form of audit and then train OFCCP Compliance Officers about how to conduct such an audit.
OFCCP will have to create a new form of audit Scheduling Letter for these particular Focused Reviews announcing the Focused Review to the Contractor selected for audit. Moreover, the Office of Management and Budget ("OMB") will have to approve both the new Focused Review Audit Scheduling Letter and any forms or questionnaires OFCCP intends to use 10 or more times in these Focused Reviews (to satisfy the Paperwork Reduction Act).
OFCCP will have to modify its audit selection system to create a "Neutral Administrative Plan" to select Government Contractors for these Focused Reviews since they will START with an on-site audit (like OFCCP audits of Construction Contractors).
Major Components of Focused Reviews.
The two major components of these new Focused Reviews, as OFCCP Director Leen currently envisions them (and these could change as the agency thinks this new Focused Review concept through some more, and after OMB gets involved) are:
On-site interviews with Contractor representatives responsible for 503/VEVRAA compliance (Affirmative Action Managers, any ADA Coordinators by whatever specific title, and rank and file managers who implement the company's disability policies and practices)
A review, per the usual, of the company's accommodation policies and practices, including the usual review found in full Compliance Reviews of accommodations granted (although OFCCP REALLY should be asking Contractors what accommodations the company has DENIED, in whole or in part, since "adverse action" is necessary to both claims of unlawful discrimination and to a failure of an affirmative action accommodation).
NOTE: Failure to accommodate is both an unlawful discrimination [see 41 CFR Section 60-741.21(a)(6) ] and also simultaneously a failure of "affirmative action" [see 41 CFR Section 60-741.44(d) ] pursuant to OFCCP's Section 503 Rules …although not so pursuant to the ADA, since it lacks an Affirmative Action component.
Wednesday, August 1, 2018: OFCCP Bill of Rights Released
OFCCP's release of a new publication titled "What Federal Contractors Can Expect" came on the heels of OFCCP Acting Director Leen's kick-off speech at the National Industry Liaison Group (NILG) Conference. Moving forward, Contractors subject to OFCCP jurisdiction can look forward to:
Access to Accurate Compliance Assistance Material
Timely Responses to Compliance Assistance Questions.
Opportunities to Provide Meaningful Feedback and Collaboration.
Professional Conduct by OFCCP's Compliance Staff.
Neutral Scheduling of Compliance Evaluations.
Reasonable Opportunity to Discuss Compliance Evaluation Concerns.
Timely and Efficient Progress of Compliance Evaluations.
Confidentiality.
In his closing remarks at the conference, Leen specifically highlighted a sentence he insisted be included in the expectations, and even bolded:
"OFCCP never schedules a contractor for a compliance evaluation because that contractor sought compliance assistance.
Thursday, August 2, 2018: OFCCP Director Leen to Reinvigorate Section 503
OFCCP Director Leen shared lunch with our Members at DirectEmployers' table at the NILG conference on both of the conference's Wednesday and Thursday formal lunches. At both, we were impressed as Director Leen discussed his hope to re-invigorate Section 503 compliance. Director Leen's comments at DE's lunch table both complimented and amplified his public comments to the NILG audience about his desire to increase contractor mindshare about Section 503 through OFCCP's reinvigoration of Focused Reviews aimed at 503 issues.
It is also important to keep in mind that the EEOC's efforts under the ADA's non-discrimination prohibitions, parallel to Section 503's non-discrimination prohibitions, are the leading generator of financial remedies for the EEOC.
Given the coming OFCCP emphasis on disability issues, we suggest covered contractors start reviewing their Section 503 compliance by keeping more comprehensive lists of all reasonable accommodations requested and DENIED, in whole or in part. We also recommend that you establish programs—if you do not already have them in place – to carefully review IN ADVANCE the reason(s) for the denial of each requested accommodation. We also suggest Contractors evaluate the effectiveness of their outreach efforts and consider new and different recruitment efforts, including using targeted recruitment microsites.
In response to OFCCP's heightened coming focus on Section 503 compliance, the DirectEmployers Compliance Group will begin a year-long focus on Section 503 compliance. Watch for a future collection of integrated webinars, blogs and 'WIRs' focused on disability compliance and best practices. DE Members, watch for details about "DE 503 COMPLIANCE PROJECT FOR MEMBERS: 2019."
Friday, August 3, 2018: What Did the Fox Say?
It only fits that the wrap-up to the Industry Liaison Group National Conference (NILG) would be the highly anticipated words of insight and wisdom from none other than the man involved in the creation of the Industry Liaison Groups (ILG) groups back in 1982, Mr. John C. Fox. "The only thing constant at OFCCP is change," Fox assured us in his opening remarks. This past year was no different. Although the OFCCP budget has remained relatively stable over the last decade (at a little over $100M), that has been largely due to a series of "Continuing Resolutions." Daily Double: any idea how many times the government has agreed on a budget in the past 11 years? A whopping two times! In the meantime, Government Contractors have watched many other stats drop. Specifically:
Complaints to the OFCCP have declined (signaling a great economy).
Conciliation Agreements are on a decline.
Financial Agreements are on a decline.
Back pay is on a decline.
John walked us through his busy year of cases, highlighting some significant wins for covered Contractors. Fox reported that in two significant pending cases that OFCCP is taking the position that subjective decision-making and hiring systems are inherently unlawful if they produce statistically different hiring results based on one or more protected statuses. Fox also reported that OFCCP is taking the shocking and radical position that a Contractor's Disposition Codes are irrelevant and not useful to OFCCP to prove nondiscriminatory reasons for rejection. A major struggle is underway as to this critically important issue for contractors. You can catch up by reading his PowerPoint slides here (DirectEmployers Members can access them here). He spoke highly of Director Leen and expressed his confidence that Leen will put his knowledge and experience to work, from reviewing cases to overseeing implementation of the list of initiatives OFCCP has announced.
It was a different tone than last year's recap. We will all continue to ride the waves of change and look forward to what the Fox has to say next year in Milwaukee!
Friday, August 3, 2018: Leen Closed Out the ILG National Conference
If you had to leave to catch a flight or were unable to make the conference altogether, those who stayed to the end had the pleasure to hear Acting Director Leen share the stage with the NILG Chair, Paul McGovern. It was great to see the casual and jovial interaction between the two. Director Leen mentioned visiting over 15 sessions throughout that last two days and having fruitful interactions with Contractors, ILG Members, and various vendors and non-profits sharing in the space of equal employment opportunity.
Leen drove home the idea of the "rule of law" and that it is critical contractors know in advance how to comply, particularly with compensation reviews and how to properly form job groups.
Leen received feedback that the PDN is excellent. However, it is still a public record, and perhaps we could start the conversation even earlier and avoid getting that far. He is considering this and encouraged additional feedback and ideas. He also went so far as to request the Contractor world email him directly at leen.craig@dol.gov with input and ideas.
His final thoughts included:
Some form of a contractor certification program to come. Note: Are you currently certifying that you are completing your AAP's in the General Services Administration (GSA) Database? Check with your procurement team as this requirement most likely isn't achieved by Human Resources. If your company is checking no, you can expect to be scrutinized moving forward.
Functional Affirmative Action Plans (FAAPs) – the wave of the future. Function or business unit groups can accurately portray most business operations. Perhaps an incentive to use FAAPs? If you have hesitation for using FAAPs – reach out and let Leen know why.
A memorandum of understanding (MOU) with the NILG is almost complete.
Leen will be conducting a webinar with OFCCP field officers to reiterate his message and points here at the conference.
---
THIS COLUMN IS MEANT TO ASSIST IN A GENERAL UNDERSTANDING OF THE CURRENT LAW AND PRACTICE RELATING TO OFCCP. IT IS NOT TO BE REGARDED AS LEGAL ADVICE. COMPANIES OR INDIVIDUALS WITH PARTICULAR QUESTIONS SHOULD SEEK ADVICE OF COUNSEL.
Reminder: If you have specific OFCCP compliance questions and/or concerns or wish to offer suggestions about future topics for the OFCCP Week In Review, please contact your membership representative at (866) 268-6206 (for DirectEmployers Association Members), or email Jennifer at
jpolcer@directemployers.org
with your ideas.
Receive OFCCP compliance alerts and updates right on your phone! Text the word compliance from your mobile phone to 55678 (all applicable charges and fees set by your cell phone carrier will apply).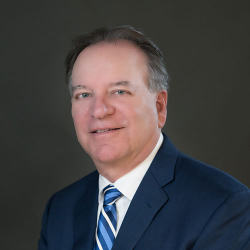 Latest posts by John C. Fox
(see all)