The OFCCP Week in Review (WIR) is a simple, fast and direct summary of relevant happenings in the OFCCP regulatory environment, authored by experts John C. Fox, Candee Chambers and Jennifer Polcer. In today's edition, they discuss:
Tuesday, May 1, 2018: OFCCP Action Plan Launched
OFCCP released an Action Plan with a hefty to-do list. The Plan stems from the results of feedback from town hall gatherings held last year, as well as the recommendations from the 2016 GAO report. Many of these action items surround topics DirectEmployers' Members brought up at the recent Listening Session and reiterate the four goals Director Harris spoke of last week at DEAM18.
According to the OFCCP, here is a preview of action items we can expect from them:
Review and Enhance Contractor Compliance Assistance

New guides in the works:

Supply & Service Technical Assistance Guide
Construction Technical Assistance Guide
Academic Institutions Technical Assistance Guide

Additional assistance to include:

A redesigned Mega Construction webpage and launch with new tools.
An updated New and Small Technical Assistance Guide.
A new infographic on the internet applicant definition, recordkeeping, and posting and notice requirements.
An updated 'OFCCP at A Glance'
Assess and Improve the Quality of Contractor and Compliance Officer Training and Education

Action items include:

Conduct an assessment of the current training program.
Determine and assess the skills gap of existing training staff and train to address those gaps, as appropriate.
Standardize procedures for the development of training courses and issue or update agency guidance as required.
Adopt a competency model that identifies the skills, knowledge, and abilities that all compliance officers should possess.
Create and implement a plan of action for seeking third-party accreditation for OFCCP's national office training program.
Increase Transparency and Communication

Action items include:

A "roadmap" or written guide to the compliance evaluation process for contractors.
The use of PDNs for preliminary individual and systemic discrimination findings identified during compliance evaluations.
Policy guidance for creating greater transparency around the identification of indicators of a violation, explaining the basis for a supplemental data request, and conducting a meaningful compensation self–assessment.
A document entitled, What Contractors Can Expect, a "Bill of Rights" styled document. NOTE: this is in direct response to comments received at the first town hall meeting on September 19, 2017.
Online 'Communities of Practice' (COP) for contractors and stakeholders.
Tuesday, May 1, 2018: Second Regional Director Left OFCCP
Janette Wipper was the Pacific Regional Director for OFCCP from January 2014 – April 2018. On May 1, 2018, she was appointed Chief Counsel of the California Department of Fair Employment Housing.
Ms. Wipper is the second OFCCP Regional Director to depart the agency this month. Brad Anderson, Midwest Regional Director, is set to leave May 11, 2018, for the EEOC. In addition, Thomas Dowd, the Deputy Director, departed earlier this year.
Without a doubt, things are moving and shaking at OFCCP. Stay tuned as we watch for the "kinder and friendlier" OFCCP to come!
---
THIS COLUMN IS MEANT TO ASSIST IN A GENERAL UNDERSTANDING OF THE CURRENT LAW AND PRACTICE RELATING TO OFCCP. IT IS NOT TO BE REGARDED AS LEGAL ADVICE. COMPANIES OR INDIVIDUALS WITH PARTICULAR QUESTIONS SHOULD SEEK ADVICE OF COUNSEL.
Reminder: If you have specific OFCCP compliance questions and/or concerns or wish to offer suggestions about future topics for the OFCCP Week In Review, please contact your membership representative at (866) 268-6206 (for DirectEmployers Association Members), or email Jennifer at
jpolcer@directemployers.org
with your ideas.
Receive OFCCP compliance alerts and updates right on your phone! Text the word compliance from your mobile phone to 55678 (all applicable charges and fees set by your cell phone carrier will apply).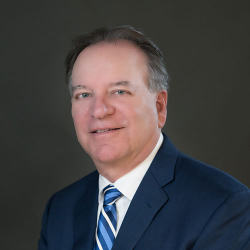 Latest posts by John C. Fox
(see all)