The OFCCP Week in Review (WIR) is a simple, fast and direct summary of relevant happenings in the OFCCP regulatory environment, authored by experts John C. Fox, Candee Chambers and Jennifer Polcer. In today's edition, they discuss:
Wednesday, December 12, 2018: Best Places to Work in the Federal Government Announced
The Partnership for Public Service announced its rankings of The 2018 Best Places to Work in the Federal Government. The views of more than 847,000 civil servants from 488 federal organizations comprise the data.
Overall Results
59.1% agencies saw their employee engagement scores decline.
39.6% agencies saw their employee engagement scores increase.
1.3% agencies saw their employee engagement scores stay the same.
These results represent a stark contrast to the previous three years when more than 70 percent of federal organizations experienced gains in how employees viewed their jobs and workplaces.
The Rankings
The index score is not a combined average of an agency's category scores. It is calculated using a proprietary weighted formula that looks at responses to three different questions in the U.S. Office of Personnel Management's Federal Employee Viewpoint Survey. The more the question predicts intent to remain, the higher the weighting. Those questions are:
I recommend my organization as a good place to work.
Considering everything, how satisfied are you with your job?
Considering everything, how satisfied are you with your organization?
Friday, December 14, 2018: EEOC's Office of Enterprise Data and Analytics Debut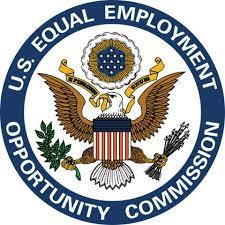 The U.S. Equal Employment Opportunity Commission (EEOC) held a series of "Data Dialogues" this week to introduce stakeholders to the Agency's new Office of Enterprise Data and Analytics (OEDA).  Advocacy groups, employer representatives, academics, and researchers, including non-profit organizations, participated in meetings at EEOC headquarters in Washington, D.C., to interact with OEDA's leadership and hear about the new structure within the agency.
"It was clear to me the agency had to make some dramatic change to bring our capacity into the 21st century," said EEOC Acting Chair Victoria A. Lipnic.  "We also had to address important issues about data protection, access, and internal data governance.  The new OEDA allowed us to do all of that."
OEDA Purpose

Created in May 2018, ODEA will develop an enterprise-wide data analytics system to enhance mission effectiveness and make EEOC's data readily available to both internal and external users. The Office will utilize state of the art data and information science tools now available to them.
Significance?
In addition to other functions, the OEDA team manages EEOC's Equal Employment Opportunity (EEO) surveys, which collect workforce data from employers, unions and labor organizations, state and local governments, and public and secondary school systems and includes the team of economists and statisticians who advise on large investigations. Historically this is where OFCCP has captured its data on who is a Federal Government Contractor. You may recall earlier this year, changes in the EEO-1 survey created confusion as the Agency tries to sort a way to capture employees of the GIG economy.
Reminder: Covered Federal Contracts – Minimum Wage Increase
Effective January 1, 2019. See details here.
Happy Holidays – We'll be back in 2019!

The next two Mondays fall on the "Eve's," and we know you are extremely busy wrapping up your Affirmative Action Plans. So we will leave you uninterrupted to complete your assessment of outreach, gather your Applicant data, and all the additional bells and holly required to fulfill your Plans.
We wish you a wonderful holiday season filled with good health, family, friends, and no statistical differences in your data!
Note. Should there be any breaking news before our regularly scheduled program on Monday, January 7, 2019 – we will report as a Compliance Alert.
Our holiday gift to you is the gift that keeps on giving throughout the whole year, the Week-In-Review!
THIS COLUMN IS MEANT TO ASSIST IN A GENERAL UNDERSTANDING OF THE CURRENT LAW AND PRACTICE RELATING TO OFCCP. IT IS NOT TO BE REGARDED AS LEGAL ADVICE. COMPANIES OR INDIVIDUALS WITH PARTICULAR QUESTIONS SHOULD SEEK ADVICE OF COUNSEL.
SUBSCRIBE.
Compliance Alerts
Compliance Tips
Week In Review (WIR)
Subscribe to receive alerts, news and updates on all things related to OFCCP compliance as it applies to federal contractors.
OFCCP Compliance Text Alerts
Get OFCCP compliance alerts on your cell phone. Text the word compliance to 55678 and confirm your subscription. Provider message and data rates may apply.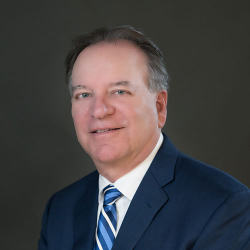 Latest posts by John C. Fox
(see all)