The OFCCP Week in Review (WIR) is a simple, fast and direct summary of relevant happenings in the OFCCP regulatory environment, authored by experts John C. Fox, Candee Chambers and Jennifer Polcer. In today's edition, they discuss:
Tuesday, September 11, 2018: Proposed FAAP Changes Announced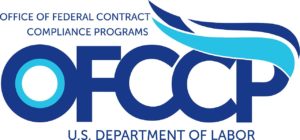 OFCCP proposed changes that might entice the adoption of Functional Affirmative Action Programs (FAAPs) by some contractors. The notice in the Federal Register includes a draft of a revised FAAP Directive as well as a supporting statement.
Arguably the largest drawback of the current FAAP is the guarantee of at least one compliance evaluation during the 3-year agreement. The revised proposal not only eliminates the "guaranteed evaluation" it also includes an extension of the current 24-month exemption of another evaluation to 36 months. Another perk – the 3-year term is proposed now at 5-years. This extension saves the administrative burden of having to reapply every three years.
Proposed Changes
Eliminate the requirement that FAAP contractors undergo at least one compliance evaluation during the term of their agreements;
Expand the exemption period for FAAP units that have undergone a compliance evaluation from 24 months to 36 months from the date OFCCP closed the previous evaluation;
Eliminate consideration of a contractor's equal employment "EEO" compliance history when deciding whether to approve a FAAP request;
Remove the three-year waiting period for reapplying for a FAAP following termination of an agreement; and
Eliminate the annual requirement for contractors to modify their FAAP agreements.
The Scoop on FAAPs
Depending on the structure of your organization, FAAPs may make a lot of sense. Whether you choose to organize by function or business unit, it is worth looking into. Keep in mind you may also use a combination of function, business unit, and establishment based plans.
Generally, to be suitable for a FAAP, the function or business unit must exist and operate autonomously and it must:
Have at least 50 employees;
Have its own managing official; and
Have the ability to track and maintain its own personnel
Feedback for OFCCP?
Your company can comment directly to the OFCCP here. DirectEmployers Members, we can comment on your behalf, let us know your thoughts or concerns here.
Members: Are you currently using FAAPs at your organization? Yes / No
Let us know in your response if you would like to get connected with other Members using FAAPs to learn how they may benefit your organization, or if we can assist with further education on this topic.
Thursday, September 13, 2018: "Minibus" Funding Bill Filed
The DOL budget continues on its path to completion. We've been following H.R. 6157 (the Appropriations Bill that includes the Department of Defense, and the Departments of Labor, Health and Human Services) since its inception, and here is the latest development. The House Appropriations Committee filed a two-bill Appropriations "minibus" funding bill, which has been approved by a joint House and Senate Conference Committee.
Included in this Bill is a short-term Continued Resolution (CR) that would allow for continued funding of current levels. "The CR duration is through December 7, 2018, allowing us time to complete our work on the remaining bills – as we intend to do," stated Congressman Frelinghuysen (R-NJ).
The OFCCP budget has remained untouched in the Bill ($103,476,000). The larger focus has surrounded military funding and various programs here at home including fighting the opioid epidemic and increased research to cure disease such as cancer and Alzheimer's. "It includes the fourth consecutive funding increase for the National Institutes of Health, which will pave the way for new medical breakthroughs and lower health care costs over the long term," stated Senator Blunt (R-MO), who is the Chairman of the Labor, Health and Human Services, Education, and Related Agencies Appropriations Subcommittee.
Significance?
This package represents the next step made by the House and Senate to return to "regular order" – which means completing all 12 funding bills through the normal legislative process and enacting them into law. When/if this happens, it will be the first time in more 20 years that the Department of Defense will have its full annual funding enacted before the end of the current fiscal year.
Labor Highlights
Apprenticeship Opportunities:
$160 million, an increase of $15 million, to expand opportunities relating to apprenticeships programs registered under the National Apprenticeship
$3.5 million to carry out a pilot project designed to prepare transitioning service members to qualify for, and to assist in placing them in apprenticeship programs.
$994,000 for grants authorized in the Women in Apprenticeships and Nontraditional Occupations Act.
Efforts to be made to "improve and expand computer science programs and opportunities, including through apprenticeships."
Looking for more details? House Committee on Appropriations Summaries for this and all other Bills are here, and the Senate Committee on Appropriations Summary is here.
Friday, September 14, 2018: Proposed Rulemaking on Joint-Employer Standards
The National Labor Relations Board (NLRB) published a Notice of Proposed Rulemaking in the Federal Register regarding its joint-employer standard.
The Proposal
Under the proposed rule, an employer may be found to be a joint-employer of another employer's employees only if it "possesses and exercises substantial, direct and immediate control over the essential terms and conditions of employment and has done so in a manner that is not limited and routine." Indirect influence and contractual reservations of authority would no longer be sufficient to establish a joint-employer relationship.
The Board's View
The proposed rule reflects the Board majority's initial view (think pre-Browning Ferris or more recently Hy-Brand). Specifically, that the National Labor Relations Acts intent is best supported by a joint-employer doctrine that does not draw third parties, who have not played an active role in deciding wages, benefits, or other essential terms and conditions of employment, into a collective-bargaining relationship for another employer's employees.
In favor of the proposal:
Against the proposal:
Democrat Lauren McFerran – confirmed 12/8/14
The 5th Board Member, Mark Gaston Pearce (D), is awaiting Senate confirmation for a second term.
In announcing the proposed rule, Board Chairman John F. Ring stated, "I look forward to receiving the public's comments and to working with my colleagues to promulgate a final rule that clarifies the joint-employer standard in a way that promotes meaningful collective bargaining and advances the purposes of the Act."
Feedback for the NLRB?
Your company can comment directly to the NLRB here.
Members: We can comment on your behalf, let us know your thoughts or concerns here.
The closure date for comments is 11/13/18.
---
THIS COLUMN IS MEANT TO ASSIST IN A GENERAL UNDERSTANDING OF THE CURRENT LAW AND PRACTICE RELATING TO OFCCP. IT IS NOT TO BE REGARDED AS LEGAL ADVICE. COMPANIES OR INDIVIDUALS WITH PARTICULAR QUESTIONS SHOULD SEEK ADVICE OF COUNSEL.
Reminder: If you have specific OFCCP compliance questions and/or concerns or wish to offer suggestions about future topics for the OFCCP Week In Review, please contact your membership representative at (866) 268-6206 (for DirectEmployers Association Members), or email Jennifer at
jpolcer@directemployers.org
with your ideas.
Receive OFCCP compliance alerts and updates right on your phone! Text the word compliance from your mobile phone to 55678 (all applicable charges and fees set by your cell phone carrier will apply).
Latest posts by Jennifer Polcer
(see all)