The OFCCP Week in Review (WIR) is a simple, fast and direct summary of relevant happenings in the OFCCP regulatory environment, authored by experts John C. Fox, Candee Chambers and Jennifer Polcer. In today's edition, they discuss:
Tuesday, September 4, 2018: Covered Federal Contracts – Minimum Wage Increase
The Wage & Hour Division announced that the hourly minimum wage for workers performing work on or in connection with covered federal contracts will increase on January 1, 2019.
New Rates: $10.60/hour and $7.40/hour for tipped employees.
When: The new rates take effect January 1, 2019.
Why: Executive Order 13658 and its implementing regulations at 29 CFR part 10.
Tip: Read the fine print – there are exclusions!
Sound familiar?
The rate is subject to change each year at the discretion of the Secretary of Labor. January 1, 2018, the rate increased to $10.35 per hour and $7.25 per hour for tipped employees.
Friday, September 7, 2018: Unemployment Rate Unchanged at 3.9%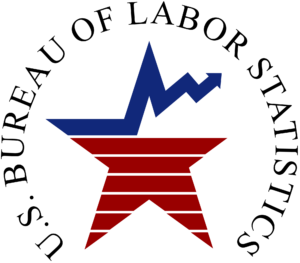 The Bureau of Labor Statistics (BLS) released August's 'Employment Situation.'
"The August jobs report shows continued, strong job growth with 201,000 jobs created and an unemployment rate holding at 3.9%.  More than 4 million jobs have been created since November 2016.  Since 1970, the unemployment rate has registered below 4% just nine times; four of those months have been recorded during 2018. It is remarkable to see steady positive news regarding job growth month after month." stated Secretary Acosta.
| | | |
| --- | --- | --- |
| Unemployment Rates | August 2018 | August 2017 |
| National | 3.9% | 4.4% |
| Veteran | 3.7% Men  / 4.5% Women | 3.4% Men  / 5.4%Women |
| Individuals W/ Disabilities | 8.0% | 8.4% |
We've said it before, and we will say it again – target your outreach to individuals with disabilities!
Friday, September 7, 2018: 750 CSALs Mailed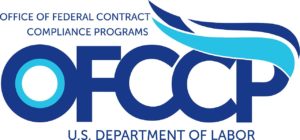 OFCCP mailed 750 Corporate Scheduling Audit Letters (CSALs) to contractor establishments. These are a supplement to the FY2018 Scheduling List released on March 19, 2018, (FY18 First Release). For a refresher on this process, read here.
Included in this supplement:
445 companies
69 Corporate Management Compliance Evaluations (FAQ's here)
66 Functional Affirmative Action Programs (FAQ's here)
NOT included in this supplement:
Universities (due to current workload)
Focused reviews; However, focused reviews will begin in FY2019.
     Double Check Your Records (Not to be included):
When combining the FY2018 First Release with this supplemental scheduling list, OFCCP limited its scheduling to no more than ten establishments of any parent company.
No more than four establishments of a single contractor in a single district office.
No establishment that received a CSAL, concluded a review, or concluded progress report monitoring resulting from a conciliation agreement or consent decree, within the last five years.
Timeline
Per the tightest timeline, the following could occur:
9/7/18 – CSALs mailed
10/22/18 (45 days) – Scheduling letters begin to mail out
11/21/18 (30 days) – AAPs begin to be due (based on receipt above)
Need an Extension?
OFCCP released a new policy on extensions, read it here. Short version – extensions will not be allowed, except under the following circumstance:
OFCCP will provide a 30-day extension for supporting data related to the EO 11246, VEVRAA and Section 503 AAPs, provided that:
the contractor requests the extension before the initial 30-day due date for the AAPs and
the contractor timely submits the basic EO 11246, Section 503 and VEVRAA AAPs within the initial 30-day period after receiving the Scheduling Letter and Itemized Listing.
This second requirement comes from Section 7 of Directive 2018–07 on the AAP Verification Program.
Tip: OFCCP mails a CSAL to the Human Resources Director (or designated point of contact) of each establishment on the scheduling list. Corporations may confirm whether an establishment was mailed a CSAL by emailing a written request on company letterhead to the Division of Program Operations at OFCCP-DPO-Scheduling@dol.gov. In the meantime, contact all your HR managers and alert them so they can be on the lookout for a possible CSAL!
---
THIS COLUMN IS MEANT TO ASSIST IN A GENERAL UNDERSTANDING OF THE CURRENT LAW AND PRACTICE RELATING TO OFCCP. IT IS NOT TO BE REGARDED AS LEGAL ADVICE. COMPANIES OR INDIVIDUALS WITH PARTICULAR QUESTIONS SHOULD SEEK ADVICE OF COUNSEL.
Reminder: If you have specific OFCCP compliance questions and/or concerns or wish to offer suggestions about future topics for the OFCCP Week In Review, please contact your membership representative at (866) 268-6206 (for DirectEmployers Association Members), or email Jennifer at
jpolcer@directemployers.org
with your ideas.
Receive OFCCP compliance alerts and updates right on your phone! Text the word compliance from your mobile phone to 55678 (all applicable charges and fees set by your cell phone carrier will apply).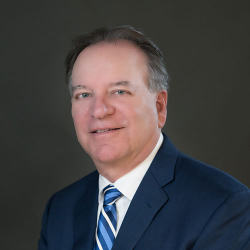 Latest posts by John C. Fox
(see all)