The DE OFCCP Week in Review (WIR) is a simple, fast and direct summary of relevant happenings in the OFCCP regulatory environment, authored by experts John C. Fox, Candee Chambers and Jennifer Polcer. In today's edition, they discuss:
Wednesday, January 2, 2019: DOL Departures
The U.S. Department of Labor announced the following resignations:
Bryan Jarrett, Acting Administrator for the Wage and Hour Division, effective January 5, 2019. Jarrett joined the Department in October 2017.
Jeffrey Grappone, Assistant Secretary of Labor for Public Affairs, effective January 3, 2019. Grappone joined the Department in November 2017.
Matthew Miller, Acting Assistant Secretary of Labor for the Veterans' Employment and Training Service (VETS), effective January 3, 2019. Miller joined the Department in April 2017.
Thursday, January 3, 2019: First Session of the 116th Congress – 'Education and Workforce' Now 'Education and Labor'
In the first Congressional session of the New Year, the now Democratic majority in the House of Representatives passed a rules package allowing for the Committee on Education and Workforce to return to its previous name, the Committee on Education and Labor.
Thursday, January 3, 2019: Nomination Process to Begin Again
Failure to confirm Presidential nominations by the end of the 115th Congress means back to the drawing board. All Presidential nominations must start fresh with a Presidential nomination, then successful Committee Hearings and then a successful Senate Floor vote. All of those political appointee nominees who have been "waiting in line" for Senate "Floor Time," some for well over a year, now have to re-set, re-boot and start over. Those we continue to watch include:
Friday, January 4, 2019: December Employment Situation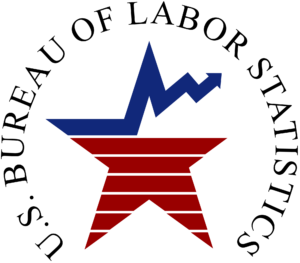 The Bureau of Labor Statistics (BLS) released December's 'Employment Situation.' Unemployment percentages are up from November, but the outlook remains positive at the start of the New Year.
U.S. Secretary of State, Alexander Acosta announced, "With more than 5,000,000 jobs added since the 2016 election, the American economy surpassed 150,000,000 jobs for the first time ever."
The nTide (National Trends in Disability Employment) report explains the dip in employment numbers for individuals with disabilities:
"This was only the third month in 2018 that we didn't see improvement in the job numbers for people with disabilities," noted Andrew Houtenville, Ph.D., associate professor of economics at UNH and research director of the Institute on Disability. "Three months of declines over the entire year does not constitute a trend, given that the economy continues to show signs of strength. We will be watching this closely in the New Year."
| | | |
| --- | --- | --- |
| Unemployment Rate | December 2018 | December 2017 |
| National (Seasonally adjusted) | 3.9% (up from 3.7% in Nov) | 4.1% |
| Veterans (Not seasonally adjusted) | 3.2% (up from 3.1% in Nov) | 3.8% |
| Individuals with Disabilities (Not seasonally adjusted) | 7.9% (up from 7.7% in Nov) | 8.4% |
Holiday Recap
As promised, here are the highlights from our holiday break.
THIS COLUMN IS MEANT TO ASSIST IN A GENERAL UNDERSTANDING OF THE CURRENT LAW AND PRACTICE RELATING TO OFCCP. IT IS NOT TO BE REGARDED AS LEGAL ADVICE. COMPANIES OR INDIVIDUALS WITH PARTICULAR QUESTIONS SHOULD SEEK ADVICE OF COUNSEL.
SUBSCRIBE.
Compliance Alerts
Compliance Tips
Week In Review (WIR)
Subscribe to receive alerts, news and updates on all things related to OFCCP compliance as it applies to federal contractors.
OFCCP Compliance Text Alerts
Get OFCCP compliance alerts on your cell phone. Text the word compliance to 55678 and confirm your subscription. Provider message and data rates may apply.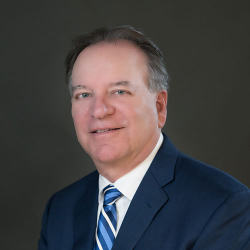 Latest posts by John C. Fox
(see all)