The OFCCP Week in Review (WIR) is a simple, fast and direct summary of relevant happenings in the OFCCP regulatory environment, authored by experts John C. Fox, Candee Chambers and Jennifer Polcer. In today's edition, they discuss:
Thomas Dowd Spoke Out on Potential EEOC/OFCCP Merger
Tuesday, August 29, 2017
OFCCP Acting Director Thomas M. Dowd responded to a letter of opposition regarding the proposed merger of the Equal Employment Opportunity Commission and the DOL's Office of Federal Contract Compliance Programs. President Donald Trump proposed the agency merger in his fiscal year 2018 budget request as part of efforts to promote government efficiency and effectiveness.

The proposed merger includes "several challenging transition issues," Thomas M. Dowd acknowledged in a letter dated August 24, 2017, sent to the Institute for Workplace Equality.

What's Next?

The merger potentially could still appear in proposed reorganization plans that each agency must submit by Sept. 9, as required by a March executive order for a government-wide review to determine where federal programs can be eliminated or modified to save costs.
Pay Component of EEO-1 Report Put on Hold

Tuesday, August 29, 2017
The Office of Information and Regulatory Affairs ("OIRA"), a division of the Office of Management and Budget ("OMB"), announced via a memo that it suspended "Component 2" of the revised EEO-1 Report.
"Component 2" is the portion of the revised EEO-1 Report which would have required employers with over 100 employees to submit W-2 pay and FLSA hours worked information.
"Component 1" is the portion of the EEO-1 which collects data on race, ethnicity and gender by occupational category. This portion is due by the previously set filling date of March 31, 2018.
Acting Chair of the EEOC, Victoria Lipnic, released a supporting statement here.
Why the Hold?
OMB's delay of the compensation reporting component of the EEO-1 Report is a classic legal "Texas Two-Step." OMB could not just willy-nilly waive its magic legal wand and order the reporting requirement gone without sufficient legal grounds to do so pursuant to the Administrative Procedure Act ("APA"). Rather, OMB determined that there were likely insufficient legal grounds to outright withdraw now the EEO-1 compensation reporting component of the EEO-1 Report, or at least the case to withdraw the new reporting was not so compelling that White House resistance would surely prevail to any lawsuit by women's and/or civil rights groups challenging the withdrawal. After all, what has changed since the factual and legal record the Obama Administration laid down less than a year ago in support of the reporting requirement? Do you remember this EEOC Press Release language reported on the EEOC's website on September 29, 2016, touting its new compensation reporting requirement?
"The EEOC adopted this new EEO-1 after an extensive deliberative process that included publication of two versions of the proposed EEO-1 for public comment and a public hearing on March 16, 2016, at which stakeholders, researchers, and academics discussed the EEO-1 proposal and responded to questions from EEOC Commissioners. In total, the EEOC considered written comments from thousands of individuals, employers and their representatives, civil rights and women's organizations, human resources and payroll associations, and Members of Congress."
Just changing the inhabitant in The White House is not enough, by itself, to change a lawful course of prior regulatory action. One must create a record of the need for change pursuant to the APA. For example: what laws, if any, have changed to perhaps obviate the need for the prior Rule? (Has discrimination in compensation based on a protected status now been authorized, perhaps?) If the law is the same, what facts have changed, if any? (Has compensation discrimination vanished in America in 2017?) If the law and the facts have not changed, what policy has changed and what is the new policy which is so compelling to now trump (no pun intended!) the old policies? So, given the very short interval between the EEOC's Fall 2016 announcement of its prior reporting requirement and its delay of reporting requirements announced last week (only 11 months later), OMB had very little change to seize upon to support an outright withdrawal of the reporting requirement right now. BUT, OMB did have two powerful legal levers, the "flies in the ointment" or the "Achilles heels" of the EEO-1 reporting requirement:
the Obama Administration's calculation of the costs to industry to comply (which were very lacking in substance and detail (i.e. paper thin), and
what cost data the EEOC did have was manipulated and contorted in a way that would have easily offended most reviewing federal courts.
So, OMB's legal judgment was that it had enough evidence of cost calculation infirmities to delay the new compensation reporting requirement, even though it perhaps did not have enough evidence of cost infirmities to fully tear down the reporting requirement right now. So, OMB took the legally safer road to avoid a potential court loss by simply delaying the Rule and ordering further study. Of course, in the next year, the soon to be Republican EEOC will now work to build a broad record that the costs to comply are large while the benefits to society are very small (because the data, once reported, would not tell government analysts very much as almost every industry group commenter noted at the time of EEOC's request for public comments.)
So, does the delay augur an eventual, although inevitable and certain, withdrawal of the reporting requirement 12 months hence? No. While complete withdrawal is possible a year from now or so, it is more likely that the EEOC will simply amend the Rule to replace the existing reporting with some other compensation compliance requirement. Such a requirement could be as simple and as different as requiring covered employers to digitize (over time) compensation data (to allow for easier and more cost-effective government scrutiny of corporate pay data).
The EEOC will eventually announce an internal and external study plan to either confirm or revise the compensation data reporting requirement. While the EEOC has not yet formulated that plan, the Commission will presumably again seek public comments, especially as to the costs question and will also likely also make inquiry about the utility of the data, were they to be reported. The EEOC also likes public meetings, so look for more of those in coming months, too.
Public Hearings typically do not produce significant public record evidence to galvanize and support regulatory action, but they are a great public spectacle. Public Hearings also provide a platform for drama and democratic participation in a regulatory result which the participants typically have little idea is almost always pre-ordained regardless of what the witnesses say at the Hearings. But, Hearings are always good theater!
Reminder: Federal contractors still must file the VETS 4212 report by September 30, 2017.

Going, Going, Gone–Texas Federal Court Issued a Permanent Injunction Stopping Obama Overtime Rule

Thursday, August 31, 2017
Case:
State of Nevada v. et al v. USDOL et al, No. 4:16-CV-731
It's over. The highly controversial Obama Wage-Hour Division ("WHD") overtime Rules, which drew over 293,000 comments from the public and which more than doubled the "salary level" for exemption from overtime ("OT") pursuant to the Fair Labor Standards Act ("FLSA") for employees employed in bona fide "Executive, Administrative, or Professional" capacities) often called the "EAP exemption" or the "OT Rules," is NOW gone. Dismissed as unlawful. No longer legally effective. Kapluie. Exploded. Dead. No more. And with the demise now of the so-called "OT Rule," every major Obama-era labor initiative the unions and plaintiffs' lobbies pushed into law are now gone, other than Paid Sick Leave. While it is hard to remember them all now, gone are these then highly controversial labor bills which had caused the labor movement to crow that "we are back":
Federal contractor "Blacklisting" Rules: Remember this OFCCP Week in Review: April 3, 2017?
Paycheck Transparency Rule (we did not say: "OFCCP's Pay Transparency Rule" which is still in legal effect with no challenge pending, although OFCCP's Pay Transparency Rule never rose to the level of a "major" or controversial Rule of concern to the "Government Contractor" community): Remember this OFCCP Week in Review: March 13, 2017?
The no mandatory arbitration of certain Title VII claims Rule: Remember this OFCCP Week in Review: August 21, 2017? 
The EEO-1 compensation reporting component "Notice": Reported today in this WIR.
The Court's ruling last Thursday permanently striking down the Obama-era OT Rule nonetheless upheld the right of USDOL to set a "salary basis" an executive, administrative or professional employee must achieve (among other considerations) to be exempt. The Court's injunction then nonetheless thus leaves in place WHD's 2004 exemption rules, including the salary basis "level" of the "old" WHD FLSA Rules ($455 per week ($23,660 annually) the Obama OT Rule had replaced. Under the Final Rule enjoined last Thursday, the minimum salary level for exempt employees would have increased from $455 per week ($23,660 annually) and would have more than doubled to $913 per week ($47,476 annually). WHD had based the new $913 salary level on the 40th percentile of weekly earnings of full-time salaried workers in the lowest wage region of the country, which is currently the South. The Final Rule also created an automatic updating mechanism designed to adjust the minimum salary level every third year. The first automatic increase was scheduled to occur January 1, 2020.
Last Thursday, Judge Amos L. Mazzant, III, a 2014 Obama appointee sitting in the Eastern District of Texas in Sherman, struck down the new "salary level." Judge Mazzant held that the new salary level interfered with and trumped ("supplanted") the Congress' plain direction to the WHD to also consider the employee's "duties" to determine exemption:
"Congress unambiguously directed the Department to exempt from overtime pay employees who perform 'bona fide executive, administrative, or professional capacity' duties. However, the Department creates a Final Rule that makes overtime status depend predominately on a minimum salary level, thereby supplanting an analysis of an employee's job duties."
Recap: Here is the three-part test the 2004 WHD Rules currently require for EAP exemption: Specifically, the employee must:
be paid on a salary basis (the "salary-basis test").
be paid at least the minimum salary level established by regulations (the "salary-level test"). The current minimum salary level is $455 per week ($23,660 annually).
perform executive, administrative, or professional capacity duties as established by regulations (the "duties test").
Note: Judge Mazzant had earlier on November 22, 2016 issued a "Preliminary Injunction" which had prevented the WHD's Final Rule from going into effect on December 1, 2016 as originally scheduled. That injunction applied nationwide. (See OFCCP Week in Review: October 31, 2016) The Obama WHD and the Obama U.S. Department of Justice (representing WHD in the federal courts) then appealed Judge Mazzant's issuance of the Preliminary Injunction to The United States Court of Appeals for The Fifth Circuit (New Orleans), on an interim basis while the underlying case continued before Judge Mazzant. That appeal remains pending at this time.
However, since that appeal is technically moot (Judge Mazzant last Thursday technically replaced his earlier Preliminary Injunction with his new Permanent Injunction), the pending appeal will soon be perfunctorily dismissed). Also, since the Trump WHD and the Trump U.S. Department of Justice (representing WHD in the federal courts) now "defend" the pending case, it is impossible to imagine that WHD will appeal to the Fifth Circuit the entry of Judge Mazzant's permanent injunction. The case is over…mop up paperwork to follow.
Looking Forward: The WHD has already anticipated last Thursday's result and published to the public on July 26, 2017 a "RFI" (Request for Information) seeking further input on the level to re-set the salary basis "level". See the RFI here in the Federal Register.
Bottom Lines:
The 2004 WHD "Salary Level" Rules ($455 per week=$23,660 annually) are in legal effect today.
WHD is currently collecting public comments (to and through September 25, 2017) and intends to publish in coming months a new proposed and revised "salary level" for EAP exemption. Gosh, aren't roller coasters FUN?!!!
OFCCP Issued a "National Interest" Exemption From AAP Development for Employers Entering into Supply & Service Contracts for Hurricane Harvey "Relief"

Thursday, August 31, 2017
In a Memorandum addressed to "ALL CONTRACTING AGENCIES OF THE FEDERAL GOVERNMENT" in his capacity as OFCCP's Deputy Director, Tom Dowd issued "in the national interest," last Thursday what is becoming OFCCP's standard "hurricane relief" "limited exemption and waiver" from the duty (only) to prepare Affirmative Action Programs ("AAPs") under all three of OFCCP's AAP programs.

The exemption thus applies to AAPs Government Contractors would otherwise be required to develop pursuant to Executive Order 11246, as amended, Section 503 of The Rehabilitation Act of 1973, as amended, and pursuant to section 4212 of the Vietnam Era Veterans Readjustment Assistance Act of 1974, as amended (VEVRAA). Significantly, however, the Memorandum does NOT exempt from OFCCP's obligations any "construction" companies supplying Hurricane Harvey relief. Nor does the exemption apply to those employers which are currently covered "Government contractors" subject to one or more of OFCCP's compliance statutes.  Rather, the exemption is an effort to eliminate barriers to supply and service contractors entering the Government Contractor Supply and Service marketplace to provide relief to Hurricane Harvey.

The exemption is thus a tacit OFCCP admission that the prospect of developing OFCCP-compliant AAPs is sufficiently onerous that those costs might deter companies from otherwise offering their services and supplies to aid relief victims if those companies coming to the aid of Hurricane Harvey victims had to develop AAPs within 120 days of signing a covered relief contract or subcontract.

The exemption does not void compliance duties beyond the duty of Supply and Service Government Contractors to develop the three noted kinds of AAPs. For example, the Memorandum makes explicitly clear that a company signing a covered Supply and Service contract and now otherwise making it a covered "Government Contractor" would NOT have to prepare AAPs (under all three of OFCCP's programs), BUT would have to comply with all other OFCCP compliance duties, including potentially standing for OFCCP audit. Of special interest to the DirectEmployers Community, DD Dowd took special pains to call out three compliance duties, in particular, which remain in place despite the exemption and waiver, including the duty of a Government Contractor covered by VEVRAA to "list" its available jobs.

Please note too that the Memorandum does not define the term or describe the kinds of services and supplies which constitute the kind of hurricane "relief" which qualifies for the exemption. (Would washing the windows or waxing the floors of a federal building after Hurricane Harvey qualify as "relief" since those are routine services normally accomplished, rain or shine? Would selling pumps to the Corps of Engineers which might want to stock up for future hurricanes qualify as "relief" from Hurricane Harvey?) It is also not clear from the Memorandum why DD Dowd signed this Memorandum in his capacity as Deputy Director and not as Interim Acting Director of the OFCCP. DD Dowd's Memorandum provides the exemption and waiver for a three-month period, presumably meaning to and through the last day of November 2017.Thus, a company signing a covered relief contract between now and the last day of November 2017 would NOT have to develop otherwise required AAPs for the life of the relief contract, even if the company supplied relief ON OR AFTER December 1, 2017. By contrast, a company signing a Supply and Service contract for relief of Hurricane Harvey on or after December 1, 2017 which is otherwise covered under one or more of OFCCP's three program authorities would have to comply with OFCCP's compliance duties in all respects, including the development of AAPs. Of course, there is nothing to prohibit OFCCP from further extending its "exemption/waiver" on or after December 1, 2017 if it chose to do so.

Click here to visit the special webpage OFCCP developed to describe the exemption and waiver program to Supply and Service companies potentially interested to avail themselves of the exemption and waiver.
Head of South Carolina Workforce Agency, Cheryl Stanton, to Lead DOL Wage And Hour Unit
Thursday, August 31, 2017
Cheryl Stanton, head of South Carolina's workforce agency and a former Ogletree Deakins Nash Smoak & Stewart PC shareholder, has been chosen to lead the U.S. Department of Labor's Wage and Hour Division, the White House announced Friday, September 1, 2017.

Stanton currently serves as executive director of the South Carolina Department of Employment and Workforce, a position she was appointed to by then-Gov. Nikki Haley in 2013, the White House said. More news to come later as the position requires confirmation by the U.S. Senate.
---
THIS COLUMN IS MEANT TO ASSIST IN A GENERAL UNDERSTANDING OF THE CURRENT LAW AND PRACTICE RELATING TO OFCCP. IT IS NOT TO BE REGARDED AS LEGAL ADVICE. COMPANIES OR INDIVIDUALS WITH PARTICULAR QUESTIONS SHOULD SEEK ADVICE OF COUNSEL. Reminder: If you have specific OFCCP compliance questions and/or concerns or wish to offer suggestions about future topics for the OFCCP Week In Review, please contact your membership representative at (866) 268-6206 (for DirectEmployers Association Members), or email Jennifer at jpolcer@directemployers.org with your ideas.
Receive OFCCP compliance alerts and updates right on your phone! Text the word compliance from your mobile phone to 55678 (all applicable charges and fees set by your cell phone carrier will apply).
Save
Save
Save
Save
Save
Save
Save
Save
Save
Save
Save
Save
Save
Save
Save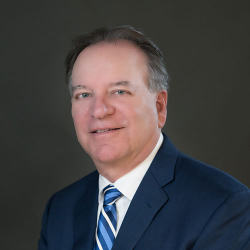 Latest posts by John C. Fox
(see all)