The OFCCP Week in Review (WIR) is a simple, fast and direct summary of relevant happenings in the OFCCP regulatory environment, authored by experts John C. Fox, Candee Chambers and Jennifer Polcer. In today's edition, they discuss:
Tuesday, August 28, 2018: OFCCP Launched Contracting Officer Corner
OFCCP continues to hammer out items on its Action Plan. The 'Contracting Office Corner' is a one-stop-shop of resources for both federal agency contracting officials and federal contractors.
Categories of information include:
Pre-Award Process for Supply & Service Contractors (New Guide!)
Construction Contract Award Notification
National Pre-Award Registry
Federal Acquisition Training
Federal Acquisition Regulations
Search Debarred Contractors
Contacts for OFCCP Regional Staff
Downloadable Equal Opportunity Posters (Remember these links need to be on your career site as well. DE Members, contact me for your career website tip sheet.)
Tuesday, August 28, 2018: DOL Created A New Compliance Office
The U.S. Department of Labor announced the creation of the Office of Compliance Initiatives (OCI).
Tasks for this group include:
Facilitating and encouraging a culture that promotes compliance assistance.
Providing employers and workers with access to high-quality, up-to-date information about their obligations and rights under federal labor laws and regulations.
Assisting enforcement agencies in developing new strategies to use data for more impactful compliance and enforcement strategies.
Enhancing outreach to stakeholders for the Department's enforcement agencies.
At this time, it is unclear whether this Office will work with the OFCCP on compliance efforts. Stay tuned as we learn more.
Tuesday, August 28, 2018: WHD Listening Sessions Announced
The U.S. Department of Labor's Wage & Hour Division (WHD) announced a series of public "listening sessions" to gather views on the Fair Labor Standards Act (FLSA) white-collar exemption for executive, administrative, and professional employees. The FLSA generally requires covered employers to pay their employees at least the federal minimum wage (currently $7.25 an hour) for all hours worked, and overtime premium pay of not less than one and one-half times the employee's regular rate of pay for any hours worked over 40 in a workweek. The FLSA exempts from both minimum wage and overtime protection "any employee employed in a bona fide executive, administrative, or professional capacity" and delegates to the Secretary of Labor the power to define and delimit these terms through regulation.
The five listening sessions are intended to provide an opportunity for the public to provide input on issues related to exemption, including the appropriate salary level. The Department will not attempt to achieve a consensus view in these listening sessions, but rather is interested in hearing the views and ideas of participants. WHD's current plans are for a new proposed rule (presumably with a new proposed salary level) to be published in January 2019.
Listening sessions dates, locations, and registration details are here. DE Members can find these and other important events in the Connect calendar.
DE Members, please let me know what session you plan to attend.
Tuesday, August 28, 2018: WHD Issued Six New Opinion Letters
In a policy reversal from the Obama Administration, WHD is now back in the business of issuing opinion letters and dropped six into the hopper last week:
The opinion letters address the following issues:
The Department now offers a search function allowing users to search opinion letters by keyword, year, topic, and a variety of other filters.
Tuesday, August 28, 2018: Pearce Re-Nominated To NLRB
President Trump has re-nominated Mark Gaston Pearce (D) for a new term on the National Labor Relations Board (NLRB), one day after his second term on the Board expired. If confirmed, Pearce would serve another five-year term. The last NLRB appointment was John Ring (R) to chair the five Member Board, back in April.
Although Republicans retain the majority of seats, Pearce's re-nomination is a significant and surprising victory for worker advocates and Democrats. President Obama originally nominated Pearce to the Board where Pearce served as Board Chairman for more than five years during the Obama administration. He was a key advocate for Obama workplace policies, such as expanding joint-employer liability for affiliated businesses in franchise, staffing, and other contractual relationships.
The White House made the move despite sharp Republication and business community criticism of Pearce. His nomination breaks the established practice of leaving seats open for the President to keep his party's majority on the Board. The push has been to seat new Members who can help reverse various Obama-era decisions and help put the President's stamp on policy.
The Republican-led Board has already started to reverse some of its decisions from the Obama years. In addition, Chairman John Ring (R) announced back in May that the NLRB is considering rulemaking to address the standard to determine joint-employer status.
Thursday, August 30, 2018: DOL Launched Apprenticeship.gov
The U.S. Department of Labor announced a new digital platform, Apprenticeship.gov. This innovative web portal features an Apprenticeship Finder tool that offers career seekers a platform to search for apprenticeships by city, state, and occupation, as well as connects job seekers to high-skilled, high-paying careers.
How do you get your apprenticeships on the finder?
DirectEmployers (DE) Members – CHECK, they are already there! The Apprenticeship Finder tool currently displays thousands of apprenticeship opportunities based on National Labor Exchange (NLx) data. DE partners with the National Association of State Workforce Agencies (NASWA) to run the NLx. DE Members, your jobs go there daily.
Non-Members, you'll need to manually add your jobs to the NLx.
Need a business case?
Well, the dugout is empty, unemployment is at an all-time low. If you haven't thought about apprenticeships yet, you need to get on it! Need help? Check out the site for tools and resources to get started.
Get Creative. Be Inclusive. Build your Talent Pipeline.
Think apprenticeships don't apply to your field? Think again! The apprenticeship space is growing, and the fight for talent in all fields continues. Check out these resources to expand apprenticeships to individuals with disabilities.
---
THIS COLUMN IS MEANT TO ASSIST IN A GENERAL UNDERSTANDING OF THE CURRENT LAW AND PRACTICE RELATING TO OFCCP. IT IS NOT TO BE REGARDED AS LEGAL ADVICE. COMPANIES OR INDIVIDUALS WITH PARTICULAR QUESTIONS SHOULD SEEK ADVICE OF COUNSEL.
Reminder: If you have specific OFCCP compliance questions and/or concerns or wish to offer suggestions about future topics for the OFCCP Week In Review, please contact your membership representative at (866) 268-6206 (for DirectEmployers Association Members), or email Jennifer at
jpolcer@directemployers.org
with your ideas.
Receive OFCCP compliance alerts and updates right on your phone! Text the word compliance from your mobile phone to 55678 (all applicable charges and fees set by your cell phone carrier will apply).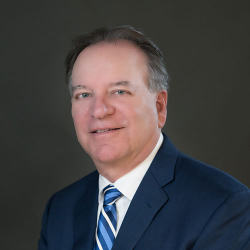 Latest posts by John C. Fox
(see all)