The DE OFCCP Week in Review (WIR) is a simple, fast and direct summary of relevant happenings in the OFCCP regulatory environment, authored by experts John C. Fox, Candee Chambers and Jennifer Polcer. In today's edition, they discuss:
Monday, March 2, 2020: Honoring Women's History Month
The Equal Employment Opportunity Commission (EEOC)
EEOC Chair, Janet Dhillon, released a statement honoring the work and resilience of "Hidden Figure" Katherine Johnson for National Women's History Month. Her mathematical brilliance was instrumental at NASA during a time of deep segregation and gender bias.
By the time John Glenn was set to take his spin around the planet in February 1962, Katherine Johnson was already a well-known, essential member of the space program team.  NASA was using electronic computers for the first time to calculate Glenn's orbit, but the astronaut asked for Johnson specifically – and refused to fly unless she personally verified the numbers. "If she says they're good, then I'm ready to go."
As Hidden Figures author and Johnson biographer, Margot Lee Shetterly recounted, "So the astronaut who became a hero looked to this black woman in the still-segregated South at the time as one of the key parts of making sure his mission would be a suc­cess."
Johnson and her colleagues were awarded Congressional Gold Medals in November 2019.
The Office of Federal Contract Compliance Programs and the Women's Bureau
The OFCCP and the Women's Bureau invite you to participate in the "Our Purpose. Your Work." initiative. This initiative encourages women of all ages to share their work stories, touch on the future aspirations of young women entering the workforce, and talk about how the Women's Bureau has helped advance their purpose.
The President
President Trump issued a Proclamation on Women's History Month in which he highlighted that this year marks the centennial anniversary of the ratification of the 19th Amendment to the Constitution, securing the right to vote for women.
Monday, March 2, 2020: OFCCP Announced Action Plan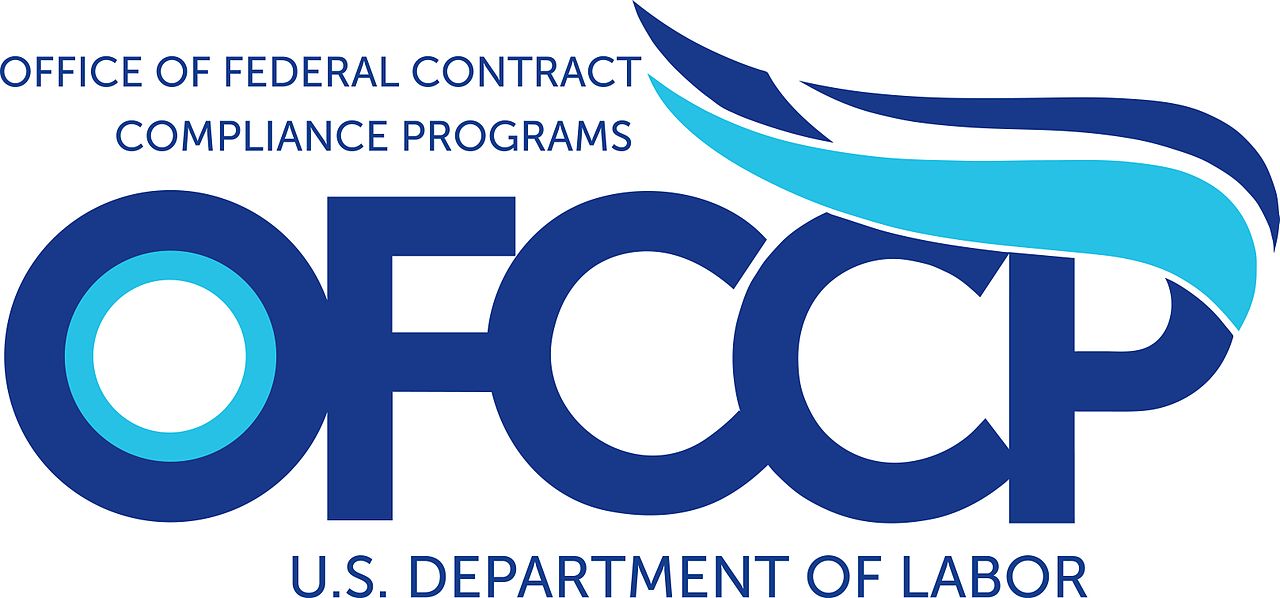 In 2019, the Office of Federal Contract Compliance Programs hosted seven Town Hall meetings to seek insights from industries and stakeholder communities related to their equal employment opportunity obligations. After having assessed stakeholder feedback, OFCCP has now announced an action plan to address six emerging themes the agency perceives:
Update and develop new resources to assist contractors in conducting outreach to diverse talent pools.
Provide more compliance assistance and resources for contractors to develop effective affirmative action programs and allow for more dialogue between OFCCP and contractors during compliance evaluations.
Enhance avenues for collaboration between contractors.
Enhance resources for protected veterans and their spouses, family, and other associates.
Enhance resources to increase the effectiveness of the Indian and Native American Employment Rights Program (INAERP).
Enhance resources for disability inclusion.
Follow OFCCP's progress from "Under Development," "Coming Soon," and "Completed" on its webpage.
Monday, March 2, 2020: President Trump To Nominate Key Positions
President Trump announced his intent to nominate the following individuals to the EEOC and the NLRB.
The Equal Employment Opportunity Commission (EEOC) is a bipartisan Commission comprised of five presidentially appointed members, including the Chair, Vice-Chair, and three Commissioners. President Trump plans to nominate:
Jocelyn Samuels (D) of Maryland. Samuels is the Executive Director at the Williams Institute at the University of California, Los Angeles School of Law.
Andrea R. Lucas (R) of Virginia. Lucas has practiced in the Washington, D.C. office of Gibson, Dunn, & Crutcher LLP in the firm's labor and employment group for almost a decade.
A re-nominee: Keith Sonderling (R), whom President Trump nominated last year but who was not confirmed. Mr. Sonderling is currently deputy administrator of the Wage and Hour Division of the U.S. Department of Labor.
Janet Dhillon (R), Chair, term expires July 1, 2022
Charlotte A. Burrows (D), term ends in 2023
Victoria A. Lipnic (R),  term expires July 1, 2020 (She can stay in her position 60 days after July 1 if President Trump does not nominate a successor, or until the end of the Congressional session if he does.)
Vacant
Vacant
The General Counsel – Sharon Fast Gustafson
The National Labor Relations Board (NLRB) has five Members and primarily acts as a quasi-judicial body in deciding cases on the basis of formal records in administrative proceedings. Board Members are appointed by the President to 5-year terms, with Senate consent, the term of one Member expiring each year.
We reported in February 2019, that Democratic nominee, Mark Gaston Pearce, withdrew his name for consideration. President Trump intends to bring back Lauren McFerran (D) (term expired in December 2019) and secure Marvin Kaplan (R) for another term.
Current NLRB Board Members
John Ring (R) (Chairman), term expires December 16, 2022
William Emanuel (R), term expires August 27, 2021
Marvin Kaplan (R), term expires August 27, 2020
Vacant
Vacant
Wednesday, March 4, 2020: NILG Hosts USERRA Webinar
The National Industry Liaison Group hosted the U.S. Department of Labor's Veterans Employment and Training Service to provide a webinar, "USERRA:  What Matters in Protecting Our Service Members' Employment Rights." The webinar was recorded and is available for review. The slide deck is also available.
Thursday, March 5, 2020: VETS Meeting Open to All
The U.S. Department of Labor's (DOL) Veterans' Employment and Training Service (VETS) announced it will hold an open meeting of the ACVETEO (Advisory Committee on Veterans' Employment, Training, and Employer Outreach). The ACVETEO will discuss the DOL core programs and services that assist veterans seeking employment and raise employer awareness as to the advantages of hiring veterans. There will be an opportunity for individuals or organizations to address the committee. Any individual or organization that wishes to do so should contact Mr. Gregory Green at 202-693-4734.
Meeting Details:
Date & Time: Wednesday, April 1, 2020, beginning at 9:00 a.m. and ending at approximately 4:00 p.m. (EST).
Location: The U.S. Department of Labor, Frances Perkins Building, 200 Constitution Avenue NW, Washington, DC 20210, Conference Room C5515 1A & 1B.
Members of the public are encouraged to arrive early to allow for security clearance into the Frances Perkins Building.
Thursday, March 5, 2020: DOL Announced Guidance Documents
The U.S. Department of Labor (DOL) announced the availability of its centralized guidance document website. This action is per Executive Order 13891, Promoting the Rule of Law Through Improved Agency Guidance Documents. The goal is to increase public access to and awareness of guidance documents by requiring all federal agencies to establish and maintain a single, searchable, indexed database that contains links to all guidance documents.
To date, there are 7553 total DOL guidance documents available. Seventy-six are from OFCCP. These consist of FAQs, Opinion Letters, Directives, and Guides.
Friday, March 6, 2020: A Rare Event – DOL Issued a Direct Final Rule
The U.S. Department of Labor (DOL) announced that the due date for public comment on DOL's Direct Final Rule (DFR) and companion Notice of Proposed Rulemaking (NPRM) implementing appeal rights to the Secretary of Labor from adverse ARB decisions will be April 6, 2020. Moreover, the Department announced that the DFR would become Final and legally effective (absent significant adverse comment) on April 20, 2020.  The DFR announcement came via a formal Federal Register publication at 85 FR 13024, while USDOL published the NPRM at 85 FR 13086.
The announcement follows the two prior DE WIRs (February 21, 2020, and March 2, 2020), in which we alerted you to U.S. Secretary of Labor Eugene Scalia's Order 01-2020. That Order empowers the U.S. Secretary of Labor to exercise his/her discretion to review DOL ARB decisions and, instead of the ARB, issue the final decision of DOL. The DFR and NPRM also are "jumbos" in that they change the appeal path following an ARB decision for the many different statutes within DOL with a right to appeal to the ARB, including all three of the "statutes" OFCCP enforces.
DFRs are rare, and as stated in the proposed DFR:
"In direct final rulemaking, an agency publishes a DFR in the Federal Register, with a statement that the rule will go into effect unless the agency receives significant adverse comment within a specified period. The agency may publish an identical concurrent NPRM ["Notice of Proposed Rulemaking"]. If the agency receives no significant adverse comment in response to the DFR, the rule goes into effect. The Department plans to confirm the effective date of a DFR through a separate Federal Register document. If the agency receives a significant adverse comment, the agency will withdraw the DFR and treats such comment as a response to the NPRM. An agency typically uses direct final rulemaking when an agency anticipates that a rule will not be controversial."
Friday, March 6, 2020: February Employment Situation
February's Employment Situation reported a remarkable increase of 273,000 new jobs in the short month of February, even while unemployment percentages remained relatively flat from last month.
NOTE: 150,000 new jobs per month is considered a sign of a growing economy, while 200,000 or more jobs is often considered evidence of a very strong economy.
U.S. Secretary of Labor Eugene Scalia spotlighted that:
"The unemployment rate dropped last month to 3.5%, the lowest level in 50 years, and has remained at or below 4% for two years. The unemployment rate for women also fell, matching the lowest rate since 1953." (The women's unemployment rate was 3.1%)
Reminder: Submit Your Application for the 2020 HIRE Vets Medallion Award
The 2020 HIRE Vets Medallion Award Program is now accepting applications! Learn more and apply online at HireVets.gov. The Award highlights companies and organizations that have proven their commitment to hire and retain America's veterans in good, family-sustaining careers. The application deadline is April 30, 2020, and winners will receive national recognition for their veteran employment efforts. For more information, visit HireVets.gov, follow @VETS_DOL, and join the conversation using #HireVets.
THIS COLUMN IS MEANT TO ASSIST IN A GENERAL UNDERSTANDING OF THE CURRENT LAW AND PRACTICE RELATING TO OFCCP. IT IS NOT TO BE REGARDED AS LEGAL ADVICE. COMPANIES OR INDIVIDUALS WITH PARTICULAR QUESTIONS SHOULD SEEK ADVICE OF COUNSEL.
SUBSCRIBE.
Compliance Alerts
Compliance Tips
Week In Review (WIR)
Subscribe to receive alerts, news and updates on all things related to OFCCP compliance as it applies to federal contractors.
OFCCP Compliance Text Alerts
Get OFCCP compliance alerts on your cell phone. Text the word compliance to 55678 and confirm your subscription. Provider message and data rates may apply.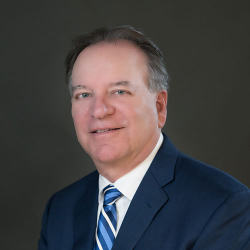 Latest posts by John C. Fox
(see all)