The DE OFCCP Week in Review (WIR) is a simple, fast and direct summary of relevant happenings in the OFCCP regulatory environment, authored by experts John C. Fox, Candee Chambers and Jennifer Polcer. In today's edition, they discuss:
Monday, May 4, 2020: New OFCCP Resource on Past Drug Misuse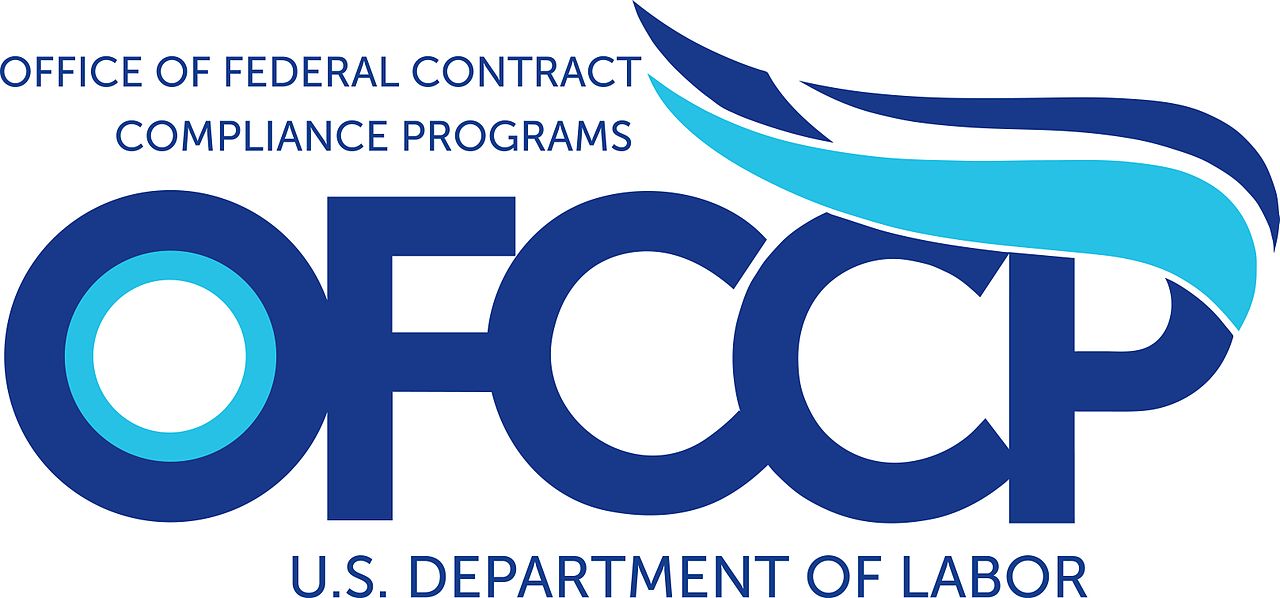 The Office of Federal Contract Compliance Programs (OFCCP) announced a new webpage, "Resources for Federal Contractors and Workers Related to Past Drug Misuse." The resource is in response to the October 2017 declaration of a Public Health Emergency due to the opioid crisis in the United States.
The site features two sections:
Information for Federal Contractors
Information for Applicants and Employees
Why?
Federal contractors have obligations, and applicants and employees have rights, concerning the past misuse of drugs pursuant to Section 503 of the Rehabilitation Act of 1973, as amended. Section 503, like the ADA, protects as "qualified individuals with disabilities" those individuals who previously misused drugs but who are no longer engaged in the illegal use of drugs and either have been successfully rehabilitated or are participating in a supervised rehabilitation program.
Monday, May 4, 2020: OFCCP Called out for Being the Investigator, Prosecutor, and Judge
The Washington Legal Foundation (WLF) announced it has joined a coalition of business groups and nonprofits as amici curiae (i.e., "friends of the court")to urge a federal District Court to declare unlawful the USDOL's use of its Office of Administrative Law Judges (OALJ) to try discrimination claims against federal Government Contractors (and other alleged violators of many of the statutes the USDOL enforces).
Why?
The argument arises in a suit Oracle brought against OFCCP (we reported on the case in December of 2019) in federal District Court to challenge OFCCP's use of the OALJ, as opposed to the federal courts, to resolve compliance disputes. Oracle claims that USDOL has created an unfair prosecutorial system reserving unto to itself the right to be investigator, prosecutor, and judge of alleged compliance claims arising under the Department's statutes. Finally, Oracle also alleges that USDOL unlawfully delegated its presumed legal authority to itself without Congressional authority.
Monday, May 4, 2020: OSHA Published 11 New Translation Posters on COVID-19 Safety
The U.S. Department of Labor's Occupational Safety and Health Administration (OSHA) published its "Ten Steps All Workplaces Can Take to Reduce Risk of Exposure to Coronavirus" poster in 11 additional languages (English and Spanish were previously published).
The poster is now available for download in the following languages.
Wednesday, May 6, 2020: New Webpage on OFCCP Ombuds Service – Open for Business!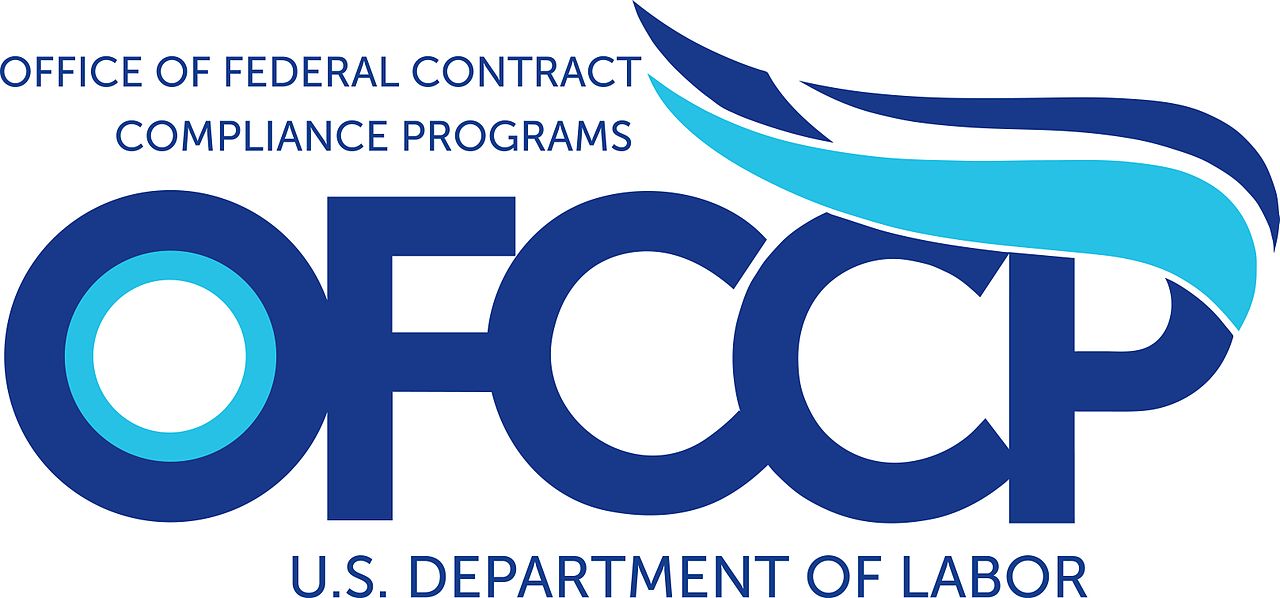 OFCCP Ombudsman, Marcus Stergio, joined OFCCP in August of 2019 following a suggestion from a 2016 Government Accountability Office (GAO) Report. Since then, the Agency has further clarified the expectations of the Ombuds Service through Directive 2018-09 Ombud Service (September 2018) and Directive 2020-O4 Ombuds Service Supplement (April 2020). With the creation of the Ombuds Webpage, OFCCP has now announced that its Ombuds Service is "Officially Available to the Contractor Community!"
Over the past nine months, Marcus has brought himself up to speed with all things OFCCP, and his plan of action is now in place. Marcus is inviting any federal Government Contractors and subcontractors; current and potential employees of those contractors and subcontractors; industry groups; law firms; Contractor representatives; worker rights organizations; and Complainants to reach out to him for referrals. 
As stated in OFCCP's announcement of its new webpage, "Marcus views the Ombuds Service as a place where compliance assistance meets conflict resolution, a combination aimed at enhancing communication, promoting collaboration, addressing concerns, and ultimately helping to achieve everyone's goal of equal employment opportunity. OFCCP encourages you to reach out to initiate a working relationship, so please consider this an invitation to call or email him at your convenience. He has pledged to serve the entire OFCCP community and is eager to begin doing so."
Thursday, May 7, 2020: EEOC Delays Annual EEO Survey Data Collection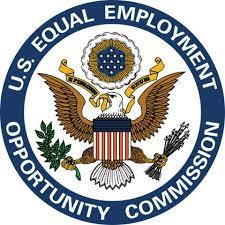 The Equal Employment Opportunity Commission (EEOC) announced it will delay the 2019 EEO-1 Component 1 data collection and the 2020 EEO-3 and EEO-5 data collections due to the COVID-19 pandemic. The EEOC and the Office of Management and Budget are considering new collection time frames but have not yet finalized them. Expected time frames are:
January 2021 for the EEO-3 and EEO-5 data
March 2021 for the 2019 and 2020 EEO-1 data
The Agency will notify EEO Survey filers of the precise dates the surveys will open as soon as they are available.
Check out more information about the EEO Surveys on the EEOC website – which recently received a long-overdue facelift!
Thursday, May 7, 2020: EEOC Updated COVID-19 Technical Assistance Webpage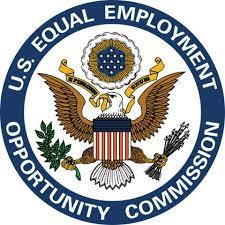 The Equal Employment Opportunity Commission (EEOC) announced another update to its publication, "What You Should Know About COVID-19 and the ADA, the Rehabilitation Act, and other EEO Laws."
What's New?
The newly answered questions under the "Return to Work" section provide information about the accommodations of employees with underlying medical conditions.
What does an employee need to do in order to request reasonable accommodation from her employer because she has one of the medical conditions that CDC says may put her at higher risk for severe illness from COVID-19?
The CDC identifies a number of medical conditions that might place individuals at "higher risk for severe illness" if they get COVID-19. An employer knows that an employee has one of these conditions and is concerned that his health will be jeopardized upon returning to the workplace, but the employee has not requested accommodation.  How does the ADA apply to this situation?
Note: This question was revised after the initial posting to clarify that the ADA does not allow the exclusion of employees simply because they have an underlying medical condition that the CDC says might pose a higher risk of severe illness if the individual contracts COVID-19.
"It is important that employers understand that the ADA does not allow them to act against employees solely because the employee has a CDC-listed underlying medical condition," said Legal Counsel Andrew Maunz. "Employers must do a thorough direct threat analysis, which includes an individualized assessment based on relevant factors and a determination of whether the threat can be reduced or eliminated through a reasonable accommodation."
What are examples of accommodation that, absent undue hardship, may eliminate (or reduce to an acceptable level) a direct threat to self?
To see the answers to these and all previous FAQs, visit the dedicated webpage.
Thursday, May 7, 2020: Honoring Asian American and Pacific Islander Heritage Month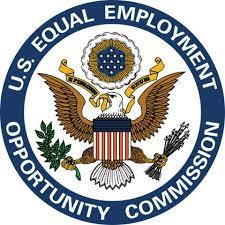 Janet Dhillon, Chair of the Equal Employment Opportunity Commission, released a statement recognizing Asian American and Pacific Islander Heritage month and, in particular, spotlighted Ellison Shoji Onizuka or "El" as he was known.
El, from the Big Island of Hawaii, literally soared and did great things high above our skies. From being an Air Force test pilot to joining the space mission on the Discovery Space Shuttle, there was no mission too great for this young man, a second-generation Japanese American. It was a great tragedy that El's life was cut drastically short, along with seven other astronauts aboard the spaceship Challenger, which exploded upon take-off in January of 1986, a day many of us remember so sadly and so vividly.
El is one of only a handful of individuals honored on the inside of the U.S. Passport Book. Memorialized between the pages of the little blue book are a few of his wise words:
"Every generation has the obligation to free men's minds for a look at new worlds…to look out from a higher plateau than the last generation."
Friday, May 8, 2020: OFCCP Ombudsman Tells it as it is to the Indy ILG
Indianapolis Industry Liaison Group (ILG) Chair Candee Chambers called its quarterly meeting to order via Zoom for the first time on Friday, launching a meeting which drew together one of the most well-attended meetings to date.  The jury is still out on whether Zoom was the big attraction or the Indy Group's guest speaker, OFCCP Ombudsman Marcus Stergio, or both, but it was one of those exciting meetings to remember!!
It was a big week for Mr. Stergio as the OFCCP Ombuds Service dedicated webpage went live Wednesday (see story above). Marcus reported that his phone has been ringing off the hook ever since! He spent a full hour chatting with the group on his relevant experience (which is extensive), his vision for the program (informal and strategic), and his referrals thus far (in general terms).
Before Wednesday's webpage announcement, Marcus informed the group he had managed 28 referrals for mediation. The majority of these referrals came from external stakeholders representing a contractor, followed by contractors themselves, some referrals from the National Office, and even a couple from OFCCP Regional and District Offices. Since Wednesday, though, Marcus shared with us that his referral intake had doubled!
What issues are being raised?
How does the process work?
What parts are confidential – how can Contractors be sure?
Has Marcus participated in any Conciliation Agreements?
Has Marcus been involved at the point of an issuance of a Notice of Violation (NOV)?
Can he offer solutions or just facilitate?
Is he REALLY independent of the Agency?
These are a few of the great questions Marcus answered and elaborated on to the group.
Want to hear the answers to these and other questions you may have? Tune in to DirectEmployers' One-On-One with Marcus on May 20, 2020!
Free Registration to all – join the conversation (or just listen in)!
On a Different Note
On behalf of DirectEmployers and the Indy ILG, we want to wish Maxine Manus, OFCCP District Director of no fewer than four Midwest OFCCP District and Area offices (Indianapolis, Kansas City, St. Louis, and Omaha), a warm wish of congratulations on her retirement at the end of this month. Maxine has dedicated over 40 years to the Federal Government, with the last 13 years dedicated to the OFCCP. Thank you, Maxine, and we wish you well!
Of course, Ms. Manus' retirement will deepen the managerial staffing crisis in OFCCP's Midwest Region since the four District and Area Offices Maxine has managed will join the Chicago District Office in search of a District Director (thus leaving District Director and Area Office manager vacancies in 5 of the 9 District and Area Offices (representing more than half of OFCCP's offices in the Midwest Region).
Note: OFCCP Area Offices lack an on-site manager, but rather are managed from a District Director from his or her District Office. These six District and Area Office Director vacancies will also join two other key vacancies in the Chicago Regional Office: Deputy Regional Director and Director of Regional Operations (DORO). After Maxine's retirement, only four OFCCP managers will be left to manage the OFCCP Chicago Region and its five District Offices and four Area Offices.
Friday, May 8, 2020: April Employment Situation Released
As expected, the April Employment Situation is grim at best. U.S. Secretary of Labor Eugene Scalia had little to say, but pointed out that the situation is "exceptionally fluid."
Friday, May 8, 2020: Updated Disability Self-Identification Form Released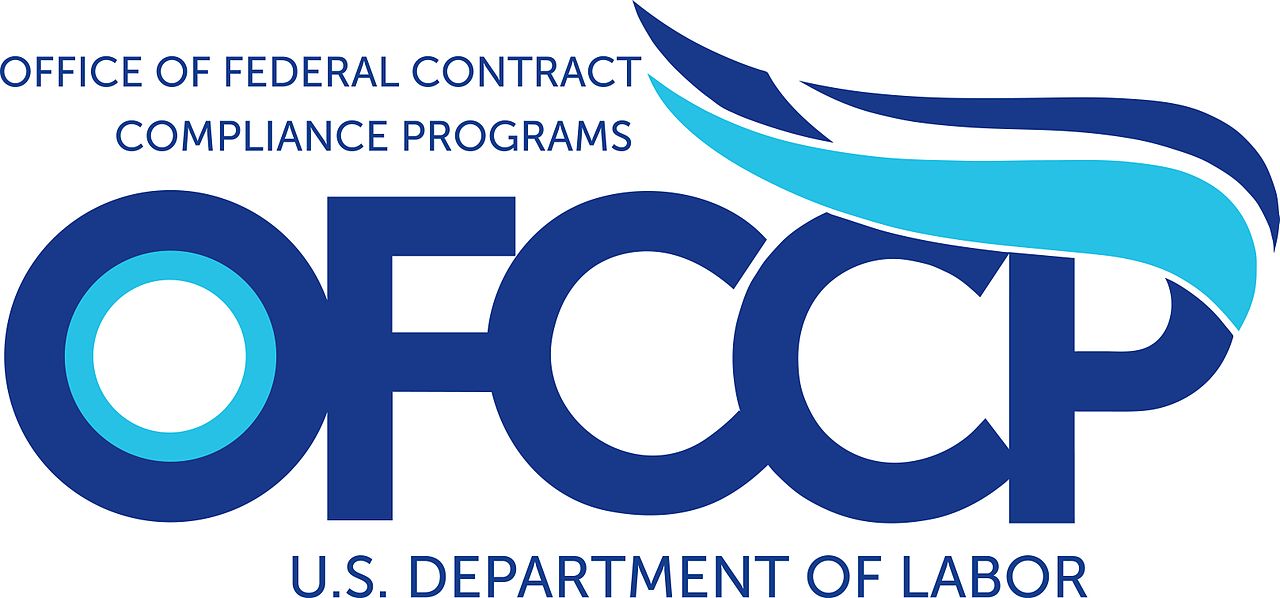 OFCCP announced the long-awaited revision of the Voluntary Self-Identification of Disability (Form CC-305) as required pursuant to OFCCP's Rules implementing  Section 503 of the Rehabilitation Act, as amended.
We did a detailed breakdown of the current form versus the proposed form in November 2019. Now, in reviewing a "red-line" comparison of the proposed form to the current form,  notable changes include:
the document is now written consistently in the first person,
OFCCP requests contractors to update employee Self-IDs every five years,
"celiac disease" is listed separately on the list of examples of disabilities,
the selection options are no longer written in all-caps,
there is a new section to allow contractors s to modify an employee's job title.
Covered federal Government contractors and subcontractors have until August 4, 2020, to implement the new form in their applicant and employee systems and processes.
Hungry for More Intel on the Self-Id Process?
Check out the first of a three-part blog series our guest and legal expert, Alexa Morgan, has written. Alexa is a name partner at Fox, Wang & Morgan P.C. Alexa starts today with Self-ID as it pertains to the special ins and outs of EEO-1 reporting.
THIS COLUMN IS MEANT TO ASSIST IN A GENERAL UNDERSTANDING OF THE CURRENT LAW AND PRACTICE RELATING TO OFCCP. IT IS NOT TO BE REGARDED AS LEGAL ADVICE. COMPANIES OR INDIVIDUALS WITH PARTICULAR QUESTIONS SHOULD SEEK ADVICE OF COUNSEL.
SUBSCRIBE.
Compliance Alerts
Compliance Tips
Week In Review (WIR)
Subscribe to receive alerts, news and updates on all things related to OFCCP compliance as it applies to federal contractors.
OFCCP Compliance Text Alerts
Get OFCCP compliance alerts on your cell phone. Text the word compliance to 55678 and confirm your subscription. Provider message and data rates may apply.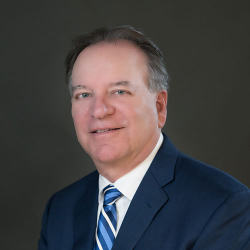 Latest posts by John C. Fox
(see all)