The DE OFCCP Week in Review (WIR) is a simple, fast and direct summary of relevant happenings in the OFCCP regulatory environment, authored by experts John C. Fox, Candee Chambers and Jennifer Polcer. In today's edition, they discuss:
Monday, October 19, 2020: USDOL Boasts OFCCP's Monetary Settlements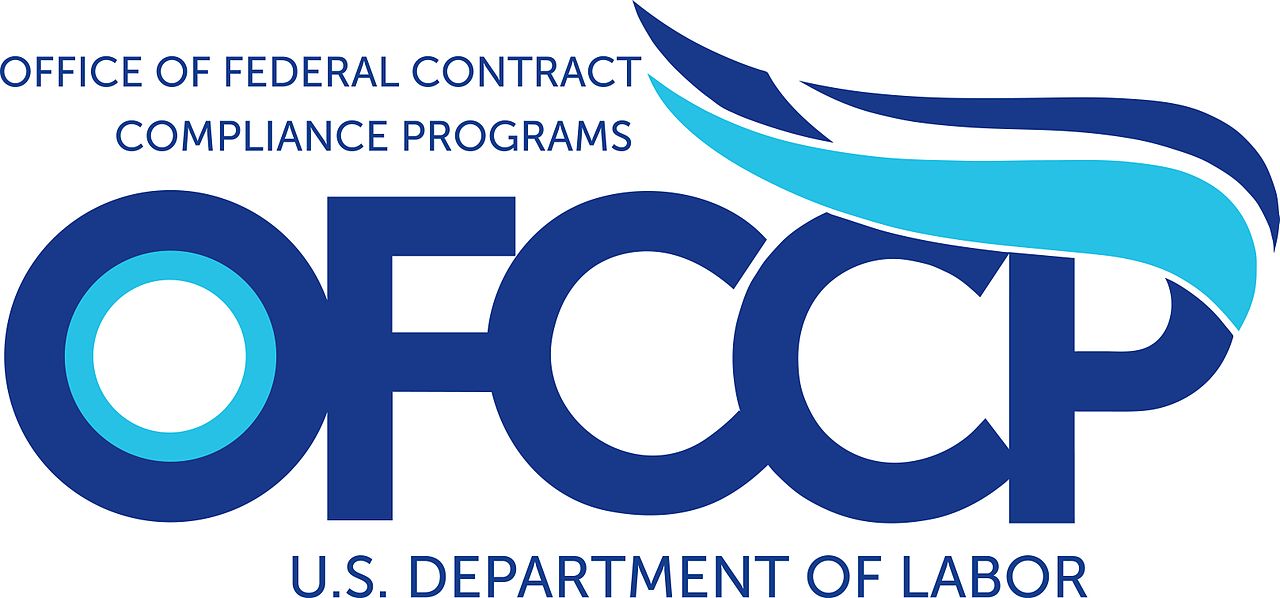 The U.S. Department of Labor announced that the Office of Federal Contract Compliance Programs (OFCCP) in their just concluded fiscal year (FY) 2020, showed the best results for compliance assistance and the second-highest year for monetary settlements in the Agency's history.
In the last fiscal year (2019), OFCCP set the record for recoveries at $40.6 million, almost double any other year since the Agency's inception in 1965.
In FY 2020, backpay recoveries totaled $35.6 million, the second-highest year in history.
From FY 2017 through FY 2020, the Agency recovered approximately $117 million in remedies for protected class members. The recoveries in these four years exceed the recoveries in the previous nine-year period of FY 2008-2016 combined. These monetary amounts are primarily remedies for race and sex discrimination in employment, predominantly in hiring and compensation.
"I am very pleased that the Office of Federal Contract Compliance Programs continues to achieve extraordinary success in accomplishing its critical mission of enforcing affirmative action and nondiscrimination obligations in employment," said OFCCP Director Craig E. Leen.
These, and additional statistics, can be found on the Agencies website under "OFCCP By The Numbers."
Tuesday, October 20, 2020: Ensure Emerging Technologies are Accessible
To celebrate National Disability Employment Awareness Month, the Office of Disability Employment Policy hosted a discussion with tech experts and industry leaders on accessible technology that can help build a future that works for all Americans. The event, moderated by Deputy Assistant Secretary of Labor for Disability Employment Policy Jennifer Sheehy, featured insightful dialogues with thought leaders and a video showcase of the latest innovations in communications, artificial intelligence, autonomous vehicles, and more.
Watch the hour-long event via YouTube, kicked off by U.S. Secretary of Labor Eugene Scalia. Listen in to a great dialogue between Vint Cerf, one of the "Fathers of the internet," and Bobby Silverstein, Disability Policy Expert, Principal at Powers Pyles Sutter and Verville. Other presenters include:
Wednesday, October 21, 2020: OFCCP Launched Executive Order 13950 Landing Page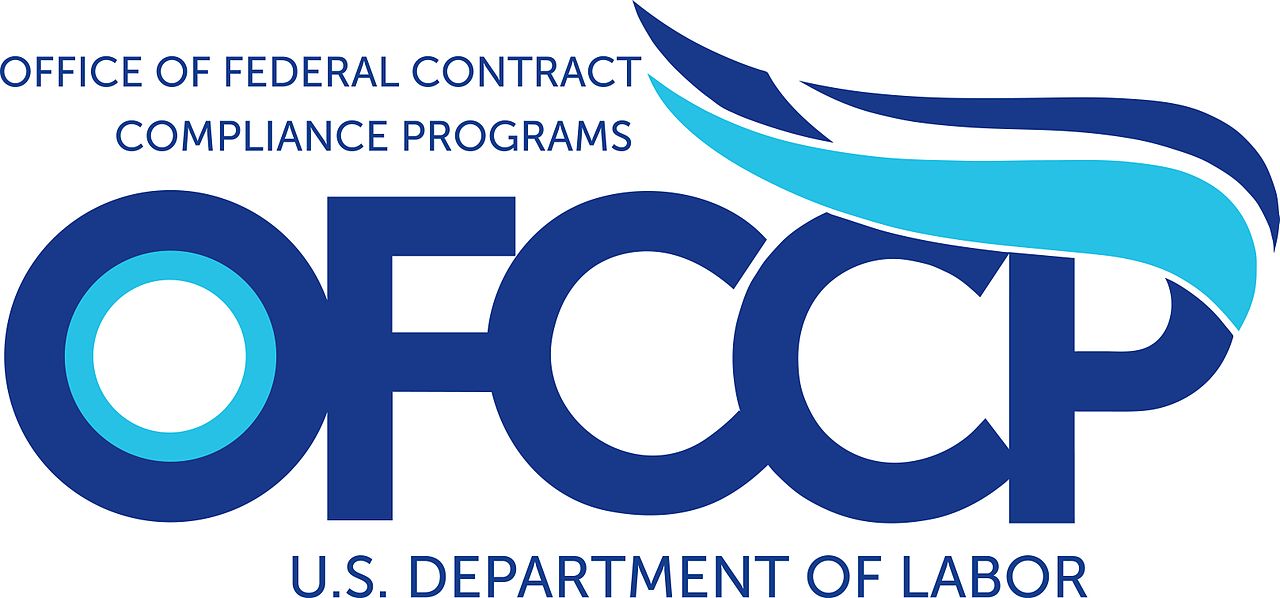 OFCCP launched a landing page on its website dedicated to Executive Order 13950, Combating Race and Sex Stereotyping. President Trump issued the Executive Order 13950 only a month ago on September 22, 2020. While the Order took effect immediately, obligations and limitations on contractors' attach only to covered federal Government contracts signed on or after November 21, 2020.
The following items are on the Executive Order 13950 landing page:
Executive Order 13950 Frequently Asked Questions. These are not new; see our story earlier this month,
a link to a newly published Request for Information (see the story below), and
links to the OFCCP Complaint Hotline to Combat Race and Sex Stereotyping (one for phone and one for email), as the Order requires.
Thursday, October 22, 2020: OFCCP Seeks Information on Contractor D&I Training Programs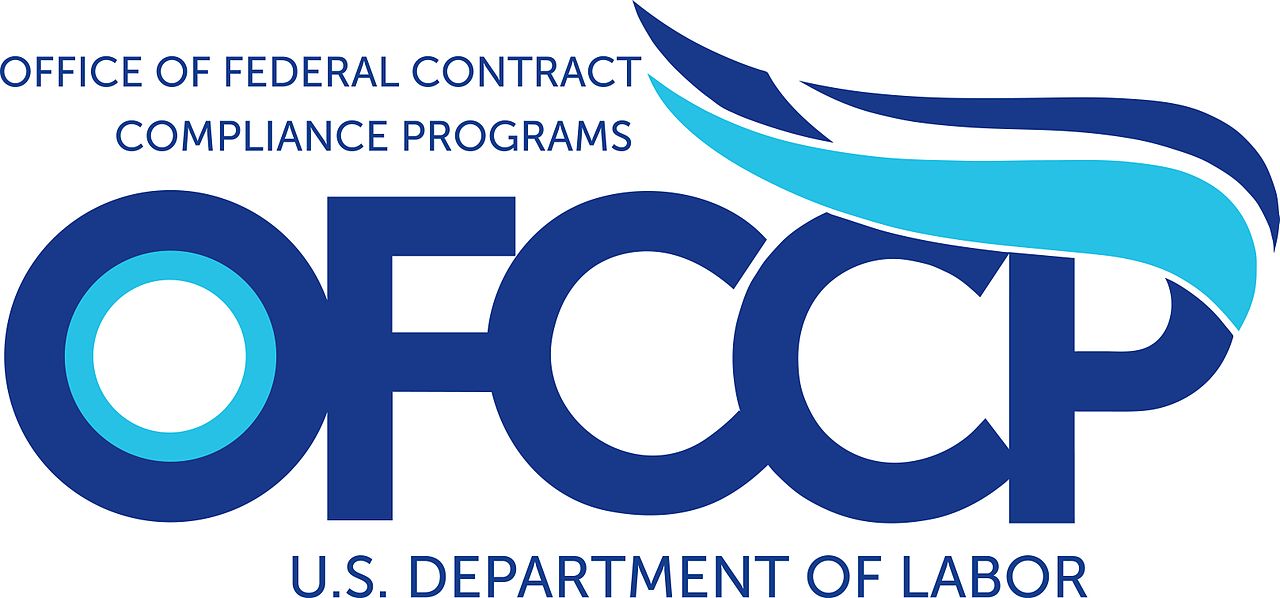 OFCCP published a Request For Information (RFI) related to Executive Order 13950, titled "Combating Race and Sex Stereotyping." (See our story and bonus blog by John Fox). The Order established that it is the policy of the United States not to promote race or sex-stereotyping or scapegoating in the Federal workforce or in the uniformed services. It goes on to specify that "Federal contractors will not be permitted to inculcate such views in their employees" through workplace training.
As Executive Order 13950 directed, the Agency announced the RFI within 30 days of the issuance of  EO 13950. In the announcement, OFCCP explained that it was "seeking information from federal contractors, federal subcontractors, and employees of federal contractors and subcontractors regarding the training, workshops, or similar programming provided to employees." The RFI requests that federal contractors, subcontractors, and their employees provide copies of any training, workshop, or similar programming having to do with diversity and inclusion. It also seeks information about the duration, frequency, and expense of such activities. In a separate announcement, the USDOL indicated that the OFCCP will offer compliance assistance to organizations that submit their training information through the Request For Information.
Speaking at an OFCCP Town Hall Listening Session, OFCCP Director Leen informed listeners that the Agency has already received roughly 100 calls on the hotline established only last month. He also stated that submitting information per the RFI is entirely voluntary.
Olly Olly Oxen Free Safe Harbor: Although submitting training information will not make a contractor exempt from future enforcement of either Executive Order 13950 or Executive Order 11246, OFCCP will not subject contractors to enforcement procedures and unlawful discrimination findings based on the specific information they do submit to OFCCP in response to its RFI. NOTE: OFCCP is seeking to force compliance with BOTH EO 13950 and EO 11246 and OFCCP's Complaint Hotline invites Complaints under either or both Orders. Accordingly, it is possible to be in compliance with EO 11246 but out of compliance with EO 13950. [For example, EO 13950 makes it a violation of the Executive Order if a covered Government contractor "inculcates" views which the Order defines as "divisive," while it is unclear that EO 11246 would reach that far. Also, EO 13950 makes it a violation of the Executive Order if a contractor espoused views to trainees that the "United States is fundamentally racist or sexist." EO 11246 would clearly not reach this conduct since espousing this view does not provoke any "adverse action" (discrimination "in the air" is not unlawful unless it constitutes unlawful harassment because it is "pervasive" or "severe"). Moreover, such a view has no bearing on any employment transaction. Finally, EO 13950 is not limited to or bound by the jurisdictional limits of EO 11246 [i.e. $10,000 in contracts (aggregated)].
Contractors which discover they have deployed unlawful training materials based on race or sex or any other Protected Status in violation of any of the statutes OFCCP enforces, or of EO 13950 may thus immunize their prior bad acts by submitting their unlawful training materials to OFCCP for review in response to the ICR. Note: Complainants may challenge unlawful trainings to which they have been subjected if they file a Complaint within 180 days from the date of the alleged unlawful discrimination, unless OFCCP extends the time for filing for "good cause shown."  See 41 CFR Section 60-1.21. Also, unlike the EEOC which does not investigate MOST of its Charge inventory, OFCCP MUST undertake an investigation of any Complaint in its inventory over which it properly has jurisdiction. (Remember when we had candid government when the agencies called their "inventory" of pending Charges/Complaints what it truly is: "backlog"!)  Moreover, OFCCP has limited liability for unlawful discrimination in Compliance Reviews to the two years prior to its audit Scheduling Letter (not the CSAL notice).
Practice Tips: If your company is listed on an OFCCP Corporate Scheduling Announcement List (CSAL) for an upcoming OFCCP Compliance Evaluation, or has received a Complaint from an Applicant (or more likely in this context) from an incumbent employee, or you harbor any doubt whether your company training materials contain unlawfully discriminatory content, you should contact competent discrimination law counsel immediately to review your training materials. If you discover your company has deployed unlawfully discriminatory content, you may wish to further discuss, under Attorney-Client Privilege, the pros and cons of disclosing your unlawful training materials to OFCCP in response to its RFI.
Submit Comments on or before December 1, 2020.
Thursday, September 17, 2020: NLRB Chairman Defends Ethics Report
The National Labor Relations Board (NLRB) Chairman John F. Ring responded (again) to Senator Elizabeth Warren and Representatives Rosa DeLauro, Mark Pocan, and Barbara Lee regarding the NLRB ethics program.
"As I explained previously, your allegations regarding the Hy-Brand matter are simply incorrect. Member William Emanuel's participation in Hy-Brand was not deliberate misconduct, and the Inspector General's report did not find that it was. Rather, the ethics controversy raised by the Hy-Brand case was the result of internal Agency failures dealing with Board member recusal obligations. To address these internal failures and the public concerns raised at the time, I initiated a comprehensive review of the Board's recusal process and procedures. Based on the 18-month review, on November 19, 2019, I issued the NLRB Ethics Recusal Report (Ethics Report), which included a number of significant findings and recommendations, many of which have been adopted by the Board. We worked closely with the Designated Agency Ethics Officer (DAEO) throughout this review and incorporated her guidance in the Ethics Report, including a memorandum with specific guidance for Board members to consider when overruling precedent."
Backstory
The NLRB initially attempted to overrule the Browning-Ferris decision in its decision in Hy-Brand Industrial Contractors, Ltd., 365 N.L.R.B. No. 156 (See our story "Joint Employer Reinstated" in December 2017). However, the Hy-Brand decision itself was overruled upon a finding that one of the Board Members (William Emanual) deciding the Hy-Brand matter should have been disqualified from participating in the NLRB's decision (See our story "Joint Employer Test – Back to Browning-Ferris" in February of 2018).
Late Reporting–Thursday, October 15, 2020: The 2020 State of the Industry Survey, D&I and Remote Work Reign Supreme
With strategic plans in hand, we looked at the start of 2020 as another opportunity to grow. Little did we know that a global pandemic would soon overshadow our budding plans and turn the labor market on its head, calling for a fully remote workforce, mass layoffs, furloughs, and advanced safety protocols. Just as the pandemic was starting to wane, protests and riots broke out worldwide surrounding racial equality and social justice–issues that are anything but new, yet persist today.
With these issues deeply weighing on us, we grew curious about the state of the labor market from all perspectives. We collaborated with Adzuna, a global job search engine, to survey both sides of the labor market, consisting of the nation's top employers, their employee counterparts, and even current job seekers, to get to the bottom of it. Discover the unique statements we uncovered related to COVID-19 and job security, attitudes toward diversity and inclusion (this one shocked us!), discrimination in hiring, and the work that still needs to be done on all fronts to tip the scale to an even playing field for all. Download the white paper to gain access to our research data and insights to use to your advantage as you plan for 2021.
Mark Your Calendar
"The Top 10 Veteran-Related Accommodation Questions and Answers"
The Job Accommodation Network (JAN) will host this webinar on November 10th from 2:00-3:00 p.m. ET. Tune in to find solutions to the top ten veteran accommodation questions JAN addresses regularly and find out how you can best support the veterans in your workplace. Topics include worsening symptoms due to COVID-19, service animals, communication difficulties, attendance concerns, and more. The webinar will also discuss the most common requested veteran resources for self-employment and small business opportunities.
"Expanding Opportunity: Apprenticeships for Individuals with Disabilities"
The U.S. Department of Labor's Office of Apprenticeship and Office of Disability Employment Policy will host a webinar on October 27th from 2:00-3:00 p.m. ET. As part of National Disability Employment Awareness Month, this webinar will share strategies that businesses and partners are using to ensure apprenticeships are welcoming for individuals with disabilities and review practical examples from ODEP's Apprenticeship Inclusion Model initiative.
Note: DirectEmployers Members may find these, and additional upcoming events, located in DEConnect.
THIS COLUMN IS MEANT TO ASSIST IN A GENERAL UNDERSTANDING OF THE CURRENT LAW AND PRACTICE RELATING TO OFCCP. IT IS NOT TO BE REGARDED AS LEGAL ADVICE. COMPANIES OR INDIVIDUALS WITH PARTICULAR QUESTIONS SHOULD SEEK ADVICE OF COUNSEL.
SUBSCRIBE.
Compliance Alerts
Compliance Tips
Week In Review (WIR)
Subscribe to receive alerts, news and updates on all things related to OFCCP compliance as it applies to federal contractors.
OFCCP Compliance Text Alerts
Get OFCCP compliance alerts on your cell phone. Text the word compliance to 55678 and confirm your subscription. Provider message and data rates may apply.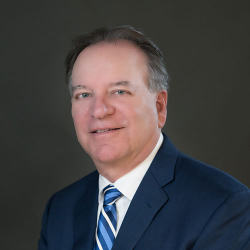 Latest posts by John C. Fox
(see all)