The DE OFCCP Week in Review (WIR) is a simple, fast and direct summary of relevant happenings in the OFCCP regulatory environment, authored by experts John C. Fox, Candee Chambers and Jennifer Polcer. In today's edition, they discuss:
Tuesday, June 1, 2021: During National Pride Month – A Push For The Equality Act
Organizers selected the month of June to celebrate National Pride Month in honor of the Stonewall Uprising in June 1969. See a breakdown of LGBTQ milestones as compiled by CNN. The Biden-Harris Administration also issued a Fact Sheet of relevant events since inauguration day. Most notably in our reporting space was the Supreme Court Ruling a year ago. See our story from June 15, 2020: BREAKING NEWS: Supreme Court Rules LGBT Employees are Protected from Discrimination on the Basis of Sex Under Title VII.
The U.S. DOL posted a blog outlining recent "encouraging wins at the national level," including President Biden becoming the first U.S. President to recognize Transgender Day of Visibility.
President Biden pressed Congress to pass the Equality Act in his proclamation on lesbian, gay, bisexual, transgender, and queer pride month.
"While I am proud of the progress my Administration has made in advancing protections for the LGBTQ+ community, I will not rest until full equality for LGBTQ+ Americans is finally achieved and codified into law.  That is why I continue to call on the Congress to pass the Equality Act, which will ensure civil rights protections for LGBTQ+ people and families across our country.  And that is why we must recognize emerging challenges, like the fact that many LGBTQ+ seniors, who faced discrimination and oppression throughout their lives, are isolated and need support and elder care."
The History Of The Equality Act
In February, Representative David Cicilline (D – R.I.) reintroduced Bill H.R. 5, the "Equality Act," in the House of Representatives along with all House Democrats, who joined as co-sponsors. The Bill passed the House on February 25, 2021. In March, three different Committees reviewed the Bill, including the House Committee on Financial Services, Consumer Protection & Financial Services, and Housing, Community Development & Insurance.
The Bill gets its original roots back in July 2015 when Representative Cicilline introduced a similar Bill in the 114th Congress as H.R. 3185. It appeared again in the 115th Congress in May 2017 as H.R. 2282 and again in the 116th Congress in May 2019 as H.R. 5. No version of the Bill has passed the Senate.
In closing, President Biden stated,
"I call upon the people of the United States to recognize the achievements of the LGBTQ+ community, to celebrate the great diversity of the American people, and to wave their flags of pride high."
Thursday, June 3, 2021: Obama Administration USDOL Reunion Continues
Continuing the mission to bring the gang back together (see our report last week), President Biden announced his intent to nominate David Weil for Wage and Hour Administrator for the U.S. Department of Labor (USDOL). Mr. Weil served in this role in the Obama Administration from 2014 to 2017. He is currently the Dean and a professor at The Heller School for Social Policy and Management at Brandeis University.
Friday, June 4, 2021: Most Unemployment Numbers Drop – But, We are Not Out of The Woods Yet
The re-opening of America continues in full force with 559,000 jobs added to employer payrolls in May, the vast majority coming from among the "long term unemployed" (i.e. unemployed for more than a year, mainly victims of the COVID-19 pandemic). BLS, in its monthly Employment Situation report for May 2021 put it like this:
"…the number of unemployed persons fell by 496,000 to 9.3 million. These measures are down considerably from their recent highs in April 2020 but remain well above their levels prior to the coronavirus (COVID-19) pandemic [unemployment levels of] (3.5 percent and 5.7 million, respectively, in February 2020)."
Context: 150,000 jobs added to employer payrolls in any given month is considered strong evidence of a healthy and growing U.S. economy. May's almost 560,000 number is extraordinary and would be seen only in a re-opening of the economy following a major economic downturn like the COVID-19 pandemic produced. But, the economy is not yet fully open since there are still 3.6 million persons on unemployment who were working in February 2020 before the COVID-19 pandemic shut much of America in mid-March 2020 at a time we then had the lowest unemployment in the last 50 years. Even if the re-opening could sustain 500,000 new payroll additions each month (like May) in the U.S., please note that it would take 7 months (until the end of 2021) to chew down that 3.6 million unemployment backlog and get us back to where we were pre-pandemic. So, while there is great progress being made each month with more vaccinations and more businesses re-opening, there are still many employees and businesses feeling crushing economic pain.
Individuals with Disabilities had a slight increase in unemployment in May, while all other groups experienced a slight decrease. This information is yet another reminder to employers to start or expand recruitment efforts to this highly skilled, yet highly underused, group of talent.
U.S. Secretary of Labor Marty Walsh, also took off the rose-colored glasses to note,
"…workers also told me about the challenges they and their families face – finding affordable childcare, caring for elderly parents and grandparents, and overcoming the hurdles raised by decades of income inequality and race- and gender-based inequity. These challenges are also reflected in our jobs data, and they are why the American Jobs Plan and the American Families Plan are so important. We need to invest in our workforce and our communities to achieve an inclusive recovery and a competitive economy."
The BLS Employment Situation – May 2021
Unemployment Rate
May 2021
April 2021
May 2020
National
(Seasonally adjusted)
5.8%
6.1%
13.3%

5.1%

9.1%

5.5%

7.3%

5.9%

5.4%

5.3%

9.7%

5.7%

7.9%

6.1%

5.6%

12.3%

16.7%

14.9%

17.6%

11.6%

13.9%

Veterans
(Not seasonally adjusted)
4.1%
5.2%
9.0%
Individuals with Disabilities
(Not seasonally adjusted)
10.2%
9.6%
17.9%
See the Biden Administration's Fact Sheet "Biden-Harris Administration Efforts to Support Full Participation and Equality for People with Disabilities" for disability-focused efforts in the first 100 days.
Friday June 4, 2021: OFCCP Director Yang Fills Her Regional Director Posse: It's Aida Collins for RD for the Southeast Region (Atlanta)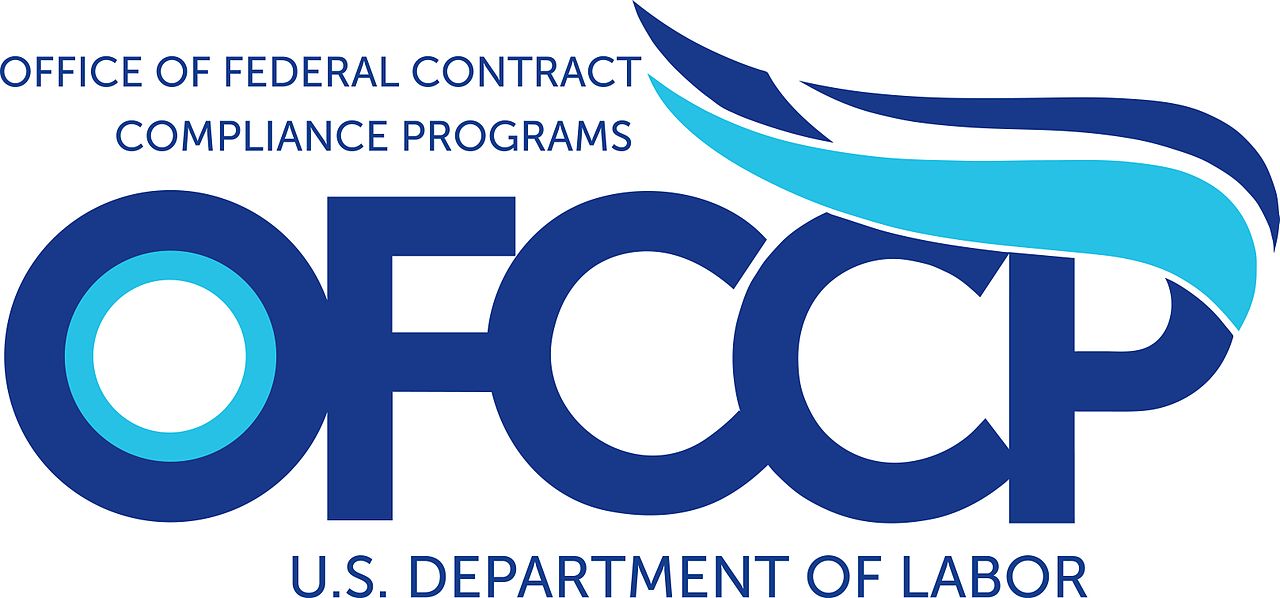 Before her promotion, Ms. Collins was the Deputy Regional Director (DRD) for the Dallas Region (i.e., the Southwest and Rocky Mountain Region = SWARM). Before being promoted to the Deputy Regional Director position, Ms. Collins was previously the SWARM Region's DORO (Director of Regional Operations). Accordingly, OFCCP Director Yang picks up two important skill sets in promoting Ms. Collins: (1) deep OFCCP operational experience in her positions as DRD and DORO; and (2) a workers' rights advocate.
Ms. Collins' elevation to Regional Director (RD) now completes OFCCP Director Yang's slate of six Regional Directors. Ms. Collins replaces Sam Maiden, a very popular Regional Director who retired earlier this year after a long and distinguished career at OFCCP.    
THIS COLUMN IS MEANT TO ASSIST IN A GENERAL UNDERSTANDING OF THE CURRENT LAW AND PRACTICE RELATING TO OFCCP. IT IS NOT TO BE REGARDED AS LEGAL ADVICE. COMPANIES OR INDIVIDUALS WITH PARTICULAR QUESTIONS SHOULD SEEK ADVICE OF COUNSEL.
SUBSCRIBE.
Compliance Alerts
Compliance Tips
Week In Review (WIR)
Subscribe to receive alerts, news and updates on all things related to OFCCP compliance as it applies to federal contractors.
OFCCP Compliance Text Alerts
Get OFCCP compliance alerts on your cell phone. Text the word compliance to 55678 and confirm your subscription. Provider message and data rates may apply.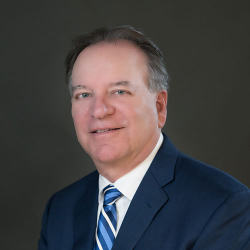 Latest posts by John C. Fox
(see all)