The DE OFCCP Week in Review (WIR) is a simple, fast and direct summary of relevant happenings in the OFCCP regulatory environment, authored by experts John C. Fox, Candee Chambers and Cynthia L. Hackerott. In today's edition, they discuss:
Monday, December 5, 2022: EEOC's Union Settled Allegations Re Post-Pandemic Return to Work in the Office Policy
Republican Legislators Voiced Concern that EEOC's Strategic Plan Did Not Address Return to Work in the Office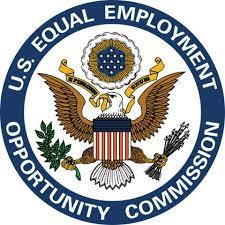 The American Federation of Government Employees (AFGE) announced that it reached an agreement to settle a complaint the Federal Labor Relations Authority (FLRA) had filed against the U.S. Equal Employment Opportunity Commission (EEOC) for allegedly violating its employee members' legal rights to bargain over the Commission's return to work in the office policy. AFGE had alleged that the Commission violated federal law by failing to complete negotiations with the union over changes to working conditions which has allowed Commission employees to work from home during the COVID-19 pandemic.
We reported in early August that the FLRA sued the EEOC for allegedly failing to sufficiently bargain with its employees when ordering them back to work at the office. According to AFGE's announcement, on November 22, "the agency and Council 216 signed off on a comprehensive memorandum of understanding that ensures office safety, increases workplace flexibilities, sets terms for safely providing in-person services to the public, and settles the FLRA complaint." 
"The settlement also includes a memorandum of assurance that the agency will abide by the federal labor relations statute and our collective bargaining agreement going forward," AFGE Council 216 President Rachel Shonfield said in the announcement.
Under the agreement, employees will report to physical offices for three days per biweekly pay period for the first two months of 2023 and increase to four days per pay period starting in March, while the agency and union finalize terms for a permanent telework program. The agreement also extends through at least May 1 of next year a "Maxiflex" program that offers broader start and stop times for employees and commits the Commission to establish a remote work plan that will be bargained with the union. The agency also agreed to complete joint health and safety inspections of all worksites and fix problems noted in the inspections within agreed-upon timeframes. 
"I am pleased that we have an agreement with the union and look forward to our continued partnership working to advance equal employment opportunities in the workplace," EEOC Chairwoman Charlotte Burrows said in an email statement to the Federal News Network.
Meanwhile, Two Republican Legislators Bemoaned Lack of Specifics in EEOC Draft Strategic Plan on Return to In-Person
The same day (AFGE) issued that announcement, the current Ranking Members of the House Education and Labor Committee and the Civil Rights and Human Services Subcommittee – Virginia Foxx (R-NC) and Russ Fulcher (R-ID) respectively – sent a letter to EEOC Chair Burrows regarding the EEOC's Draft Fiscal Year 2022-2026 Strategic Plan. In the letter, the lawmakers expressed concern that the Draft Strategic Plan "omits a specific plan to address EEOC's current failure to return its employees to regular in-person work."
EEOC spokesperson Victor Chen told the Federal News Network via email that the Commission has received the letter and is now in the process of reviewing it. Notably, AFGE asserted in its announcement that EEOC employees have "been working remotely with great success since the start of the COVID-19 pandemic." That statement, however, conflicts with the reality of the reduced EEOC productivity we catalogued in our January 21, 2022 Week In Review story reporting the EEOC's 2021 performance statistics: EEOC's First Year Performance Under Biden Nosedived In a Big Surprise and Amid Reduced Transparency.
The legislators also were concerned that the Draft Strategic Plan "refuses to reinstate EEOC's mediation and conciliation pilot programs" and it "does not fully address issues highlighted by the findings of a recent Government Accountability Office (GAO) [R]eport on EEOC's charge intake and outreach efforts." Last year, we reported that, on January 27, 2021, the EEOC announced the early conclusion of its mediation and conciliation pilot programs. Also last year, we reported on a law that ended some previous EEOC efforts at transparency in its conciliation process. Last month, we detailed the contents of the October 31, 2002, GAO Report on charge intake and outreach.
Tuesday, December 6, 2022: The Six Major Takeaways and What the Split Congress Means for The Federal Agencies and Employers
First, let's review the facts of where we are and then see what it might mean to federal employment agencies, private employers, and federal contractors.
State Governorships: Republicans 28……Democrats 22
U.S. Senate: Republicans 49……Democrats 48……Independents 3 (all who caucus with the Democrats)
U.S. House of Representatives Republicans 220…..Democrats 213
Second, what can the federal agencies, employers, and federal contractors now expect?
1. No Congressional CRA "veto" available for the next two years: The Republican loss of control of the U.S. Senate, come January 3, 2023 (when all U.S. Senators and House Members, including those newly elected during the November 2022 election, will assemble to commence the 118th Congress) will mean that Republicans will NOT be able to invoke the Congressional Review Act (CRA) to stop federal agency Rulemakings with which they disagree. The CRA requires BOTH houses of the United States Congress (the Senate and the House of Representatives) to disapprove of new federal agency Rulemakings to vacate and dismiss them. We wrote about this issue most recently when news first broke that Republicans had crossed the 218 Republican seats threshold to control the U.S. House of Representatives.
2. Federal Executive Branch Agencies Will Now Be The President's Policy "Hammer": With the House of Representatives in Republican hands, President Biden's ability to pass legislation into law is severely compromised, beyond that of the first two years of his Presidency. That political reality will now require the President to attempt to drive even more of the President's political agenda and policies through the federal Executive Branch agencies he controls to the great discomfort of employers than was true in his first two years—and that policy channel was plenty active already.
Compare Congressional statutory activity during the last two years of the Trump Presidency (the 116th Congress) with the first two years of the Biden Presidency (the 117th Congress which will adjourn before Christmas):
116th Congress……344 public laws passed
117th Congress……213 public laws passed, thus far—down 38% from the prior Congress (95% with bi-partisan support)
The alternative will be that the President move to the political middle to achieve the bi-partisan support he will need to move any legislation out of Congress to his desk.
Consider, too, that:

U.S. Senator Joe Manchin (D-WV) voted 50.4% of the time with President Trump
U.S. Senator Kyrsten Sinema (I-AZ) voted 50.4% of the time with President Trump, even before she last week left the Democrat party and converted to an Independent caucusing with the Democrats and vowing to continue to vote the way she has always voted

U.S. Senator Angus King (I-ME) voted 37% of the time with President Trump, while nonetheless caucusing with the Democrats
3. President Biden Will Now Be Able To Move Nominations for Federal Judgeships and Political Appointments to Executive Branch Agencies With Relative Ease: The effect of all three Independents now in the U.S. Senate choosing to "caucus" with the Democrats means that the three Independents get added to the 48 Democrats elected to the U.S. Senate to total 51 Senators under Democrat control in the U.S. Senate. (Those who "caucus" with a party are counted with that party and Senate Committee assignments are subject to that party's decision-making.) For example, Senator Sinema's announcement last Thursday that she was leaving the Democrat party to become an Independent—the largest political party in Arizona—but caucus with the Democrats in the U.S. Senate, means that she will keep all the U.S. Senate Committee appointments Senate Majority Leader Chuck Schumer (D-NY) has given her in the 117th Congress.

The effect of Democrat control of the U.S. Senate means that as of January 3, 2022, all Committees in the U.S. Senate will now change from being 50-50 (as they have been in the 117th Congress given its 50-50 Democrat-Republican split) to being 8 Democrats and 7 Republicans. If Democrats can "hold the party line" in Committee, the President's nominees will now quickly sail through Committee and go forward for a full Floor Vote in the U.S. Senate, rather than being delayed "in (deadlocked) committees."
The other implication for Presidential nominees is that Senate Majority Leader Schumer now has a little more breathing room to get 51 votes in the Senate needed to confirm one of the President's nominees. Senator Schumer can now tolerate the loss of one Democrat/Independent in his caucus (thus leaving him with only 50 "Yeah" votes on any given nomination confirmation vote). A 50-50 tie will still allow Vice President Kamala Harris—as President of the U.S. Senate -to cast a "tie-breaker" vote.
4. Component 2 "Hours Worked" and "Pay Data" EEO-1 Reporting Is Coming And Now Cannot Be Stopped. Senator Raphael Warnock's (D-GA) Senate victory last Tuesday, even as close as it was, was critical to Democrat control of U.S. Senate Committees and full Senate floor votes. Counting today (the day of publication of this WIR=Monday December 12, 2022) there are nine (9) Senate Legislative left in this 117th Session of Congress before it adjourns for the year and the session ends. It is still potentially possible, but unlikely at this late date, that President Biden's controversial and troubled nomination of Kalpana Kotagal to be the third Democrat Commissioner of the U.S. Equal Employment Opportunity Commission (EEOC) will proceed to a U.S. Senate floor vote before the 117th Congress adjourns. If not, the President's nomination of Ms. Kotagal will "time out" and die with the end of the 117th A third Democrat EEOC Commissioner is critical to Democrat control of the EEOC Which is authorized to five Commissioners. The current 2-2 Democrat/Republican split has stalemated the Commission and stymied anything other than bi-partisan policy making.
If that were to occur (as seems likely), the President will have another chance, of course, to nominate a fifth Commissioner to the EEOC in the next 118th Congress commencing January 3, 2023, if her current nomination times out. The President could again nominate Ms. Kotagal, but at least one sitting Democrat Senator (and all Republicans) have firmly opposed her nomination thus far. So, unless Senator Schumer can accomplish some political "log-rolling" in the next Congress with the Democrat hold-out(s), or drive around the Democrat roadblock to win 51 votes on the U.S. Senate Floor for her nomination, the President will have to nominate another candidate.
Regardless, the next Commission nominee, whether Ms. Kotagal or a new Nominee, will have to start the nomination process all over "from scratch". The President must first formally nominate a candidate and send him/her to the Senate Health, Education, Labor, and Pensions (HELP) Committee for a formal "Confirmation hearing". That process would usually take 2 months unless Senator Schumer chose to expedite it. Once the Committee finished its hearing and later took a majority vote to advance the Nominee to the Senate for a full Senate floor vote, Senate Majority Leader Schumer would then use his considerable political judgment and acumen to determine whether he had a path to 51 votes on the Senate floor. Once assured of that path to success, Senator Schumer would then decide, at his discretion, where in the legislative "flight pattern" to feed the nomination to the full Senate for a confirmation vote. That could be as quickly as three days after the HELP Committee advanced the nominee's name to the full Senate, or it could linger while other nominations and legislative debate occurred during the Senate's preciously few "Legislative Days" (when they are in session and voting on the floor of the Senate).
But, it is just a question of when, not whether, the President will eventually be successful to seat the fifth EEOC Commissioner (and the critical third Democrat Commissioner to give the Democrat Commissioners a 3-2 Commission majority). Once the third Democrat Commissioner is sworn in, it will not take long for EEOC Chair Burrows (D-Biden appointee) to call an EEOC Commissioner meeting to order and vote to go forward to the Office of Management and Budget with a proposed new EEO-1 Component 2 "Hours Worked" and "Pay Data Reporting" obligation for employers subject to Title VII of the 1964 Civil Rights Act and with 100 or more employees. That proposal is already written and awaiting the arrival of the third Democrat Commissioner.
Note: There is a complex legal issue regarding whether the Commission must tender any such proposed new EEO-1 reporting to formal Rulemaking procedures pursuant to the Paperwork Reduction Act (PRA), which OMB administers, AND ALSO separately pursuant to the separate and different Administrative Procedure Act (APA).
So, get ready. It appears that the first EEO-1 Report which could require Component 2 Hours Worked and Pay Data reporting would be the report for 2023 (not 2022) due to be filed in the Spring of 2024 (since the Commission would have to give employers a year's notice to start saving data in whatever reporting format the Commission may prescribe for an eventual later EEO-1 filing).
Whether the OFCCP would participate in any EEOC Component 2 reporting requirement is a separate political question. (The OFCCP in the Obama Administration sat out the EEOC's (eventually successful) pursuit of a Component 2 filing.) There is no legal question that any OFCCP attempt to impose an EEO-1 Component 2 Hours Worked and Pay Data reporting requirement would have to be subjected to both APA and PRA Rulemakings.
But make no mistake, with Senator Warnock's Senate victory last week, the EEOC and OFCCP leaderships are now giddy with excitement at the prospect of an EEO-1 Component 2 Hours Worked and Pay Data reporting requirement they now know is coming even though they do not know when.
5. Coming Federal Agency Employment Agency Budgets will Be Hard Hit With Cost-Cutting Crews Already Sharpening their Scissors in The House and Senate. While the President "proposes" budgets for the federal Executive Branch agencies subject to his control, Congress "disposes of" them. The House and Senate thus have the last and final say in the President's budget. The "best case" for the federal executive agencies is that Democrats force a stalemate and extension of prior approved budgets via "Continuing Resolutions" (CRs). As we have previously written many times, however, CRs merely fix the budget at the prior year's budget level. Doing so forces agency cost-cutting, often including Reductions in Force as agency operating budgets naturally increase year-over-year.  Payroll, pension, and (often) leasehold expenses increase – even before you add the 8.7 percent cost-of-living increase in supplier costs in calendar 2022 alone.
Both the Senate and the House are also very mindful that they just passed highly controversial record-breaking bi-partisan budget bills which created record-setting multi-trillion-dollar debt adding to the building inflation, weakening the stock market, and even as the country eyes a possible nearing recession. So, there is a building sense that budget-cutting is the watchword of the day.
The NLRB is already worried and on November 18, 2022, declared a "budget crisis" and launched a pre-emptive strike pleading with Congress for more budget to avoid lay-offs under the current budget.
And, it is not a good time for budget discussions at the EEOC and OFCCP if the Budget Committee question remains "What have you done for me lately"? Both the EEOC and OFCCP have turned in falling and disappointing performance statistics, with the OFCCP hitting the bottom of every important enforcement and workplace productivity metric and the EEOC ending a decade-long stair-step up increase in performance and increasing efficiency during Republican and Democrat presidencies. OFCCP has also long disappointed budget writers which have responded by steadily cutting OFCCP's budget in stair-step fashion since 2011 during the Obama, Trump, and Biden administrations.
It seems like a bloody budget year is shaping up, despite the current attempts of some Republicans and many Democrats trying to head off a budget bloodletting over a further extension of the national debt-ceiling. Federal budget regulators predict that the United States will again exceed its debt ceiling (now set at $31.4 Trillion) sometime in early 2023. (Remember the hand-wringing in 1981 which accompanied the country's attainment of a $1 Trillion U.S. debt…and President Trump's exasperation concerning exceeding $20 Trillion in debt in September 2017 – a mere five years ago!)
If you thought 2022 was fractious on Capitol Hill, be prepared for more of the same, except louder and more bitter. Time to order Advil before that supply chain runs dry….
6. The States Are On the Move and More Active in Employment Matters Than Ever Before.
Even before the SCOTUS' Dobbs v. Jackson Women's Health Organization (overturning Roe v. Wade's federal abortion protection based on the notion that the states have responsibility for abortion laws which protections are not found in the U.S. Constitution), the states were realizing their latent powers to regulate employment law issues in the workplace. And one of the remarkable developments in the law in the last decade has been the rise of state Attorneys General for the states banding together in "red" and "blue" states to sue the federal government as to workplace issues. So, you saw 26 Republican AGs successfully file and win lawsuits to stop changed immigration rules and COVID-19-mandated vaccinations.
With more Republican state Governors, employers may expect more state activity in the employment law arena adding to the existing challenge of multi-state employers to become aware of, staff for, and implement new state laws from ban-the-box to three different kinds of pay reporting laws to background checks, etc.
Employers should think about more budget and staffing to keep up, synthesize and implement the many coming new state-level employment law policies. It is no longer just about the federal government. We are now playing two-dimensional chess in the employment law world.
Tuesday, December 6, 2022: GAO Report Showed Slight Increases in the Representation of Minorities and Women in Financial Services Industry Management
Between 2007 to 2020, the representation of minorities (racial/ethnic groups other than White) and women in financial service industry management positions increased slightly, according to a new U.S. Government Accountability Office (GAO) analysis of U.S. Equal Employment Opportunity Commission (EEOC) data. This analysis is included in a new GAO Report of the agency's testimony before the U.S. House of Representatives Subcommittee on Diversity and Inclusion, Committee on Financial Services.
For example, for senior management positions:
EEOC data (for 2007–2015) showed that Asian representation increased from 4 to 5 percent. Black and Hispanic representation was about 3 percent. Female representation remained around 29 percent in that period.
EEOC data (for 2018–2020) showed representation for both minorities and women was relatively flat or marginally increased. Black and Hispanic representation remained at about 3 and 4 percent, respectively. Female representation increased from 31 to 32 percent in that period.
The Report included the following illustrative chart:
Current Report Updates Several Previous Ones
Representatives of financial services firms and other stakeholders with whom GAO spoke for a November 2017 report (GAO-18-64) described challenges in recruiting and retaining members of minority groups and women. They also identified practices that could help address the challenges, including recruiting students from a broad group of schools and academic disciplines and establishing management-level accountability to achieve diversity goals.
Since 2017, the GAO issued several reports reviewing the share of women and different racial/ethnic groups in the financial services industry, challenges associated with recruiting and retaining diverse staff, and practices to expand opportunities. The testimony in the current Report is based on: (1) five earlier GAO reports (GAO-21-490, GAO-20-637, GAO-19-589, GAO-18-64, GAO-17- 726) on diversity efforts in the financial services industry, and (2) the recent EEOC data.
The new Report discusses the GAO's work on (1) trends in management-level diversity in the financial services industry, and (2) diversity and inclusion efforts by private and public financial services entities. For this statement, the GAO analyzed the most recent available EEOC data from 2018 through 2020 on workforce race, ethnicity, and gender in the financial services industry. For its prior work, the GAO reviewed literature, documentation on diversity practices and policies, and EEOC data. GAO also interviewed representatives from federal agencies, financial services firms, and nonprofits.
Wednesday, December 7, 2022: President Biden Signed the Speak Out Act
Law Limits Predispute Nondisclosure & Nondisparagement Agreements Regarding Allegations of Sexual Assault & Sexual Harassment
Three weeks after it cleared Congress with strong bipartisan support, President Biden signed the "Speak Out Act." The new law prohibits judicial enforcement in federal, state, and tribal courts of clauses within contracts that limit the ability of people to report or discuss alleged acts of sexual assault or harassment that would harm the reputation of the other party to the contract, such as an employer. Such clauses are often referred to as predispute nondisclosure and nondisparagement agreements. This new statute applies to claims that arise on or after December 7, 2022 (the enactment date).
As we previously reported, the House passed the measure on November 16 by a 315 to 109 vote (100 Republicans and all 215 Democrats who voted, approved the measure). It passed the Senate by unanimous consent on September 29. The bill was sponsored by Senator Kirsten Gillibrand (D-NY), with 14 co-sponsors from both parties.
In Section 2 of the law, Congress notes its rationale behind the measure. "Nondisclosure and nondisparagement provisions in agreements between employers and current, former, and prospective employees, and independent contractors, and between providers of goods and services and consumers, can perpetuate illegal conduct by silencing those who are survivors of illegal sexual harassment and assault or illegal retaliation, or have knowledge of such conduct, while shielding perpetrators and enabling them to continue their abuse," it states. Therefore, "[p]rohibiting nondisclosure and nondisparagement clauses will empower survivors to come forward, hold perpetrators accountable for abuse, improve transparency around illegal conduct, enable the pursuit of justice, and make workplaces safer and more productive for everyone."
Note: It is not clear on what legal basis the statute has the legal authority to pre-empt state laws that allow nondisclosure and nondisparagement provisions in settlement agreements resolving state law claims. Employer advocates will take heart at this legislative precedent, though, as employers increasingly grow weary of a "checkerboard" of varying state rights. Many employers that operate across many states have vowed in the future to seek to cause federal law to pre-empt state laws which (a) they do not like, and (b) that vary across many states making for a varying "checkerboard" landscape of differing employment law compliance duties that are not only difficult for a well-intentioned company operating in many states to track, update and implement but that also silently raise HR operating costs.
Thursday, December 8, 2022: COVID-19 Vaccine Mandate for Military Personnel Appears to be Disappearing Shortly
In a rebuke of the Biden Administration's position as espoused by U.S. Defense Secretary Lloyd Austin, the last week has seen two momentous steps towards repeal of the COVID-19 vaccine mandate for military personnel. This news appears to confirm that other than the vaccine mandate rule the Centers for Medicare & Medicaid Services ("CMS") published and that the U.S. Supreme Court affirmed, vaccine mandates the Biden Administration attempted to impose during the COVID-19 pandemic have been stopped or will slowly, fade away. 
First, on November 29th the U.S. Court of Appeals for the Sixth Circuit (Cincinnati) affirmed the District Court's nationwide injunction barring the U.S. Air Force from punishing service members refusing to accede to its COVID-19 vaccine mandate due to a religious objection. As noted in a previous WIR, the injunction barred the U.S. Air Force from implementing its COVID-19 vaccine mandate against service members seeking exemptions as a religious accommodation. The U.S. District Court for the Southern District of Ohio (in Columbus) had previously ruled that 18 service members serving as plaintiffs were likely to succeed on their First Amendment and Religious Freedom Restoration Act of 1993 ("RFRA") claims as to the mandate, and subsequently expanded its injunction based on the plaintiffs' certification of a nationwide class.
The Sixth Circuit held that since the RFRA adopts an individual-by-individual approach as to its applicability, the U.S. Air Force's argument relying on its "general interests" in broadly formulating a vaccine mandate to deny specific exemptions failed to overcome the plaintiffs' RFRA rights. The Court held that the U.S. Air Force's failure to identify the specific duties and working conditions as to even a single plaintiff warranted that the plaintiffs were likely to succeed on their RFRA claims. As such, the nationwide injunction remains in place.
More importantly, on December 8th the House of Representatives passed the National Defense Authorization Act for Fiscal Year 2023, the annual bill required to be passed by year-end to fund the U.S. Department of Defense. This year, the measure contemplates a $847 billion budget for the U.S. Department of Defense pursuant to bipartisan negotiations between Democrat and Republican Congressional members. The significance of the bill for COVID-19 vaccine mandate purposes is that the negotiated bill passed by the House includes language rescinding the COVID-19 vaccine mandate the Biden Administration imposed on members of the Armed Services. See pp. 407-8 ("Not later than 30 days after the date of the enactment of this Act, the Secretary of Defense shall rescind the mandate that members of the Armed Services be vaccinated against COVID-19 pursuant to the memorandum dated August 24, 2021, regarding 'Mandatory Coronavirus Disease 2019 Vaccination of Department of Defense Service Members'"). Having already passed the House, the bill will almost certainly pass the Senate and then be forwarded to President Biden for his signature. Given that the language rescinding the mandate resulted from bi-partisan negotiations between Democrats and Republicans, it is anticipated President Biden will sign the bill regardless of any concerns as to the repeal of his vaccine mandate to ensure funding of the Department of Defense by the mandated deadline.
Given the foregoing, and the prior decision by the Administration not to require vaccination requirements on federal contractors, the writing appears to be on the wall as to the government's imposition of vaccine mandates. Thus, federal contractors may begin to relax concerning implementation of COVID-19 vaccine mandates pursuant to federal government regulation. Rather, contractors may feel comfortable to "mothball" their plans and procedures for now and preserve them should any flare-up of deadly COVID-19 virus infections arise again raising public health concerns.
Thursday, December 8, 2022: U.S. Census Bureau's 2017-2021 ACS 5-Year Estimates Showed Incomes Not Keeping Up with Housing Costs, But Poverty Rate Decreased
Over 40% (19 million) of renter households in the country spent more than 30% of their income on housing costs during the 2017-2021 period, according to a new U.S. Census Bureau release of American Community Survey (ACS) 5-year estimates data. Households spending more than 30% on housing costs, including rent or mortgage payments, utilities, and other fees, are considered housing cost burdens according to the Department of Housing and Urban Development's definition of affordable housing, the Census Bureau explained in a press release. (See also, the Bureau's interactive gallery on Mapping Housing Cost Ratios in the United States: 2017-2021.) Indeed, from the 1970's, at least, until the wild lending practices which precipitated the housing collapse in 2008, most housing lenders denied mortgage applications from prospective homebuyers if their total mortgage indebtedness exceeded 29% of their total income. So, if you earned $100,000 per year, you would not qualify for a mortgage costing more than $29,000 per year ($2,417 per month).
Additional highlights from the newly released estimates include:
Poverty
The U.S. poverty rate decreased from 15.1% in 2012-2016 to 12.6% in 2017-2021.
From 2012-2016 to 2017-2021, 1,220 counties (38.8%) had decreasing poverty rates and 75 counties (2.4%) had increasing poverty rates.
The poverty rate for those under age 18 decreased from 21.2% in 2012-2016 to 17.0% in 2017-2021.
Compared to 2012-2016, 1,017 U. S. counties had declining poverty rates for those under age 18, while 87 counties had increasing poverty rates in the 2017-2021 period.
Families and Living Arrangements
The percentage of households with one or more people under 18 declined from 32.0% in 2012-2016 to 30.6% in 2017-2021.
The percentage of households with one or more people age 65 and over increased from 27.4% in 2012-2016 to 30.2% in 2017-2021.
Nationally, among grandparents living with their own grandchildren under age 18, the percentage of grandparents responsible for their grandchildren declined from 36.5% in 2012-2016 to 32.7% in 2017-2021.
Upcoming Data Releases
In the pre-release webinar held on December 1, the Bureau shared the following chart detailing upcoming ACS 5-Year releases:
(The most recent ACS Equal Employment Opportunity data (2014-2018 tabulations) are available here.)
Thursday, December 8, 2022: U.S. House Passed Respect for Marriage Act, Sending It to President Biden for Expected Signature
Measure Would Ensure Federal Recognition of State-Sanctioned Same-Sex & Interracial Marriages If SCOTUS Overturns Current U.S. Constitutional Protections
With a bipartisan vote of 258-169-1, the U.S. House of Representatives agreed to the Senate's amendments to the Respect for Marriage Act (RFMA) sending the bill to President Biden who has stated his intention to sign it into law. Once enacted, the bill (H.R.8404) would ensure federal recognition of marriage regardless of the sex, race, ethnicity, or national origin of either spouse, but only if the law of the state where the marriage was performed permits the marriage. It would also require states to recognize same-sex and interracial marriages from other states via provisions that prohibit the denial of full faith and credit or any right or claim relating to out-of-state marriages on the basis of sex, race, ethnicity, or national origin. Under current U.S. Supreme Court Constitutional Law precedent, States are required to recognize both interracial and same-sex marriages.
Nonetheless, it is not clear what the utility is of the bill since the Congress lacks authority to dictate state law marriage eligibility requirements (as the new law explicitly recognizes by deferring to state laws which do not permit gay marriages). Moreover, the Congress does not have authority to instruct the SCOTUS as to how it might interpret the U.S. Constitution, including the full faith and credit provisions found in Article IV of the U.S. Constitution:
"Section 1 Full Faith and Credit Clause
Full Faith and Credit shall be given in each State to the public Acts, Records, and judicial Proceedings of every other State. And the Congress may by general Laws prescribe the Manner in which such Acts, Records and Proceedings shall be proved, and the Effect thereof."
The practical utility of this statute is thus very much uncertain, other than to operate in the way of a "sense of the Congress" resolution.
How We Got Here
The Defense of Marriage Act (DOMA), enacted in September 1996, established a Federal definition of: (1) "marriage" as only a legal union between one man and one woman as husband and wife; and (2) "spouse" as only a person of the opposite sex who is a husband or wife. It also amended the Federal judicial code (Title 28 of the United States Code) by adding Section 1738C to Chapter 115 of Title 28. Section 1738C provided that "[n]o State, territory, or possession of the United States or Indian tribe shall be required to give effect to any marriage between persons of the same sex under the laws of any other such jurisdiction or to any right or claim arising from such relationship."
Accordingly, DOMA denied same-sex wedded couples a legion of federal protections, benefits, and privileges afforded to opposite-sex married couples. Such benefits, protections, and privileges included inheritance rights, joint tax return filing, child custody and visitation rights, adoption and child support rights, family medical leave protections, and the right to cohabit together in state-sponsored college or military housing.
However, the U.S. Supreme Court held that DOMA's provisions were unconstitutional. In United States v. Windsor (570 U.S. 744 (2013), the High Court struck down DOMA's definition of marriage as only between one man and one woman. Two years later in Obergefell v. Hodges (576 U.S. ___ (2015)), the Court ruled that DOMA's provision allowing individual states to not recognize same-sex marriages performed in other states was unconstitutional.
Nevertheless, following the U.S. Supreme Court's decision this past June in Dobbs v. Jackson – which overturned Roe v. Wade, 410 U.S. 113 (1973), some legislators grew concerned that Windsor and Obergefell are also in danger of reversal. The Court overturned almost 50 years of legal precedent when, in Dobbs, it held that access to abortion was not a right protected by the U.S. Constitution. In his concurring opinion in Dobbs, Justice Clarence Thomas pointed out that Obergefell rested upon the same legal principles that underscored Roe. Although no case challenging the constitutional right to marry is pending before the SCOTUS, some lawmakers feared that the conservative Justices on the SCOTUS have set the stage to overturn Obergefell.
What Does the Respect for Marriage Act Do (And Not Do)?
Section 3 of the RFMA would explicitly repeal DOMA. The RFMA would also replace DOMA's provisions that define, for purposes of federal law, marriage as between a man and a woman and spouse as a person of the opposite sex with provisions that recognize any marriage that is valid under state law. Again, the SCOTUS held that those current provisions were unconstitutional in Windsor. The RFMA (in Section 4) would also repeal and replace DOMA's provisions that do not require states to recognize same-sex marriages from other states with provisions that prohibit the denial of full faith and credit or any right or claim relating to out-of-state marriages on the basis of sex, race, ethnicity, or national origin. As noted above, the SCOTUS held in Obergefell that state laws barring same-sex marriages were unconstitutional. Moreover, 55 years ago – in Loving v. Virginia (388 U.S. 1 (1967)) – the Court held that state laws barring interracial marriages violated the U.S. Constitution. Some lawmakers and advocates who fear the overturn of Windsor and Obergefell are worried that the holding in Loving may be in danger as well.
Importantly, the legislation would not bar States from blocking same-sex or interracial marriages if the SCOTUS reversed the current precedents to allow States to do so. Under the Tenth Amendment of the U.S. Constitution, only the States have the power to regulate marriage; the federal legislature does not have that power. The SCOTUS precedents in Loving, Windsor, and Obergefell address U.S. Constitutional rights which limit the States' power to regulate marriage regarding those specific constitutional rights only.
The RFMA (in Section 6) would also ensure that religious entities would not be forced to provide goods or services for any marriage and it protects religious organizations from being denied tax-exempt status or other benefits for declining to recognize same-sex marriages.
Once it becomes law, the RFMA will also allow the U.S. Department of Justice to bring a civil action and establishes a private right of action for violations (Section 4(c)).
Vote Break Down
A broader version of the bill – that did not include the explicit protections for religious organizations – passed the House on July 19th (267-157), with the backing of all the Democrats and 47 Republicans.
But to get the necessary 60 votes in the Senate necessary to move forward, its co-sponsors added an amendment with the protections for religious organizations and to clarify that it does not recognize polygamy (Section 7(b) of the bill). Subsequently, the bill then passed the Senate – 61-36 – on November 29, with twelve Republican Senators voting in favor.
On Thursday, all 219 House Democrats and 39 House Republicans voted in favor of the final legislative version of the bill that the President is expected to sign. Senator Burgess Owens (R-UT) voted "present." Notably, ten House Republicans who voted in favor of the bill in July, opposed the measure on Thursday's second vote, while a couple of House Republicans who originally opposed it, voted in favor. (Details on the rationales, where offered, of those Republicans, are reported here.)

In Brief
Monday, December 5, 2022: OMB Approved the USDOL's Wage & Hour Division's Unchanged Paid Sick Leave Recordkeeping Requirements For Federal Contractors
The White House Office of Management and Budget (OMB) approved, without change, the U.S. Department of Labor's Wage and Hour Division (WHD)'s information collection (i.e., "recordkeeping") requirements (ICR) for federal contractors regarding paid sick leave. We reported on the Federal Register notices soliciting comments on this ICR in July (60-day comment period that ran from July 19, 2022, to September 19, 2022) and November (30-day comment period that ran from November 4, 2022, to December 5, 2022). The previous OMB approval was set to expire on January 31, 2023. The new OMB approval will run through December 31, 2025.
In a Supporting Statement the agency submitted to the OMB on October 28, 2022, the WHD provided (on page 12) the following chart which outlines the Division's estimate of almost $30 million in annual burden hours and costs for covered federal Government contractors to comply. So, while it seems like a trifle recordkeeping requirement, it is not cheap. QUESTION: Is your company properly staffed to comply (or have you simply assumed that this recordkeeping is and has been a trifle to just be added to the HR staff's existing workload because that staff currently has excess capacity to handle this recordkeeping?)
The WHD noted that the respondents'(companies') total reflects the maximum number, not a sum, of employer respondents which must respond as to a respective employee. Moreover, some respondent actions may require multiple responses.
| | | | | |
| --- | --- | --- | --- | --- |
|   | Respondents | Responses | Burden Hours | Monetized Burden Cost |
| Certification | 148,086 | 148,086 | 12,341 | $598,773 |
| Records of Paid Sick Leave | 1,039,200 | 4,156,800 | 69,280 | $3,361,396 |
| Records of Cash Out | 1,039,200 | 1,039,200 | 86,600 | $4,201,746 |
| Notice of Accrued Sick Leave | 1,039,200 | 24,940,800 | 415,680 | $20,168,378 |
| Notice After Separation and Reinstatement | 207,840 | 207,840 | 3464 | $168,070 |
| Notice of Denial | 207,840 | 207,840 | 17,320 | $840,349 |
| Notice of Paid Sick Leave Requirements | 1,039,200 | 0 | 0 | 0 |
| Totals | 1,039,200* | 30,700,566 | 604,685 | $29,338,712 |

Looking Ahead:
Upcoming Date Reminders
Tuesday, December 13, 2022 [THIS WEEK!]: Comments due on USDOL WHD proposed rule on "Employee or Independent Contractor Classification Under the Fair Labor Standards Act" (previous November 28 deadline extended) – https://www.regulations.gov/docket/WHD-2022-0003
Wednesday, December 21, 2022 [NEXT WEEK!]: Deadline to submit reply comments in response to initial comments on NLRB's NPRM to Determine Joint Employer Status (previous November 21 deadline extended) – https://www.regulations.gov/docket/NLRB-2022-0001
Sunday, January 1, 2023: [NOTE: You will likely have to re-set your payroll computers to reflect these new pay rates effective January 1, 2023 on or before Friday December 30, 2022 when you leave for the New Year's 3-day holiday] The minimum wage for federal contracts covered by Executive Order 13658 ("Establishing a Minimum Wage for Contractors") (contracts entered into, renewed, or extended prior to January 30, 2022), will increase to $12.15 per hour, and the minimum cash wage for tipped employees increases to $8.50 per hour – https://www.federalregister.gov/documents/2022/09/30/2022-20905/minimum-wage-for-federal-contracts-covered-by-executive-order-13658-notice-of-rate-change-in-effect
Sunday, January 1, 2023: [NOTE: You will likely have to re-set your payroll computers to reflect these new pay rates effective January 1, 2023 on or before Friday December 30, 2022 when you leave for the New Year's 3-day holiday] The minimum wage for federal contractors covered by Executive Order 14026 ("Increasing the Minimum Wage for Federal Contractors") (contracts entered into on or after January 30, 2022, or that are renewed or extended on or after January 30, 2022), will increase to $16.20 per hour, and the minimum cash wage for tipped employees increases to $13.75 per hour – https://www.federalregister.gov/documents/2022/09/30/2022-20906/minimum-wage-for-federal-contracts-covered-by-executive-order-14026-notice-of-rate-change-in-effect
Monday, January 9, 2023: Comments due on US EEOC proposal to eliminate counting employees to determine filing "type" for EEO-1 Survey Component 1 – https://www.regulations.gov/document/EEOC-2022-0005-0001
Tuesday, January 17, 2023: Comments due on OFCCP's Proposed Changes to Disability Self-Identification Form to Update Preferred Language for Specific Disabilities – https://www.regulations.gov/commenton/OFCCP-2022-0003-0004
Friday, January 20, 2023: Deadline to submit comments on OFCCP's Proposed Changes to Its Supply & Service Contractor ICRs, Including Use of Portal to Submit Revised Scheduling Letter & Revised Itemized Listing Responses – https://www.regulations.gov/commenton/OFCCP-2022-0004-0001
Thursday, February 2, 2022: Deadline to submit initial comments on NLRB's proposed changes to NLRA regulations (previous January 3 deadline extended) – https://www.regulations.gov/commenton/NLRB-2022-0002-0001
Thursday, February 16, 2022: Deadline to submit reply comments in response to initial comments on NLRB's proposed changes to NLRA regulations (previous January 17 deadline extended) – https://www.regulations.gov/commenton/NLRB-2022-0002-0001
Wednesday, April 12 – Friday, April 14, 2023: DEAMcon23 Chicago (Registrations open now; Agenda now available here!)
THIS COLUMN IS MEANT TO ASSIST IN A GENERAL UNDERSTANDING OF THE CURRENT LAW AND PRACTICE RELATING TO OFCCP. IT IS NOT TO BE REGARDED AS LEGAL ADVICE. COMPANIES OR INDIVIDUALS WITH PARTICULAR QUESTIONS SHOULD SEEK ADVICE OF COUNSEL.
SUBSCRIBE.
Compliance Alerts
Compliance Tips
Week In Review (WIR)
Subscribe to receive alerts, news and updates on all things related to OFCCP compliance as it applies to federal contractors.
OFCCP Compliance Text Alerts
Get OFCCP compliance alerts on your cell phone. Text the word compliance to 55678 and confirm your subscription. Provider message and data rates may apply.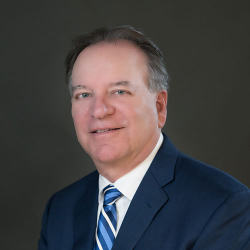 Latest posts by John C. Fox
(see all)