The DE OFCCP Week in Review (WIR) is a simple, fast and direct summary of relevant happenings in the OFCCP regulatory environment, authored by experts John C. Fox, Candee J. Chambers and Cynthia L. Hackerott. In today's edition, they discuss:
Monday, August 28, 2023: U.S. NLRB "Clarified" 2019 Decision on Wright Line Evidentiary Burden in Dual Motives Causation Cases
Beginning a parade of four sets of major rulings in one week, the National Labor Relations Board ("Board," or "NLRB") issued a decision in Intertape Polymer Corp. (372 NLRB 133). That decision is interesting because it reported the first break in position between the three Biden appointees to the Board who control it and the Biden-appointed General Counsel (Jennifer Abruzzo), a former union activist lawyer. Previously, the Biden Board appointees and the Biden appointed General Counsel had been in lock-step with each other from a policy perspective as they sought to revitalize the role of unions in the private sector (with the percentage of union membership currently at its lowest percentage level ever in the private sector civilian labor force).
In the Intertape decision, the Board concluded, 3-1, that the Board's Trump-era decision in Tschiggfrie Properties, Ltd. (368 NLRB 120; 2019) correctly stated the standard by which the NLRB General Counsel must satisfy her initial evidentiary burden in dual motive causation cases involving adverse employment actions.
While the Tschiggfrie decision purported to "clarify" the dual motive causation test set forth in Wright Line (251 NLRB 1083 (1980)), that clarification has caused unnecessary confusion and has, at times, been interpreted as modifying or heightening the General Counsel's Wright Line burden, the Board stated in a press release. Rejecting General Counsel Jennifer Abruzzo's request to overturn Tschiggfrie, the NLRB decision in Intertape "reaffirmed" that the General Counsel's burden under Wright Line remains the same as it has been throughout decades of Board jurisprudence.
Under Wright Line, the elements required to sustain the General Counsel's initial burden are (1) union or other protected activity by the employee; (2) employer knowledge of that activity; and (3) animus against union or other protected activity on the part of the employer.
In Intertape, the NLRB reaffirmed that, in applying Wright Line, the Board will determine whether the evidence in the record as a whole supports a reasonable inference that protected activity was a motivating factor in a challenged employment action. Regarding the General Counsel's burden to prove animus specifically, the decision clarifies that either direct or circumstantial evidence can support a finding of animus, and that there is no requirement that the demonstrated animus is specifically directed toward the employee's own protected activity or even the particular employee against whom the employer has taken action.
Marvin E. Kaplan, the Board's lone Republican member, concurred with the result as to the case before the board. However, he argued that the majority's decision to revisit Tschiggfrie was not warranted and went beyond the scope of the case at hand. This is the latest concurrence from Member Kaplan warning that the Board is looking opportunistically to overturn prior Trump policy and precedent in cases it could decide in favor of the Board but without reaching the broader policy issues of interest to the Biden Board to reverse.
Tuesday, August 29, 2023: JOLTS Report – Job Openings Decreased by 338k in July, Rate Went Down to 5.3%
The number of job openings in July was 8,827,000 – a decrease of 338,000 from June's adjusted figure of 9,165,000 – the U.S. Bureau of Labor Statistics (BLS) stated in its Job Openings and Labor Turnover Survey (JOLTS) Report for July 2023. The Report confirms what economists have expected: that the labor market is still tightening (shrinking) in response to Federal Reserve fiscal policy seeking to combat inflation by making borrowing money more expensive and thus slowing business expansion.
The job openings rate edged down to 5.3 percent compared to 5.5 percent in June. (The "jobs opening rate" compares the number of unfilled jobs with the number of all jobs in the U.S. marketplace (both filled and unfilled). The resulting percentage thus measures the relative number of unfilled jobs against the total capacity of the marketplace for jobs. An increasing "jobs opening rate" signals a growing labor market. Since the jobs opening rate dropped this month, the jobs market has shrunk. This shrinkage should help recruiters in coming months who are looking to fill increasingly scarce job openings as there will be more available recruits for fewer available jobs.
In July, job openings decreased in professional and business services (-198,000); health care and social assistance (-130,000); state and local government, excluding education (-67,000); state and local government education (-62,000); and the federal government (-27,000). By contrast, job openings increased in information (+101,000) and in transportation, warehousing, and utilities (+75,000).
Hires, Total Separations & Quits Down, Layoffs/Discharges & Other Separations Up
The number of hires in July was only 5,773,000 (3.7 percent rate) compared to the adjusted 5,940,000 number (3.8 percent rate) for June (-167,000). The number of hires changed little across all industries.
Total separations were only 5,483,000 (3.5 percent rate) for July, compared to 5,691,000 (3.6 percent rate) for June (-208,000). Over the month, the number of total separations decreased in accommodation and food services (-132,000).
Within separations, quits in July were only 3,549,000 (2.3 percent rate) down from 3,802,000 (2.4 percent rate) in June (-253,000) as greater numbers of employees, facing a shrinking labor market, decided to hold on to their jobs. The number of quits declined in accommodation and food services (-166,000); wholesale trade (-27,000); and arts, entertainment, and recreation (-17,000). The number of quits increased in state and local government education (+18,000).
Layoffs and discharges in July were 1,555,000, up a smidge from 1,551,000 in June (+4,000). The percentage rate remained steady at 1.0. The number of layoffs and discharges changed little across all industries.
The number of other separations was 378,000 in July, an increase from 339,000 in June (+39.000) The percentage rate remained steady at 0.2.
BLS posted interactive graphs here.
Three-Month Comparison Chart of Job Openings vs. Jobs Filled
Our below table reports the number of available jobs (as taken from the revised JOLTS reports) from the last four months of available data, as revised, and shows the stair-step down shrinkage of available jobs now becoming quite noticeable over time.
Reports
April
May
June
July

JOLTS available jobs

Prior/mo. comparison

10,320,000

(575,000 > March*)

9,616,000

(704,000 < April)

9,165,000

(451,000 < May)

8,827,000

(338,000 < June)

 
 
 
 
 
*March Job Openings were 9,745,000
Note: BLS is scheduled to release the JOLTS Report for August 2023 on Tuesday, October 3, 2023.
Tuesday, August 29, 2023: New DE Talk Podcast Discussed Recruiting & Retaining Talent in Addiction Recovery
It is estimated that between 22 and 28 million Americans live in recovery from substance abuse. However, these individuals often struggle to obtain and maintain employment despite successful recoveries, placing them within the "anonymous and available" workforce. In this episode, we sit down with Mike Thibideau of Invest Hamilton County to discuss how the addiction epidemic has become a workforce issue, best practices for developing second-chance policies for those who relapse, advice for employers looking to hire, accommodate, and retain employees suffering from substance abuse, as well as how this issue falls under the Americans with Disabilities Act (ADA).
Click here to listen now!
Listen to our DE Talk Podcasts via any of the options below and subscribe to receive updates whenever a new podcast is available.
Apple • Spotify • Google • iHeartRadio • Stitcher • TuneIn • Overcast • Pocket Casts • Castro • Castbox • Podchaser • RSS Feed
…or your preferred Podcast provider!
Wednesday, August 30, 2023: U.S. DOL's WHD Revealed Overtime Rule Proposal
Official Publication Date Still Pending
60-Day Public Comment Period Will Begin Upon Official Publication
On track with the schedule in the Spring 2023 Regulatory Agenda, the U.S. Department of Labor's Wage and Hour Division ("WHD") revealed its proposal to revise its regulations under Section 13(a)(1) of the Fair Labor Standards Act ("FLSA"). Section 13(a) implements the exemptions from minimum wage and overtime pay requirements for "executive," "administrative," and "professional" ("EAP") employees. Proposed revisions include increasing the standard salary level necessary for exemption from the current $35,568 to $55,068 annually and the highly compensated employee ("HCE") total annual compensation threshold from the current $107,432 level to $143,988. The proposal would also provide an automatic updating (indexing) mechanism to allow for the timely and efficient updating of all the thresholds to reflect the current earnings data.
The WHD set up a landing webpage for the proposal. It contains the pre-official publication text of the Notice of Proposed Rulemaking ("NPRM"), an FAQ, and a corresponding press release.
As of our WIR reporting deadline, the Federal Register website is not showing when the WHD will officially publish its NPRM. Following the official publication, the NPRM will be open for a 60-day public comment period.
"Public input is essential as we consider the needs of today's workforce and industry demands, and we encourage continued stakeholder input during the public comment period," said Principal Deputy WHD Administrator Jessica Looman in the press release.
What's in the Proposal?
The proposal would revise the regulations at 29 CFR §541, which implement the exemption of bona fide EAP employees from the FLSA's minimum wage and overtime requirements.
Specifically, the proposed rule would:  
increase the standard salary level to the 35th percentile of earnings of full-time salaried workers in the lowest-wage Census Region (currently the South), which would be $1,059 per week ($55,068 annually) based on current data;
apply the standard salary level to Puerto Rico, Guam, the U.S. Virgin Islands, and the Commonwealth of the Northern Mariana Islands, and increase the special salary levels for American Samoa and the motion picture industry;
increase the HCE total annual compensation requirement to the annualized weekly earnings of the 85th percentile of full-time salaried workers nationally, which would be $143,988 per year based on current data; and
automatically update these earnings thresholds every three years with current wage data to maintain their effectiveness. The WHD believes these automatic updates will allow employers to adapt more easily because they would know when salary updates will happen and how they will be calculated.
Other Notes
The WHD last updated the EAP exemption regulations in 2019. That update, which included setting the standard salary level test at its current amount of $684 per week (equivalent to a $35,568 annual salary), has been in effect since January 1, 2020.
The agency is not proposing changes to the standard duties test, consistent with its approach in both the 2016 and 2019 rules. Currently, the WHD favors keeping the current standard duties test. If it is paired with an appropriate salary level requirement, the standard duties test can appropriately distinguish bona fide EAP employees from nonexempt workers, the WHD said.
The WHD submitted this proposal to the White House Office of Management and Budget ("OMB") on July 12, 2023. The OMB approved it on August 29, 2023.
Wednesday, August 30, 2023: OSHA Proposed Radical Union-Friendly Revisions to Rule Regarding Employee Representatives for Safety Inspections
"Walkaround" Rule Sets Parameters Regarding Who May Accompany OSHA Inspectors
Agency Also Wants Public Comments on Degree of Deference It Should Afford to Employees' Choice of Representative
The U.S. Department of Labor Occupational Safety and Health Administration ("OSHA") proposed changes to its regulations that would allow a union representative to accompany an OSHA inspector during a "walkaround" at a nonunion worksite, regardless of whether the union representative is an employee of the organization undergoing inspection. Of course, persons who are not "employees" of a company are merely "business invitees" to the property absent a warrant, or they are unlawful trespassers.
If finalized, the proposal would revise OSHA's Rules at 29 CFR 1903.8(c) regarding who employees may authorize to act as their representative to accompany OSHA compliance officers during physical workplace inspections, a/k/a the "walkaround inspection." OSHA asserted, as a "preliminarily" conclusion, that the proposed changes would not increase costs or compliance burdens for employers.
OSHA announced the proposal on Tuesday, and it officially published the Notice of Proposed Rulemaking ("NPRM") in the Federal Register on Wednesday. In addition to the NPRM's proposed revisions, OSHA is also seeking public comment on the criteria and degree of deference OSHA should give to employees' choice of representative in determining whether a third party may participate in an inspection. Comments are due on October 30, 2023. You may submit them here or here.
What's in the Proposal?
Section 8(e) of the Occupational Safety and Health ("OSH") Act grants a representative of the employer and a representative authorized by employees the opportunity to accompany OSHA during the physical inspection of the workplace to aid the inspection. OSHA maintains that it has "long interpreted" the regulations at 29 CFR 1903.8(c) to permit third-party representatives authorized by employees to accompany OSHA on the walkaround inspection when reasonably necessary to the conduct of an effective and thorough physical inspection of the workplace. But employer advocates and at least one federal court have disagreed with that interpretation. Therefore, OSHA's new proposal would revise those regulations to "clarify" the types of individuals who may be the representative(s) authorized by employees during OSHA's physical inspections of the workplace.
Specifically, OSHA is proposing two revisions to its Rules at 29 CFR 1903.8(c). First, OSHA proposes to clarify that the representative(s) authorized by employees may be an employee of the employer or a third party. Second, OSHA proposes to clarify that a third-party representative authorized by employees may be reasonably necessary to conduct an effective and thorough physical inspection of the workplace by virtue of their knowledge, skills, or experience. This information may include experience with particular hazards, workplace conditions, or language skills that can improve communications between OSHA representatives and workers. The agency explained that this proposed revision clarifies that the employees' options for third-party representation during OSHA inspections are not limited to only those individuals with skills and knowledge similar to that of the two examples provided in the existing regulatory text – Industrial Hygienist or Safety Engineer.
The proposed revisions to 1903.8(c) do not change the OSHA compliance officer's authority to determine whether an individual is a representative authorized by employees (29 CFR 1903.8(b)). Also, the proposed revisions do not affect other provisions of section 1903 that limit participation in walkaround inspections, such as the compliance officer's authority to prevent an individual from participating in the walkaround inspection if their conduct interferes with a fair and orderly inspection (29 CFR 1903.8(d)) or the employer's right to limit entry of employee authorized representatives into areas of the workplace that contain trade secrets (29 CFR 1903.9(d)).
OSHA provides background information on the Rule here, including a discussion of a similar Obama-era policy.
Wednesday, August 30, 2023: U.S. NLRB Announced Revised Stricter Standard on an Employer's Duty to Bargain Before Changing Its Terms and Conditions of Work
Second in the parade of the NLRB's major decisions announced this past week, were two case decisions interpreting the National Labor Relations Act ("NLRA") limiting the authority of employers to amend their terms and conditions of work without first bargaining with their workers' unions, if any. The NLRB announced the two decisions (Wendt and Tecnocap) on Wednesday, although the Board handed them down four days earlier on August 26.
Neither the Wendt nor Tecnocap decisions address the question of employer changes to "privileges" of employment. (A "privilege" of employment is neither a "term" nor "condition" of employment the employer imposes, but rather is an election (typically of a benefit) the employee may choose to adopt.)
In Wendt Corporation (372 NLRB 135), the Board's Democrat majority overruled Raytheon Network Centric Systems (365 NLRB 161; 2017). That Trump-era decision had given employers greater latitude to make unilateral changes affecting a unionized workforce during a contractual hiatus or during negotiations for a first contract. Raytheon provided that employers may alter workplace terms and conditions once a collective bargaining agreement expires when they are consistent with past practices.
According to the NLRB majority, however, allowing employers to justify discretionary unilateral changes during such time periods as a "past practice" was both inconsistent with the Supreme Court's decision in NLRB v. Katz (369 U.S. 736; 1962) and undermined the pro-bargaining policies of the NLRA. The Board in Wendt also reaffirmed the "longstanding principle" that an employer may never rely on a past practice established before a union had represented its employees (i.e., when the employer had no duty to bargain). In other words, employers must preserve the status quo while negotiating new collective bargaining agreements.
Solitary Republican Board Member Kaplan concurred in finding that the employer acted unlawfully in the case at hand, but he did not agree with the majority's decision to reach the validity of Raytheon. In Kaplan's view, the majority improperly revisited Raytheon because doing so went beyond the instruction parameters that the D.C. Circuit set when it vacated the Board's earlier ruling in the case (see Wendt Corp. v. NLRB, 26 F.4th 1002; D.C. Cir., March 21, 2022) and sent it back to the NLRB.
This concurrence is yet another reflection of Member Kaplan's long-running dissatisfaction with the Biden Board majority that it is taking up cases for decision which present only narrow issues dividing the parties but using them nonetheless as a platform to announce much broader union-friendly policies not necessary to decision in the case at hand.
In Tecnocap, LLC,(372 NLRB 136), the Board majority overruled a different aspect of Raytheon that had not been addressed in Wendt. The NLRB held that an employer's past practice of unilateral changes, which was developed under a management-rights clause in a collective-bargaining agreement, cannot authorize unilateral changes made after the agreement expires and while bargaining for a new agreement is underway. The Board asserted that the Raytheon holding harmed the collective-bargaining process in two ways: (1) it forced unions to bargain to regain terms of employment lost to post-expiration unilateral changes; and (2) it discouraged unions from agreeing to management-rights clauses in the first place.
Member Kaplan dissented, disagreeing with both the majority's decision to overturn Raytheon and in finding against the employer in the case at hand. The majority ruling "will invariably result in finding that almost every action taken consistent with an established past practice will now be deemed unlawful," he wrote.
Friday, September 1, 2023: October 31st Set as Opening Date for Revised EEO-1 Survey Component 1 Data Collection
Filing Deadline is December 5, 2023
OMB Approved Revised Component 1 Collection for Only One Year in Anticipation of Revisions to Race & Ethnic Data Collection Standards
Commission Now in Position to Propose Revamped Component 2 Data Collection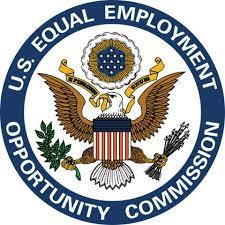 The annual EEO-1 Component 1 Data Collection – for employers subject to Title VII and with over 100 employees, and for covered federal Government contractors with only 50 or more employees – will open Tuesday, October 31, 2023, the U.S. Equal Employment Opportunity Commission ("EEOC") announced. The filing deadline is Tuesday, December 5, 2023. (See our story from last year on what happens if you miss the deadline.)
The EEO-1 online Filer Support Message Center (i.e., filer "Help Desk") will also be available beginning on Tuesday, October 31, 2023. The Help Desk will assist filers with any inquiries they may have regarding the 2022 collection, the announcement states.
It continues:
"All updates about the 2022 EEO-1 Component 1 data collection, including the updated 2022 EEO-1 Component 1 Instruction Booklet and the updated 2022 EEO-1 Component 1 Data File Upload Specifications, will be posted to www.eeocdata.org/eeo1 as they become available. The EEOC anticipates posting the updated 2022 EEO-1 Component 1 Instruction Booklet for filers on Wednesday, September 6, 2023. The EEOC anticipates posting the updated 2022 EEO-1 Component 1 Data File Upload Specifications for filers on Wednesday, September 13, 2023."
Going on Behind the Scenes – Coming Elimination (this Year) of Type 4 and Type 8 EEO-1 Reports, and OMB Gearing Up for Revised Race & Ethic Data Collection Standards
Expect major changes to data being reported for the next EEO-1 Report (to be filed in 2024) after the one due this Fall 2023. In fact, the changes will be large enough that most HR Departments are well advised to take down in their budgets for 2024 additional money and staff time to accomplish the needed changes coming for the 2024 EEO-1 filing…not for your filing vendor, but rather for increased in-house costs to understand and order up the needed changed data, and to tag, collect and report data in ways different than in the past and update computerized data reporting systems.
WIR readers may recall that in November 2022 and again in May 2023, we reported that the EEOC proposed –  as part of its routine Paperwork Reduction Act ("PRA") renewal request to the White House Office of Management and Budget ("OMB") – to eliminate counting employees to determine filing "Type" for the EEO-1 Component 1 Data Collection. See our story here for a detailed discussion of that proposal. The 60-day Notice comment period for this renewal request ended on January 9, 2023, with only two comments submitted. The 30-day Notice comment period closed on June 1, 2023, with only one comment submitted.
Readers may also recall that on June 29 the EEOC discreetly announced that it had pushed back the tentative starting date for EEO-1 reporting to Fall 2023 (our story is here). At the time, the EEOC explained that the tentative deadline pushback was because it is "currently completing a mandatory, three-year renewal of the EEO-1 Component 1 data collection" by the OMB in accordance with the PRA requirements.
On August 8, 2023, the OMB approved the proposed changes, including the EEOC's proposal to eliminate the "types" of EEO-1 reporting (i.e., by discontinuing the requirement for "Type 4" and "Type 8" EEO-1 reports), but ONLY for one year. This is unusual because OMB approvals for "information collection requirements" under the PRA, such as the EEO-1 Survey, are normally for three years.
OMB's corresponding Terms of Clearance stated:
"OMB approves this collection of information for 1 year. Before submitting the collection for future approvals, OMB requests that EEOC work closely with OMB to ensure that the collection is preparing to become fully compliant with upcoming revisions to OMB's Standards for Maintaining, Collecting, and Presenting Federal Data on Race and Ethnicity and any associated OMB guidance. OMB also recommends that EEOC seek the input of affected stakeholders about any revisions as early as possible and provide respondents with ample notice before making revisions in order to minimize burdens. Finally, OMB expects EEOC to keep it updated about any possible revisions to this report on a regular basis."
We reported in May that the OMB Working Group started preparing its Final Recommendations to overhaul federal race and ethnicity data collections. Furthermore, we noted in that story that the "OMB remains on track" to meet its goal of completing its planned revisions to the 1997 Statistical Policy Directive No. 15: Standards for Maintaining, Collecting, and Presenting Federal Data on Race and Ethnicity ("SPD 15") no later than Summer 2024.
Thus, OMB's Terms of Clearance in its August 8 approval to implement the revised EEO-1 Survey collection for only one year is another indication from OMB that it is on track with its plans to update SPD 15 by Summer 2024.
DE Members: Please note that the Listening Session with OMB for DE Members as to OMB's proposed re-definition of race in America is scheduled for September 21, 2023. Look for registration e-mails from DE or consult DE Connect.
EEOC Now Also Set Up to Propose Component 2 Data Collection
Moreover, now that the bipartisan EEOC is fully staffed, as of August 9, with five Commissioners and with three Democrats in control for the first time in the Biden Administration, the path forward is clear for the Commission's Democrat majority to soon propose "Component 2 Hours Worked and Pay Data Reporting." This controversial employer reporting of its pay data would accompany, once proposed and finalized, the EEOC's annual requirement that employers with 100 or more employees file EEO-1 Reports of the race, sex and national origin of their employees sorted by ten "EEO-1 categories" running the gamut of employees (from top to bottom) from "Executive/Senior Level Officials and Managers" down to "Service Workers," usually the lowest paid employees in U.S. workforces.
For more background on this past, and likely future, pay data reporting requirement, see our stories here, here, here, and here. You may also use the "Search Site" search tool on the right-hand side of every Week in Review publication for even more stories on this topic.
Friday, September 1, 2023: Economy Added Only 187k Jobs in August, Unemployment Rate Rose to 3.8%
Impact on Inflation Discussed Below
New BLS "Detailed Reporting" on Labor Participation Rates of Asian Intra-Groups
Total nonfarm payroll employment increased by only 187,000 in August the U.S. Bureau of Labor Statistics ("BLS") published in its August 2023 Employment Situation report. BLS also reported that:
the "short-term unemployment rate" increased to 3.8% (+514,000 workers more than in July), from July's 3.5%. (The "short-term unemployment rate" is the figure you see in the popular press report. It is those workers unemployed for 27 weeks or fewer. In August, that represented about 6.4 million workers unemployed on a "short-term" basis); and
the "long-term unemployment rate" (those unemployed between 27 weeks and 52 weeks) increased to 1.3 M; and
the number of persons "not in the labor force who currently want a job" was 5.4 million, little changed from August.
Recruiters Take Note: That leaves about 12.7 million workers currently out of work in the United States (6.4M + 1.3M + 5.4M) and looking for jobs.
The BLS' Employment Situation Report Corroborates its JOLTS Report as to the Effectiveness of the Federal Reserve's Painful Fiscal Restraint Policy to Curb Inflation
The comparatively small increase in the size of the U.S. labor force in August (only 187,000) is yet another employment report corroborating that the Federal Reserve's tightening of fiscal policy is working to restrain business expansion. The Federal Reserve has done so, of course, by raising interest rates to new modern high levels: good to depress inflation but hard on employees losing and struggling to find new jobs as they continue to dry up.
The BLS Employment Situation Report also reports employment data different from its JOLTS Report, discussed above. The two reports together, however, are powerful evidence supporting the conclusion that the Federal Reserve's fiscal policy is restricting business expansion, is restricting employment opportunities, and is reducing inflation.
The Federal Reserve has done so, of course, to curb the still stubborn inflation rate which edged up to 3.2% for the month of August from its only 3% rate in July. The annualized inflation rate still stands at 3.2% for the past year even with the reduction to 3% in July. The Federal Reserve wants to drive the annual rate of inflation to 2%, or less, of course. To accomplish that before the next Presidential election, inflation would have to drop about 1/3rd per month (from about 3% to 2%), for the next 12 months to bleed out the last 12 months of about 3% inflation each month being replaced by a new month at 2%. That is a tall order. More interest rate hikes thus appear to be on the horizon since employers and consumers are not dampening their interest to hire and buy at new higher cost levels.
Major Worker Groups
Among the major worker groups, the unemployment rates for adult men (3.7 percent), Whites (3.4 percent), and Asians (3.1 percent) rose in August. The jobless rates for adult women (3.2 percent), teenagers (12.2 percent), Blacks (5.3 percent), and Hispanics (4.9 percent) showed little change over the month.
The BLS/DOL charts below illustrate the numbers by race and ethnicity (not seasonally adjusted):
BLS has additional, interactive graphs available here.
See Also:
New Detailed Data Reporting on Asian Ethnic Groups
Starting with the August 2023 Jobs Report, the BLS will now publish monthly and quarterly labor force "Participation Rate" data for what it is calling "detailed Asian ethnic groups." This detail includes "Asian Indians," "Chinese," "Filipinos," "Japanese," "Koreans," "Vietnamese," and "Other Asians." "Other Asian" includes groups not listed and those who occupy two or more Asian groups. Only data that are not seasonally adjusted are thus far available for its detailed "Asian ethnic groups" reporting, BLS noted.
Heads Up: Watch for OMB to attempt to soon pressure employers to report hire and termination data by these detailed "intra-groups" of Asians.
The chart below illustrates this first reporting of BLS' detailed Asian Ethnic Groups' Participation Rates (for August 2023):
The BLS also shared the following chart reporting the 2022 Annual Labor Force Participation Rates for the detailed Asian ethnic groups:

Looking Ahead:
Upcoming Date Reminders
June 2023: U.S. DOL WHD's current target date (now overdue) to publish its Final Rule on Nondisplacement of Qualified Workers Under Service Contracts (RIN: 1235-AA42)
June 2023: U.S. OSHA's current target date (now overdue) to publish its Final Rule on Occupational Exposure to COVID-19 in Healthcare Settings (RIN: 1218-AD36) 
August 2023: U.S. DOL WHD's (now overdue) target date for its Final Rule on Employee or Independent Contractor Classification Under the Fair Labor Standards Act (RIN: 1235-AA43)
August 2023: U.S. NLRB's (now overdue) target date for its Final Rule on Standard for Determining Joint-Employer Status (under the NLRA) (RIN: 3142-AA21)
August 2023: U.S. NLRB's (now overdue) target date for its Final Election Protection Rule (RIN: 3142-AA22)
August 2023: U.S. DOL's OASAM's (now overdue) target date to publish Proposed Rule on "Revision of the Regulations Implementing Section 188 of the Workforce Innovation and Opportunity Act (WIOA) to Clarify Nondiscrimination and Equal Opportunity Requirements and Obligations Related to Sex" (RIN: 1291-AA44)
September 5, 2023: OFCCP's Final Rule on "Pre-Enforcement Notice & Conciliation Procedures" ("PDN" Rule) takes effect
September 5, 2023 (2:00 – 3:30 pm ET): OFCCP webinar covering Its Final Rule on "Pre-Enforcement Notice & Conciliation Procedures"
 NEW  September 13, 2023 (2:00 – 3:30 PM ET): DE webinar on "What Federal Contractors Need to Know About OFCCP's New Audit Scheduling Letter" 
September 19, 2023: Comments due on the Office of Personnel Management's Proposed Rule – "Recruitment and Selection Through Competitive Examination, and Employment in the Excepted Service (Rule of Many)"
September 30, 2023: 2023 VETS-4212 filing deadline – the reporting cycle began on Tuesday, August 1, 2022
October 2, 2023: Deadline for comments on DHS/ICE's proposed pilot procedure program & information collection for non-E-Verify participants as to remote I-9 Form document inspections
October 10, 2023: Comments due on EEOC's Proposed Regulations to Implement the Pregnant Workers Fairness Act
October 23, 2023: US DOL's WHD Final Rule updating Davis-Bacon & Related Acts regulations takes effect
 NEW  October 30, 2023: Deadline for comments on OSHA's union-friendly proposal to revise its Worker Walkaround Representative Designation Process
December 26, 2023: NLRB's Direct Final Rule revising its procedures governing representation elections takes effect
December 29, 2023: Statutory deadline for EEOC regulations to enforce the Pregnant Workers Fairness Act
December 2023: OFCCP's current target date for its Notice of Proposed Rulemaking to "Modernize" Supply & Service Contractor Regulations (RIN: 1250-AA13)
December 2023: OFCCP's current target date for its Final Rule on "Technical Amendments" to Update Jurisdictional Thresholds & Remove Gender Assumptive Pronouns (RIN: 1250-AA16)
January 1, 2024: U.S. DOL OSHA's Final Rule Requiring Covered High-Hazard Industry Employers to Electronically Submit Injury & Illness Records Takes Effect
April 3 – April 5, 2024: DEAMcon24 New Orleans 
June 2024: OFCCP's current target date for its Notice of Proposed Rulemaking to Require Reporting of Subcontractors (RIN: 1250-AA15)
THIS COLUMN IS MEANT TO ASSIST IN A GENERAL UNDERSTANDING OF THE CURRENT LAW AND PRACTICE RELATING TO OFCCP. IT IS NOT TO BE REGARDED AS LEGAL ADVICE. COMPANIES OR INDIVIDUALS WITH PARTICULAR QUESTIONS SHOULD SEEK ADVICE OF COUNSEL.
SUBSCRIBE.
Compliance Alerts
Compliance Tips
Week In Review (WIR)
Subscribe to receive alerts, news and updates on all things related to OFCCP compliance as it applies to federal contractors.
OFCCP Compliance Text Alerts
Get OFCCP compliance alerts on your cell phone. Text the word compliance to 55678 and confirm your subscription. Provider message and data rates may apply.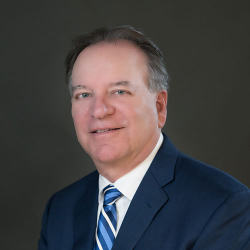 Latest posts by John C. Fox
(see all)