The OFCCP Week in Review (WIR) is a simple, fast and direct summary of relevant happenings in the OFCCP regulatory environment, authored by experts John C. Fox, Candee Chambers and Jennifer Polcer. In today's edition, they discuss:
BREAKING NEWS!!! OFCCP Director Named
Monday, November 13, 2017
Craig Leen has been named to serve as the next Director of the Office of Federal Contract Compliance Programs. Mr. Leen is currently the City Attorney for the City of Coral Gables, where he serves as the Chief Legal Officer and General Counsel for the City. In his new role as Director of the OFCCP, Leen will report to Labor Secretary Alexander Acosta.

Acosta was Florida International University's Dean of Law prior to accepting his position as the Secretary of Labor earlier this year. (See WIR May 1, 2017.) While at FIU, Leen worked as a part-time adjunct Law Professor. Leen said Acosta contacted him over the summer and requested he join him in Washington.

Mr. Leen said he does not have a party affiliation but did vote for Trump in November. He described his political post, approved by the White House, as overseeing compliance rules for government contractors. The work overlaps with his background as a government lawyer on the local level, he said.

On a personal note, Mr. Leen said his new post pays about $160,000 a year, while he makes above $200,000 in his current role with the City. His wife, Ana, a child psychiatrist, has already moved to the Washington area, he said, and they will be living there with their two school-age children. The Leens have been active in the Miami area promoting inclusion for individuals with autism. His daughter is autistic, his son was also diagnosed with autism at age six, but through intensive therapy, is no longer showing characteristics of autism
Joint Employer Bill Passed The House
Tuesday, November 7, 2017
| | | | | |
| --- | --- | --- | --- | --- |
| Introduced | ✓ Passed House | Passed Senate | To President | Became Law |
The House passed H.R.3441 – Save Local Business Act by a vote of 242-181. This bill would limit joint-employer liability for affiliated businesses under federal labor and wage-and-hour laws. The legislation would amend the National Labor Relations Act and the Fair Labor Standards Act, laws that give workers the right to organize and require employers to pay minimum wage and overtime.
Eight Democrats crossed the aisle in favor of the Act. The measure would shield businesses in a staffing, franchise, or other contract relationship from liability related to another business's workers unless they have direct control over the employees.
The House bill was introduced by Rep. Bradley Byrne (R-Ala.) and is co-sponsored by 123 lawmakers. (See WIR July 31, 2017.) It's aimed in part at reversing the 2015 National Labor Relations Board decision in Browning-Ferris, in which the Board held that multiple organizations can be considered joint employers if they exercise indirect control over workers. (See WIR September 8, 2015.)
The Browning-Ferris decision is currently on appeal.
Republican General Counsel Confirmed for NLRB
Wednesday, November 8, 2017
The Senate confirmed President Donald Trump's nominee Peter Robb (R) to serve as the next General Counsel of the National Labor Relations Board, the agency responsible for refereeing disputes between businesses and unions. Mr. Robb is a prominent management-side traditional labor lawyer and replaces Richard Griffin (D) whose term expired November 4, 2017.

See WIR August 28, 2017, "Republican General Counsel in the Works for the NLRB" for more details on Robb and the significance his presence will make on the Board.

The Senate approved Robb's confirmation on a party-line vote of 49-46, with five abstentions.
The EEOC Touts a Successful Year
Thursday, November 9, 2017
The Equal Employment Opportunity Commission issued a press release highlighting its significant reduction in its backlog of pending Charge filings. Crediting new strategies and improved technology, statistics released for the FY2017 included:
Resolving 99,109 charges and reducing the charge workload by 16.2 percent to 61,621, the lowest level of inventory in 10 years.
Handling over 540,000 calls to the Commission's toll-free number and more than 155,000 contacts about possible charge filings in field offices, resulting in 84,254 charges being filed.
Securing approximately $484 million for victims of alleged and proven discrimination in the workplace.

$355.6 million in monetary relief for those who work in the private sector and state and local governments
$42.4 million in monetary relief for Charging Parties through litigation
$86 million in monetary relief for federal employees and applicants

Filing 184 merits lawsuits, including 124 suits on behalf of individuals, 30 non-systemic suits with multiple victims, and 30 systemic suits. This is more than double the number of suits filed in FY2016.
Other major achievements in FY2017 included:
Resolving 109 merits lawsuits for a total monetary recovery of $42.4 million and achieving a favorable result in 90.8 percent of all federal District Court resolutions.
Reaching 317,000 people during the year through outreach and participating in more than 4,000 no-cost educational, training and outreach events.
Revamping its Youth@Work website to provide updated resources for America's next generation of workers.
Launching the online Small Business Resource Center to provide a one-stop shop to help small businesses access information about employer responsibilities to prevent or eliminate discrimination on the job.
HIRE Vets Medallion Program Established
The U.S. Department of Labor announced the Final Rule implementing the Honoring Investments in Recruiting and Employing (HIRE) American Military Veterans Act (HIRE Vets Act), which President Trump signed in May. (See WIR August 21. 2017.)

The rule establishes a new HIRE Vets Medallion Program, which will recognize qualifying companies with a HIRE Vets Medallion Award, for their commitment to recruit, employ, and retain America's military service veterans.

In 2018, the Department will conduct a limited HIRE Vets Medallion Program Demonstration—more details will be available soon here.

The HIRE Vets Medallion Program is an opportunity for companies, of any size, to signal their commitment to employing veterans. Throughout the coming year, the ongoing investments companies make in veterans will count when they apply for the HIRE Vets Medallion Award in 2019.

More details:
Bookmark this site, where you can sign up for email alerts, see the requirements and prepare to apply!
---
THIS COLUMN IS MEANT TO ASSIST IN A GENERAL UNDERSTANDING OF THE CURRENT LAW AND PRACTICE RELATING TO OFCCP. IT IS NOT TO BE REGARDED AS LEGAL ADVICE. COMPANIES OR INDIVIDUALS WITH PARTICULAR QUESTIONS SHOULD SEEK ADVICE OF COUNSEL.
Reminder: If you have specific OFCCP compliance questions and/or concerns or wish to offer suggestions about future topics for the OFCCP Week In Review, please contact your membership representative at (866) 268-6206 (for DirectEmployers Association Members), or email Jennifer at jpolcer@directemployers.org with your ideas.
Receive OFCCP compliance alerts and updates right on your phone! Text the word compliance from your mobile phone to 55678 (all applicable charges and fees set by your cell phone carrier will apply).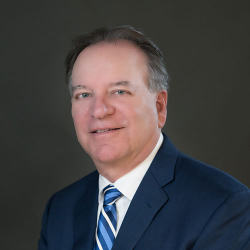 Latest posts by John C. Fox
(see all)