The OFCCP Week in Review (WIR) is a simple, fast and direct summary of relevant happenings in the OFCCP regulatory environment, authored by experts John C. Fox, Candee Chambers and Jennifer Polcer. In today's edition, they discuss:
Tuesday, April 24, 2018: OFCCP Director Kicked Off DEAM18
"A breath of fresh air," stated a long time DirectEmployers Member, when asked what she thought about Director Harris's keynote. Without a doubt, he kicked off DEAM18 with a message unlike any we have heard from OFCCP in recent years.
The energy at the DirectEmployers Annual Conference (DEAM) is always through the roof, and this year was no exception. "It's like attending a family reunion – except one where you actually want to see everyone!" stated another DE Member. Among a packed room at the beautiful Olympic Hotel in downtown Seattle, in front of several hundred DE Members, Partners, and additional colleagues; Director Harris took the stage and did not speak at us, but rather to us, about his four major goals for OFCCP:
Help Government Contractors come into compliance and stay in compliance:

Incentivize compliance.
Provide self-auditing with more guidance, "no guessing games."
Consider new programs that allow for self-correction, similar to that of other agencies, e., OSHA, Wage & Hour.

Reduce the time of audits:

"Make decisions and move on – old cases hurt employers and employees." Audits should be completed within a year.
Provide more information to Government Contractors, increase transparency, like the recent release surrounding the methodology of the most recent CSALs.
Reduce the burden when requesting data, "No fishing expeditions on my watch."

Change the relationship between Government Contractors and OFCCP:

More collaborative and less adversarial.
"Help us help you. What do you need?"
Looking into an Ombudsperson – but that would be the exception, not the default.
Compliance Officers to be more reasonable and courteous.
Predetermination Notice Directive (a recent example).
A more kind and friendly OFCCP (which sparked a round of roaring applause!)

Recognition of high performing Government Contractors. Looking into:

A recognition program for new Government Contractors.
A recognition program for long-standing Government Contractors demonstrating non-discrimination and equal employment opportunities.
After reviewing his goals, Director Harris opened up the room for questions. One DE Member expressed the on-going problem of "hitting the wall" with a Regional Director. Director Harris responded that he is, "changing the culture of OFCCP," and that each Administration handles things differently, to look for these problems to change. When asked about potential funding for apprenticeships, he responded very candidly that, "College is great but not the only path." For those Contractors who voluntarily create education, "training is for cats and dogs!" there may be a safe harbor process to include no audits in that period of piloting an apprenticeship program.
Without a doubt, it was a great positive start to a conference packed with education, laughter, and priceless networking.
Monday, April 23, 2018: DirectEmployers Annual Meeting & Conference–WOW
For those who made it to sunny (yes sunny!) Seattle, for the Monday bonus session, "Disability Hiring and Accessible Technology," you truly did receive a bonus. Put on by PEAT, the U.S. Department of Labor, and Microsoft; this bonus session was exceptional! Visually impaired speakers educated the audience on the endless tools and resources available to employers, as well as the everyday tips we should use in our documents, presentations, and websites. Filled with humor and "ah-ha moments," this session was extremely impactful. Microsoft showcased how their staff and products continue to pave the way to make accessibility the new standard for all. Check out and share these sites for more details:
Microsoft hosts an annual internal 'Ability Summit' which brings together employees from across the company including people with disabilities, parents of children with disabilities, as well as engineers and accessibility-focused specialists. This event provides employees with opportunities for learning, networking, and leadership engagement. This year, they are opening the doors to all! Check out more on this event on May 31, 2018, in Redmond, Washington.
Another spectacular keynote speaker was Dr. Richard Pimentel. Dr. Pimentel blazed the way for Veterans with disabilities. "I was arrested under the Ugly Law…" he told his story, now captured in the 2007 comedy-drama, The Music Within. After losing his hearing in an explosion in Vietnam, Richard went on to challenge everyone who stood in the way of attending college and becoming a public speaker. Richard has been instrumental in being a voice for those with disabilities and educating employers on best practices in this space. Please see his Self-Identification of Disabilities For Veterans FAQ Guide. This is a great Q&A tool to help get your Veteran employees to self-id.
With topics ranging the full spectrum of recruitment to compliance, there was no shortage of information, only of time! Lead by Humor Consultant Phil Sorentino; we laughed, we cheered, we even shed some tears. Phil is known for, "assisting in the enjoyment of everything," and that's exactly what he did! He guided us with laughter as we heard from many of our Partners and Compliance experts on the latest trends, resources and best practices surrounding Diversity, Inclusion, and OFCCP Compliance.  Recruit Rooster made its debut, and we look forward to seeing all the amazing things come from this talented group. Speaking of which, check out the video recap, and spoiler alert – we can't wait to see everybody in Naples, Florida next May for DEAM19!
May Awareness – Diversity & Inclusion
Add to your diversity, inclusion and outreach efforts in May with some of these areas of focus:
---
THIS COLUMN IS MEANT TO ASSIST IN A GENERAL UNDERSTANDING OF THE CURRENT LAW AND PRACTICE RELATING TO OFCCP. IT IS NOT TO BE REGARDED AS LEGAL ADVICE. COMPANIES OR INDIVIDUALS WITH PARTICULAR QUESTIONS SHOULD SEEK ADVICE OF COUNSEL.
Reminder: If you have specific OFCCP compliance questions and/or concerns or wish to offer suggestions about future topics for the OFCCP Week In Review, please contact your membership representative at (866) 268-6206 (for DirectEmployers Association Members), or email Jennifer at
jpolcer@directemployers.org
with your ideas.
Receive OFCCP compliance alerts and updates right on your phone! Text the word compliance from your mobile phone to 55678 (all applicable charges and fees set by your cell phone carrier will apply).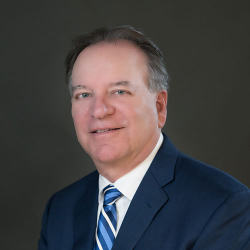 Latest posts by John C. Fox
(see all)