The DE OFCCP Week in Review (WIR) is a simple, fast and direct summary of relevant happenings in the OFCCP regulatory environment, authored by experts John C. Fox, Candee Chambers and Jennifer Polcer. In today's edition, they discuss:
Wednesday, February 13, 2019: OFCCP Published New Directive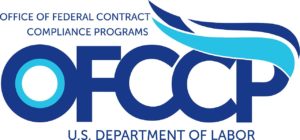 The Office of Federal Contract Compliance Programs ("OFCCP") issued another Directive, bringing us to number four in the 2019 calendar year. Directive ("DIR") 2019-04 is the "Voluntary Enterprise-wide Review Program" ("VERP") and outlines a new initiative to begin in the year 2020. This new Directive is a companion to OFCCP's November 30, 2018, Directive 2019-2 ("Early Resolution Procedures") designed to exchange up to five years of immunity from audit for a contractor's voluntary delivery of compliance information to OFCCP for its review. The difference between the two Directives is that Contractors who wish to avail themselves of Early Resolution Procedures would do so DURING a pending Compliance Evaluation or lawsuit. Contractors not yet in a Compliance Evaluation may next year avail themselves of the VERP.
What is VERP?
VERP is:
a voluntary compliance program for covered federal Government contractors
an alternative to OFCCP's establishment‐based compliance evaluations designed to allow contractors to volunteer for audit if they have comprehensive, corporate‐wide inclusion and compliance programs
a program that will recognize two tiers of contractors:

The "top-tier" will showcase contractors with exceptional corporate‐wide diversity and inclusion programs.
The "second-tier" will spotlight contractors who are compliant, yet looking for OFCCP individualized compliance assistance to become "top tier" contractors.
How will VERP work?
Contractors would approach OFCCP and apply to be accepted into the "Voluntary Enterprise-wide Review Program."
As a condition of entry into the VERP, OFCCP would conduct Compliance Reviews of the contractor's headquarters location as well as a sample or subset of establishments.
The contractor would publish to OFCCP the "established criteria" the contractor has in place to demonstrate the Contractor's "basic compliance" with OFCCP's Rules.
OFCCP would also expect the Contractor to provide it with "periodic reports and information" during the pendency of the VERP.
OFCCP and the contractor would also negotiate how the contractor can show to OFCCP a "demonstrated commitment to and application of successful equal employment opportunity programs on a corporate‐wide basis."
Why Participate?
OFCCP will remove approved contractors participating in the VERP from OFCCP's compliance evaluation schedules for up to 5 years. "With every contractor accepted into the program, OFCCP will enter into an agreement that removes the contractor from OFCCP's neutral scheduling process for the duration of the agreement (emphasis added), so long as the contractor abides by all terms of the agreement. The agreement will remain in effect for the duration of the contractor's participation in the program. OFCCP would retain the right to conduct individual and/or third party complaint investigations of contractors participating in the VERP."
Approved top-tier contractors may remain in the program for five years and will be re‐evaluated to stay in the program at the five‐year mark.
Approved second-tier contractors may remain in the program for three years and will receive individualized compliance assistance to become a top tier contractor.
Companies which apply but do not qualify for the program will return to the pool of contractors in the neutral selection process. OFCCP will not automatically place rejected companies on an audit scheduling list.
Wednesday, February 13, 2019: Fast Track Plan for Senate Considerations
Senator James Langford (R-OK) introduced a Resolution (S.RES. 50) to "Improv[e] procedures for the consideration of nominations in the Senate." The goal is to cap the debate time at two hours (currently 30) to consider Presidential nominations for certain Executive Branch political appointee positions. Republicans favor this shortened time for consideration of federal Executive Branch nominees to help President Trump overcome Democrat resistance to his appointees which is leaving many Executive Branch posts unfilled even two years into Mr. Trump's Presidency.
If approved, these new fast track procedures would apply to key positions we are following, including:
Excluded from this Resolution are 13 Agencies, including the Equal Employment Opportunity Commission ("EEOC") and the National Labor Relations Board ("NLRB").
There are a total of 128, and changing daily, nominees currently awaiting Senate confirmation, according to the Partnership for Public Service. As we previously reported, President Trump's nominations as to which the Senate had not voted before December 31, 2018, expired last year, leaving him to start the nomination process over again in 2019. As the process drags on, nominees continue to pull themselves from consideration, most recently Mark Pearce and Chai Feldblum, for positions with the NLRB and EEOC respectively.
Wednesday, February 13, 2019: 'Ban the Box' for Federal Contractors?
Many city and states have adopted regulations to 'Ban the Box.' This term refers to an international campaign by civil rights groups and advocates for ex-offenders, aimed at persuading employers to remove from their hiring applications the "checkbox" that asks if applicants have a criminal record.  Ban the Box supporters hope to enable ex-offenders to display their qualifications in the hiring process before being asked about their criminal records.
Senator Cory Booker (D-NJ) introduced a Bill, "The Fair Chance Act" (S.387), that would, among other things, prohibit Federal agencies and Federal contractors from requesting that an applicant for employment disclose criminal history record information before the applicant has received a conditional offer. Representative Elijah E. Cummings (D-MD) introduced a similar Bill (H.R. 1076) on February 7, 2019.
Contractor Take-A-Ways:
Determine if your current process includes questions about criminal convictions in the application process, before a conditional job offer.
Review your city and state regulations for ban-the-box requirements.
Should this bill pass, be prepared for regulations that will only allow questions about criminal convictions after presenting a conditional job offer.
Friday, February 15, 2019: Director Leen Leads by Example for Workplace Inclusion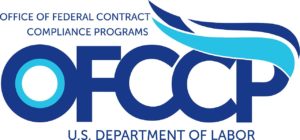 OFCCP is looking to corporate executives to demonstrate their commitment to creating and supporting a work environment inclusive of people with disabilities. This is why Section 503 Focused Reviews will take place at corporate headquarters. Contractors should expect OFCCP to question top officials on their role in the campaign for workplace inclusion.
Director Leen is leading by example at his own Agency. Check out the video he, along with the DOL's Civil Rights Center, released for OFCCP staff. He not only expresses his commitment to workplace inclusivity at OFCCP, but he also promises training for staff on the interactive process surrounding reasonable accommodation requests.
Contractor Action Items:
Do you have reasonable accommodation processes and policies? Are they documented?
Are the appropriate personnel trained on the interactive process?
Are you documenting reasonable accommodation requests and outcomes?
Has your CEO/President endorsed the company efforts?
These are questions that you can expect OFCCP will ask. Currently, your reasonable accommodations policies are requested as item #20 of the Itemized Listing attached to OFCCP's Supply and Service audit Scheduling Letter and also item #10 of OFCCP's recently released Focused Review audit Scheduling Letter OFCCP intends to use later this year.
Need help?
Start with the Employer Assistance & Resource Network on Disability Inclusion ("EARN") and the Job Accommodation Network ("JAN") for a plethora of free resources and training to get started. DirectEmployers Members, jump into the DE Connect Community to tap into other partnerships and talk with fellow Members on best practices.
Regulation Reminders:
41 CFR 60-741.44(a) and §60-300.44(a) require that the equal employment opportunity policy statements of covered Government contractors "indicate the top United States executive's (such as the Chief Executive Officer or the President of the United States Division of a foreign company) support for the contractor's affirmative action program…"
41 CFR 60-741.21(a)(6) "Not making reasonable accommodation.(i) It is unlawful for the contractor to fail to make reasonable accommodation to the known physical or mental limitations of an otherwise qualified applicant or employee with a disability as defined in §§60-741.2(g)(1)(i) or (ii), unless such contractor can demonstrate that the accommodation would impose an undue hardship on the operation of its business."
The development of reasonable accommodations procedures is not a regulatory requirement under OFCCP's Rules. Instead, employers consider the development of such practices a "best practice." However, given the frequent uncertainty in how to recognize, respond, and document accommodation requests, it is imperative to establish, document and train on policies and procedures for all employees on how to request an accommodation and how to manage the process.
Reminder: DOL Website Down
On Monday, readers will not be able to link to DOL pieces in this Week-In-Review, or otherwise access the U.S. Department of Labor's ("DOL") website due to scheduled maintenance. Hold off until Tuesday, February 19th at 8:00 a.m. Eastern Standard Time.
Most DOL websites and web systems will be affected and unavailable to the public until this time. The National Contact Center remains open 24 hours a day to contact Job Corps (1-800-733-5627), MSHA (1-800-746-1553), and OSHA (1-800-321-6742).
THIS COLUMN IS MEANT TO ASSIST IN A GENERAL UNDERSTANDING OF THE CURRENT LAW AND PRACTICE RELATING TO OFCCP. IT IS NOT TO BE REGARDED AS LEGAL ADVICE. COMPANIES OR INDIVIDUALS WITH PARTICULAR QUESTIONS SHOULD SEEK ADVICE OF COUNSEL.
SUBSCRIBE.
Compliance Alerts Compliance Tips Week In Review (WIR) Subscribe to receive alerts, news and updates on all things related to OFCCP compliance as it applies to federal contractors.
OFCCP Compliance Text Alerts
Get OFCCP compliance alerts on your cell phone. Text the word compliance to 55678 and confirm your subscription. Provider message and data rates may apply.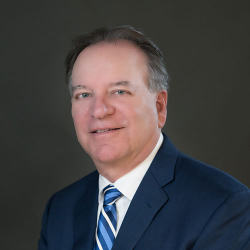 Latest posts by John C. Fox
(see all)