The DE OFCCP Week in Review (WIR) is a simple, fast and direct summary of relevant happenings in the OFCCP regulatory environment, authored by experts John C. Fox, Candee Chambers and Jennifer Polcer. In today's edition, they discuss:
Wednesday, January 16, 2019: NLRB Chairman Responded to Congress on Joint-Employer Doctrine
National Labor Relations Board ("NLRB") Chairman John F. Ring responded to a January 8, 2019 letter from Chairman Bobby Scott (D-VA) and Chairwoman Rosa DeLauro (D-CT) of the U.S. House of Representatives. In their letter, Scott and Delauro urged the National Labor Relations Board ("the Board") to withdraw its Notice of Proposed Rulemaking ("NPRM") on the joint-employer standard. Chairman Ring defended the need of Rulemaking, citing that nearly 26,000 comments have been received and that "the standard for determining joint-employer status under the NLRA (National Labor Relations Act) has been and continues to be one of the most difficult and debated subjects in labor law." Ring goes on to explain that Rulemaking provides "the best vehicle for doing what the D.C. Circuit has instructed the Board to do: "erect some legal scaffolding that keeps the inquiry within traditional common-law bounds."
A copy of Chairman Ring's letter is available here. Catch up on the viewpoints of the rest of the Board here.
Robert C. "Bobby" Scott was elected Chairman of the Committee on Education and Labor by the House Democratic Caucus earlier this year. Rosa DeLauro sits on the Committee on Education and Labor, the Subcommittee on Labor, Health and Human Services, Education, and Related Agencies and the Committee on Appropriations.
Wednesday, January 16, 2019: Nominations Sent to the Senate
President Trump submitted a list of nominations to the Senate, starting the process over for many of the individuals who were in queue last year. Individuals in the Employment Labor arena include:
Department of Labor Nominations:
Equal Employment Opportunity Commission ("EEOC") Nominations:
Former EEOC Commissioner Chai Feldblum won't seek another nomination to the civil rights agency; she told Bloomberg Law. The EEOC doesn't currently have enough members for a quorum and remains closed due to the partial government shutdown.
The Department of Labor is without Senate-confirmed leadership in eight sub-agencies.
Thursday, January 17, 2019: Email Address Created for Joint-Employer Comments
Due to the partial government shutdown and subsequent shutdown of Regulations.gov, the National Labor Relations Board ("NLRB") established an email address to accept submissions of public comments on the proposed joint-employer rulemaking. The public can now submit comments electronically to Regulations@nlrb.gov. Comments can also be sent by mail or hand-delivered to Roxanne Rothschild, Acting Executive Secretary, National Labor Relations Board, 1015 Half Street S.E., Washington, D.C. 20570-0001.
January 28, 2019 is the deadline to submit Comments.
February 11, 2019 is the deadline to reply to Comments submitted during the initial comment period.
Click here to read John Fox's blog that breaks down the recent events on the joint-employer saga.
Friday, January 18, 2019: OFCCP Ombud Application Window Closed
The OFCCP should have an addition to staff soon. Directive 2018-09 calls for an Ombudsman to aide in efforts to promote and facilitate resolution of OFCCP matters with government contractors. The posting for this position, located in Washington DC and slated as a salary grade G15, closed today.
THIS COLUMN IS MEANT TO ASSIST IN A GENERAL UNDERSTANDING OF THE CURRENT LAW AND PRACTICE RELATING TO OFCCP. IT IS NOT TO BE REGARDED AS LEGAL ADVICE. COMPANIES OR INDIVIDUALS WITH PARTICULAR QUESTIONS SHOULD SEEK ADVICE OF COUNSEL.
SUBSCRIBE.
Compliance Alerts Compliance Tips Week In Review (WIR) Subscribe to receive alerts, news and updates on all things related to OFCCP compliance as it applies to federal contractors.
OFCCP Compliance Text Alerts
Get OFCCP compliance alerts on your cell phone. Text the word compliance to 55678 and confirm your subscription. Provider message and data rates may apply.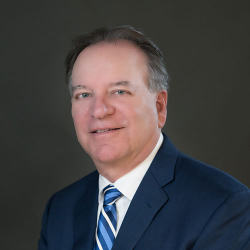 Latest posts by John C. Fox
(see all)