The OFCCP Week in Review (WIR) is a simple, fast and direct summary of relevant happenings in the OFCCP regulatory environment, authored by experts John C. Fox, Candee Chambers and Jennifer Polcer. In today's edition, they discuss:
Tuesday, August 7, 2018: Another Incredible Jobs Report
The US DOL Bureau of Labor Statistics released its "Job Openings and Labor Turnover SummarKy (JOLTS)." This report for July again staggered economists as the US economy just keeps rolling on in the second longest market expansion in the country's history. Highlights include:
More available jobs than people searching for jobs: 6.7M job openings and only 6.1M unemployed (still a big number, but small by historical standards). This is the fourth straight month in a row where the number of available jobs has EXCEEDED the number of people out of work and looking for jobs.
Businesses created 157,000 new jobs in July (100,000 is considered very healthy economic growth).
Unemployment remained unchanged at 3.9% even though state job services are reporting record numbers of unemployed workers are now weekly coming into government employment centers as word of the country's economic boom is bringing the "long-term unemployed" out of their houses after a year or more of not seeking work to now appear and apply for available jobs.
The cost of living index rose .02% in July to 2.9% over the last 12 months demonstrating very mild inflation but nonetheless reigniting fears that slow but steadily rising prices would exacerbate flat wage growth (average hourly earnings remained unchanged in July).
Insider Tip: Talk to Heather Hoffman at Recruit Rooster to hear how DE Member companies are using recruitment microsites to recruit and hire during this era "When The Dugout Is Empty."
Tuesday, August 7, 2018: NLRB Announced Opportunity for Voluntary Early Retirement
The National Labor Relations Board ("NLRB") announced that it will offer voluntary early retirement and voluntary separation to employees holding eligible positions in designated locations within the Agency.
Why?
To better manage its caseload and workforce needs. The NLRB has an imbalance in staffing in both headquarters and the NLRB's regional offices.
The Goal
To address the Agency's current staffing imbalance, to reallocate its limited resources and, to provide employees with the tools they need, including training and improvements in technology.
The Incentive
Voluntary Early Retirement Authority ("VERA") changes the normal retirement eligibility to allow employees to voluntarily retire earlier, with an immediate annuity, with 20 years of service at age 50, or at 25 years of service regardless of age.
Voluntary Separation Incentive Payments ("VSIP") provides a financial incentive for employees to voluntarily separate by optional retirement, voluntary early retirement, or resignation. The NLRB is offering both VERA and VSIP opportunities only to employees in targeted job categories.
Friday, August 10, 2018: OFCCP Released "Religious Exemption" Directive
OFCCP released its third Directive of 2018.
It is not what you think.
This Directive is not like earlier federal government announcements admonishing employers not to discriminate in employment based on religion, or more recently to be especially sensitive to the religious views of Muslims during a time of heightened tension. Rather, given the recent issuance of a plethora of federal court case decisions and federal Executive Orders upholding the rights of corporations to hold religious beliefs and apply them in their employment practices, this Directive reminds OFCCP enforcement personnel of these corporate rights. This is the first OFCCP Directive that Craig Leen has had a chance to sign as the Acting OFCCP Director. It notes five specific things OFCCP Compliance Officers should "bear in mind" while enforcing Executive Order 11246's requirements:
"They 'cannot act in a manner that passes judgment upon or presupposes the illegitimacy of religious beliefs and practices' and must 'proceed in a manner neutral toward and tolerant of … religious beliefs.'
They cannot 'condition the availability of [opportunities] upon a recipient's willingness to surrender his [or her] religiously impelled status.'
'[A] federal regulation's restriction on the activities of a for-profit closely held corporation must comply with [the Religious Freedom Restoration Act].'
They must permit 'faith-based and community organizations, to the fullest opportunity permitted by law, to compete on a level playing field for … [Federal] contracts.'
They must respect the right of 'religious people and institutions … to practice their faith without fear of discrimination or retaliation by the Federal Government.'"
The Directive concludes with this report foreshadowing future USDOL Rulemaking on the topic of religious freedom:
"These instructions will remain in force in anticipation of an addition to the Department's regulatory agenda followed by rulemaking informed by public comment."
Friday, August 10, 2018: OFCCP Released "Focused Reviews" "Get Ready" Directive
OFCCP released its fourth Directive of 2018.
The Purpose
To direct OFCCP staff to ready the following three things for release to either the public and/or OFCCP staff sometime in Fiscal Year 2019 (which starts October 1, 2018):
to work towards ensuring that a "portion of future (audit) scheduling lists, starting in Fiscal Year 2019, include focused reviews as to each of the three authorities that OFCCP enforces" [Executive Order 11246, Section 503 of the Rehabilitation Act and VEVRAA];
to develop a "standard protocol for conducting the focused reviews" and "to make this information publicly available in its FAQs prior to the next scheduling list being issued;"
to develop "staff training and contractor education and compliance to provide guidance as to the focused reviews."
The Scope
The Focused Reviews first announced orally at the ILG National Conference in Anaheim in early August seemed to then be limited to just Section 503 and VEVRAA compliance. However, the Directive makes clear that OFCCP intends to conduct Focused Reviews as to all three of OFCCP's programs (Executive Order/Section 503/VEVRAA). The Directive also suggests, by its wording, that a Focused Review will be specific to one of OFCCP's three program authorities and will not touch all three programs under one Focused Review audit Scheduling Letter. In other words, it appears the intent is to schedule, perhaps, only a Section 503 Focused Review and not necessarily a Focused Review dedicated to ALSO VEVRAA or Executive Order compliance. And, of course, it is plausible that OFCCP could schedule a Government contractor for three simultaneous Focused Reviews, one for each of OFCCP's three program authorities.
The Scheduling
Because all three Focused Reviews OFCCP has in mind would start with an "on-site audit," OFCCP will have to create a neutral selection system consistent with the Fourth Amendment. HELP?! See "Federal court finds OFCCP construction audit program violative of contractor's Fourth Amendment Rights." As a result, OFCCP will have to select each contractor for each kind of Focused Review based on a "Neutral Administrative (audit selection) Plan" ("NAP"). The need for such "NAPs" will thus lessen the possibility OFCCP's audit selection algorithm would select the same contractor establishment for all three kinds of Focused Reviews. But, let's watch for more on that issue in future OFCCP announcements to be sure of OFCCP's intent.
The Focus
This Directive emphasizes Section 503 compliance, which is the way it sounded as we heard it at the ILG National Conference. The Directive gives this explanation of a Section 503 Focused Review:
"For example, in a Section 503 focused review, the compliance officer would review policies and practices of the contractor related solely to Section 503 compliance. The review would include interviews with managers responsible for equal employment opportunity and Section 503 compliance (such as the ADA coordinator) as well as employees affected by those policies. OFCCP would also seek to evaluate hiring and compensation data, as well as the handling of accommodation requests, to ensure that individuals with disabilities are not being discriminated against in employment."
but then announces only that OFCCP would undertake a "similar approach" in a VEVRAA Focused Review and states in one sentence that Executive Order 11246 Focused Reviews would "ensure compliance with equal employment opportunity and anti-discrimination obligations:"
Insider Tip: John Fox has estimated that OFCCP will issue its next CSALs announcing the next wave of OFCCP audits PROBABLY in the summer or early Fall of 2019. Fox bases his estimate on the number of audit starts he sees OFCCP deploying from the current January 31, 2018, CSAL List of 1000 audit targets. This calculation is confounded, though, by the unknown factor of the percentage of its Compliance Officer resources OFCCP intends to specially deploy in the coming year to Administratively Close the thousands of old OFCCP audits lying untouched in OFCCP's files– sometimes for as long as 2-3 years. Clearing out this deadwood is no light task given the housekeeping OFCCP has ignored for the last decade and which now falls to this Administration to clean up. However, OFCCP's Focused Review Directive is plain that the three OFCCP actions it directs OFCCP personnel to accomplish must occur in Fiscal Year 2019…which will end on September 30, 2019.
---
THIS COLUMN IS MEANT TO ASSIST IN A GENERAL UNDERSTANDING OF THE CURRENT LAW AND PRACTICE RELATING TO OFCCP. IT IS NOT TO BE REGARDED AS LEGAL ADVICE. COMPANIES OR INDIVIDUALS WITH PARTICULAR QUESTIONS SHOULD SEEK ADVICE OF COUNSEL.
Reminder: If you have specific OFCCP compliance questions and/or concerns or wish to offer suggestions about future topics for the OFCCP Week In Review, please contact your membership representative at (866) 268-6206 (for DirectEmployers Association Members), or email Jennifer at
jpolcer@directemployers.org
with your ideas.
Receive OFCCP compliance alerts and updates right on your phone! Text the word compliance from your mobile phone to 55678 (all applicable charges and fees set by your cell phone carrier will apply).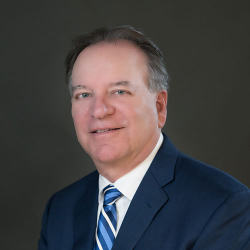 Latest posts by John C. Fox
(see all)