The DE OFCCP Week in Review (WIR) is a simple, fast and direct summary of relevant happenings in the OFCCP regulatory environment, authored by experts John C. Fox, Candee Chambers and Jennifer Polcer. In today's edition, they discuss:
Monday, August 3, 2020: VETS-4212 Reporting Window is Open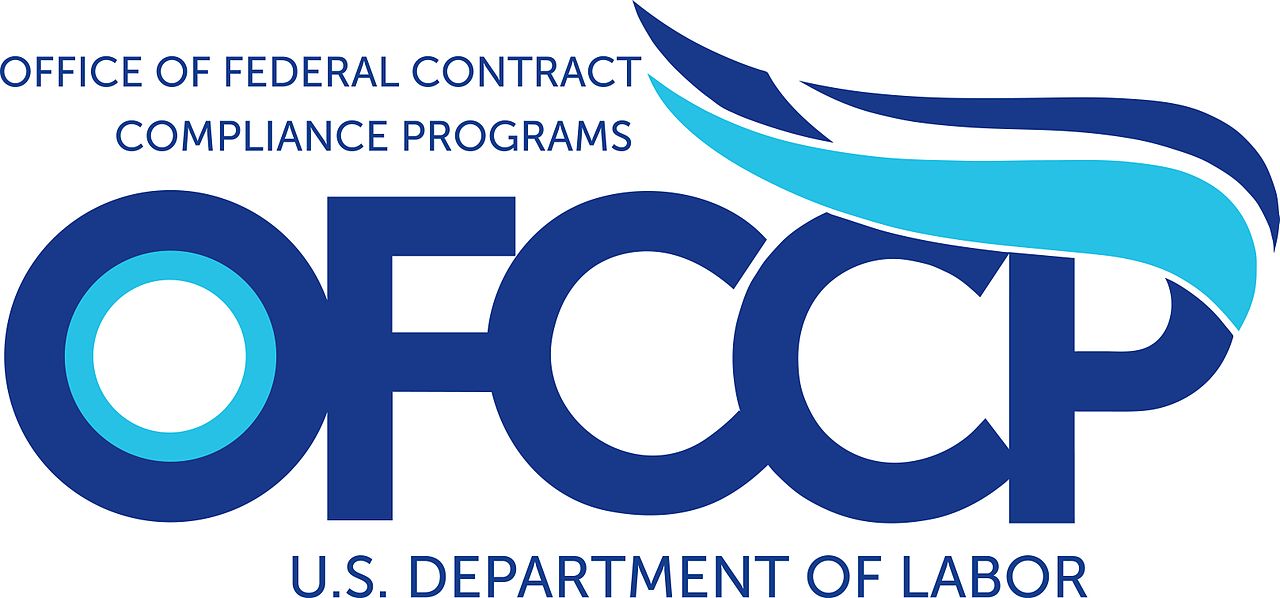 It's that time of year again! If your organization is a covered federal Government contractor, you'll need to submit your VETS-4212 report. The annual filing period is August 1st through September 30th.
Contractors and subcontractors which enter into or modify a contract or subcontract with the federal government which meets the criteria under 38 U.S. Code Section 4212, codified at 41 CFR 61-300, are required to annually report on their affirmative action efforts to employ Protected Veterans.
Important Note
OFCCP uses data reported through the VETS-4212 report in its Compliance Evaluations.
Monday, August 3, 2020: EEOC Resumed Mailing Notice of Right to Sue Letters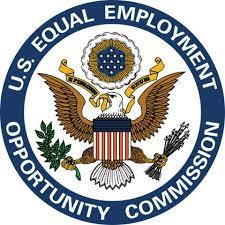 The Equal Employment Opportunity Commission (EEOC) announced that it has resumed issuing charge closure documents. In March, due to the COVID-19 pandemic, the Agency temporarily suspended the issuance of charge closure documents unless a charging party requested them. The Commission felt further delays in issuing charge closure documents, however, could negatively impact both parties' ability to protect and effectively exercise their respective rights.
The EEOC will begin issuing Notices of Right to Sue (Notices) for charge resolutions that occur on and after Monday, August 3, 2020.  For those charges the Commission held in suspense, it will mail Notices over the next six to eight weeks, beginning with those the Commission has suspended the longest. A charging party has 90 days from the receipt of the Notice to file a lawsuit.
Tuesday, August 4, 2020: OFCCP Mails First-Ever VEVRAA Focused Review Audit Letters!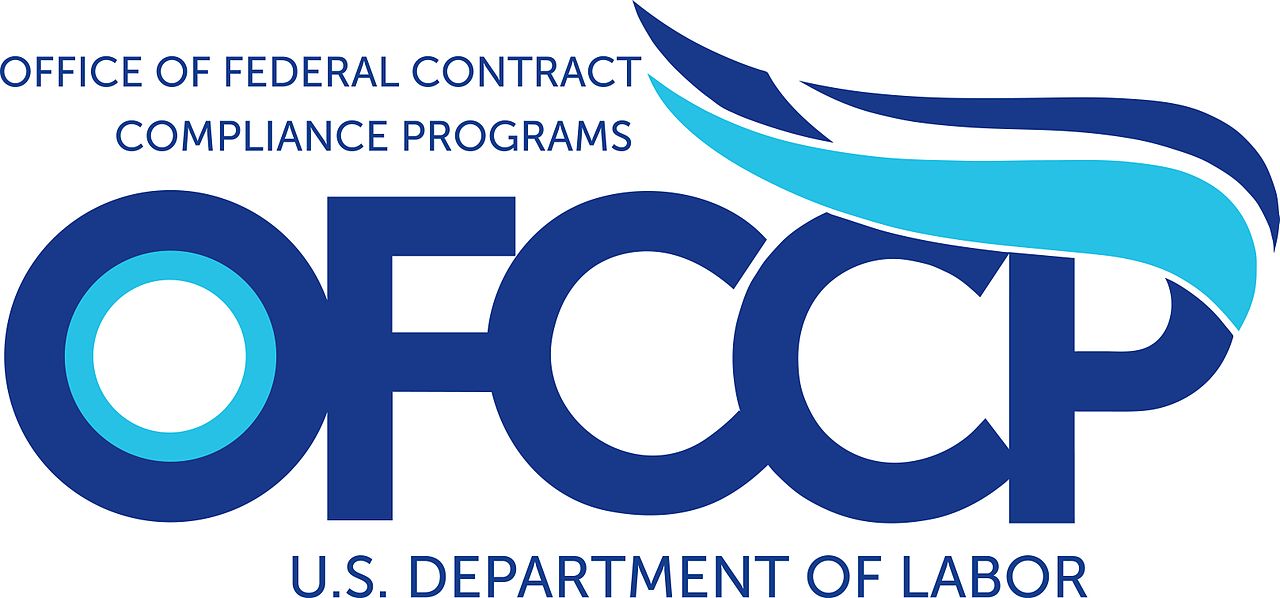 The Office of Federal Contract Compliance Programs (OFCCP) announced that it has started mailing its first-ever Focused Review audit Scheduling Letters pursuant to the Vietnam Era Veterans' Readjustment Assistance Act (VEVRAA).
What Does This Mean?
It depends…if your organization was on the Corporate Announcement Scheduling List (CSAL) last November, it means to keep an eye out for your Scheduling Letter. The Letter may be addressed to the CEO or another top official, so let the appropriate individuals know that the Letter "is in the mail." Be prepared to submit the required items as outlined in the new Letter.
If your organization was not on the November 2019 Supplemental  CSAL (Corporate Scheduling Announcement List), hopefully, you have been reviewing your VEVRAA Affirmative Action Program and are working to ensure that you will be prepared when OFCCP issues its the next CSAL. Per Director Leen, OFCCP may issue its next CSAL before the end of its current fiscal year (September 30, 2020).
What Can Your Organization Do To Prepare?
Have you considered applying for the VETS Medallion Award? If nothing else, review the criteria and see where your organization stands on your Protected Veteran hiring and retention efforts.
Review the OFCCP VEVRAA Focused Review landing page, which includes the Agency's Best Practices. One of these is to add the related Military Occupation Specialty or Code (MOS/MOC) when advertising jobs. Need help with this one? Recruit Rooster's popular Military Skills Translator enables 250,000+ transitioning veterans per year to search by their MOC or MOS code and see your jobs translated to match similar skills. Another Veterans Translation resource available for employers is Google Talent, which incorporates military occupational codes as well. Recruit Rooster solutions also meet the latest ADA web accessibility standards to assist disabled veterans and individuals with disabilities to apply.
Visit OFCCP's Frequently Asked Questions, which include the difference between the mandatory VEVRAA job "listings" (DE Members, we've got you covered!) and job postings, which are NOT required under the regulations. And for those of you who have not lately heard Candee Chambers' "soapbox" discussion of the difference between "listing" and "posting" jobs, a DE video is in the works so you may soon get your fix!
Tuesday, August 4, 2020: Learn more on the Davis-Bacon Act and the McNamara-O'Hara Service Contract Act
The U.S. Department of Labor's Wage and Hour Division (WHD) announced that it is offering online seminars on the legal requirements to pay prevailing wages on federal and federally funded contracts. The events are part of an ongoing effort to raise contractor awareness and improve compliance with federal and federally funded contracts.
The multi-part seminars will offer participants self-paced learning with video overviews of the Davis-Bacon and Related Acts (DBRA) and the McNamara-O'Hara Service Contract Act (SCA). After completing the self-paced portion of the training, participants may attend a   live question-and-answer session with WHD representatives.
Davis-Bacon and Related Acts (DBRA) Seminar
The live portion of the DBRA seminar on prevailing wage requirements on federal and federally funded construction contracts will be from 2 p.m. to 3:30 p.m. EST on Sept. 9 and 15, 2020. Register for one of these sessions.
McNamara-O'Hara Service Contract Act (SCA) Seminar
The live portion of the SCA seminar on prevailing wage requirements for contractors performing services on federal contracts will be from 2 p.m. to 3:30 p.m. EST on Sept. 10 and 16, 2020. Register for one of these sessions.
Interested participants should register in advance and complete the self-paced portion of the training before attending a live session. Attendance is free, but registration is required.
Tuesday, August 4, 2020: OFCCP Updates on Conciliation, Mediation, and the Ombuds Service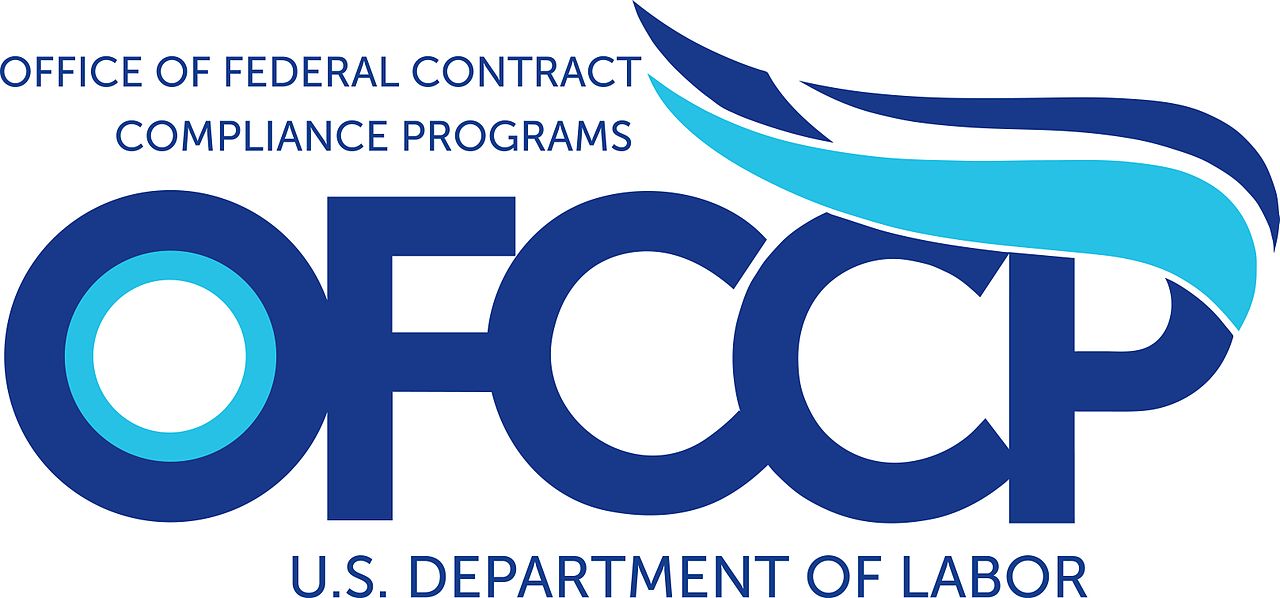 OFCCP hosted a webinar spotlighting a few of its programs aimed at resolving disputes that arise during the course of a Compliance Evaluation. Director Leen kicked off the call by touting the Agency has a 99% effective and successful conciliation record.
Conciliation
The OFCCP has a procedural duty to conciliate when it believes it has found "deficiencies" during a Compliance Evaluation. (See 41 CFR §60-1.20(b), §60-300.60(b), and §60-741.60(b)). OFCCP Director of Enforcement, Bob LaJeunesse, outlined the Agency's conciliation process and indicated there are no significant revisions or changes, only that the Agency is streamlining its efforts in the hopes of keeping down the number of "aged" audits. OFCCP's definition of "aged" varies over time, but OFCCP is currently still closing many audits it began five or more years ago.
Mr. LaJeunesse, newly installed as the Director Enforcement after shedding his "Acting" job title, stated that OFCCP is committed to make the process work, including that during the conciliation process, it will share information at least seven days in advance of a meeting. If for some reason, that is not possible, OFCCP will reschedule the meeting. Ideally, both parties should share questions and discussion topics in advance to make the meeting as efficient and productive as possible.
Factors considered during a settlement include:
the size & scope of the violations,
statistical considerations (i.e., scale, complexity, non-statistical evidence, aggregation difficulties),
equitable & practical considerations (i.e., contractors' willingness to commit, mitigation complexities, enforcement priorities, age of the case, past-violations, amount of prior comparable cases),
evaluation of claims and defenses (i.e., jurisdictional/legal issues, the likelihood of an appeal, overlap with EEOC or another private case)
If the parties cannot conciliate, the next proposed step is mediation. Director Leen spoke up to say, "We want mediation to be a part of the regular process to avoid the ALJ (Administrative Law Judge), as this takes years." He hopes contractors will "engage with the Agency more," and no more "turning your nametag around" at conferences and events where both parties are present. He assured listeners that no action would be taken against your organization if you seek compliance assistance!
Mediation
OFCCP Ombudsman Marcus Stergio spoke on behalf of the mediation process. As outlined in Directive 2020-03, mediation is the last attempt for a resolution. Mediation works best when both parties are invested in a resolution, referred to as "ripe for mediation." OFCCP reserves the right to mediate at any stage, though typically a mediation referral occurs following a Show Cause Notice but before any enforcement is issued.
There are three options for selecting a mediator. (1) The Federal Mediation and Conciliation Service (FMCS) (2) the OFCCP Ombudsman; or (3) any qualified individual proposed by the contractor.
If the parties cannot agree on the parameters of a "pre-referral mediation" (meaning a mediation before OFCCP gives up its jurisdiction over the audit and transfers the file to the Office of the Solicitor for consideration of possible administrative litigation), OFCCP retains the discretion to refer a case to the Solicitor's Office without first attempting mediation. Marcus explained that one best practice is to select a neutral location, i.e., the office space of a mediator. FMCS has area offices around the country, and although meetings are currently virtual due to the pandemic, many virtual meeting platforms allow for "breakout rooms," so parties may converse in private. The FMCS has done over 1,500 virtual mediations since the on-set of the COVID-19 pandemic (unrelated to OFCCP matters). The OFCCP conducted a virtual mediation last week and reported that it went so well; it may even continue to host virtual mediations post-COVID-19.
Ombuds Service
OFCCP Ombudsman Marcus Stergio explained that he follows four standards of practice as an Ombudsman. These are confidentiality, neutrality, independence, and informality. To date, he has resolved 73 of the 96 referrals received. These referrals have come from a wide variety of groups, including federal Government contractors and subcontractors, contractor representatives, complainants, and even OFCCP representatives. Items of concern include:
not seeing progress in an audit
the handling of issues during an audit
the lack of transparency during an audit
Marcus plans to continue his outreach campaign to educate the contractor community about the Ombuds program. You can catch him virtually at the Arizona ILG meeting in October, and in-person at the DirectEmployers Annual Conference next April in Indianapolis.  He will release an annual report containing referral statistics, the issues presented, the resolution methods used, and his recommendations for the OFCCP based on the referrals and outcomes over the past year.
OFCCP plans to soon place the recording of this webinar on its website.
Wednesday, August 5, 2020: Looking to Improve Your Disability Inclusion Efforts?
OFCCP Director Craig Leen and the National Organization On Disability (NOD) President Carol Glazer presented "Expanding the Talent Pool" during the 2020 NILG webinar series.
The Disability Employment Tracker consists of 90 yes or no questions and takes roughly two hours to complete. It is confidential, and participants will receive a scorecard with a personalized overview from a representative of the NOD.
Sample Scorecard from the Disability Employment Tracker
Director Leen expressed his desire that federal Government contractors focus on a Disability Inclusion hiring program (i.e., Autism at Work) and, at a minimum, ensure their website is fully accessible. (Call Recruit Rooster to the rescue!). He also stressed that the current Section 503 Focused Reviews are going very well, and he is pleased to see so many contractors following the Agency's Best Practices. Also, a heads up – the Promotion Focused Reviews (more to come on these) will look into the promotions of Individuals with Disabilities, as well as the other protected classes.
Companies with Greater than a 4% Disability Workforce Representation – What are they Doing to Succeed?
A few of the best practices as seen from the results of the Disability Employment Tracker are:
administering a survey that evaluates employee attitudes about the organization
creating a disability-specific employee/business resource group with an annual budget
ensuring Recruiters understand the accommodation process
working directly with community partners to source candidates with disabilities
ensuring leadership knows how to administer the accommodation process effectively
offering etiquette and awareness training to managers, supervisors, and staff
The full presentation is available on the NILG website.
Wednesday, August 5, 2020: Call for Nominations! Panel to Evaluate the Quality of Compensation Data Collected from the EEO-1 Survey
The Committee on National Statistics (CNSTAT) announced it is seeking nominations for members of an ad hoc panel to review and evaluate the quality of compensation data the
EEOC collected recently. CNSTAT is a committee of the National Academies of Sciences, Engineering, and Medicine.
The panel will consider the existing data quality frameworks to evaluate the pay information collected in the second half of 2019 and early 2020, including the methodology and communications approach the EEOC used.
CNSTAT is seeking volunteers with qualifications including:
survey methodologists and statisticians with expertise in establishment data collections
labor economists with expertise in pay data and equal employment opportunity
experts familiar with business payroll and human resources systems
The panel's final report will include conclusions and recommendations to inform the EEOC's assessment of the data and its approach to future data collections.
For more information, contact Brian Harris-Kojetin.
Submit nominations by August 14, 2020.
Wednesday, August 5, 2020: Technical Assistance Guides on the Opioid Crisis and the ADA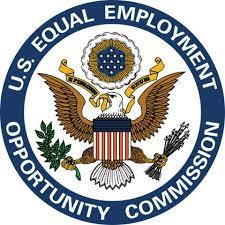 The EEOC announced two new technical assistance documents that address concerns about the employment provisions of the Americans with Disabilities Act (ADA) and the opioid epidemic.
#1) Use of Codeine, Oxycodone, and Other Opioids: Information for Employees
Individuals who are using opioids, are addicted to opioids, or were addicted to opioids in the past, but are not currently using drugs illegally, may have the right to get reasonable accommodations and other protections under the ADA.
This technical assistance document applies principles the ADA's statutory and regulatory provisions already establish, as well as previously-issued guidance. The Commission divided 14 questions and answers into the following categories:
Disqualification from a Job
Performance and Safety
Protect Your Rights
#2) How Health Care Providers Can Help Current and Former Patients Who Have Used Opioids Stay Employed
This technical assistance guide informs health care providers about their patients' legal rights in the workplace. The Commission divided 12 questions and answers into the following categories:
Background information about Reasonable Accommodation
Helping Your Patients
Safety Concerns​
Friday, August 7, 2020: Purple Heart Day: The Decoration Turned 232 Years Old
With our wounded veterans and those killed in battle in mind, we report that it was 232 years ago (in 1872) that General George Washington created the Order of the Purple Heart. Created out of purple cloth in the shape of a heart, the decoration was then known as the Badge of Military Merit. General Washington awarded this decoration only for bravery and awarded only three such medals during the Revolutionary War.
Significantly, this Badge was thought to be the first United States democratized military medal issued also to enlisted personnel (and not just to generals following a successful major battle). From the Badge of Military Merit, the military service branches renamed the decoration "The Purple Heart" and started the tradition beginning in 1917 to award this decoration in the name of the President to United States military personnel who had been wounded or killed in any action against an enemy of the United States or as a result of an act of any such enemy or opposing armed forces.
While an accurate and complete list of Purple Heart Medal recipients does not exist, it is estimated that nearly 1.8 million service members have earned Purple Hearts since its modern creation in 1917. We salute and honor all of these brave individuals who have put their lives before ours in the name of freedom.
Friday, August 7, 2020: July Employment In The US Jumped Up An Astounding 1,800,000 As America Began To Return To Work
U.S. Secretary of Labor Eugene Scalia stated,
"Today's strong jobs report completes a full week of encouraging economic news, including growth in manufacturing and services and declines in filings for unemployment benefits. The July job gains, which are the third-largest in history, occurred in a period when some of our largest states were tightening restrictions in response to rising coronavirus cases. Even with these gains, far too many Americans remain out of work, and the Administration is determined to provide enhanced, targeted support for the unemployed while pursuing the pro-growth policies that led to the exceptional economy Americans experienced prior to the virus."
THIS COLUMN IS MEANT TO ASSIST IN A GENERAL UNDERSTANDING OF THE CURRENT LAW AND PRACTICE RELATING TO OFCCP. IT IS NOT TO BE REGARDED AS LEGAL ADVICE. COMPANIES OR INDIVIDUALS WITH PARTICULAR QUESTIONS SHOULD SEEK ADVICE OF COUNSEL.
SUBSCRIBE.
Compliance Alerts
Compliance Tips
Week In Review (WIR)
Subscribe to receive alerts, news and updates on all things related to OFCCP compliance as it applies to federal contractors.
OFCCP Compliance Text Alerts
Get OFCCP compliance alerts on your cell phone. Text the word compliance to 55678 and confirm your subscription. Provider message and data rates may apply.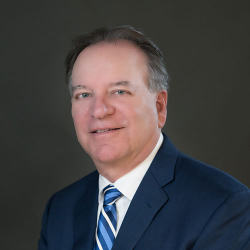 Latest posts by John C. Fox
(see all)