The Authority in OFCCP Compliance
Expert regulatory knowledge matched with superior solutions for your complex OFCCP compliance challenges.
We're the Real Deal When it Comes to OFCCP Compliance Knowledge
Backed by over 20 years of industry experience and recognized as the authority on regulatory knowledge and implementation, our solution and the team of experts you have at your disposal can help you go above and beyond your obligations as a federal contractor.
VEVRAA Mandatory Job Listing
With DirectEmployers Association we get so much more than just peace of mind on our compliance—analytics and reporting, webinars, audit assistance; the PRM tool keeps track of our efforts and gives us a centralized place to document and report our veteran and disability outreach. I could go on and on!
Rebel Johnson, Deloitte (Member since 2004) & DirectEmployers Association President
We streamline the process and help you comply by conducting:
Automated job listing with appropriate CareerOneStop/ESDS—no state job bank login needed
Nightly electronic acquisition of your jobs
Reporting available in PDF or Excel format for use during audits
State Job Bank Delivery
We've had an exclusive partnership with the National Association of State Workforce Agencies (NASWA) since 2007, and we've done big things together. Through the development and creation of the National Labor Exchange (NLx), and the signed data sharing agreements with all 50 states and three U.S. territories, we have set the bar in terms of creating cohesive collaboration between employers and state workforce agencies and have a true understanding of both party's needs and technological capabilities.
Our partnership with NASWA allows employers to fulfill their obligations by providing:
Daily job listings to state job banks via XML feed, with postings 24 hours later to facilitate priority Protected Veteran referrals
Confirmations to capture proof of delivery and receipt
On-demand reporting for documentation
Outreach Management
For federal contractors, outreach is a necessary component of VEVRAA and Section 503 regulations. While no one can do your outreach for you, we can help you start the conversation. We provide our Members with the competitive advantage of listing their jobs on over 3,000+ partner sites that focus on diverse audiences—including protected veterans, individuals with disabilities, females, minorities, LGBTQ, early talent and more! The OFCCP is no longer looking for "good faith efforts." They want results and tangible proof that federal contractors are building relationships with organizations that aid in creating a diverse workforce.
Our Partner Relationship Manager (PRM) goes beyond the letter of the law, making outreach efforts a company-wide responsibility and helps your entire team:
Access the available list of the OFCCP's partners and contacts
Track outreach and recruitment efforts with local partners
Document interactions and communication with partners
Report outreach efforts and effectiveness
Tag or categorize partners for better granularity in reporting
Rate partner effectiveness for easy assessment
Send automated list of jobs to partners
Target community-based organizations with Targeted Job Distribution 
…all of this with unlimited users and training for your entire team.
Our Tried and True OFCCP Solution, Made Possible Through Strong Partnerships and Alliances
When we say top-tier partners, we mean top-tier—exclusive partnerships unavailable with any other OFCCP compliance solution. Our exclusive partnership with the National Association of State Workforce Agencies (NASWA) benefits Members immensely, with increased job seeker traffic, diverse talent pipelines, and assistance with relationship verification while undergoing OFCCP audits.
We Know the Regulations and Even Wrote a Few
Our Team Makes All the Difference
Our depth of knowledge is far reaching, and our extensive lineup of experts backs up that claim. From former HR practitioners to employment law experts, our team can tackle any question or challenge you throw at them. After all, they've been in your shoes and can provide practical solutions to even the most complex obstacles you face as a federal contractor. Whether you're new to compliance, a seasoned professional or in need of an advocate during your audit, our experts specialize in tailoring their advice to fit your immediate need.
Commonly addressed topics include:
Essential components of an affirmative action program
Review of OFCCP's three statutes
Summary of the OFCCP audit process
Outreach effectiveness and assessment
Data Collection Analyses
Evergreen Requisitions
Placement Goals, Utilization Goals & Benchmarks
OFCCP audit support and guidance from Candee Chambers and Jennifer Polcer
Learn more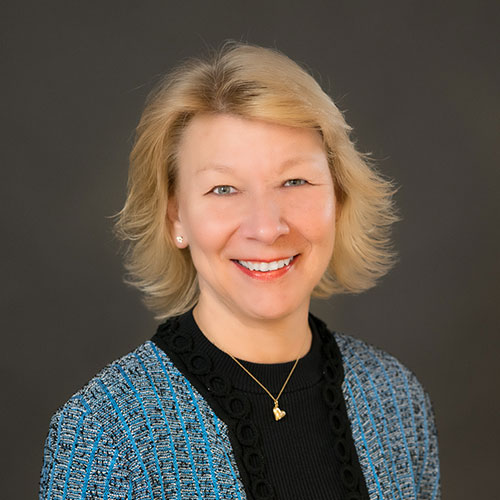 Candee Chambers
Executive Director of DirectEmployers Association
Meet Candee
Jennifer Polcer
VP of Compliance of DirectEmployers Association
Meet Jennifer
Audit advocacy from the National Association of State Workforce Agencies (NASWA)
Learn more
Since partnering in March 2007, DirectEmployers and NASWA have worked to bridge the gap between employers and state workforce personnel, as well as to create and bring awareness to the employer-funded, jointly administered National Labor Exchange (NLx).
Legal advice from employment expert, John C. Fox of Fox, Wang & Morgan P.C.
Learn more
John C. Fox
President and Partner of Fox, Wang & Morgan P.C.
Meet John
Support that Goes Above & Beyond Membership
We understand sometimes you just need more, which is why our expert team is available beyond the typical scope of membership to assist you. From providing on-site training to speaking on affirmative action programs, outreach and implementation of the OFCCP's VEVRAA and Section 503 regulations and other regulatory issues outside the scope of compliance, our experts can help guide your team through these challenges step-by-step.
Better Analytics, Better Results, Smoother Audits
Analytics and reporting are your lifeline as a federal contractor, and act as your proof of outreach, job listing and more. Our analytics platform goes outside the scope of average platforms to capture job seeker flow from start to finish.
By using our Analytics platform, Members can access data in real-time to:
Analyze job performance—including which jobs are being viewed and how many visitors your sites are receiving
Capture geographical job data to analyze reach effectiveness
Track job views from all web sources as a result of job distribution via the NLx and partner sites
Assess the performance and results of job views generated by your recruitment marketing career site and referring sites within the network
Federal Contractor Resources
OFCCP's Section 503 Program
Recent Significant Developments
VETS-4212 Reporting Window is Open
EEOC Resumed Mailing Notice of Right to Sue Letters
OFCCP Mails First-Ever VEVRAA Focused Review Audit Letters!
Learn more on the Davis-Bacon Act and the McNamara-O'Hara Service Contract Act
OFCCP Updates on Conciliation, Mediation, and the Ombuds Service
Looking to Improve Your Disability Inclusion Efforts?
Call for Nominations! Panel to Evaluate the Quality of Compensation Data Collected from the EEO-1 Survey
Technical Assistance Guides on the Opioid Crisis and the ADA
Purple Heart Day: The Decoration Turned 232 Years Old
July Employment In The US Jumped Up An Astounding 1,800,000 As America Began To Return To Work
read more
Looking for more resources? Visit the Federal Contractor Corner, part of the DE Connect community.

With DirectEmployers You Get:
Have questions? Want a demo?