The DE OFCCP Week in Review (WIR) is a simple, fast and direct summary of relevant happenings in the OFCCP regulatory environment, authored by experts John C. Fox, Candee Chambers and Jennifer Polcer. In today's edition, they discuss:
Tuesday, December 15, 2020: OFCCP Released "Certainty" Directive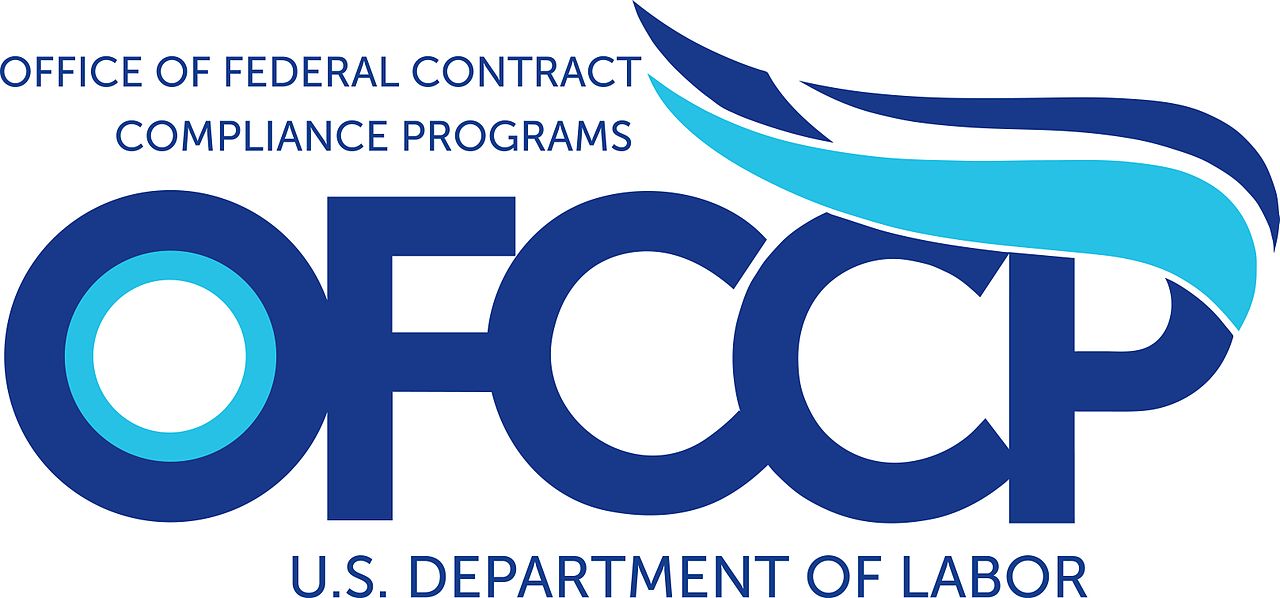 The Office of Federal Contract Compliance Programs (OFCCP) announced its second Directive in its new Fiscal Year 2021 (which started October 1, 2020) and its final Directive outlining the four fundamental principles, or "Pillars" of policy, Craig Leen established in 2018 upon assuming the Director of OFCCP position.
The "Certainty" Directive (DIR 2021-02) seeks to "reaffirm OFCCP's commitment to a number of certainty initiatives and principles, and to establish a process to facilitate the continued provision of clarity and certainty in OFCCP policies and practices," the Directive asserts. Because Directives are one form of an OFCCP Director's instructions to his/her subordinate OFCCP employees, this Directive will be binding on OFCCP invesitgators in audits until such time as a subsequent Director either ceases to enforce the Directive, or withdraws or modifies it.
This Directive incorporates by reference a previously published OFCCP document titled "What Contractors Can Expect"…a Contractors "Bill of Rights" as suggested in an OFCCP Town Hall in 2017, and subsequently created and released in August of 2018. The Agency also used this new Certainty Directive to catalog other achievements supporting the certainty "Pillar," including the:  
Contractor Assistance Portal
Opinion Letter Program,
Contractor Compliance Institute,
Technical Assistance Guides,
Federal Contract Compliance Manual, and
Nondiscrimination Obligations of Federal Contractors and Subcontractors: Procedures to Resolve Potential Employment Discrimination Final Rule.
The only new component of this Directive is the promise to conduct ongoing reviews of the Agency's policies and procedures to "ensure they are clear and certain to the stakeholder community, and to provide for a process by which a member of the stakeholder community can seek clarification or disclosure of a policy or practice to ensure greater certainty." The Directive goes on to explain the internal process for these reviews.
Wrapping Up CERT
Director Leen first publicly announced the Agency's CERT principles (i.e., Certainty, Efficiency, Recognition and Transparency) before the NELI audience in 2018. That moment set the wheels in motion, and the Agency has now issued the following four CERT Directives.
*WIR = DirectEmployers' Week In Review
Tuesday, December 15, 2020: Celebrating the Bill of Rights Day!
Bill of Rights Day (by Presidential Proclamation)
"Now, Therefore, I, Franklin D. Roosevelt, President of the United States of America, do hereby designate December 15, 1941, as Bill of Rights Day.  And I call upon the officials of the Government, and upon the people of the United States, to observe the day by displaying the flag of the United States on public buildings and by meeting together for such prayers and such ceremonies as may seem to them appropriate."
You can read the transcript of President Roosevelt's radio address on the 150th Anniversary of the Ratification of the Bill of Rights (December 15, 1791).
There is now a dedicated web page with current events to "Celebrating the Bill of Rights." The National Archives hosts the site.
Bill of Right Trivia
The Bill of Rights is the first 10 Amendments to the Constitution. It spells out Americans' rights concerning their government. It guarantees civil rights and liberties to the individual – like freedom of speech, press, and religion. Significantly, too, it sets down rules for due process of law and reserves all powers the Constitution does not delegate to the Federal Government to the people or to the states of the United States.
The Bill was introduced by James Madison. He later became the 4th President of the United States.
The Bill of Rights initially had 12 proposed amendments. But, two proposed amendments failed to gain the support of 3/4ths of the states. One concerned the number of constituents for each Representative. The other would have limited compensation increases to any Congressman/Congresswoman who failed to get his/her constituents to ratify such a proposal.
207 years later, on May 2. 1992, Congress passed the original amendment as the 27th amendment:
"No law, varying the compensation for the services of the Senators and Representatives, shall take effect, until an election of Representatives shall have intervened."
The Bill of Rights is displayed in The Rotunda of the National Archives Building in Washington, DC.
There were originally 14 copies of the Bill of Rights, one for each of the 13 states to sign and one for the federal archives. Only two copies survive today.
Wednesday, December 16, 2020: EEOC Published Vaccination FAQs to Supplement its COVID-19 Technical Assistance Information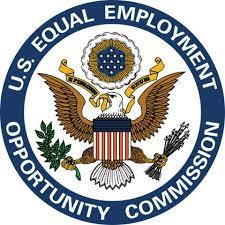 The U.S. Equal Employment Opportunity Commission (EEOC) expanded its technical assistance publication "What You Should Know About COVID-19 and the ADA, the Rehabilitation Act, and Other EEO Laws."
The latest installment of information comes with the addition of section "K. Vaccinations." See below for the questions (and "short answers" where applicable) addressed in this updated publication. Please note the full answers online contain numerous explanations and examples.
ADA and Vaccinations
K.1. For any COVID-19 vaccine that has been approved or authorized by the Food and Drug Administration (FDA), is the administration of a COVID-19 vaccine to an employee by an employer (or by a third party with whom the employer contracts to administer a vaccine) a "medical examination" for purposes of the ADA?
Short Answer: No. Read the full explanation for additional information and resources.
K.2. According to the CDC, health care providers should ask certain questions before administering a vaccine to ensure that there is no medical reason that would prevent the person from receiving the vaccination. If the employer requires an employee to receive the vaccination from the employer (or a third party with whom the employer contracts to administer a vaccine) and asks these screening questions, are these questions subject to the ADA standards for disability-related inquiries? 
Short Answer: Yes. Read the full explanation for additional information and resources.
K.3. Is asking or requiring an employee to show proof of receipt of a COVID-19 vaccination a disability-related inquiry? 
Short Answer: No. Read the full explanation for additional information and resources.
ADA and Title VII Issues Regarding Mandatory Vaccinations
K.4. Where can employers learn more about Emergency Use Authorizations (EUA) of COVID-19 vaccines? 
Short Answer: FDA's EUA page
The following questions require a more detailed response. Please see the publication for the answers.
K.5. If an employer requires vaccinations when they are available, how should it respond to an employee who indicates that he or she is unable to receive a COVID-19 vaccination because of a disability?
K.6. If an employer requires vaccinations when they are available, how should it respond to an employee who indicates that he or she is unable to receive a COVID-19 vaccination because of a sincerely held religious practice or belief?
K.7. What happens if an employer cannot exempt or provide a reasonable accommodation to an employee who cannot comply with a mandatory vaccine policy because of a disability or sincerely held religious practice or belief?
Title II of the Genetic Information Nondiscrimination Act (GINA) and Vaccinations
K.8. Is Title II of GINA implicated when an employer administers a COVID-19 vaccine to employees or requires employees to provide proof that they have received a COVID-19 vaccination?
Short Answer: No. Read the full explanation for additional information and resources.
K.9. Does asking an employee the pre-vaccination screening questions before administering a COVID-19 vaccine implicate Title II of GINA? 
Short Answer: Possibly…See the full explanation online.
Wednesday, December 16, 2020: USDOL Launched a Training Provider Website
The U.S. Department of Labor (USDOL) announced a new website that provides data associated with training programs funded through the Workforce Innovation and Opportunity Act (WIOA).
The new site, TrainingProviderResults.gov, serves as a resource for job seekers, employers, states, and policymakers.
Job seekers can explore the outcome of various training programs. Also available for comparison are the results of state-approved training providers at a program of study level – locally, nationally, and across similar fields of study – allowing job seekers to make more informed education and training decisions before beginning any training program.
States, employers, and policymakers can use the site to compare local training providers and programs to ensure that local training providers meet industry needs and deliver valuable return-on-investment. The site aligns with the President's Council for the American Worker and the Administration's ongoing work to modernize the Department of Education's College Scorecard and expand U.S. Census research on Post-Secondary Employment.
"TrainingProviderResults.gov enables the U.S. Department of Labor to increase data transparency and accountability to help job seekers, career counselors, employers, training providers, and policy leaders make informed decisions about training programs that match local labor market needs. It also leverages the data that the Department collects from the state workforce system about providers to create a tool that can be used by participants of all workforce programs, community stakeholders and those interested in career training," said Assistant Secretary for Employment and Training John Pallasch. "The site serves as a resource to help job seekers wade through the plethora of training options and target their job search and ensure the training they are receiving is effective and in demand in their local market."
The new website adds to the existing suite of online career tools supported by the Department, including www.CareerOneStop.org and www.MyNextMove.org.
Thursday, December 17, 2020: Nine New Organizations Achieved Recognition For High-Quality Apprenticeship Programs
The U.S. Department of Labor announced nine new organizations as Standards Recognition Entities (SRE) overseeing the development of high-quality Industry-Recognized Apprenticeship Programs (IRAPs).
SREs are third-party industry and workforce leaders that will evaluate and recognize high-quality IRAPs consistent with the Department's standards. Upon recognition, SREs can immediately begin to work with employers and other entities to establish, acknowledge, and monitor high-quality IRAPs that provide apprentices with industry-recognized credentials.
"Organizations across the country have become SREs to recognize IRAPs in more than 200 occupations," said U.S Secretary of Labor Eugene Scalia. "The quick growth in the number of SREs and recognized IRAPs demonstrates the demand for this industry-led, market-driven approach to apprenticeships and workforce development. The Department of Labor will continue to work with private sector leaders, in addition to the public sector, to help American workers gain the skills they need for prosperous careers."
With these additions to the initial cohort of SREs announced in September 2020, the Department now has 27 SREs representing a diverse array of organizations – including accreditation bodies, community colleges, employers, industry associations, state agencies, and workforce development agencies – equipped to oversee IRAP development. Since Sept. 23, 2020, SRE's have recognized 131 IRAPs.
The nine organizations newly recognized as SREs are as follows:
Arizona Insurance Institute;
Area Community Services Employment and Training Council (ACET) – West Michigan Works!;
Center for Business Acceleration;
Commonwealth of Kentucky Department for Workforce Investment;
Custom Training Solutions, a division of Northwest State Community College;
Institute for American Apprenticeship at Vermont Healthcare & Information Technology Education Center;
National Urban League;
Network Partners (Network Packaging Group LLC); and
New Jersey Manufacturing Extension Program
Interested in Becoming a Standards Recognition Entity?
Organizations may apply online. The Department will review applications quarterly. For consideration in the next review cycle, submit applications by 11:59 p.m. EDT on March 31, 2021.
Friday, December 18, 2020: Open Virtual Meeting on Veteran Employment & Employer Outreach
The Veterans' Employment and Training Service (VETS), within USDOL, will host a virtual open meeting of the Advisory Committee on Veterans Employment, Training, and Employer Outreach (ACVETEO). The Committee assesses the employment and training needs of veterans and their integration into the workforce.
Meeting Details
Thursday, January 14, 2021
9:00 a.m. – 12:00 p.m. (EST)
All meeting participants should submit a notice of intent to attend by Monday, January 4, 2021, via email to Mr. Gregory Green at ACVETEO@dol.gov, subject line "January 2021 ACVETEO Meeting."
See the announcement for a detailed agenda.
Friday, December 18, 2020:  Colorado Asserts Nationwide Reach Over Most Online Job Postings of "Colorado Employers" in New Guidance Re Pay Transparency Rules
On Friday, December 18th, the Colorado Division of Labor Standards & Statistics ("DLSS") issued Interpretive Notice & Formal Opinion #9 ("INFO #9") regarding the pay transparency requirements in the new Colorado Equal Pay for Equal Work Act ("EPEWA").
Most of the guidance is helpful to comply with the EPEWA, addresses technical details of covered job postings, and discusses which jobs must have the EPT ("Equal Pay Transparency") data Colorado now requires of most job postings.  As to the extra-territorial reach issue which has been vexing employers, the DLSS boils it down to four simple rules (two of which multi-state employers will NOT like) to deal with the varying contexts of multi-state employers:
Jobs to be filled in Colorado, by a "Colorado employer" (meaning the employer has one or more employees in Colorado), require inclusion of the EPT data, even if the employer seeks jobseekers ONLY from outside of Colorado using an online listing or posting (which thus allows Colorado residents and employees to access that job posting).
Jobs to be performed outside of Colorado which you are filling need NOT have the EPT data (even if Colorado employees can access that job posting via the Internet).
An employer with no employees in Colorado need not include EPT data in any job posting.
Remote (aka virtual) jobs which a jobseeker could work from Colorado must contain the EPT data.
You will not like Rule #1, above, because it creates large operational challenges (to create Colorado-specific job descriptions and electronic markers for job scrapers to prevent jobseekers all over the country from otherwise seeing Colorado EPT information while under the impression the advertised job is not in Colorado) and, in some cases, forces either the revelation of HR trade secrets or the decision to no longer hire employees in Colorado. But, Rule #1 has a limited application even though it asserts nationwide extraterritorial reach over all job postings which:
(a) "a Colorado employer"
(b) posts online for jobs to be worked in Colorado
(c) while seeking jobseekers ONLY from OUTSIDE the state of Colorado to fill the job.
Colorado rests its rationale for this policy conclusion on its observation that Colorado residents and the employer's Colorado employees could access those postings via the Internet and are entitled to know what those jobs pay, and their benefits. This would require out-of-state employers with even only one employee in Colorado to include pay data information in job postings for Colorado jobs if posted on a company's corporate website or on job boards or with recruitment services like Monster, LinkedIn and Indeed.
But employers will like Rules #2 and #3, so things are looking up.
But then there is Rule #4 as to remote work, another large operational challenge and which requires the choice of one of five potential operational choices referenced, below. Nonetheless, you likely give in to Rule #4 (because it regrettably makes sense, even though like Rule #1, it forces a lot of difficult corporate choices, including either forcing the revelation of HR trade secrets or the decision to no longer hire employees in Colorado).
Example of The Four DLSS Rules: The Houston Chronicle newspaper, headquartered in Houston, let's assume, has a Denver office with reporters stationed there (thus rendering it a "Colorado employer"). The Chronicle wishes to hire a new reporter for its Denver office, let's also assume. But, let's also assume the Chronicle wishes to ONLY hire a reporter from outside of Colorado. Let's also assume The Chronicle does not wish to include pay data information in its online posting of the job to avoid the competition from knowing what the paper is paying reporters and to avoid gossip in the Denver office about the new reporter's salary and benefits. If The Chronicle were to publish a hard paper-printed want-ad it distributed in ONLY the 49 states OTHER THAN Colorado with no pay data information, The Chronicle would be fine and would not have violated Colorado's pay data reporting law. If, however, The Chronicle were to have posted that want-ad online, even while looking ONLY outside the state of Colorado for a reporter to fill the Denver job opening, the Colorado DLSS takes the position that such online job listings/postings must include the EPT data because Colorado residents and Colorado employees of The Chronicle could access that online information from within Colorado.
A second context: If The Chronicle sought reporters to work ONLY outside of Colorado, it could list/post its jobs online nationwide and would NOT have to include pay data information even though Colorado residents could access that online posting.
The third context: If The Chronicle had no employees in Colorado, it could post a job for its coming Denver office (before it had hired any employees) without the pay data information because it is not a "Colorado employer" which the Colorado EPEWA covers. Yet. But one toe in the water…and GOTCHA ensues!
The fourth context: If The Chronicle posted a remote reporter job which could be worked virtually (meaning from any geographical location), including from Colorado, then EPEWA would require that job to contain the EPT data. (DE Members and customers: please consult pages 26 and 27 of the PowerPoints from last Tuesday's (12/15/20) DE Member/customer Webinar re the Colorado Pay Transparency law to review your five options for remote jobs and as to which you must advise DE before January 1 as to how you wish to proceed with your remote jobs, unless you want them all to continue to be "listed" and "posted" in Colorado).
Please click on the Blog, below, to see the details of the new guidance contained in Colorado INFO #9, including the issues identified above.
That's a Wrap For 2020 (Thank Goodness!)
The cast and crew of DE's Week In Review would like to thank you for joining us every week of this most tumultuous year. We know this year has been tough on many fronts, and we want to remind you that we appreciate you and wish you nothing but the best in the new (and hopefully better!) year! We hope all of you may take some time off to breathe, reflect, and reboot for the New Year.
We will return on Monday, January 4, 2021, with a special TWO Week In Review so that you may enjoy a break and not worry about missing a thing; we will have it all ready for you next year!
Happy Holidays from the entire DirectEmployers family!
[DirectEmployers Association; Taapestry; Recruit Rooster; and RocketBuild]
THIS COLUMN IS MEANT TO ASSIST IN A GENERAL UNDERSTANDING OF THE CURRENT LAW AND PRACTICE RELATING TO OFCCP. IT IS NOT TO BE REGARDED AS LEGAL ADVICE. COMPANIES OR INDIVIDUALS WITH PARTICULAR QUESTIONS SHOULD SEEK ADVICE OF COUNSEL.
SUBSCRIBE.
Compliance Alerts
Compliance Tips
Week In Review (WIR)
Subscribe to receive alerts, news and updates on all things related to OFCCP compliance as it applies to federal contractors.
OFCCP Compliance Text Alerts
Get OFCCP compliance alerts on your cell phone. Text the word compliance to 55678 and confirm your subscription. Provider message and data rates may apply.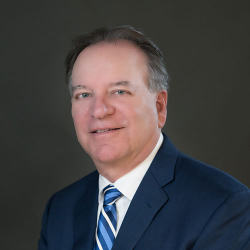 Latest posts by John C. Fox
(see all)