The OFCCP Week in Review (WIR) is a simple, fast and direct summary of relevant happenings in the OFCCP regulatory environment, authored by experts John C. Fox, Candee Chambers and Jennifer Polcer. In today's edition, they discuss:
Wednesday, August 22, 2018: Ondray Harris Secured Next Move
Candee Chambers had the unique opportunity to catch up with former OFCCP Director Ondray Harris about his time at the OFCCP and what's next for him.  We are excited to share with you the news that Mr. Harris will be joining Hunton Andrews Kurth LLP as Special Counsel in the Washington, DC office. Hunton Andrews Kurth LLP is a law firm created by the 2018 merger of two preeminent firms, each more than a century old: Hunton & Williams and Andrews Kurth Kenyon. With 1,000 lawyers in the United States, Asia, Europe and the Middle East, the firm serves clients across a broad range of complex transactional, litigation and regulatory matters.
Looking Back
What was your intention when you accepted the position of OFCCP Director? Various blogs have said you only intended to be at the OFCCP for a short period of time – was that your plan all along?
"My goal was to bring comprehensive user-friendly reform to OFCCP. After holding several listening sessions, it became clear that the regulated community had many warranted concerns and complaints regarding how OFCCP interacted with employers/contractors. I wanted maximum compliance by the regulated community. So I focused on how best to achieve greater compliance from a distrustful community. The answer was the "4 Cs" of OFCCP: Clarity, Consistency, Cooperation, and Congeniality.

First, Clarity requires OFCCP's methodology for regression analysis in statistical modeling and other techniques used must be disclosed to the public in a de-obfuscated manner.

Second, the regulated community must be able to expect Consistency in the methodologies OFCCP used, Consistency in the requests and demands made by OFCCP, and Consistency in how the community is treated by OFCCP across the entire U.S.

Third, OFCCP's Cooperation with employers/contractors wanting to comply must be paramount.

Lastly, Congeniality — and not animosity — should be the default treatment of contractors when OFCCP is working with them to achieve compliance. Notwithstanding, bad actor contractors must appreciate the consequences of their conduct. Overwhelmingly, the U.S. companies that make up the regulated community of OFCCP perform valuable services to this country. For example, those companies help the U.S. armed forces keep us safe, and they employ our family, friends, and other citizens who need life-sustaining wages to be self-sufficient. Therefore, while at the helm, I wanted to make sure OFCCP did its best to minimalize [disruptions to] a company's operations during compliance evaluations."

To your point about my time at the Agency, I routinely received inquiries about my future plans, and the position at Hunton Andrews Kurth, LLP was too good to pass up, and it met my long-term goals to return to legal practice AND also work closely with contractors and draw upon my government experience to assist them in addressing their compliance and legal challenges.
What do you feel were your most significant achievements at OFCCP and of which are you most proud?
"I am most proud of getting OFCCP to start changing its processes, becoming more transparent, changing the tone of discussions with contractors, and seeing how apprenticeships can help companies achieve diversity compliance while fulfilling its workforce. That's good for American at every level."
Do you believe your original plans for the OFCCP will continue under Craig Leen?  
"Craig is a quick study. He will be fine. We discussed the most pressing issues before the OFCCP, and he understands what needs to be done there. I trust him."
Hunton Andrews Kurth, LLP is fortunate to include Ondray Harris as one of their attorneys. According to the press release sent out by the firm, "Harris's practice will focus on providing employment advice, counseling and training to clients who could benefit from his exposure to the government agencies that shape and enforce U.S. employment laws. In particular, Harris will advise clients on affirmative action programs and compliance with OFCCP requirements, and he will assist clients with government investigations. He will also be a critical resource for clients facing crisis situations that require swift and strategic action. Harris will complement Hunton Andrews Kurth's more than 60 labor and employment lawyers nationwide."
We wish Mr. Harris well in his new role, and we will continue to watch as Acting Director Leen presses forward with the "4 Cs" for the OFCCP.
Thursday, August 22, 2018: DOL Budget – Another Step Forward
We reported on Friday, June 15, 2018: "OFCCP Funding Bill Progressed." The House Appropriations Committee approved its version of the budget for Departments of Labor, Health and Human Services, and Education, and related agencies for the fiscal year ending September 30, 2019, and for other purposes. Now we switch gears back to the Senate.
The Senate passed H.R. 6157, the third FY2019 minibus appropriations bill. This funding legislation packaged the eighth and ninth FY2019 funding measures processed by the full Senate this year – Department of Defense; and Labor, Health and Human Services, Education, and Related Agencies. This Bill recommends $103,476,000 to the Office of Federal Contract Compliance; this amount has remained unchanged through the Senate approval process (see below).
Budget Refreshers
We broke it down back in February. The short story is FY2018 budget (last year) was $103,767,000 pursuant to the fourth Continuing Resolution in the last four years. It has been a bumpy and scary ride for the OFCCP.
The White House had proposed $88M (-16.5%). (May 2017)
The House had proposed $94.5M (-10.2%). (July 2017)
The Senate had proposed $103M (-1.4%). (September 2017)
Up Next
We will continue to follow this Bill as it makes its way towards president Trump.
Friday, August 24, 2018: Directive 307 – RESCINDED!
The New Compensation Directive
Directive (DIR) 2018-05 "Analysis of Contractor Compensation Practices During a Compliance."
The Old Compensation Directive
"Procedures for Reviewing Contractor Compensation Systems and Practices (referenced as Directive 307 and ADM Notice/Compensation)" – Rescinded!
The Intent
Further clarify and provide additional transparency to contractors about OFCCP's approach to conducting compensation evaluations;
Support compliance and compensation self-analyses by contractors under applicable law, and OFCCP regulations and practices; and
Improve compensation analysis consistency and efficiency during compliance evaluations.
The Highlights
A compensation review will follow the standard process. Contractors will receive a Scheduling Letter if selected for a Compliance Evaluation. Contractors who fail to submit the requested compensation items from the Itemized Letter will receive a written request for this information with a due date of seven business days.
OFCCP will group similarly–situated employees together for analysis. OFCCP defines similarly-situated employees as those who would be expected to be paid the same based on:
job similarity (e.g., tasks performed, skills required, effort, responsibility, working conditions and complexity); and
other objective factors such as minimum qualifications or certifications.
OFCCP achieves comparisons of similarly-situated employees in its analysis by:
developing pay analysis groupings (PAGs) of comparable employees, and then
statistically controlling for further structural differences among members of the PAG (e.g., division, business unit, product line, location) and individual employee characteristics related to the contractor's pay determinations (e.g., company tenure, prior experience, education, grade level).
Note: "If a contractor provides its compensation hierarchy and job structure in the submission to the Itemized Listing, OFCCP will attempt to design its analysis based on that structure."
See the full Directive for the statistical methodology and modeling principles as well as control variables.
The Conclusion of the Audit
OFCCP will implement the following three practices at the conclusion of the desk audit:
Notify the contractor in writing of the general nature of any preliminary compensation disparities that warrant further information requests or onsite review.
Attach to any Pre-Determination Notice (PDN) for preliminary discrimination findings the individual-level data necessary for the contractor to replicate the PAGs and regression results.
Include representatives from OFCCP's Branch of Expert Services (professional labor economists or statisticians) in the conciliation process, as necessary, to clarify OFCCP variable coding, statistical methods and findings, or answer appropriate questions about the process and assumptions used in calculating back pay.
What does the Fox say?
Is there a hidden wildcard in the Directive? What do contractors need to understand and DO per this new Directive? It's bigger than a Week-In-Review update, so look for the in-depth blog from John C. Fox as he takes a deep dive and gets to the bottom of the compensation conundrum. Coming later this week!
Friday, August 24, 2018: Contractor Recognition Program – In the Works!
OFCCP took another step towards the implementation of a Contractor Recognition Program by releasing Directive (DIR) 2018-06 "Contractor Recognition Program." We've been talking about this for some time now. Former Directive Harris mentioned it at DEAM18, Acting Director Leen brought it up at the AAAED annual conference and again at the NILG annual conference.
Now it takes the form of a Directive. There are no specific details on the program(s), the Directive merely states that "The tools and resources under development include a contractor recognition program that highlights implementable best or model contractor practices… Ultimately, this recognition would not be for contractors that solely comply with legal requirements, which all are expected to do, but would be for contractors that are innovative thought leaders among their peers for achieving diverse and inclusive workplaces."
When will Recognition Program(s) Start?
To be determined. Stay tuned for more details as we await the tools and resources referenced in the Directive.
Friday, August 24, 2018: Affirmative Action Program Verification Process – In the Works!
Another initiative, originally sparked by the 2016 GAO report, is a process to verify the completion of affirmative action plans by covered Contractors. Directive (DIR) 2018-07 "Affirmative Action Program Verification Initiative" seeks to broaden the reach of OFCCP compliance efforts and ensure there are no "free riders" that benefit from participating in the federal procurement process while not fulfilling their obligations to be an Affirmative Action Employer.
Why a Verification Process?
OFCCP is concerned that many federal contractors are not fulfilling their legal duty to develop and maintain AAPs and update them on an annual basis.
What is the Process?
To be determined. The Directive doesn't go into any specifics, only states that, "This verification would initially take the form of OFCCP review of a certification, followed by potential compliance checks, and could later take the form of annual submission of AAPs to OFCCP for review."
When will Verifications Start?
To be determined. The Directive does not indicate a start date or target start date. Stay tuned for more details!
Reminder: National Disability Employment Awareness Month (NDEAM): October
It's right around the corner…. held every October, NDEAM is a fitting time to educate about disability employment issues and celebrate the many and varied contributions of individuals with disabilities. The 2018 NDEAM theme will be "America's Workforce: Empowering All."
Insider Tip: There are lots of resources to help your campaign! This is a great month to encourage and remind employees you are proud to be "Disability: IN" and to self-identify if they are an individual who has had or has a disability.
Resources:
---
THIS COLUMN IS MEANT TO ASSIST IN A GENERAL UNDERSTANDING OF THE CURRENT LAW AND PRACTICE RELATING TO OFCCP. IT IS NOT TO BE REGARDED AS LEGAL ADVICE. COMPANIES OR INDIVIDUALS WITH PARTICULAR QUESTIONS SHOULD SEEK ADVICE OF COUNSEL.
Reminder: If you have specific OFCCP compliance questions and/or concerns or wish to offer suggestions about future topics for the OFCCP Week In Review, please contact your membership representative at (866) 268-6206 (for DirectEmployers Association Members), or email Jennifer at
jpolcer@directemployers.org
with your ideas.
Receive OFCCP compliance alerts and updates right on your phone! Text the word compliance from your mobile phone to 55678 (all applicable charges and fees set by your cell phone carrier will apply).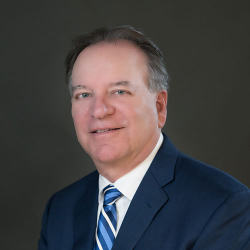 Latest posts by John C. Fox
(see all)